Life in 360°
360° degree cameras are a game changer in today's photography market.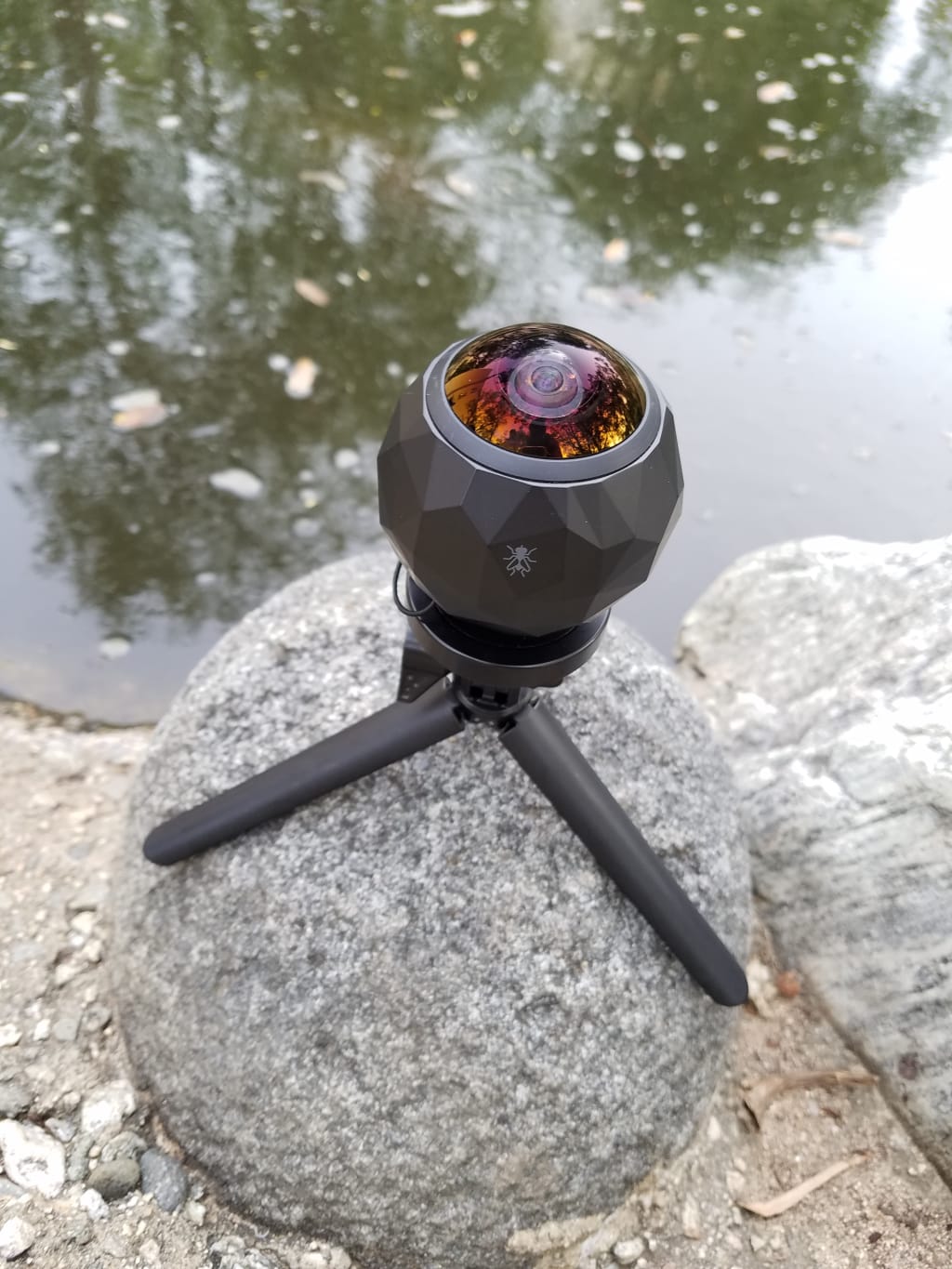 The 360Fly all weatherproof camera (Photo Credit: Yvette Cordova)
Technology is growing and shaping the way we take photographs. We even capture and create memories using our cell phones, so it's not surprising that photography is still an evolving industry. Videos and photographs are about to change our point of view that will have us seeing the world in 360° degrees.
There's already a good variety of 360° degree cameras out in the market with the 360Fly, Samsung Gear 360, and the Ricoh Theta S. These small and compact cameras are a game changer and bringing new meaning to Virtual Reality.
The three most popular 360° degree cameras out in the market:
1. The Ricoh Theta S—this camera is small enough to fit in your pocket and gives you a 360° view with its front and back lens. Keep in mind that this camera is not weatherproof, and hopefully they'll be coming out with a waterproof housing soon. The benefit of this camera? You can stream Live in 360° by connecting the USB cable to any laptop.
2. The Samsung Gear 360— this spherical camera is compact and can also be easily carried anywhere. Equipped with a 360° degree lens to capture all around, you can view your 360° videos and photos on a VR head set. Of course the name speaks for itself.. it's only compatible with Samsung brand smartphones, and you'll need a memory card to store your media. You will also need to purchase a waterproof housing to be able to take this camera out for your water adventures.
3. The 360Fly— this versatile camera is built for adventure. With its weatherproof housing, you can take this camera everywhere without any additional add-ons to protect it. The mobile and desktop app makes it easy to change, edit, and upload your content. As with the Samsung Gear 360, the 360Fly can be used on any VR head set viewer by using your smart phone... The advantage? The 360Fly is compatible with any brand of smartphones. The only add on purchase you'll have to make are the variety of mounts to go with your adventurous life style.
All three cameras are supported by YouTube and Facebook so that you can upload and share your 360° videos/photos, and all three have mobile apps so that you can view and edit your content. It is advised to check if your smartphone is compatible to support the linking of any 360° camera, as it will connect via wi-fi and bluetooth with your phone.
The Samsung Gear 360 Camera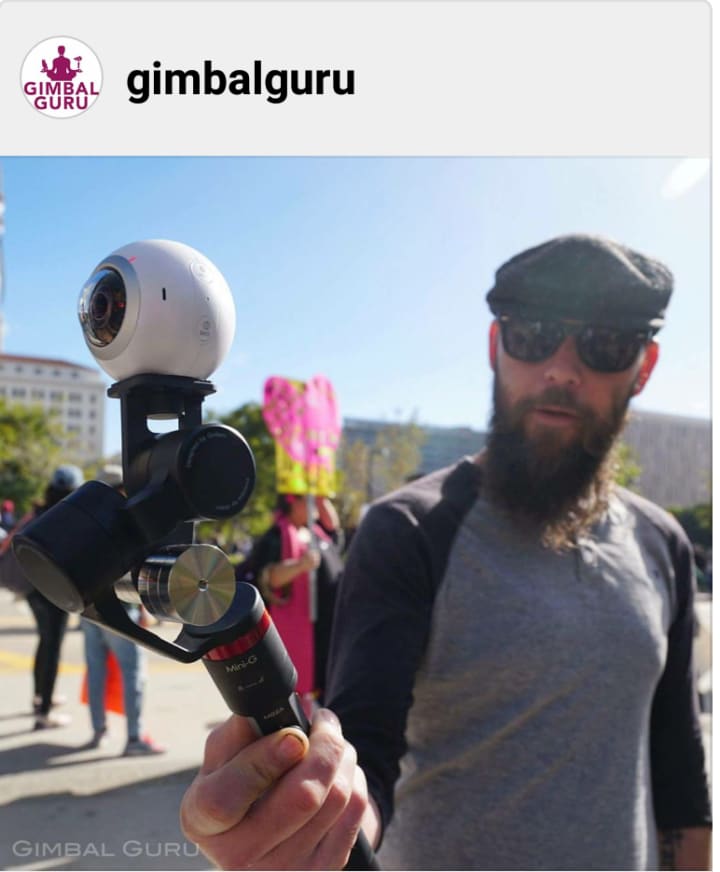 You can find attachments for the Samsung Gear 360 and 360Fly like the 360° stabilizer shown above by
Gimbal Guru
.
Spherical Photo Produced by the 360Fly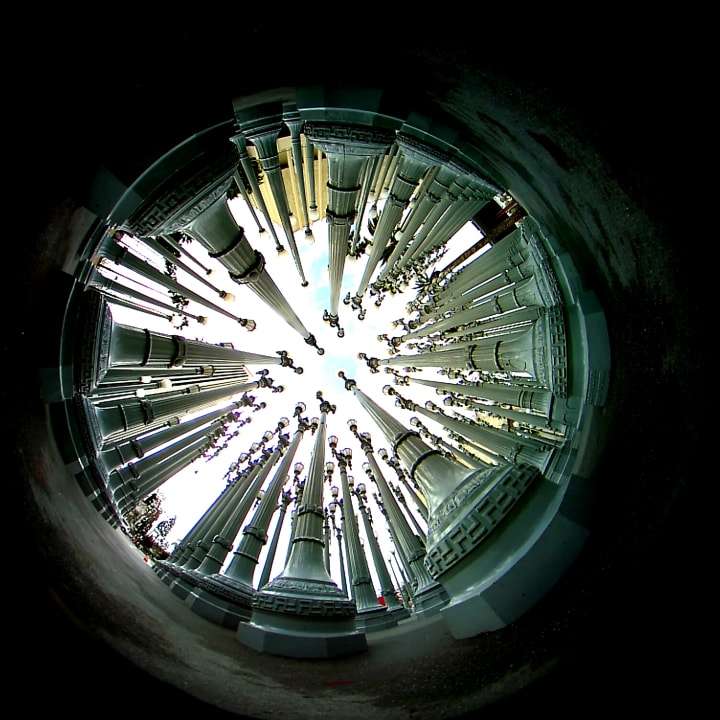 The 360Fly allows you to capture images from your videos, as shown above. You can edit your video content from the desktop app and upload directly to YouTube and/or Facebook. Another plus to the 360Fly is that you can convert the point-of-view of your videos and photos to share on social media outlets that don't support the 360° view, like Instagram and Twitter.
360° Content through VR Head Sets
The 360° market works hand in hand with Virtual Reality (VR). The footage from the 360° cameras is compatible with VR Head Sets— the moment you slide a VR Head Set on, you're taken into a Virtual Reality mode, and you literally step into the video or photograph. You will need to attach your smart phone to the headset in order to view the content through.
This is a great option for realtors to have and be able to share with clients a 360° view of the exterior and interior of a house without having to leave the office.
And what a game changer for travelers and adventurers to be able to share your destinations in a 360° degree format through a VR Headset. Anyone can slide on the headset and be where you have been through the 360° view all around.