Life and Production: S2 E10: The Fire of His Intellect
Lesane visits a drug addiction recovery center.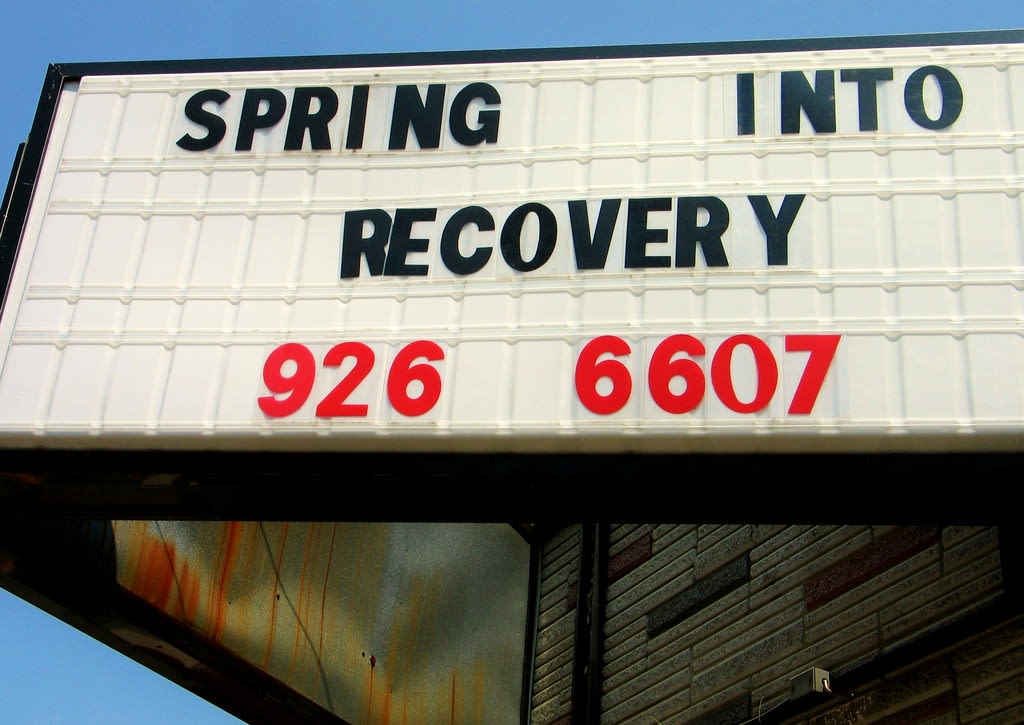 Cases
With the Prohibition of psychoactive and narcotics and hallucinogens lifted; with the liberation of prescription drugs introduced, problems persisted still. Trevor Lesane aimed to solve such issues. It was not some "miracle" dreamed up from some mystical fantasy. No. Mr. Trevor Lesane developed DACA to combat the growing numbers of addicts. He intended to produce a substance which would treat even the most devastated of cases. He sat there not at his laboratory with his pristine, white laboratory coat. Now, he donned a three-piece-suit including platinum and diamond cufflinks and tie clip. The blue-green display of figures drove Lesane to shut down the digital projector. His determination, his will allowed him to continue with his work despite the number of problems that arose.
Freed Up
He considered the droves of drug-addled people clamoring for respite from menaces with so many names. Though the Great Transition freed up the user to grow, cop, or partake in a given substance, few held onto the ethical implications of the legislation. Political non coercion however allowed thousands of Delawareans to abuse. As government exited from the personal lives of the citizens and their businesses to focus on stopping real crimes like murder, rape, theft, and fraud, drugs flooded the scene. And along came the plethora of anti-abuse organizations. For the most part nonprofit groups like Undrug and Do Over provided social services to addicts all around the state. Lesane conducted business with these sites and more. His focus remained on supplying these places with ample stock of DACA. Because doctors didn't need a license to administer the anti-addictive drug, Lesane saw high profit margins in the seventy percent range. The greater amount of vendors, the more dollars that Lesane generated the more that he could expand Lesane Laboratories.
Those doctors who gave him those funds worked on word of mouth and trust and verification. Their degrees were sufficient. Some also had no degrees but still practiced medicine. This lot found modest work compared to actual M.D.'s. But the gist of the whole picture was that the state did not interfere in the decisions of drug maker, administrator, or user. Private companies acted as licensors and approved the doctors who acquired the appropriate amount of schooling to practice. Sure, there were quacks. But they dropped off from the drug race as citizens reported them to the police as frauds. Lesane did deals with the proper doctors. He visited places like Undrug to better understand the plight of the user. Inside the building, patients walked dogs, or just walked with weights on their ankles and in their hands. He met with Undrug's executive director, Dr. Chad Mungrow.
Glistened
"Mr. Lesane, welcome back to our facilities. We appreciate your company and do enjoy your time here," Dr. Mungrow said.
"Thank you Dr.," Lesane said. "But must we be so formal?"
"But of course, Trevor. How've you been?"
"Well."
"How're Saffron and the kids?"
"They're great."
"You want to get down to business?"
"Yes."
"We've been implementing DACA to our patients on a consistent basis. The results are beyond compare. They're grateful for such a wonderful drug."
"There you go, Chad. You know that I don't go for that kind of talk."
"Forgive me. I know. The drug is effective and we look forward to increasing shipments."
"Have you experienced any adverse effects within the ranks?"
"No. At this current time, DACA has been a Godsend," he said catching himself, "it's been beneficial."
Lesane and Dr. Mungrow walked around the premises. The two men observed a lecture headed by a woman in blue jeans and a red blouse.
"That's Kathy Ferguson. She's one of the top speakers on drug abuse in the country. We'd love to have you speak as well, you know?"
"I'll consider it, Chad." Lesane noticed a room adjacent to the nurse's station. The markings on the door indicated that it was a quiet room.
"In the time that we first administered DACA, we've had no patients experience a mental or psychotic episode," Dr. Mungrow said, turning on the light.
Lesane peered into the empty room. He eyed a thin mattress in the corner of the space. The quiet room's clean walls and floors glistened under the incandescent light fixture. Dr. Mungrow switched off the light.
"C'mon. I'll show you our fitness stations," Dr. Mungrow said. Lesane and the doctor journeyed down the hallway to the gymnasium. Patients scurried around a large track, spun stationary bikes, and dipped from bars.
A Significant Amount
"Our generous donors have supplied us with the great addition to the facility," Dr. Mungrow said.
"I see. Now, what have you done with the other drug orders? I'm sure that there was competition before I came along," Lesane said.
"We've cancelled all of the other prescription drugs in favor of DACA."
"And I understood that our contract is good on indefinite terms?"
"I'm certain of that, Trevor."
"We can go on with the tour, now. I'm glad that my product has had such a positive impact."
"It's an excellent drug. We understand the anguish you had to go through. The hours spent crafting such a powerful agent."
"Think nothing of it."
"Trevor, we must thank you for this savi...I mean great medicament."
"You know how you can thank me?"
"No. What?"
"By stopping what you're doing right now. My work is my gratitude and reward. Let it be that," Lesane said.
Dr. Mungrow straightened up and threw his shoulders back a significant amount. He extended his hand. Lesane grasped Dr. Mungrow's palm with firmness and did not crush it.
The Fire of His Intellect
"Our staffers will show you to our café. I'm sure that you'll love some of our bison wraps. They're rather delicious. But if you need to discuss orders or any business matters, never hesitate to call," Dr. Mungrow said.
"I will," Lesane said and waited a short time until a few gentlemen in t-shirts and slacks directed him to the food court. Behind those smiles and in between chomping on Cobb salad, he viewed the hurt and pain that they've went through in their lives. He understood the trauma from his mother. For all of the benefits that DACA presented, he wondered if he could do more. From the vantage point of a nonuser, Lesane could still comprehend the torment that family and friends have gone through before arriving at Undrug. His determination to shape the drug scene to fit his vision would not go without the fire of his intellect. He knew that if there was just one suffering parent or child caught up in the web of slow suicide, then he would have work to do. He didn't care about their troubles. He wanted only his work to be done. He vowed this as he exited the Undrug parking lot in his grey Goulding.
About the Creator
Cash App: $SkylerSaunders1
PayPal: paypal.me/SkylerSaunders
Join Skyler's 50 Club by contributing $50 a month to the page. Thank you!
Reader insights
Be the first to share your insights about this piece.
Add your insights