Kumail Nanjiani Shares First Details About His Role In 'Obi-Wan Kenobi'
The Highly Anticipated Series Is Just Days Away!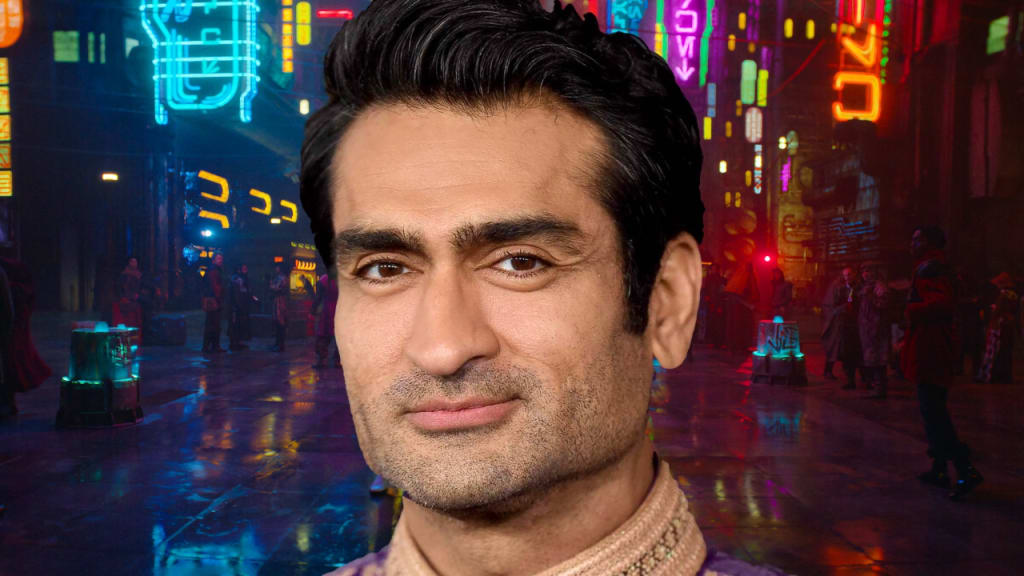 He was among the 12 original cast members who were announced back in March of 2021 and he can briefly be seen looking rather desperate in the trailer that dropped on May 4 2022, but until now there was no information on what character Kumail Nanjiani would play in Obi-Wan Kenobi, or what his backstory would be.
A Man Of The Street
The novelization of A New Hope starts with a quote from Leia Organa: "They were at the wrong place at the wrong time. Naturally they became heroes." This sentence, although never actually uttered in the first Star Wars movie describes Luke, Han and Chewie. But it seems also fitting for Nanjiani's character.
RELATED: Deborah Chow Confirms 4-LOM Isn't In 'Kenobi'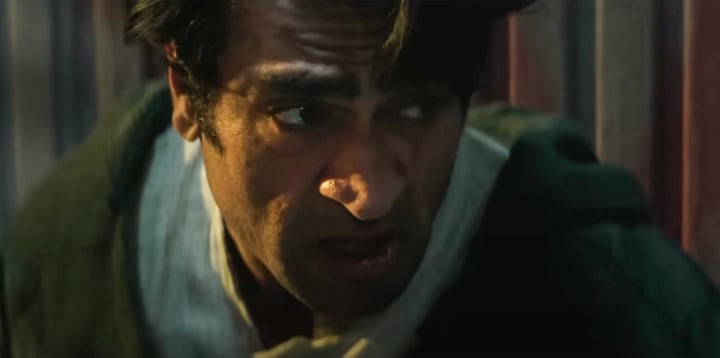 His name is Haja (no last name yet) and he works on the streets of Daiyu, the planet described as "space Reno" by crew members, that was featured heavily in the trailer. Although "work" might be the wrong term as Nanjiani describes his character;
"He's this sort of con-man who cons people for money. That's what's important to him and he's the guy who's worked really hard to stay out of the bigger conflicts at play. He just kind of wants to be his own guy. Survival for him is all that matters."
This way of living abruptly comes to a full stop when Haja has a run-in with Obi-Wan Kenobi and suddenly finds himself in the midst of a battle between the Jedi Master and the Inquisitors.
"He sort of gets stuck in the bigger conflicts at play, which is the thing that he really tries to avoid. So he is this street-level con-man guy who then gets embroiled in stuff that's way too big for him. And he has to make a choice."
I Don't Need To See The Script
Like most boys who grew up in the 80s, Nanjiani was a big Star Wars fan as a kid, so when his agents called to tell him that Lucasfilm wanted him for a role in Obi-Wan-Kenobi he nearly freaked out. Although they weren't able to tell him anything about this role, they arranged a Zoom call with Deborah Chow, the director of all six episodes of the series. Chow tried to sweet-talk Nanjiani into accepting this offer, which was basically a wasted effort as he had decided to join Star Wars from the moment his agents broke the news:
"Deb, I'm going to do it. It's Star Wars. You don't need to, like, talk me into doing Star Wars."
And of course, he didn't ask to see the script first, before he signed on.
But coming to terms with the fact that he was going to be a part of Star Wars lore didn't end there. Nanjiani admits that at times he had to convince himself that his participation in the Obi-Wan series was just another job, in order not to geek-out and ruin his scenes.
"I'm in a scene with not just Obi-Wan, it's Ewan McGregor. Okay, I have to figure out a way to get past this and turn it into just another job."
We Are All Just Fans Here
Kumail Nanjiani is not new to acting. His first gig was as a reporter in an episode of Saturday Night Live in 2008. After having been an obsessive fan of The X-Files in the 90s he actually got a role in the 10th season of the series in 2016 and more recently he appeared as Kingo in the MCU's Eternals in 2021.
Nanjiani also reiterated something that many others who have worked on a Lucasfilm project, be it a movie or a television series, have said before him: everyone there is a big fan of Star Wars, proud and excited to be able to contribute to the massive legacy of Star Wars lore. Finally he attested that working with (or rather inside) the massive Volume was a huge advantage over working against a blue- or green-screen, as the actors were always able to see their environment.
Haja's fate after the end of Obi-Wan Kenobi and if he lives or dies remains a mystery until the release of the show, but even if he doesn't make it, there is still the possibility that this character might pop-up in another series, taking place before the events of Obi-Wan Kenobi. Nanjiani at least would be more than open to reprise the role:
"I would love to play this character again. Not just because of 'Star Wars', but it's a really, really, really fun character to play. It would be genuinely a dream come true to play him again."
READ NEXT: Why Now Is The Best Time To Re-Introduce Kyle Katarn To 'Star Wars'
Written by Gerald Petschk
Source(s): Entertainment Weekly
Syndicated from Culture Slate