Kenobi Series Actor Teases The Show Will Feature These Jedi & Sith Characters
Who Could Appear?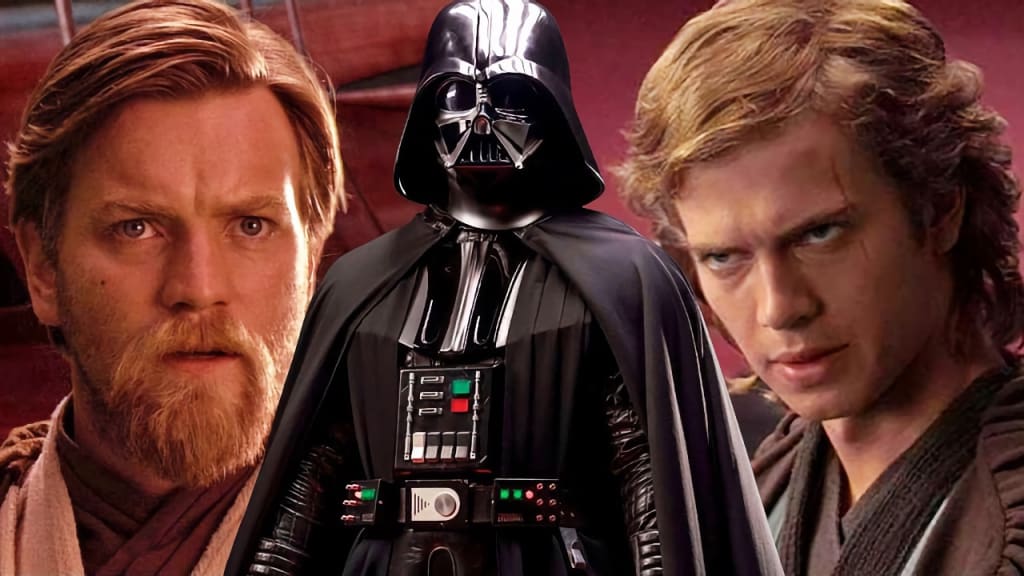 Back in December of 2020, Lucasfilm president Kathleen Kennedy announced that Hayden Christensen would return to the Star Wars galaxy as Darth Vader for an epic rematch with his old master and now arch-enemy Obi-Wan Kenobi in the Disney+ miniseries of the same title. It is not known yet if Hayden's role will require him to always wear the iconic black suit on screen, but there have been recent rumors of some flashback scenes of the Clone Wars era. Thus, it is quite possible that we will see both pre-Mustafar Anakin Skywalker and Darth Vader. In March, Lucasfilm then announced the full cast of the upcoming series: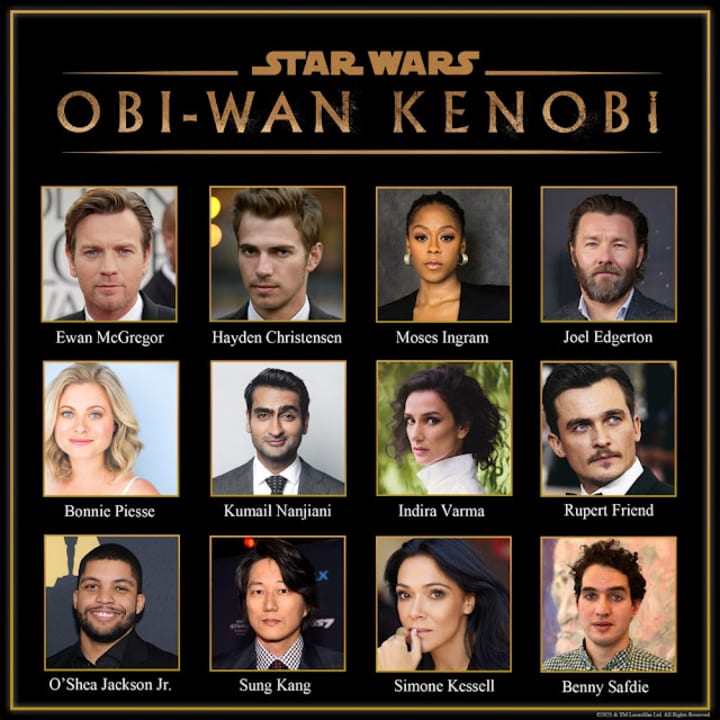 In addition to Ewan McGregor as the titular character and Hayden Christensen as Anakin Skywalker/Darth Vader, the list included two other actors with a Star Wars past. Joel Edgerton and Bonnie Piesse return as Uncle Owen and Aunt Beru, respectively, as Luke's caretakers on Tatooine. There is currently no confirmed information on who the other cast members, including Moses Ingram, Rupert Fiend, Sung Kang or Simone Kessel, will play.
RELATED: Our First Look At The Villains Of The 'Obi-Wan Kenobi' Series
Shortly after the announcement of her casting, Ingram posted a video of herself practicing with a blue lightsaber, firing up speculations that she will be playing a Force user, maybe even one of the Inquisitors who were tasked by Vader to hunt down and kill the remaining Jedi. But a recent interview with one of the cast members suggested that there may be more characters attuned to the Force aside from Obi-Wan, Vader/Anakin, and perhaps Ingram's character.
Sung Kang, who is best known for his role as Han Lue in several of the Fast & Furious movies (most recently in F9), also has a quite extensive resume in television, which includes CSI: Miami, Monk, and Magnum P.I. He recently spoke with Rotten Tomatoes about his experiences on the set of the Kenobi series.
Like all of the newcomers, Kang's role is also a mystery, but most recent rumors suggest that he will be playing the Fifth Brother, a character that introduced in Star Wars Rebels as one of the Inquisitors. He talked about how surreal it was to be part of a Star Wars project after being a fan his whole life, dressing up as both Darth Vader and Luke Skywalker for Halloween, and how all cast and crew members shared a feeling of "legacy" and responsibility for the saga. He also mentioned one other thing:
"...to see one of the Star Wars characters, or Darth Vader character, or you know, one of the Jedis walking around."
Okay, first, let's get Mr. Monk out of the way here. Yes, the plural of Jedi is still Jedi and not "Jedis." We can assume that Mr. Kang will have learned this too before the series premieres sometime in 2022. That aside, if his statement was true, then we will most likely meet at least one other Jedi in addition to Obi-Wan himself. In case of the flashbacks, this Jedi can very well be Anakin. There are other possibilities as well. Ahsoka can be one of them even though she was technically not a Jedi anymore at this point in time. After all, Obi-Wan Kenobi takes place 10 years after Revenge of the Sith, but Kang might not be aware of her story at the end of Season 5 of The Clone Wars. Still, Anakin's Padawan can appear in one of the flashback scenes as well. In any case this will be the first live-action meeting between Obi-Wan and Ahsoka.
As one of the objectives of the series is to bridge the events of the prequel trilogy (including The Clone Wars) and Rebels, there is also the possibility that Obi-Wan has an encounter with Kanan Jarrus years before the runaway Padawan teams with Hera Syndulla. Then there is, of course, Obi-Wan's training to communicate with the afterlife. It seems more than plausible that we will at least hear Qui-Gon Jinn's voice talking to his old Padawan. It will surely be an epic moment if Liam Neeson actually has as a cameo as a Force ghost.
Sooner or later, rumors will start to spread about a return of Mace Windu, who may have survived Sidious' attack in Revenge of the Sith. and has been living in exile just like Yoda and Obi-Wan.
READ NEXT: 'Obi-Wan Kenobi' Set Photos Show Ewan McGregor, Stormtroopers, And More
Written By Gerald Petschk
Source: The Direct, Cinelinx
Syndicated From Culture Slate