Is 'Obi-Wan Kenobi' Set To Miss Out On The Emmys This Year?
Losing The High Ground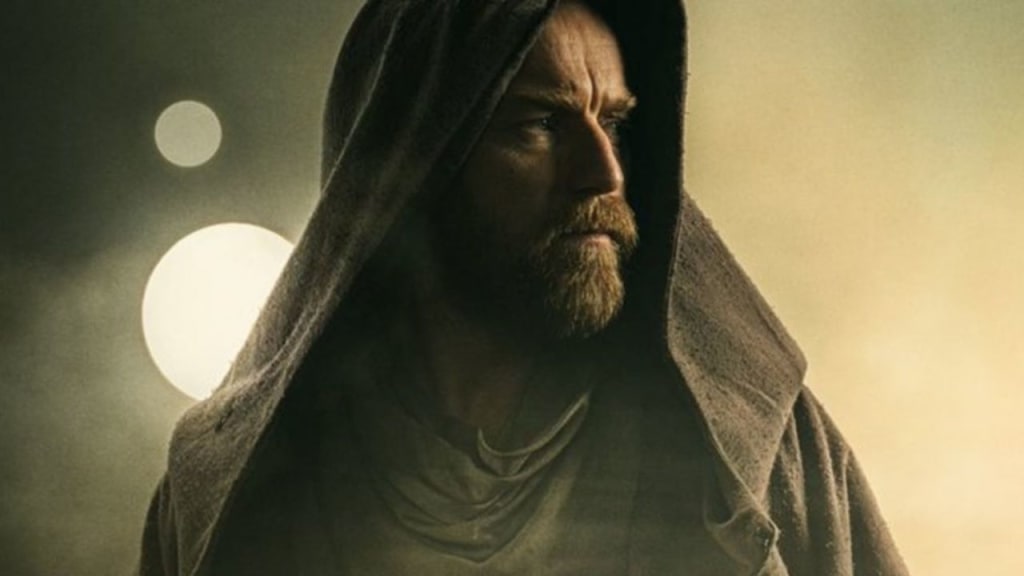 Award season is underway, with the Oscars and Grammys come and gone, and the Tony Award and Emmys up in the coming weeks. While Star Wars is no stranger to the award shows, they do not exactly bring in the gold as often as non-franchise films and shows.
Obi-Wan Kenobi is likely to miss out on any chance of that gold this award season. In an exclusive piece from Variety, it looks like the release of the show on May 27 is too late for the series to be considered for the Emmy awards this season.
RELATED: 'Obi-Wan Kenobi' Series Composer Breaks Down Her Cherished Gift From John Williams
Variety cited the criteria for a show to be included in this year's Emmy Award consideration. Most notably, it seems the show would need to be released in its entirety before May 31 to be eligible. Even though the show will debut before the cut-off date, the criteria state that if a series has enough episodes already shown before the cut-off, and still has episodes left, then those missing episodes must be posted on an accessible medium by the dateline to be considered eligible.
There are further criteria listed, one of which talks about how the subsequent airing of those episodes must be done before the start of voting for nominations on June 16. That line is a little confusing since it does not seem to match up with the primary qualification paragraph that says the episodes need to be posted and accessible by May 31.
While Obi-Wan Kenobi will debut a third of its six-episode season on May 27, it does not seem to meet the criteria necessary to be eligible for this award season. However, the language of the qualifications does raise one's eyebrow and may present a chance for the series.
The beginning of the description of the qualifications states it is for an "ongoing series." This is curious because as of this moment, and in every official promo so far, Obi-Wan Kenobi is listed as a "limited series," indicating it will only run for one season. Ewan McGregor himself has said he would love to keep playing Obi-Wan, but the series is only slated for one season so far. While the show has a lot of hype behind it, it is unclear whether it will be as massively popular as The Mandalorian. If it does turn out to be as popular as The Mandalorian, it could very well draw more interest in subsequent seasons. But for now, all indications are that it is a one-time series, like Marvel's WandaVision.
It all depends on whether Lucasfilm, or Disney for that matter, is that hungry for awards. There is a lot of presumption involved here as we do not know how well the show will do. However. seeing as the show debuts about four days before the cut-off date for eligibility, it is within the realm of possibility for Disney and Lucasfilm to determine to release all the episodes on May 27. Although, it is not in Disney's wheelhouse for their streaming service to release series all at once. They have had a reputation for doing weekly releases.
Obi-Wan Kenobi stars Ewan McGregor, reprising his old role as the eponymous Jedi-in-exile as he evades the Inquisitorious keen on finding him. Something must have taken Obi-Wan from his watch over Luke Skywalker, enough to draw the attention of the Inquisitors hunting for him. Notably, as well, Hayden Christensen returns to portray his former apprentice and friend, Anakin Skywalker, now Darth Vader.
Deborah Chow is tasked with directing the series, having previously achieved notoriety among Star Wars fans for two episodes of The Mandalorian, making her the first woman to helm a live-action Star Wars show. Her fantastic job on The Mandalorian has fans excited for her return to Star Wars and one of the most beloved characters of the franchise.
READ NEXT: The Story Of Anakin Skywalker's Only Padawan
Written By Jeremy Brown
Source(s): Variety
Syndicated From Culture Slate