Humans and Animals Working Together
Humans and animals coexisting together to benefit our Earth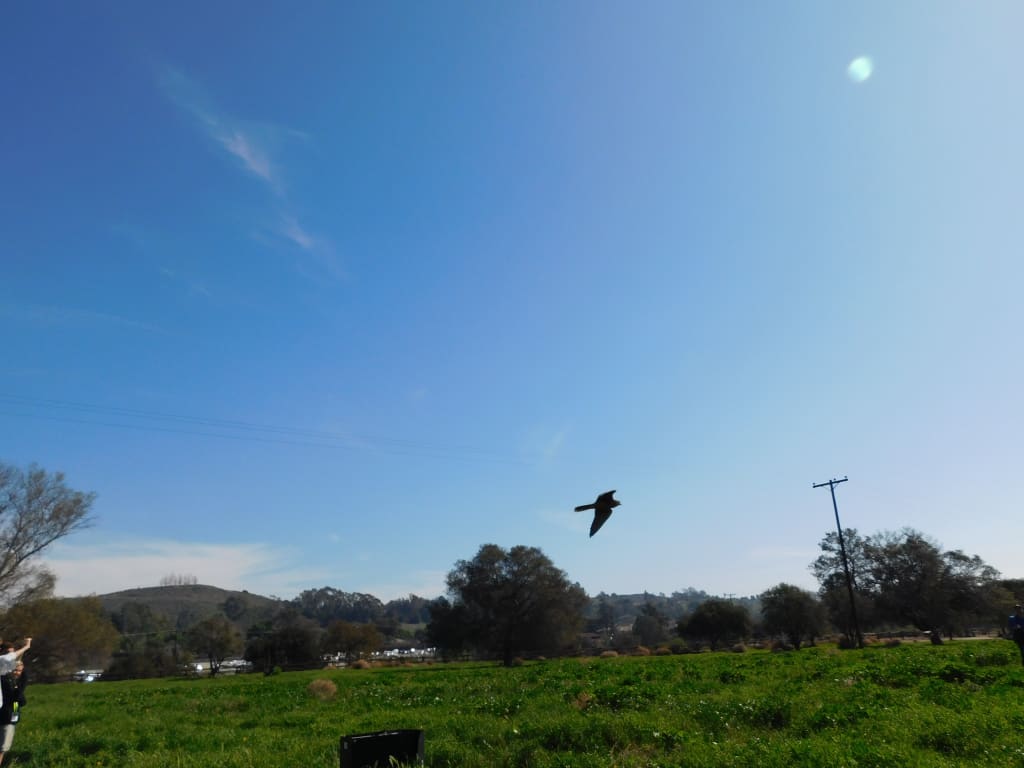 Adams Falconry (Photo Credit: Odette Perez)
Humans and animals working together to benefit out Earth may sound insane to those who do not believe that climate change is happening, but those who see this evolving problem that's affecting our planet know that we need to act fast...and now. California barely made it out of a bad drought that was affecting our land, crops, and homestead for years. The scorching heat that we're having throughout the country is proof that our weather continues to drastically change. The ice melting in the Arctic at rapid speed is not normal, and the shift of natural disasters occurring where they usually don't—like earthquakes and tornadoes is scary.
But we humans do not live on this planet alone, no. Our Earth is also home to animals of all species, and they too deserve to call Earth their home. Yes, there are organizations and people who are doing their best to bring awareness, like actor Leonardo DiCaprio. But there's also those who are reaching out and not only helping animals, but they're coexisting with them. And by coexisting together, they're doing something that is benefitting both man kind and animals.
Co-Existing to Benefit Earth
There are programs that are teaching us that it's possible for humans to work along side by side with animals. How so?
For example, lets look at the work that Adam Chavez of Adams Falconry is doing. Adam and his team over at San Juan Capistrano work closely with falcons and hawks. These falcons and hawks are highly trained by Adam and his team, and help rid landfills of pesky rodents, and also keep golf courses clear of unwanted little guests. The birds are also used to help clear beaches of seagulls—now I know what most of you are thinking, but, while it may be cute to feed them at the beach, be cautious as they do carry diseases. Flocks of seagulls (no pun intended) can be dangerous for our coastal line and for us humans as well. And yes, this can be a bird vs bird situation, but seagulls are not harmed and are scared of the mighty Hawks and Falcons.
While it's all work for Adam's birds, his team is also on hand at schools and functions to bring awareness by showing hands-on demonstrations of how the falcons are trained without the use of force or animal cruelty.
A Falcon waits for instructions at a hands-on demo with Adam Chavez of Adams Falconry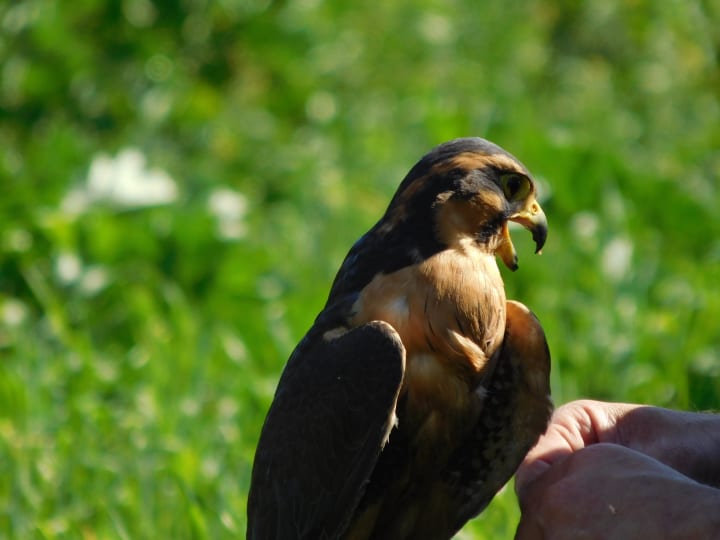 Lets not forget that birds have been used in the past to help deliver messages in World War II, and thanks to the brave pigeons, a lot of secret intel was revealed.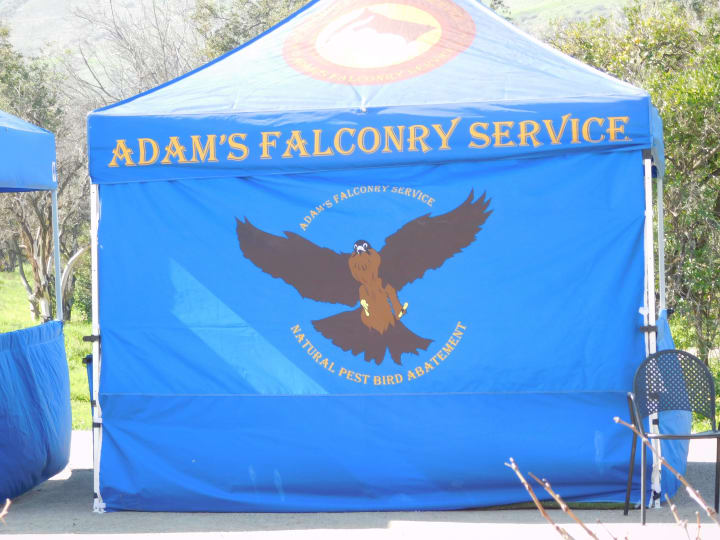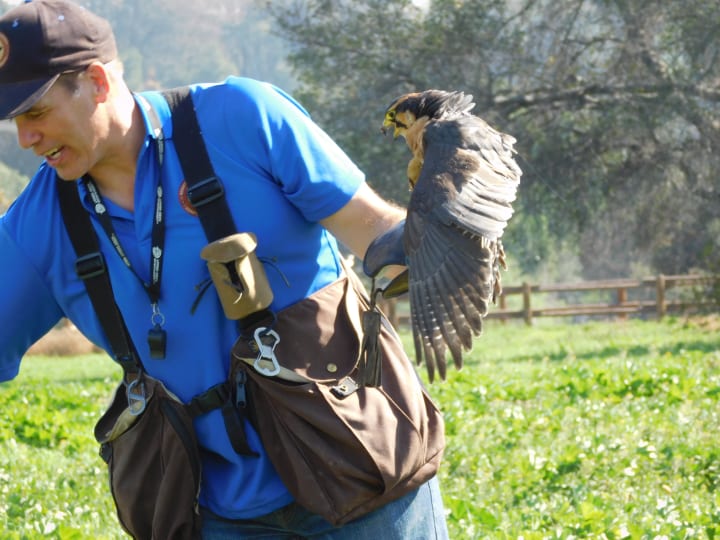 Adams Falconry service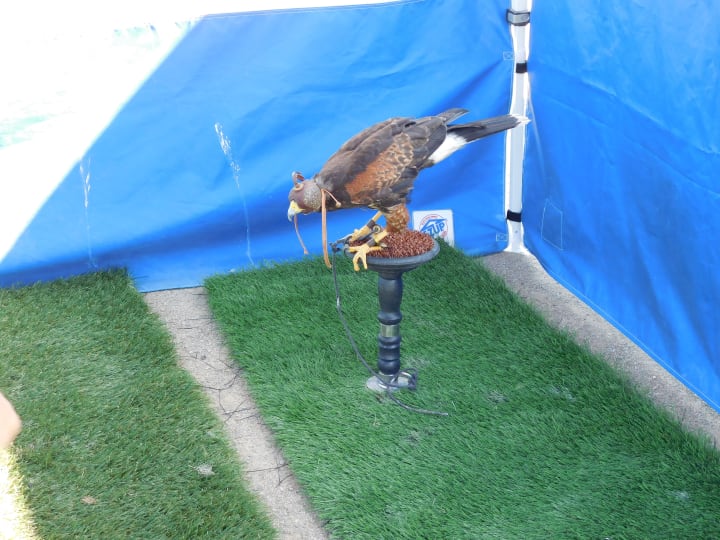 This is a wonderful opportunity to get an up close experience with falcons and hawks for the entire family. You can meet Adam and his magnificent birds by contacting Adam at (949)481-1511 or by email: [email protected]
Another great non-profit organization is Project Wildsong. I mean, what's more cooler than coexisting with wolves? Project Wildsong collaborates with different artists to help bring awareness of these majestic and dominant wolves through music videos, photographs, and seminars.
The wolf ambassadors that head Project Wildsong are Damu and Cael, and together with their human caretakers, they are literally turning heads….. and hearts. By attending school functions, seminars, and public encounters, this team is teaching others the importance of wolves and their vital role in our ecosystem.
If you have a chance to meet the gorgeous ambassadors, it surely is a wonderful experience. You can learn more about Project Wildsong and check out the wolf encounters here or follow their Facebook page here.
Project Wildsong's Ambassador Damu relaxing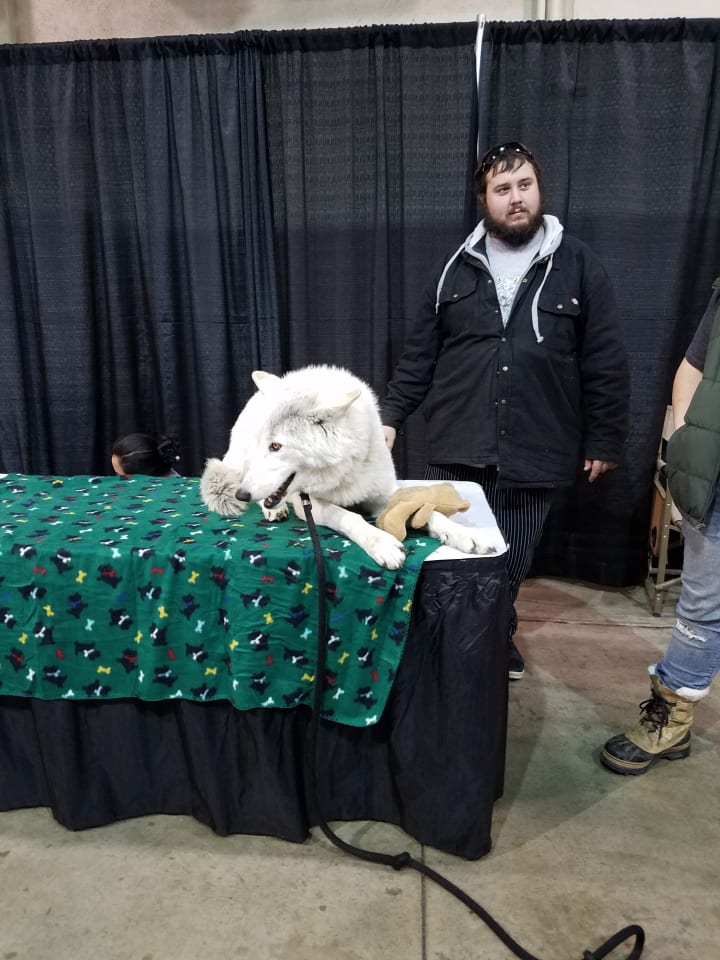 It is important to keep in mind that these are wild animals, and their caretakers are trained to handle situations. The Ambassadors are wolves, but they've been with their handlers since young pups and are trained.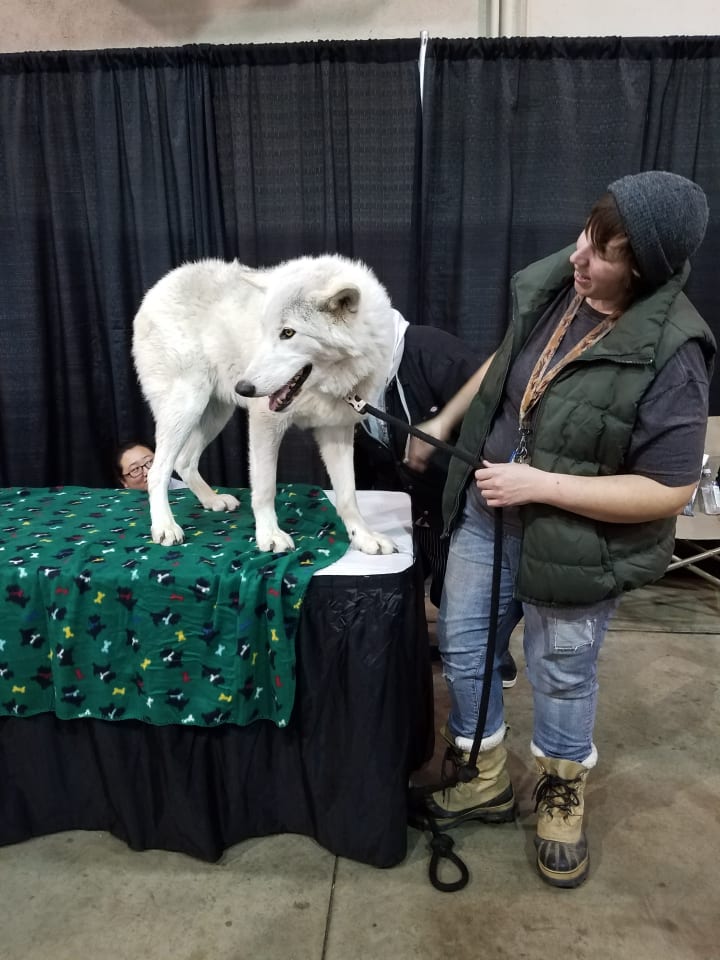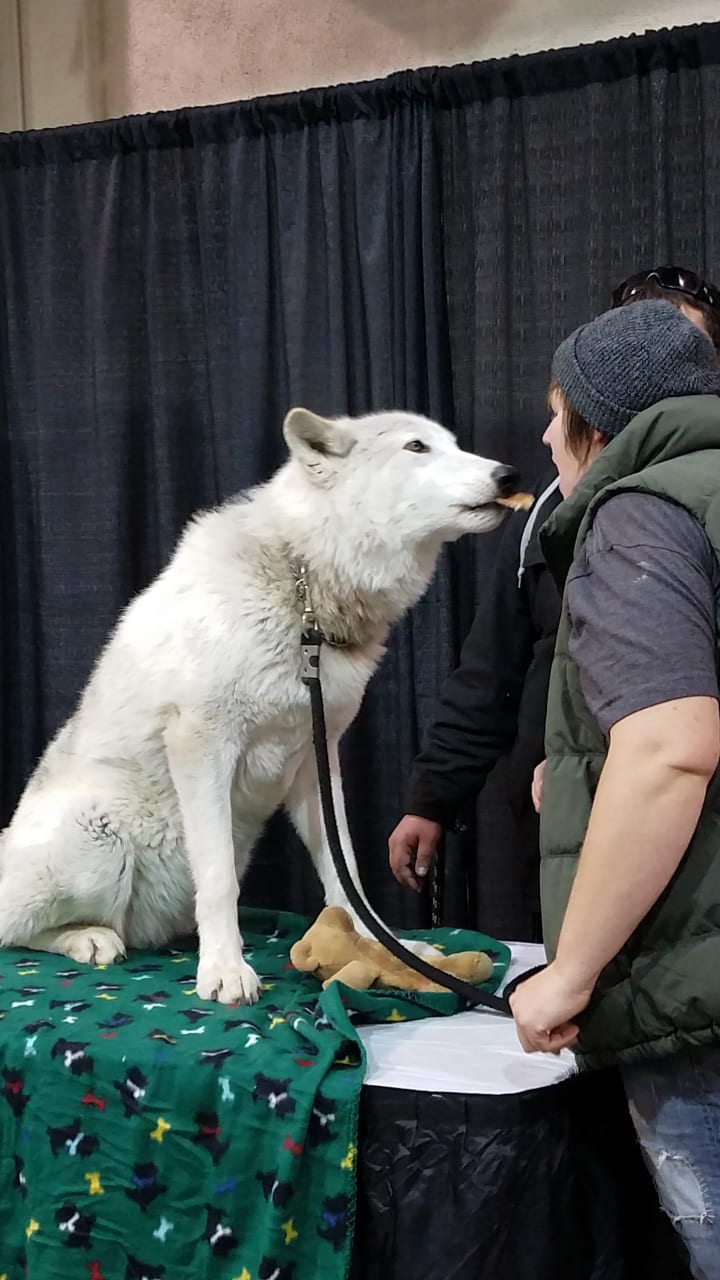 habitat
humanity
travel
About the author
Yvette resides in Los Angeles and loves to travel and explore.
You can follow her adventures here: http://www.lushqn1travels.com/
Reader insights
Be the first to share your insights about this piece.
Add your insights