HOW TO OPEN ACCOUNT IN YOFAN?
Yofan account opening step by step procedure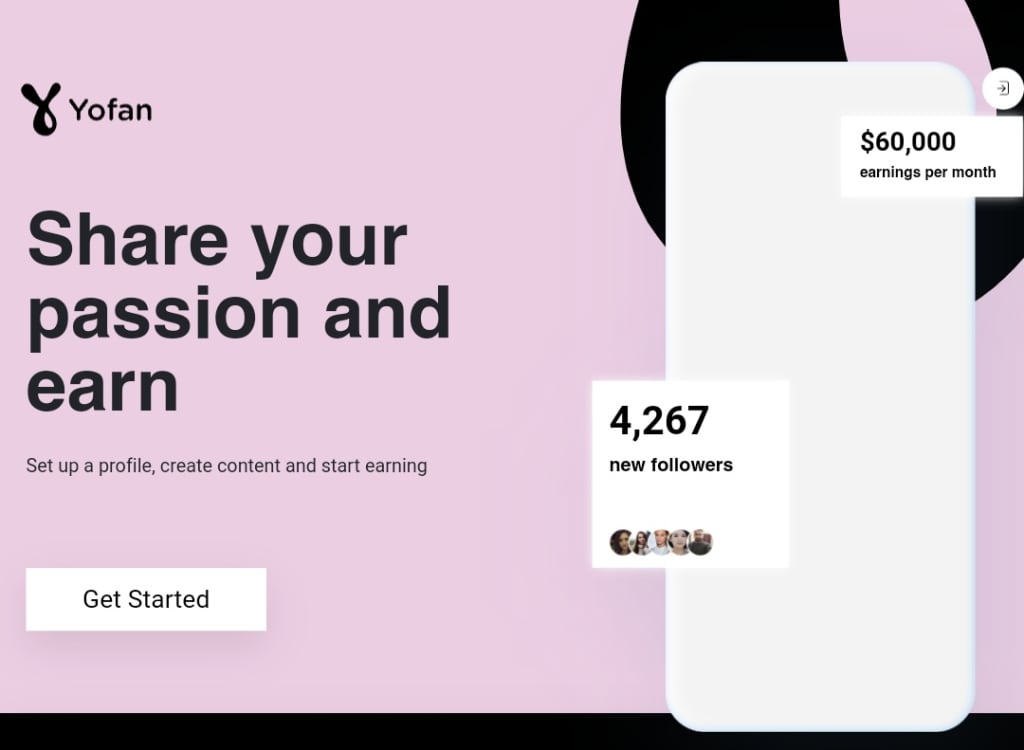 YOFAN SIGN IN PROCESS STEP BY STEP:
1.SEARCH VIA GOOGLE:
2.OPEN YOFAN SITE:
3.CLICK "GET STARTED":
4.SIGN IN WITH GOOGLE,FACEBOOK,EMAIL:
5.GIVE A NAME TO YOUR YOFAN ACCOUNT:
6.EDIT YOUR PROFILE:
7.LINK YOUR SOCIAL MEDIA ACCOUNTS:
8.UPLOAD POST:
1.SEARCH ON GOOGLE:
Search as "yofan" in google.SE will take you to the YOFAN related topics
2.OPEN YOFAN SITE: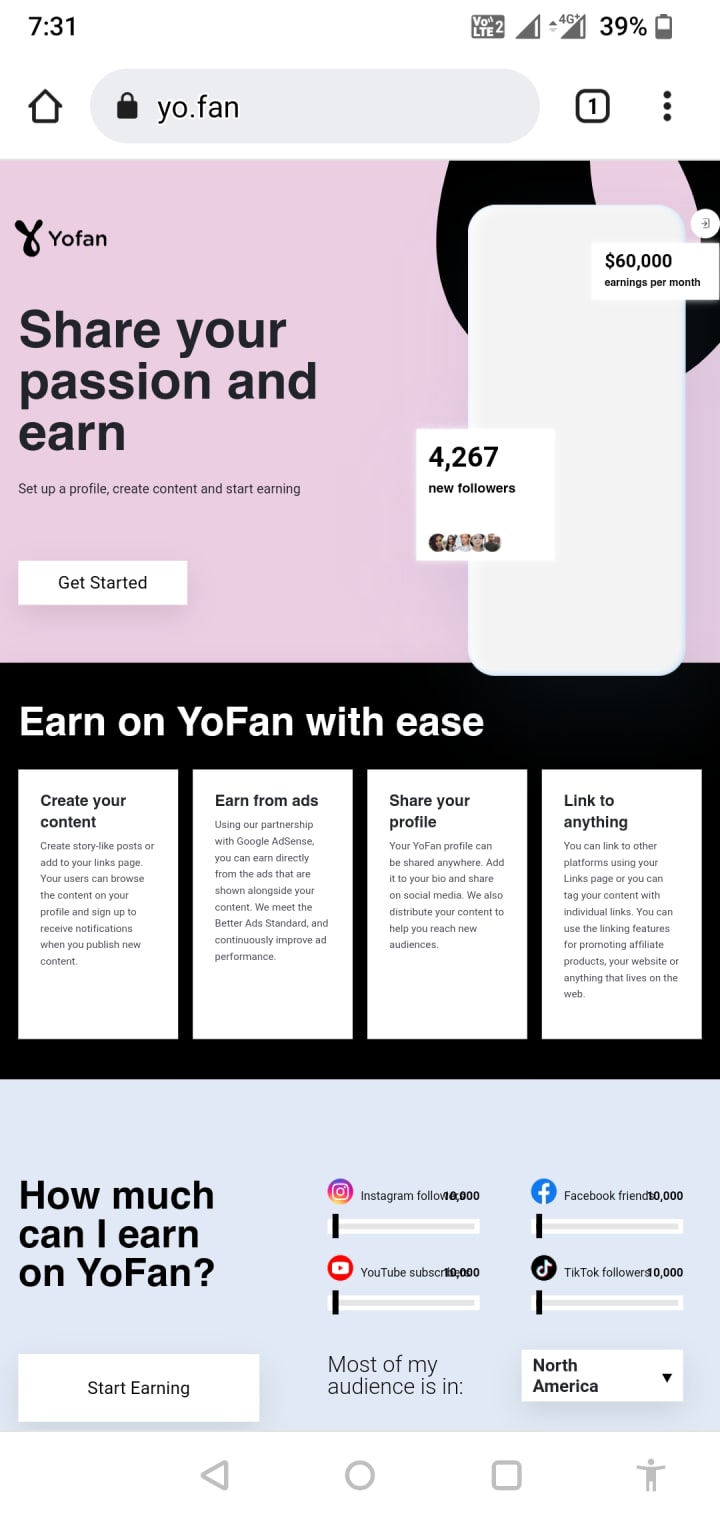 First identify the official YOFAN website which showed by the google SE.And click the official YOFAN site.The official YOFAN interface will be shown.
3.GET STARTED:
Click The "GET STARTED" Button in the interface Shown by the YOFAN.
It will take you to the "SIGN IN PAGE".
4.SIGN IN :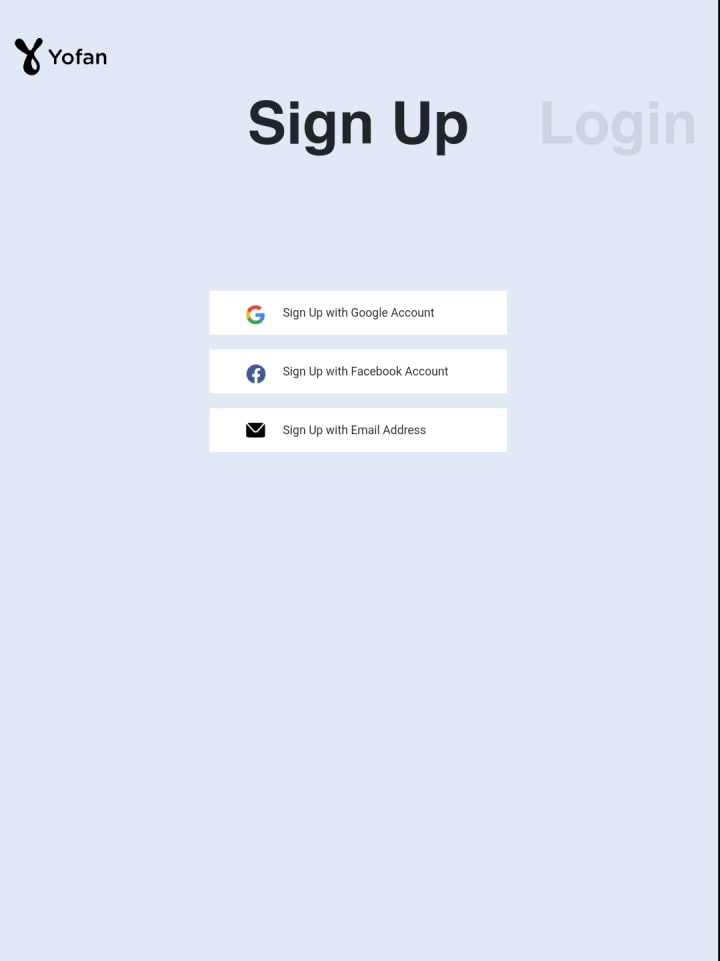 Sign in option will be appear with the three Types
GOOGLE ACCOUNT
EMAIL
FACEBOOK
Sign in your account with anyone of the three types.
5.GIVE A SUITABLE NAME TO YOUR YOFAN ACCOUNT:
Give the Good name to your site which one you liked.
Give names like Marketing,vlogs,tech,review,cooking.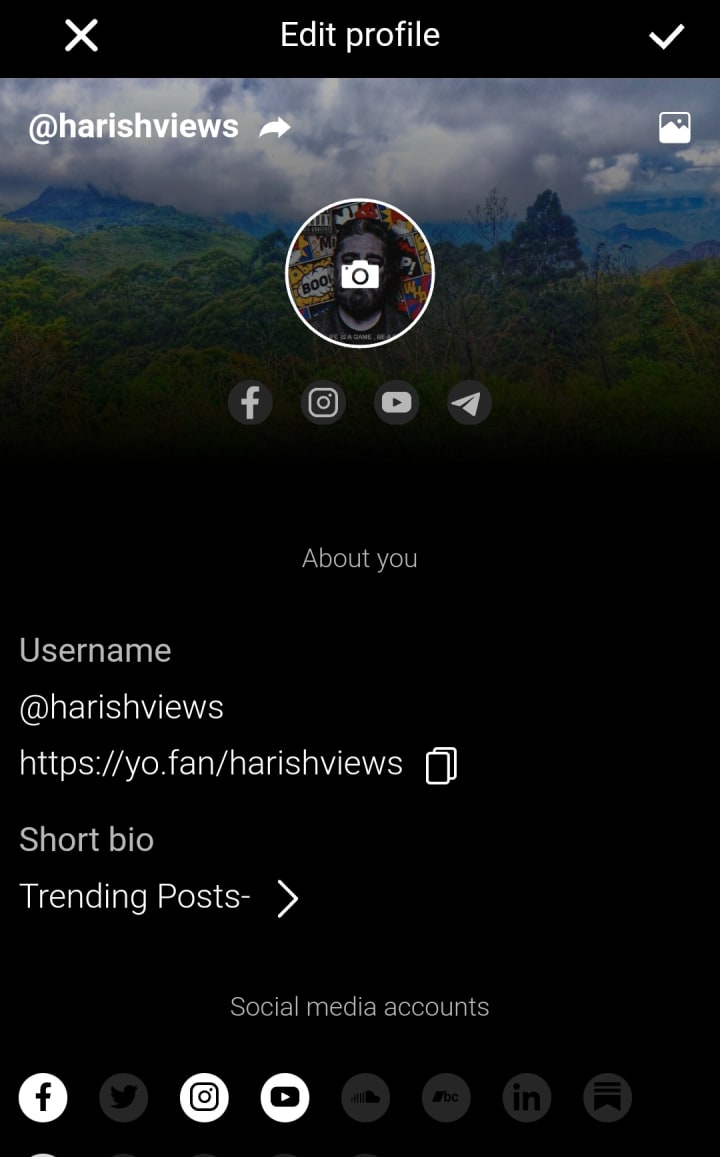 6.EDIT YOUR PROFILE: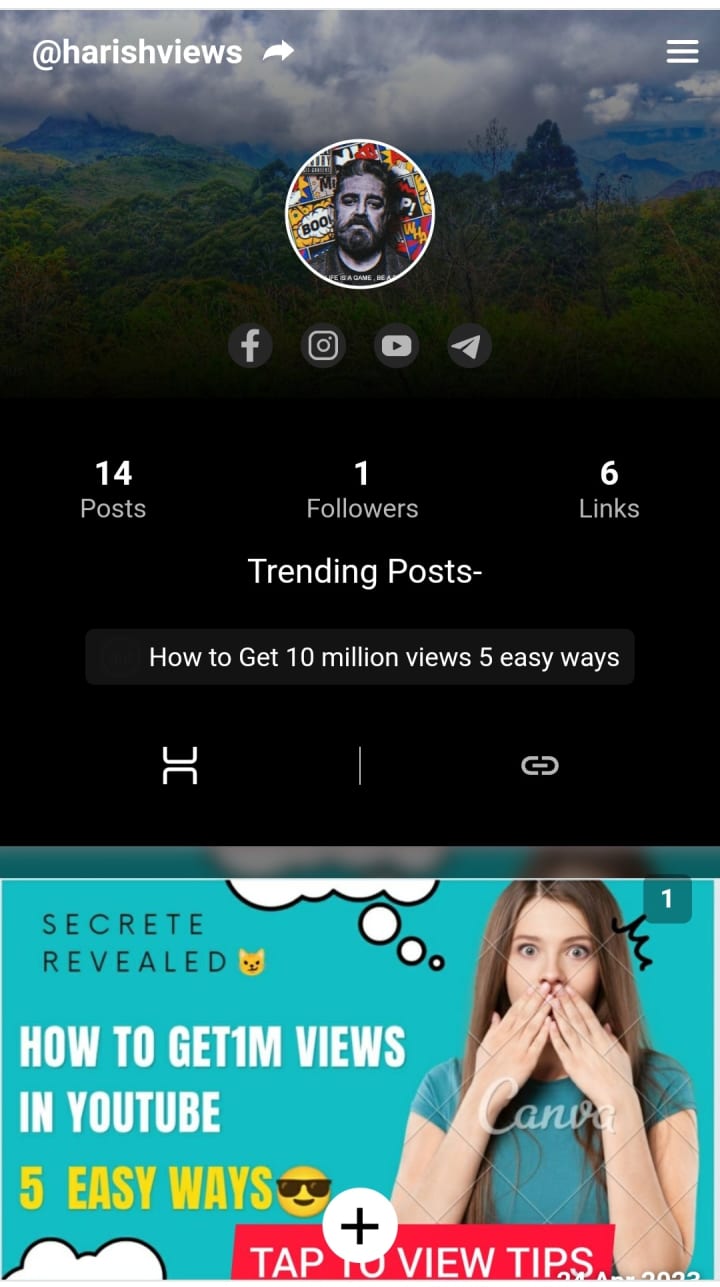 Click the "Menu" option is shown at top right corner.
Edit your profile by adding
Profile picture
Cover picture
Your profile must be attractive to the audience.
7.LINK YOUR SOCIAL MEDIA ACCOUNTS: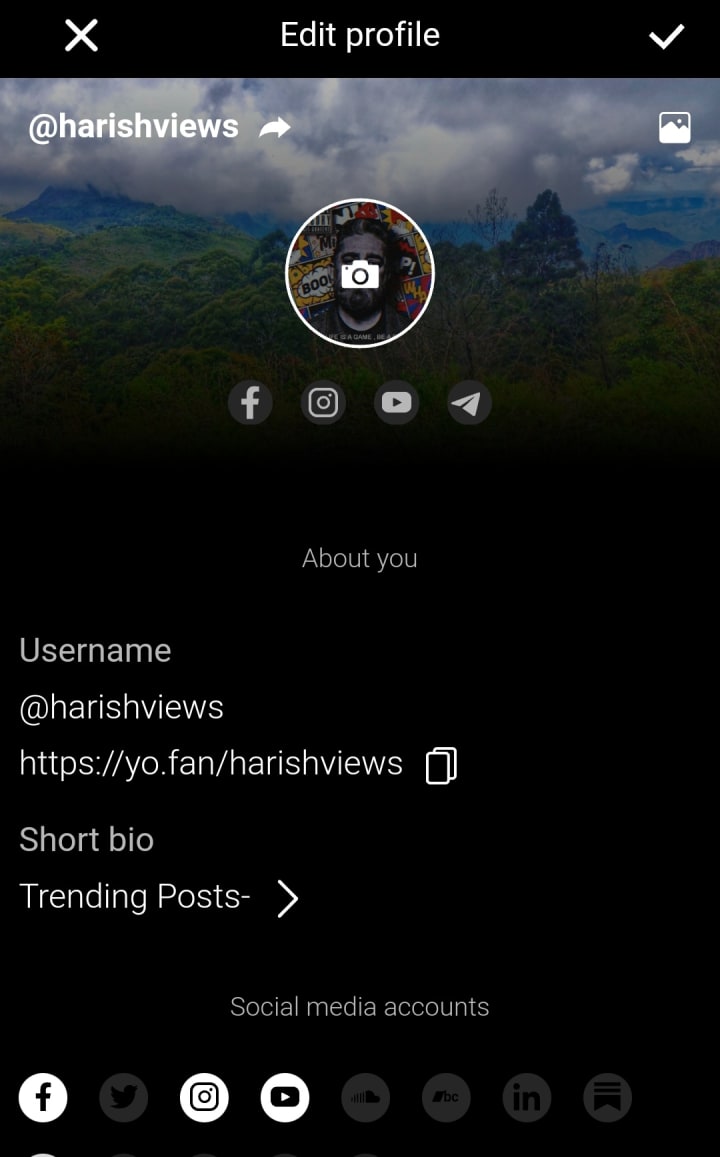 Link your all social media accounts like Faceboom.Instagram,Twitter,Youtube,Snapchat,Telegram.
It was helpful to your audience For contact you at any queries.
Your YoFan profile can be shared anywhere. Add it to your bio and share on social media. We also distribute your content to help you reach new audiences.
to enable you to customize or personalise your experience of our website
to contact and communicate with you
for analytics, market research, and business development, including to operate and improve our website, associated applications, and associated social media platforms
for advertising and marketing, including to send you promotional information about our products and services and information about third parties that we consider may be of interest to you
to enable you to access and use our website, associated applications, and associated social media platforms
8.UPLOAD A POST: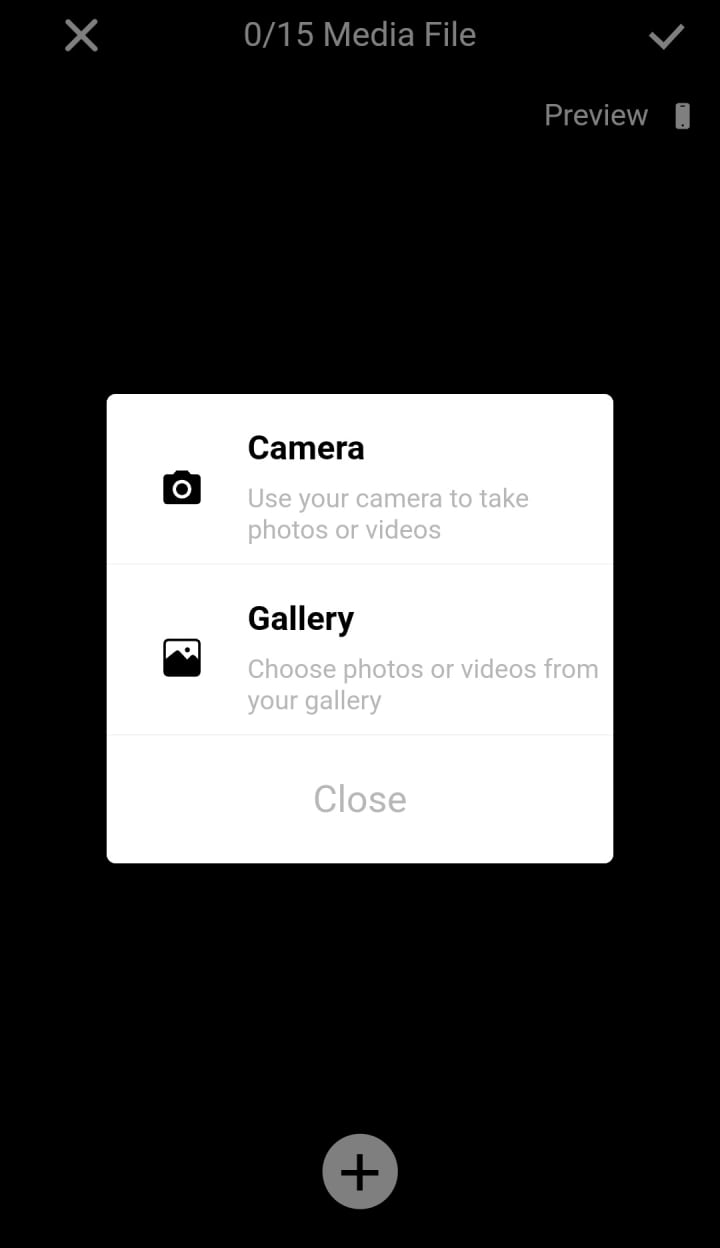 Upload option were shown in bottom centre.
Click the "Plus" icon and select upload a post and select gallery then choose picture or video to post in your YOFAN.
9.CREATE YOUR CONTENT:
Create story-like posts or add to your links page. Your users can browse the content on your profile and sign up to receive notifications when you publish new content.
consider 'user-generated content' to be materials (text, image and/or video content) voluntarily supplied to us by our users for the purpose of publication on our website or re-publishing on our social media channels. All user-generated content is associated with the account or email address used to submit the materials.
Please be aware that any content you submit for the purpose of publication will be public after posting (and subsequent review or vetting process). Once published it may be accessible to third parties not covered under this privacy policy.
BASIC :
Free
Create posts
Get basic analytics
Customer support
Links Page
Post links
DONT POST ILLEGAL CONTENS:
Illegal content
YoFan adopts the meaning of illegal content as defined by United Kingdom's law, however if you have significant users from specific countries, we may additionally follow those restrictions should we receive a complaint. Examples of illegal content includes:
Child sexual abuse material
Hate speech
Commercial scams
Breaches of intellectual property rights
Child grooming activities
Harassment or cyberbullying
If you publish illegal content on YoFan, you'll receive a lifetime ban on our platform. All of your data on our platform, including your published content, sign-in information and other data collected as per our privacy policy may additionally be shared with policing authorities.
SEXUAL CONTENT:
Sexually suggestive content, or content that is about sexual entertainment, merchandise, advice or fetishes are allowed on YoFan. However this content cannot be monetized with ads.
SHOCKING CONTENT:
Content that contains gruesome or graphic imagery, including accounts of shootings, explosions, etc. Content with significant amounts of profanity is also included here.
EXPLOSIVE CONTENT:
that promotes the sale of explosive products, including fireworks. Or instructional content about explosive items.
GUNS AND PARTS RELATED CONTENT:
Content that promotes the sale of firearms and related firearm parts, including recreational guns, airsoft guns, paintball guns, BB guns, ammunition, silencers, scopes, etc. Instructional content about firearms assembly or enhancements are additionally not eligible.
OTHER WEAPON CONTENT:
promoting products designed to harm or injure an opponent, including in self defence or combat sports.
TOBACCO:
tobacco related products, including rolling papers, e-cigarettes and tobacco pipes
Recreational drugs Products that alter mental state for the purpose of recreation, or instructional content
ALCOHAL SALE OR MISUSE CONTENT:
facilitating or promoting online sales of alcohol or promoting irresponsible consumption are not eligible
ONLINE GAMBLING CONTENT:
that enables users to participate in online, real-money gambling or any internet-based game involving real money is not eligible
PRESCRIPTION DRUGS CONTENT:
promoting the online sale of prescription medication
UNAPPROVED PHARMACEUTICALS AND SUPPLEMENT CONTENTS:
that promotes the sale of any unapproved pharmaceutical products and supplements
I HOPE IS THIS IMFORMATION USEFUL TO YOU
IF YOU LIKE THIS GIVE ME ONE LIKE AND SUBSCRIBE
About the Creator
Hi iam Harish Kumar
I hope I will post Usefull Trending Stories and Informations and tips and Reviews.
Thank you
Reader insights
Be the first to share your insights about this piece.
Add your insights