How To Maintain A Marine Diesel Engine?
The maintenance process of marine diesel engine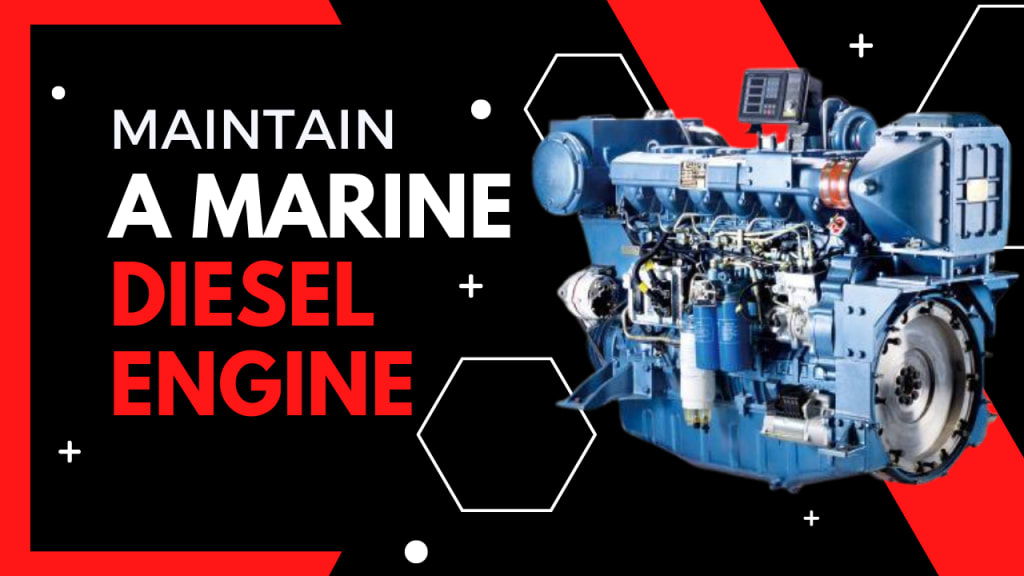 Marine Disel Engine
Only experts can tell you certain things about marine engines. The same applies to tips regarding the maintenance of the engines. That is when you need to ask the marine diesel engine manufacturer experts because they have some of the finest tips down their sleeves to share with you. Read till the end to find the best ones!
Regular maintenance is necessary for marine diesel engines to operate efficiently. While almost all marine diesel engines will eventually need to be fixed, routine maintenance extends their lifespan. In addition, it keeps you from being caught off guard by a significant (and expensive) repair.
Top 5 tips for maintenance of marine diesel engines
Here is a list of the best tips that marine diesel engine manufacturer experts suggest. Following these will help ensure the engine's longevity is not affected.
Regular functioning is mandatory
Any engine needs to be run frequently if you want it to last, regardless of whether you have a tiny vessel, a yacht, or even an expensive car. Since it is typically disregarded when it isn't in use, this is particularly true. Therefore, the primary thing to ensure is that your marine diesel engine is in regular use.
Pre-use warm-up goes a long way
The machine can be severely damaged by launching a boat into the sea, powering it up, and taking off. Long idles are excellent for maintaining the engine life even if no boater like waiting in lines. Similar to how you would crank a car engine, gradually increase the power to give it time to warm up before opening up entirely in the case of a marine engine.
Don't forget to flush
Any boater or fisherman knows how draining a day at sea in the heat can be. So, flush your engine after usage, mainly if you use it in saltwater, whether you start in the morning or take a stroll after dusk. Without flushing, the salt will quickly cause more trouble than impatience because it erodes swiftly. Flushing your trailer brakes are also a good idea if you get bored quickly.
Speed moderation of the engine
Most of you will only want your engine to burn out if you have a money tree. While most people enjoy the sensation of going at full throttle, the machine that makes it possible is losing out on its power. Therefore, moderating cruising speeds will prevent you from becoming trapped at sea, even if it takes you an extra 10 minutes to get there.
Try to avoid making common mistakes
Look at the list of common issues with engines that are typically encountered:
Accumulation of growth or sludge in the fuel system
Antifreeze that is out of date
Broken or damaged impellers
Primary or secondary gasoline filters that are clogged
Mufflers that are blocked or plugged
The electrical connections have corrosion
Conclusion
Indian geography consists of water boundaries in south India, which means waterways are the source of transportation and occupation. To support the growing needs of India from waterways, Marine manufacturers excel in providing a highly efficient engine that consists of either 2-stroke or 4-stroke engine.
Even though some of these may appear insignificant, ignoring tiny issues might result in more significant issues. Stop using poor maintenance techniques to stop these issues from occurring and save yourself from having to pay high engine repair costs. For more solutions and tips directly from marine diesel engine manufacturer experts, you can connect with the team at Weichai India. They are a leading marine engine manufacturing company that can guide you through the process well.
See also: Accelerating | Going faster down the slope | Brake before the turn
Reader insights
Be the first to share your insights about this piece.
Add your insights