History of Star Wars: Battlefront
Ever wonder where this franchise in a franchise came from? Here's the history of Star Wars: Battlefront.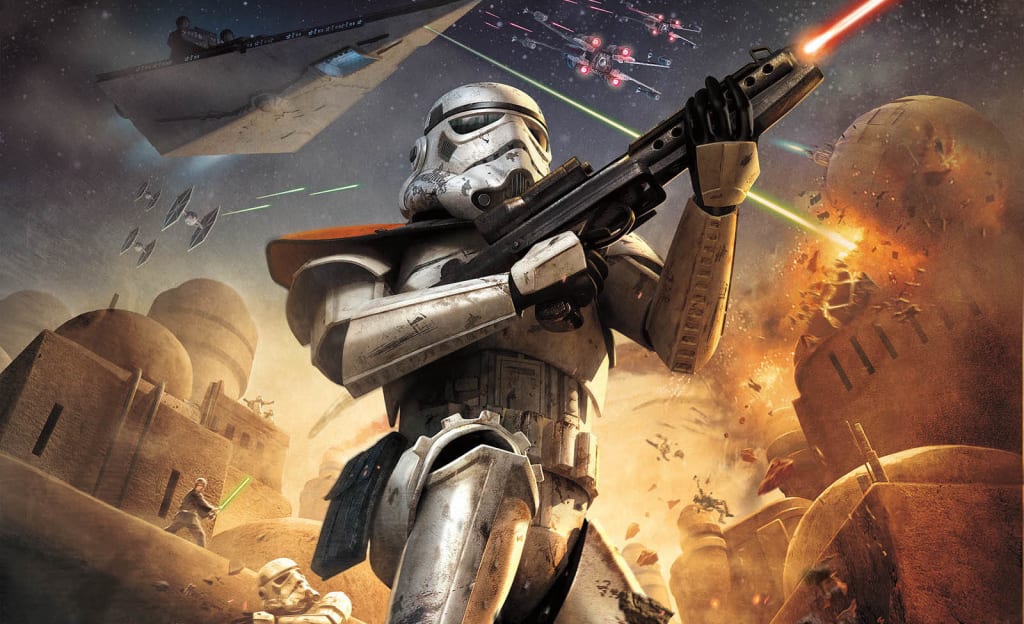 Star Wars: Battlefront is one of the most successful game series in the Star Wars franchise, and it's been getting more and more popular every year. Most people who are video gamers have tried at least one of the games, and reviews have definitely been mixed — with most agreeing that the later titles in the series are better.
Ever wonder what sparked this game series? We wondered too, and that's why we decided to look at the history of Star Wars: Battlefront to find out the truth behind the series.
Why Battlefront?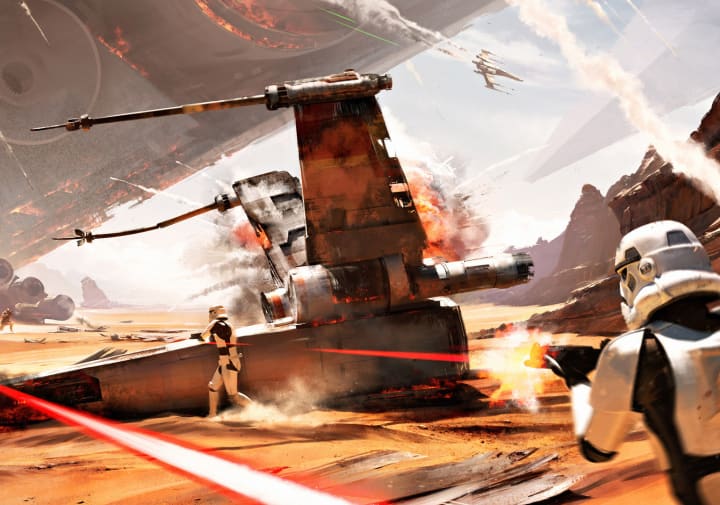 Before we talk about the actual history of Star Wars: Battlefront, we need to talk about the Star Wars universeas well as the minor details of the video game's concept and gameplay.
Because it was meant to showcase different time periods in the Star Wars universe, producers of the game had to figure out a way to make Galactic Empire soldiers, Rebels, Galactic Republic members, and CIS members all get featured.
The problem with the multi-movie focus was solved with a little creative help. Battlefront as a videogame series focused in on wars that happened between four different factions in the Star Wars universe. Each Star Wars: Battlefront game takes place in a different time period, and gameplay tends to be in the form of third and second person shooters.
Each Star Wars: Battlefront release had different players available to users and a storyline from a different point in the Star Wars series. So, one time you might be a Jedi, another time, you might be an Empire soldier. It all varies.
The History of Star Wars: Battlefront's beginnings were pretty surprising.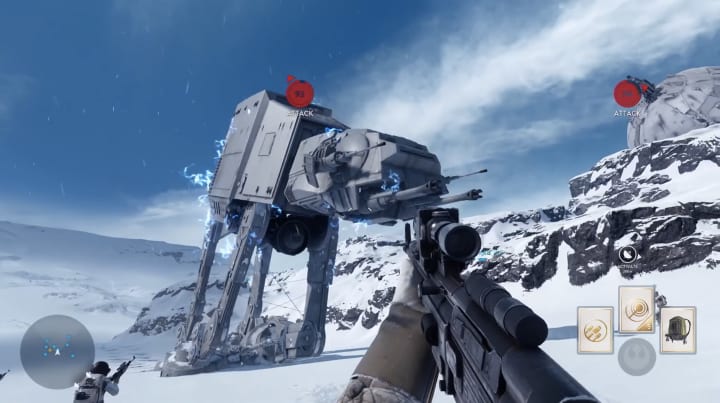 Prior to Star Wars: Battlefront, LucasArts and other video game companies had released dozens of games based on the movie franchise. Many of the games date back to the late 80s and early 90s, including The Empire Strikes Back (1987)and Star Wars: Jedi Arena (1983 Atari release).
However, unlike many other Star Wars video games, Battlefront wasn't made for pure profit. Rather, Star Wars: Battlefront was first produced was to help promote the release of the Star Wars Trilogy DVD set.
As a result of careful planning, Battlefront was released at the same time as the DVD set. To help promote the movies and bolster sales, LucasArts enlisted the help of major voice actors like Tom Kane and Nick Jameson to add more realism to the game.
The first Star Wars: Battlefront game was released in 2004.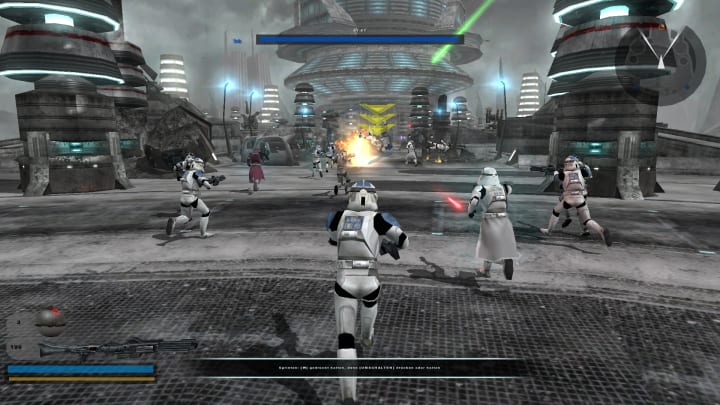 The real history of Star Wars: Battlefront as a game started when it got into the hands of game players. Many Star Wars fans liked the multiplayer gameplay, the indigenous factions that showed off real alliances and the appearance of major names like Darth Vader and Count Dooku.
Gamecritic gave the first release an 80 percent approval rating, citing the lacking single player aspect and the (sometimes) poorly done AI as main reasons for penalization. However, the game sold very well and quickly developed into a series due to its massive popularity.
By 2005, Star Wars: Battlefront II was released for all major gaming consoles and Windows desktop computers as well.
Many suggest Star Wars: Battlefront II was better than the original.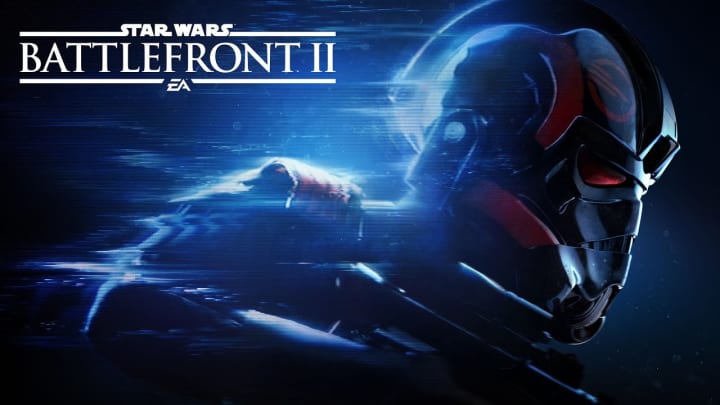 Much of the gameplay issues that Battlefront had were fixed in Battlefront II, and players were now able to choose from a wider range of characters. This game was more conquer-focused than the original, and really stressed defeating the enemy in every stage.
Part of the history of Star Wars: Battlefront ended in 2014, though, when GameSpy announced it would no longer be supporting the multiplayer mode of the Battlefront II game. Even though multiplayer died on this game, having a 10-year run is really impressive regardlesss.
Battlefront: Renegade Squadron was next...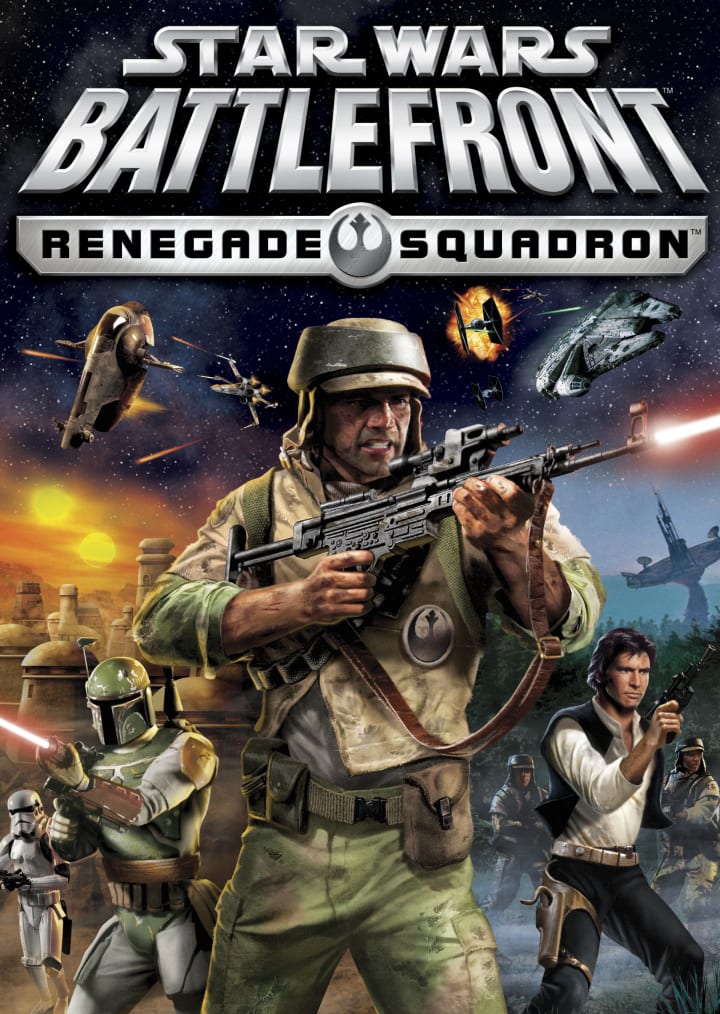 2007 saw a brand new release called Star Wars Battlefront: Renegade Squadron, and this one definitely took a turn for the unusual. Rather than focus in on already-canon people and events, the series discussed a new canon storyline altogether.
In Battlefront: Renegade Squadron, gamers get to play a previously-undiscused covert ops Rebel group known as the Renegade Squadron. The game spans all the way from Han Solo's creation of them to the Battle of Endor, with gamers being able to work in multiplayer modes galore.
Successful missions would get players badges, which seemed a bit strange considering it was a covert ops group they were playing as.
Unlike other Battlefront games, Battlefront: Renegade Squadron was a strictly PSP-exclusive game. That being said, many felt mixed feelings about the gameplay. Some felt Renegade Squadron was poorly written, others felt like it didn't fit in the Star Wars universe. Despite the critiques, it still was well received.
Star Wars: Battlefront Elite Squadron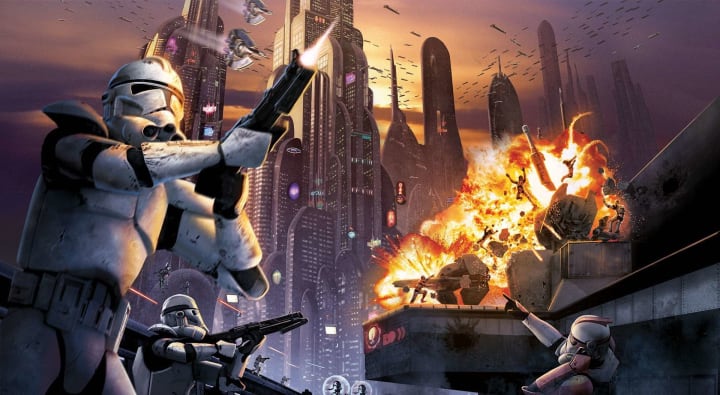 By 2009, another LucasArts Star Wars: Battlefront game was released. This time, it was Battlefront Elite Squadron.
Elite Squadron was one of the most popular Star War games in history, and considering the shaky-yet-good reception of Renegade Squadron, many people who know the history of Star Wars: Battlefront claim this release saved the game franchise — at least when it came to the storyline.
Along with better gameplay and more multiplayer options, Battlefront Elite Squadron was the first game to allow players to fly from the ground to join space battles. Players also could compete against one another in strategy-based games, and the story mode further improved the already-stellar Star Wars canon.
The big issue that critics had was the fact that the gameplay often seemed pretty repetitive. So, in terms of the actual battle action, many gamers felt Battlefront Elite Action fell flat. All in all, Elite Squadron was received with a lukewarm reaction, and gamers began to wonder if it was the last in the series.
The history of Star Wars: Battlefront took another twist when EA Games bought the franchise rights.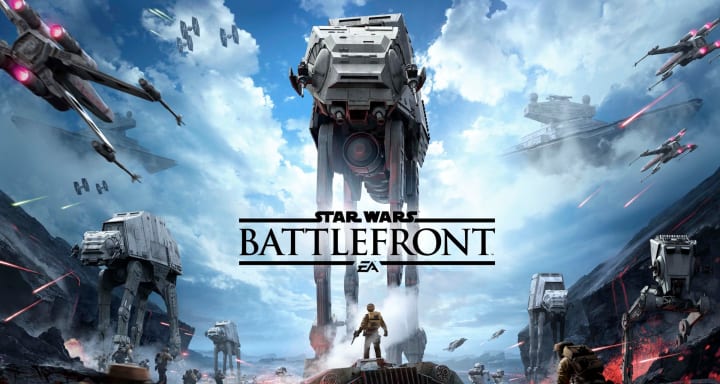 EA Games, perhaps one of the most hated game development companies out there, bought the rights to reproduce modernized versions of Battlefront and Battlefront II. As hated as EA is, it's hard to deny that they breathed life into the Battlefront franchise.
Critics of the Star Wars franchise loved the fact that the Stormtroopers were 100 percent true to the movie world, while hardcore gamers fell for the awesomely customizable game experience. It was a legitimately good game.
Great graphics, instant viewpoint switch, smoother gameplay, and famous playable characters what made Battlefront great once more. It became one of the most popular games of 2015. Over 14 million games have been sold since 2015.
The 2015 release was given awards for sound effects, use of sound, and graphics (Technical) by the National Academy of Video Game Trade Reviewers due to its excellent design.
EA had announced that they would be making a Battlefront II sequel slated to release in November of 2017. And so, the history of Star Wars: Battlefront continues to be made. How long this franchise series will run remains to be seen, but we're hoping to see a Battlefront III sooner or later.
About the Creator
Riley Reese is comic book fanatic who loves anything that has to do with science-fiction, anime, action movies, and Monster Energy drink.
Reader insights
Be the first to share your insights about this piece.
Add your insights