Best 'Star Wars' Saga Video Games
What better way to get more out of the 'Star Wars' saga than to play as your favorite Jedi and Sith masters in some of the best light saber wielding video games out there.
In a galaxy far, far away, there are blasters, x-wings, TIE fighters, ion cannons, and light sabers that we wish could be a part of our real lives. Unfortunately for us, those wishes seem to be just as far away from reality as the galaxy that they belong to. But do not worry young padawans! There have been multiple video games added onto the Star Wars gaming franchise since the 1982 release of Star Wars: The Empire Strikes Back for the Atari 2600. Although that specific title might not have been the most technologically advanced of games, it video game coders on a mission to create some of the best Star Wars video games.
Super Star Wars (Trilogy)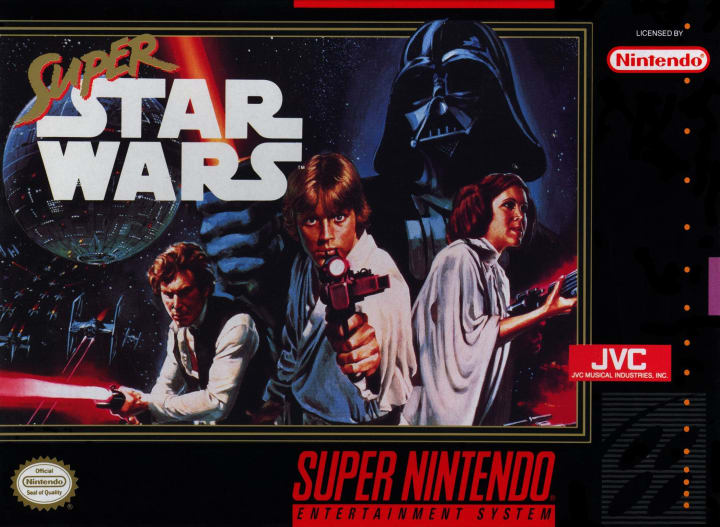 Originally made for Super Nintendo Entertainment System, the Super Star Wars Trilogy covers the original three film's storylines, Episodes IV, V, and VI. Although the game was created in the year 1992, there were impressive gameplay options. You are able to play with multiple characters and interact with others, including Luke Skywalker, Han Solo, Chewbacca, R2D2, and C3PO. This game consisted of many modes that were seeming impossible, so if you have an old SNES lying around and plan on playing this game, make sure to get your thumbs warmed up.
Star Wars: TIE Fighter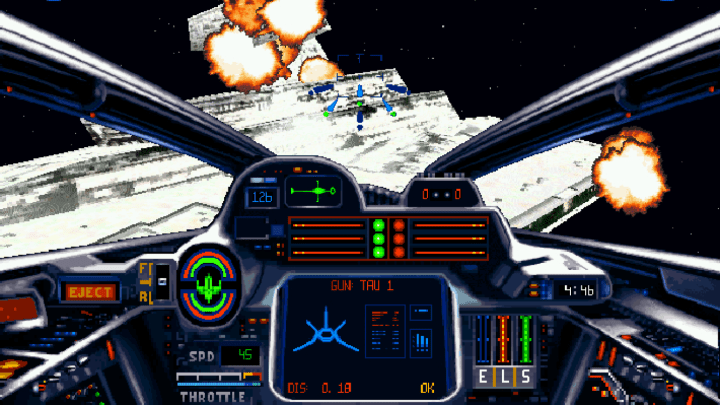 This high, and by high I mean space, flying video game has given one of the most realistic views and options for flying aStar Wars TIE Fighter. More modern games of course trump the graphics in which were added on for flying, but most of those missions will only last for a small period of time. This flight simulation based game was created for flying and flying only, making you feel like you are a true pilot for the Empire. As a result of the game's success, there was a second series of games released to fly for the rebellion with Star Wars: X-Wing.
Star Wars: Dark Forces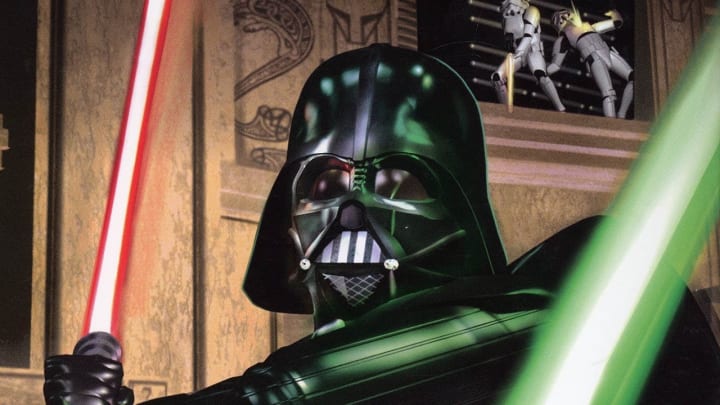 The year is 1995 and LucasArts introduces us to its very first Star Wars first person shooter game. We obtained the ability to jump, crouch, and look up and down through this game, making it the first revolutionary video game for Star Wars. You can blast Stormtroopers left and right with your blaster, your character seemed to be unstoppable, if you played the game correctly. As this was originally one of the best Star Wars video games, there was no question when it came to making a sequel titled Star Wars: Jedi Knight: Dark Forces II. This franchise created a list of many more video games to come with new characters and enemies.
Star Wars Republic Commando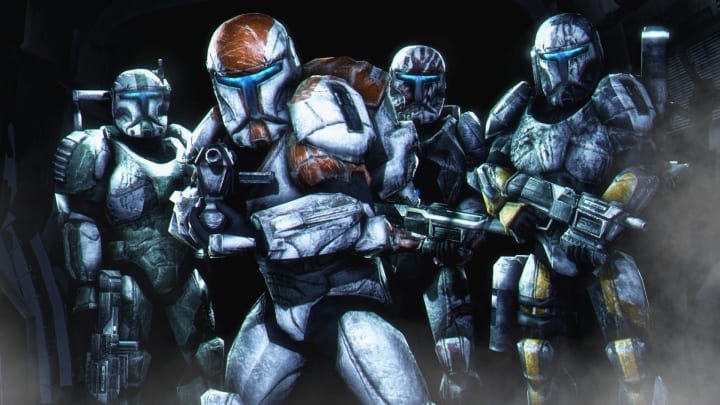 Whether you enjoy playing on your computer or gaming system, this first person shooter was released for Windows and Xbox. This game was created to connect the empty space between Star Wars: Episode II Attack of the Clones and Star Wars: Episode III Revenge of the Sith. Instead of telling the story from the main character point of view, Jedi and Sith, this game is made to see the story from the troops' point of view. You play this first person shooter as an elite squad of Commando clones, who were created to be more powerful and mentally able than all other clones created. This 2005 video game ranks as one of the best Star Wars video games due to its uniqueness in comparison to all other views that have been had throughout the franchise.
LEGO Star Wars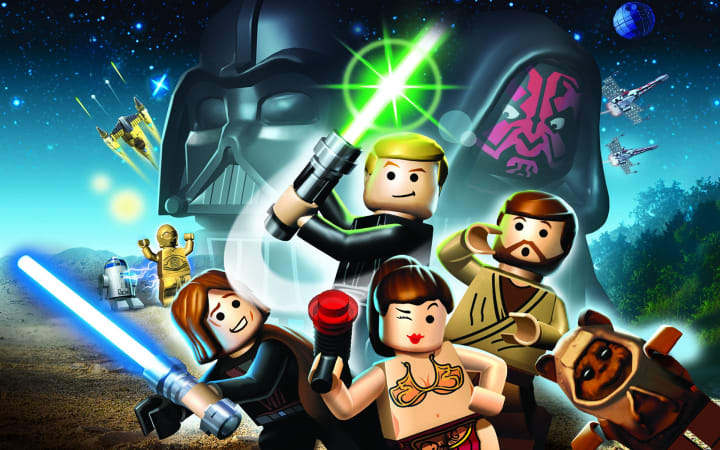 While this LEGO Star Wars might seem like it is targeted towards a younger crowd, it does not lack in action, jokes, and adventure that would pertain to an older player's likings. With sound effects and music that is movie quality, you do not lose the true Star Wars feeling that you look for even though you are staring at Legos all day. The complete saga of games goes through each and every film in the franchise, all the way to destroying the second built Death Star. Due to its relation to the films and fun for all ages, this game is known as one of the best Star Wars video games created.
Star Wars: Jedi Knight II: Jedi Outcast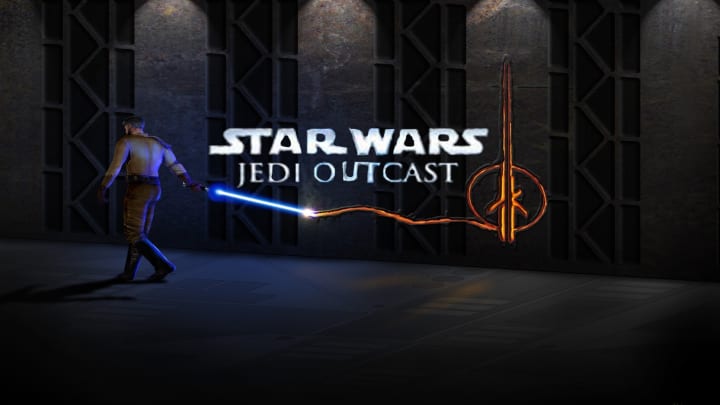 Know to be the ultimate Jedi experience, this game lets you spend your time adventuring through the galaxy while fighting the Empire. You get access to light sabers and the force in this third person gaming quest. While you are making your way from planet to planet, you come across the great Jedi Knight Luke Skywalker, and famous ally Lando Calrissian. You will find yourself getting lost in the light saber dueling, action packed game, Star Wars: Jedi Knight II: Jedi Outcast.The multiplayer feature in this game creates hours of fun and entertainment for your gaming needs.
Star Wars: The Old Republic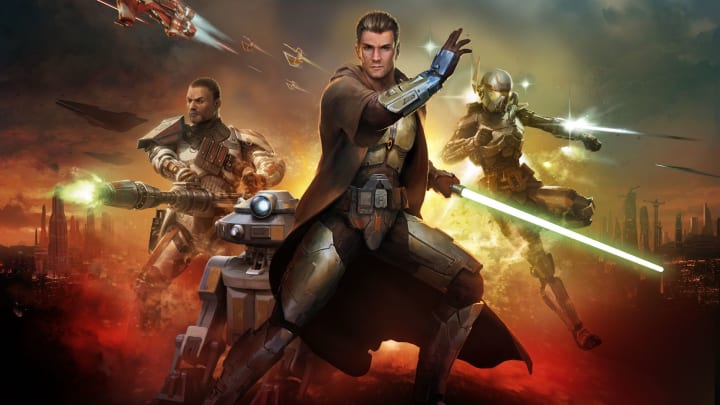 This massive multiplayer community role playing game took over five years to develop, and that time certainly paid off. This game featured a multi-planet experience with thousands of never before met characters to play with and against. There were thousands of hours of story to be played throughout Star Wars: The Old Republic.The game released in the year 2005, which means that as the game play continued to get better, so did the computer graphics. With option to create your own saga, you can choose between the dark or light side of the force. The game is full of choices, so how will you choose to make your mark in the Old Republic?
Star Wars Rogue Squadron II: Rogue Leader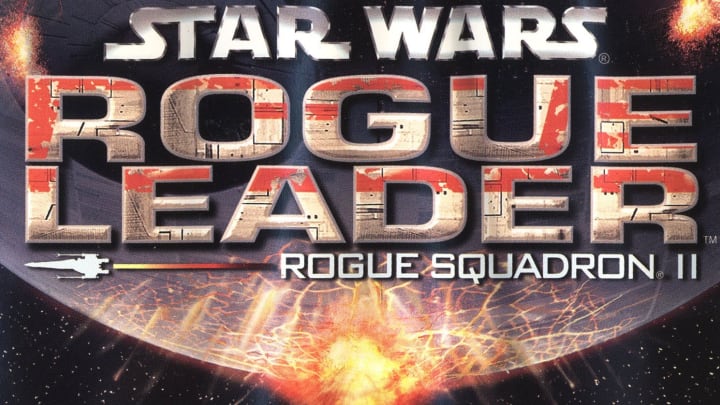 As one of GameCubes best selling games ever, Star Wars: Rogue Squadron II: Rogue Leaderis the second game in the Rogue Squadron high flying adventure. Featuring battles from the films, and multiple others, you have all the control that a pilot could wish for. As you fly by planets and ships, you have the ability to use your blasters to destroy all enemies that cross your path. So if you would like to fly over and participate in the Battle of Hoth and the Battle of Endor, then you should go pick up one of the best Star Wars video games out there for flying.
Star Wars Battlefront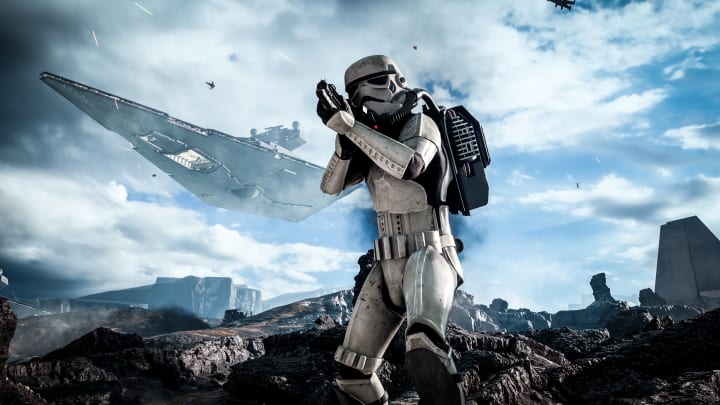 Although the fans of Star Wars were upset with the missions available for gameplay in Star Wars: Battlefront, this is mainly due to the hype that was led up to the game's release. While the franchise's games in the past have been based around the story of the films, this game focused on the multiplayer world in which gamers have become attracted to. This was the second shot that LucasArts took at Battlefront, as they released a previous version in 2004. This game is by far the most realistic Star Wars themed video game that has been released with its high-quality graphics. Do not knock this game until you try it because while it gets hate from hardcore gamers, it has plenty of online fun. With new updates coming out as the new movies do, this is one of the best online Star Wars video games out there.
Star Wars: Knights of the Old Republic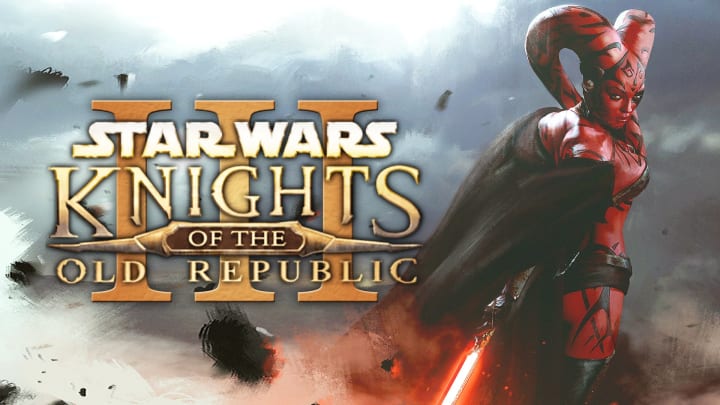 You can ask practically anyone who has lived through the lifespan of Star Wars based video games, and almost all would agree the Star Wars: Knight of the Old Republic, or more famously referred to as KOTOR, is THE GREATEST STAR WARS GAME OF ALL TIME. This universe is in a completely different era of that the films are in. We take a look at the very beginning, thousands of years before the films when there were thousands of Jedi Knights. You discover many unanswered questions about the Sith and other smaller storyline issues. You could play this game over and over, making different decisions that will completely change your experience of the game. The plot twist towards the end of the game is what truly blows its player's minds away, deeming this as the best Star Wars video game ever.