HAWKING EVAPORATION MEANS EVERYTHING WILL EVENTUALLY DISSIPATE
A new study has found that Hawking evaporation can take place beyond the range of a black hole's event horizon. Find out why this means that everything in the universe will eventually evaporate.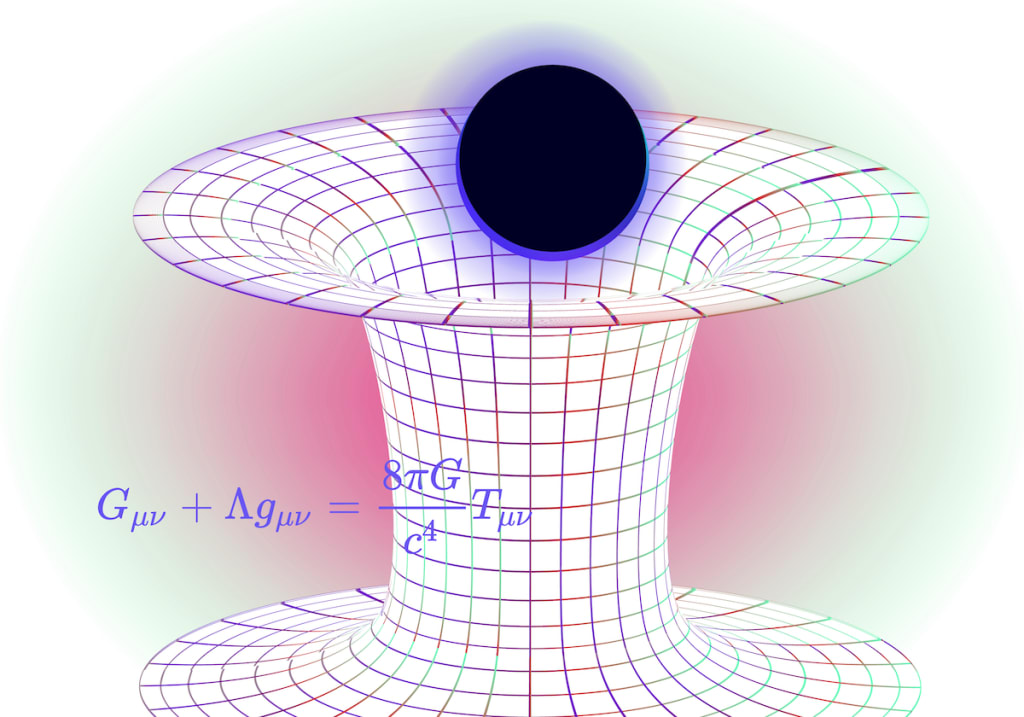 My first exposure to Stephen Hawking's ideas came from an audiobook I happened upon when I was spending a lot of time in my car doing business travel. It was an audio version of his essay Black Holes and Baby Universes.
I listened to the essay during my long commutes. From it, I learned about Hawking's influential discoveries concerning black holes and especially Hawking radiation.
It was a thought-provoking essay, and I let it loop over and over to make sure I caught everything and understood it correctly. I appreciated not only the science but Hawking's brutal honesty about his ordeal with ALS and his skill at connecting this abstract topic to our place within the universe.
HAWKING CHALLENGED CONVENTIONAL WISDOM ON BLACK HOLES
Based on classical physics, the conventional wisdom was that nothing, not even light, could ever escape a black hole's gravity once it was inside a boundary called the "event horizon." Hawking challenged this idea by applying the principles of quantum mechanics and general relativity.
Using these more advanced models, Hawking showed that black holes weren't entirely black. They actually emit certain kinds of particles and radiation at or near their event horizons.
Astrophysicists call this concept Hawking radiation, or black hole evaporation. It's sometimes called "Hawking evaporation" because it implies that the particle emissions from Hawking radiation cause black holes to eventually fade away.
HAWKING RADIATION CAUSES BLACK HOLES TO FADE AWAY
Dr. Michael Florian Wondrak is a postdoctoral researcher in astrophysics at Radboud University in Nijmegen, the Netherlands. He's been studying black holes for the past seven years.
This week, the journal Physical Review Letters published a study of which Dr. Wondrak is the lead author. The team's research found that Stephen Hawking was right about black holes, but that there's also more to the story.
The researchers behind this new study applied methods from physics, astronomy and mathematics. They found that the new particles comprising Hawking radiation can form far beyond event horizons.
"THERE IS ALSO A NEW FORM OF RADIATION"
"We demonstrate that, in addition to the well-known Hawking radiation, there is also a new form of radiation," Dr. Florian explained. The discovery of this new form of radiation has fascinating implications.
For one thing, the study suggests that gravity plays a much more important role in creating radiation than previously thought. As Einstein proved in 1915, the presence of matter curves the fabric of spacetime, causing gravity.
The existence of this newly-discovered type of radiation means Hawking evaporation is caused, not only by the event horizon, but also by matter's curvature of spacetime. Gravitational fields have tidal forces, and these forces can separate particles in the same way as event horizons.
EVERY OBJECT EMITS THIS NEW RADIATION TYPE
That means there's no need for an event horizon to cause Hawking evaporation. Instead, every large object emits this new radiation type.
This implies that the remnants of dead stars, brown dwarfs and white dwarfs will also evaporate in much the same way as black holes. Since all matter ends up absorbed by these supermassive astronomical objects, the team's discovery implies that everything in the universe will eventually evaporate.
I find it mind-boggling to consider that Hawking evaporation now seems to be a universal natural phenomenon, like gravity or the conservation of energy. It implies that quantum mechanics, relativity and thermodynamics are all interrelated.
MAY TURN OUT TO BE A UNIFYING CONCEPT
Hawking evaporation may turn out to be a unifying concept that bridges the gap between quantum mechanics and astrophysics. It seems to point toward a more coherent understanding of physical phenomena across enormously different scales throughout the universe.
This new understanding of Hawking evaporation may also mean that astrophysicists have to rethink the lifecycle of stars. Our current understanding of a star's lifecycle from a protostar through its main sequence to its conclusion as a white dwarf, neutron star or black hole may have to change.
AND ANOTHER THING…
Beginning with the Big Bang, out universe seems to be both interconnected and evolving. The concept that all matter is subject to Hawking evaporation confirms this impression by showing there are fundamental processes and principles that apply everywhere, regardless of context.
Humanity needs a new story grounded in science that explains the world around us and our place within it. This new understanding of Hawking evaporation as a universal, cosmic principle reminds us of the unity and coherence of the cosmic narrative.
The researchers conclude their paper by writing, "For approaching these questions, the entropy of the central object and thermal nature of the emission are topics of further investigation."
We always have more to learn if we dare to know.
Learn more:
Eventually everything will evaporate, not only black holes
Gravitation Pair Production and Black Hole Evaporation
Massive Early Galaxies Discovery Could Be 'Universe Breaker'
Brightest Gamma-Ray Outburst Unveils Cosmic Mysteries
Quasar Origins Explained by Studying Distant Galaxies
About the Creator
I'm a freelance writer and commercial blogger, offering stories for those who find meaning in stories about our Universe, Nature and Humanity. We always have more to learn if we Dare to Know.
Reader insights
Be the first to share your insights about this piece.
Add your insights