From the 4th Book, "The Far, Far West," The Prologue, "Descent Into Darkness"
Batresh arrives at 1997 San Francisco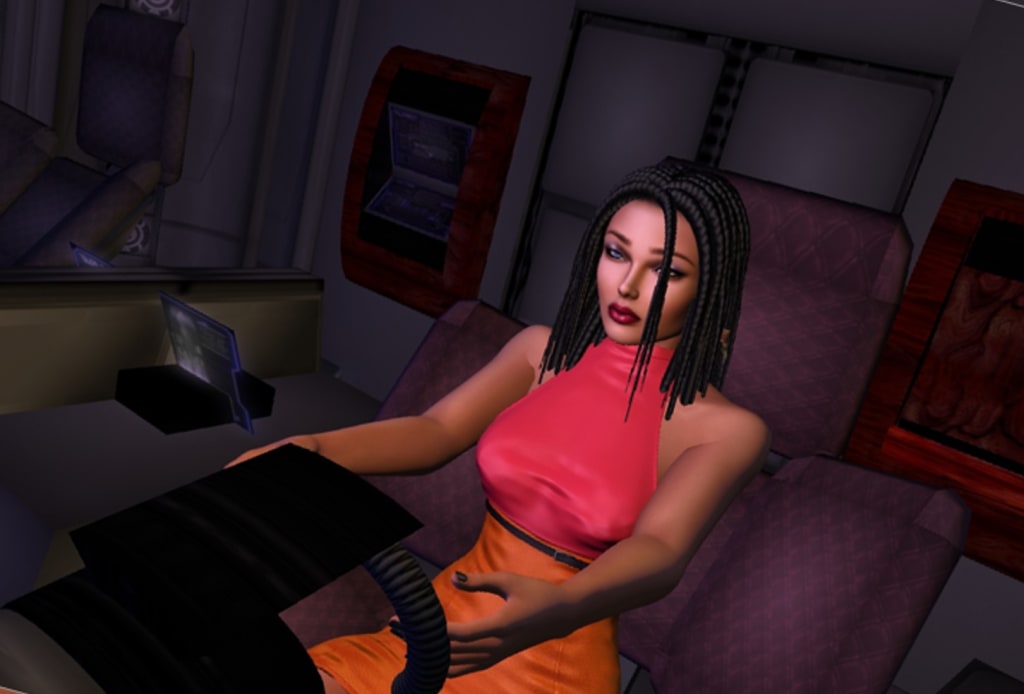 It was the land of the dead, the underworld, the abyss; the land beyond the edge of the world, where the sun never rose, where light was choked out.
It was the Land of Darkness.
Closing her eyes, she could hear priests, low pitched chanting, casting spells to ward off evil. She smelled incense sizzling in thuribles as holy men prayed for her safety in the Underworld.
Her ship descended in darkness. Cities and towns around the bay, lit up the night, reflecting off the windows of her vessel. She hovered towards an abandoned garage in Oakland.
At ancient Sekhem, she lived and worked with humans who feared the West.
"It is not the land of the dead," she told herself, shaking her head. She tried to laugh at childhood fear. But, she was apprehensive. Her fear constructed monsters who would shred her Ka, devour her flesh, and bring a second death to those already dead.
She opened her eyes, looking at the control panel. A hieroglyphic shape resembled a sitting priest in profile, a hieroglyph derived from Osiris, the King, the Priest, the ruler of the Underworld. Just as this control activated protective shielding around her ship, it was Osiris who would protect her from evil in this forsaken land.
She closed her eyes again, whispering a prayer, asking Osiris and Anubis to guide her, to help her survive unseen dangers. This was the furthest West one could travel before crossing into the East, the border between light and dark, between life and death.
She lingered at home too long this time. For five years between missions, she served as Matriarch. Tayamni from future eras came and went. Elders met with her. Others came to settle disagreements, seek approval, or receive orders. Amun stayed with her two years, departing to help human engineers terraform the Moon. During Namazu's respite from war, Sippar suffered a destructive attack.
Leaving the ancient world hours ago, Batresh would arrive at 1998 in a few minutes, bringing ancient superstitions and human fears with her. She would need time to adjust. She arrived in this future, to this culture, so advanced in some ways, so primitive in others. She would stay until 2011. She learned that since her last mission, the Soviet Union fell, Hong Kong reverted to the Chinese, and India obtained nuclear weapons.
Like her previous three missions, she was reluctant to go. She didn't want to come. She missed her home on the Nile. She was not eager to confront 21st century human greed, thirst for power, attitudes towards minorities.
After this mission, she and Amun would live at rebuilt Sippar for a time. Namazu was already there serving as Supreme Commander of the Kataru Alliance.
Originally posted on Scriggler
Excerpt from the 4th book of the series, "The Far, Far West," available on Inkitt