Exclusive Interview With Edward Dodds: From 'Stargate' To 'Star Wars'
Two Franchises That Are Quite Alike In Many Ways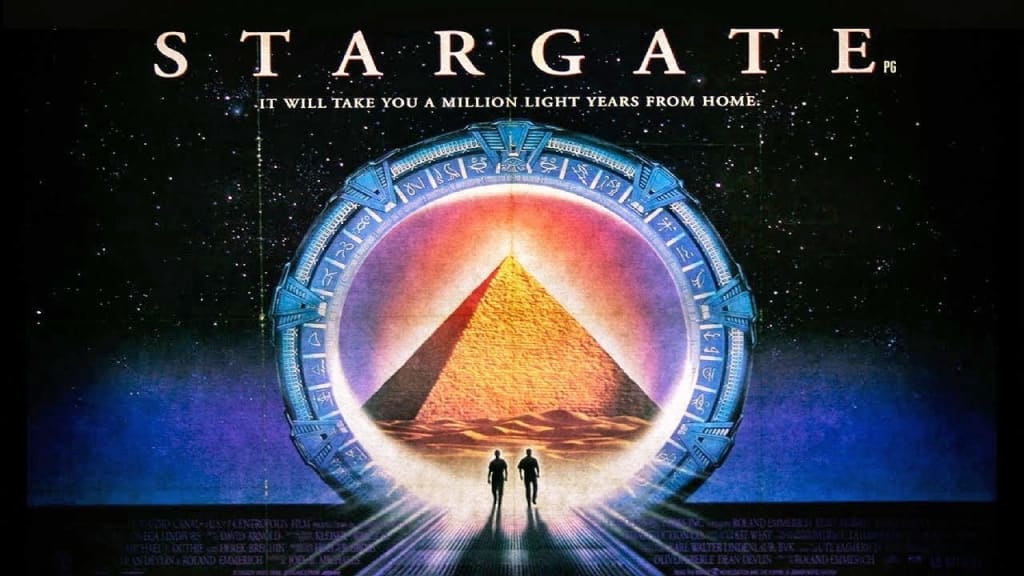 Edward Dodds is the editor and contributor to Star Wars: Supernatural Encounters by Joe Bongiorno and contributor to Unauthorized Offworld Activation: Exploring the Stargate Franchise, edited by Rich Handley and Joseph Dilworth Jr. While Edward Dodds might not be a household name for most Stargate or Star Wars fans, his contributions to the more obscure parts of both franchises is noteworthy. I recently interviewed Dodds about his love of science fiction, more specifically two franchises that are similar in many respects, but quite different in others: Stargate and Star Wars. His immense knowledge of these two franchises is impressive, and it had been a joy to pick his brain.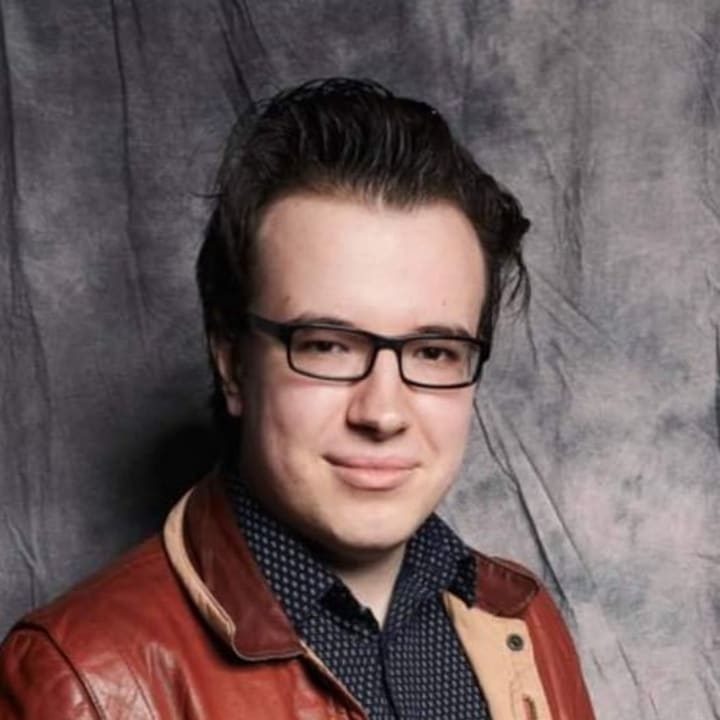 Storytelling is where it all begins for these two franchises. As we have learned from ancient Greek storytellers, without a compelling story, the rest is an empty shell lacking any substance. While Stargate and Star Wars build upon themes of mythology, history, and governments, this is where their similarities end. As many fans know, Star Wars has strong connections to movies and serials that George Lucas grew up watching. On the other hand, Stargate has closer ties to real-world earthly science. For example, Stargate refers to a wormhole in space, an Einstein–Rosen bridge portal device that allows practical, rapid travel between two distant locations. It sounds a lot like another science fiction heavy, Star Trek. In fact, one could argue that Stargate is an amalgamation of Star Wars and Star Trek and is overshadowed by both.
RELATED: 'Obi-Wan Kenobi' Series Composer Breaks Down Her Cherished Gift From John Williams
Stargate
The world of Stargate is ripe for exploration, not only in the form of new storytelling on television but from fans who have been examining the shows, characters, and mythology now for more than 25 years. A collection of essays on the Stargate franchise, Unauthorized Offworld Activation: Exploring the Stargate Franchise, was released this past week on May 16. This new essay anthology by Sequat delved into one of Dodds' favorite sci-fi franchises with a flair for literary analysis. The book takes a thoughtful and scholarly look at themes explored in Stargate's long history of storytelling, from the eponymous feature film to Stargate SG-1, Stargate: Atlantis, Stargate: Universe, the 2018 web series Stargate: Origins, and even the 2002 animated series Stargate: Infinity. The book's release also marks the 25th anniversary of Stargate SG-1.
When I mentioned the idea that Stargate was overshadowed by Star Wars and Star Trek. Dodds agreed:
"It did, I think a lot of Stargate fans refer to Stargate as the forgotten Star. Geek culture, if not popular culture in general, remembers Star Wars, Star Trek, and Battlestar Galactica, but not Stargate."
He went on to say that despite that, Stargate drew in decent numbers during its run.
Dodds also revealed where his love for this lesser-known franchise came about:
"I was interested in finding my next sci-fi love after Star Wars. I think I read about Stargate on TVTropes, and it sounded like Star Wars as a TV show with ancient aliens and ancient Egyptian gods as aliens, and I thought this sounds like it's right up my alley. I absolutely adored it. I loved the content and the characters. I thought it was quite similar to Star Wars thematically and conceptually in many ways. There are a lot of scenes in Stargate that are homages to Star Wars. Anubis, himself, is generally believed to be inspired by Palpatine or the Sith."
As with any fan, Dodd attempted to get his friends and family to watch Stargate with varied success. For example, Dodds' co-contributor Joe Bongiorno was not a fan of SG-1 but loved Atlantis. And like Star Wars fans, not every Stargate series holds the same esteem. Generally, SG-1 is very well-liked, while the animated series, Infinity isn't considered part of the canon by many. His love for Stargate bled into his writing of Star Wars fan-fiction, leading to his loving both franchises equally.
Getting to the heart of the interview, Dodds explained how he became involved with Unauthorized Offworld Activation: Exploring the Stargate Franchise:
"I was involved in it from the beginning. I was invited to pitch ideas to Sequart by Rich Handley, who is a prolific Star Wars writer who's written short stories, comics, and articles, mostly in the 1990s and in the 2000s. So yeah, it's fairly straightforward. Rich invited me to pitch Sequart, and they accepted my pitch, and it went from there."
According to Dodds, Sequart focuses on non-fiction literary analysis of genres like horror, sci-fi, fantasy, and certain franchises like Star Wars, Battlestar Galactica, and now, Stargate.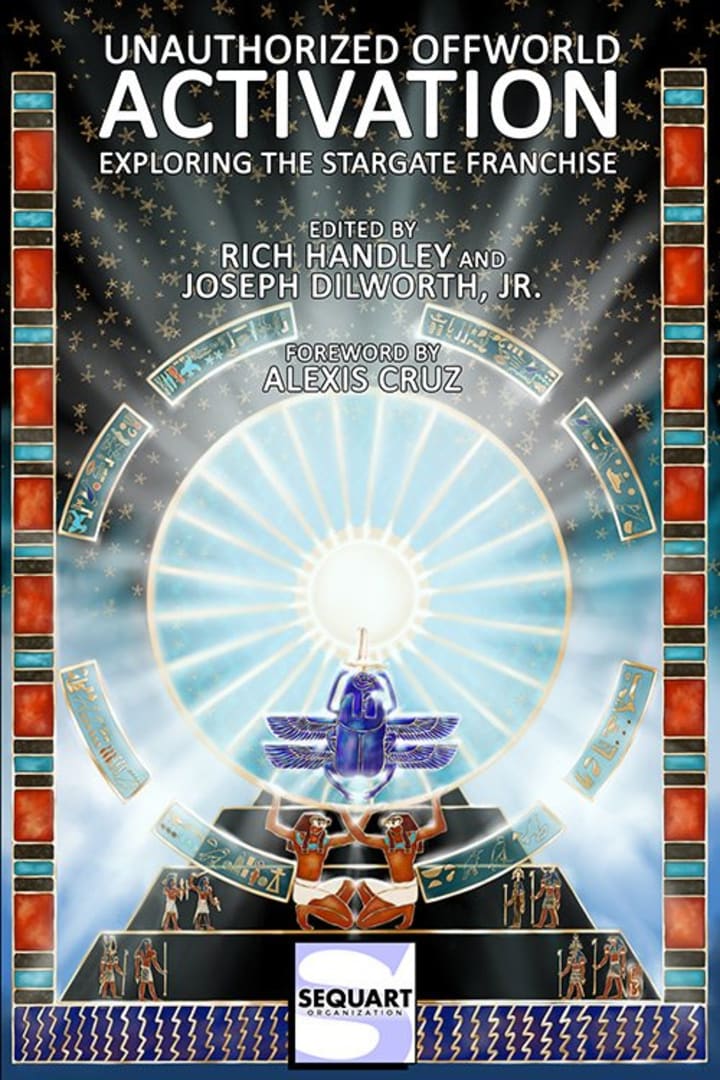 Unauthorized Offworld Activation consists of several essays. When asked about his particular essay, Dodds described the task before him:
"Each contributor wrote one essay. Mine was called 'Ancient Astronauts and Project Stargate: The Mythology Behind The Franchise.' What I wanted to do with my essay was to focus on the mythology, pseudo-science, science, and folklore that underpinned and inspired the worldbuilding of the Stargate franchise."
He further elaborated on the writing process:
"I was mainly focusing on my own essay. With the number of contributors like this, we worked with our own deadlines." But that doesn't mean they didn't connect. "There is some cross-linking of essays, but largely speaking, we were writing independently for our own approved pitches."
In his essay, Dodds deftly weaved several examples of how each element lent its qualities to create Stargate. He further elaborated on which elements he focused on:
"One was the ancient Egyptian mythology obviously because it's the central premise of the Stargate franchise. Ancient Norse mythology because that underpinned the Asgard who are the stereotypical grey aliens, and lastly UFO phenomena that began in the 1940s."
Dodds also clarified that this new collection of essays has no connections to the previous Stargate essay anthology, Stepping Through the Stargate. However, after talking to such a passionate fan of the Stargate franchise, it convinced me that it's well worth checking out. It is abundantly clear how deep his knowledge of Stargate goes.
Star Wars
Cult Encounters: The Last Days of Arhul Hextrophon and Supernatural Encounters: The Trial and Transformation of Arhul Hextrophon are part of a duology of online science fantasy novellas set in the Star Wars Legends continuity written by Joseph Bongiorno. While Cult Encounters is a short story, its companion piece Supernatural Encounters is a 600-page behemoth. Both works are currently available on The Star Wars Expanded Universe Timeline.
Cult Encounters and Supernatural Encounter chronicle the adventures of New Republic historian Arhul "Hex" Hextrophon, who, with his trusty droid Q9-X7 by his side, travels the galaxy to decode haunting connections he has discovered among the galaxy's ancient societies. The journey takes him to the darkest depths of space and into encounters with its most ancient and nightmarish inhabitants. One special treat is a series of H. P. Lovecraft-inspired short comics by Alan Moore, written exclusively for the UK market.
Supernatural Encounters, an "underground cult classic," as Dodds put it, was commissioned for the Star Wars Hyperspace Exclusive Content Club on StarWars.com around 2006. Dodds described the somewhat long and winding road of how Cult Encounters and Supernatural Encounters came to be:
"[they appeared] alongside other short stories like Aliens in the Empire and articles by Rich Handley and Abel Peña, and other novels like Abel Peña's SkyeWalkers: A Clone Wars Story and his short story 'Lone Wolf: A Tale of Obi-Wan and Luke.' When Hyperspace was canceled, the longer works that were slated for Hyperspace which was the short story Cult Encounters by Rich Handley and Joe Borgiono which were then repurposed from an earlier abandoned project for the Star Wars Gamer magazine. And Rich and Joe wrote The University of Sanbra Guide to Intelligent Life: The Marvel Series, focusing on the aliens in the old Marvel comics in one of the Gamer issues. Cult Encounters was going to be the follow-up to that, but it ended up being repurposed as an online work for the Hyperspace, and then you had Abel's short stories. All of these stories were in the editing phase when Hyperspace went under, and so they were sort of left in this weird limbo. The authors in question continued to work on their respective works in the interim."
Dodds continued to say that as each author edited their works, they would update them to align with the canon.
"The authors would cross-reference lore from the unreleased works in other EU projects that were ongoing. So, for instance, Typhojem, the Sith God invented by Joe Bongiorno for Supernatural Encounters at the suggestion of Abel Pena, who also contributed to Supernatural Encounters, particularly to the Sith chapters. Abel's suggestion was to add Typhojem to The Book of Sith, which was published by Becker & mayer in 2012. The elements from Supernatural Encounters were sprinkled through The Book of Sith in true Dan Wallace (the author of The Book of Sith) style, he's very much the continuity hound."
The small circle of Expanded Universe (EU) authors was an intimate one.
Dodd's primary work on Supernatural Encounters was on the Sith chapters, working alongside Joe Bongiorno and Abel G. Peña on providing a complete compendium of Sith history (in the Legends continuity), exploring the True Sith of Knights of the Old Republic II fame, and reconciling contradictions and impossibly ancient anomalies in Sith history that painted a sinister picture of a vast, pre-Republic Sith Empire forgotten by history. Dodds also invented a new ancient Sith Lord, or rather, repurposed a highly obscure character from an old French RPG article from 1998, Darth Dreadwar/Ku'ar Danar. This mysterious figure was the secret mastermind of the Hundred-Year Darkness that birthed the Sith Order.
Below is a sneak peek at artwork by the phenomenal Chris Cold for Supernatural Encounters: The Trial and Transformation of Arhul Hextrophon, depicting Darth Dreadwar, Dark Lord of the Sith.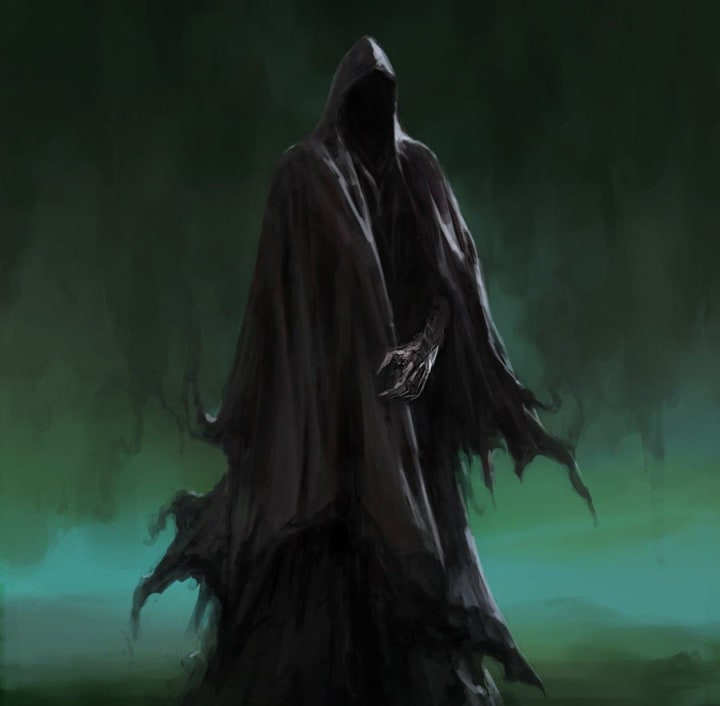 During our discussion about Legends and canon material, Dodds wanted to make it known that he enjoys both eras and does not prefer one over the other; he loves it all. That's one of several things Dodds and I have in common. Dodds claimed that The Rise of Skywalker is his favorite Star Wars movie, he is also a fan of The Mandalorian and Rebels, but he also loves Star Wars: The Old Republic. An overall well-rounded equal-opportunity Star Wars fan in my book.
During our conversation, I learned a new fact about our New Republic historian Arhul Hextrophon, who I thought was based on Ralph McQuarrie's concept art. But in fact, he is an extra in the medal ceremony scene in A New Hope, played by Nick Joseph. So, after four decades, I'm still learning new things about a movie I've watched hundreds of times.
While Edward Dodds might not be a household name for Stargate and Star Wars fans, he has accomplished more than I thought possible at the ripe old age of 27. He has worked with Lucasfilm on expanding the Star Wars Expanded Universe and gave Stargate fans something to consider with his scholarly essay on the science and folklore of Stargate. As a massive Star Wars fan, I eat up any references to real-world mythology or connections to Star Wars. So I can imagine what Unauthorized Offworld Activation might be for fans of Stargate. As with many writers who became Star Wars fans at an early age, it is the story that drew us in and made us want to write our own stories.
READ NEXT: 'Grammar Rodeo' Confirmed To Take Place In This Era Of 'Star Wars'
Written By Eric Onkenhout
Source(s): Gateworld, Sequart, Wookieepedia, TVTropes, The Star Wars Expanded Universe Timeline [1], [2], TheForce.net, Reddit
Syndicated From Culture Slate