'Dune' Casting Update
Just when you think the casting for 'Dune' can't get any better, Denis Villeneuve says 'hold my beer' and casts Aquaman and Thanos.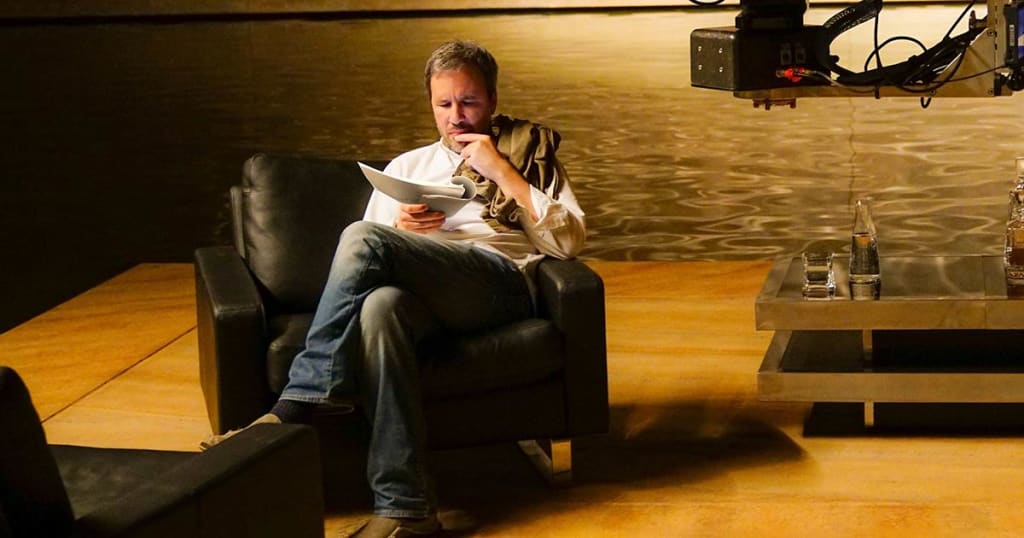 My anticipation level for this movie (or will it be franchise now?) was high enough when Villeneuve was announced as director coming off the back of modern sci-fi classics in Arrival and Blade Runner 2049, and if we look back further, Villeneuve has not made a bad movie yet with Sicario and Prisoners also on his filmography.
I wrote about the previous iterations of Dune here.
I covered the previous iterations on screen of Dune and looked at the initial casting which was well received by the internet (always a plus!), and more importantly fans of the book.
Villeneuve must be making something extremely special as every major actor in Hollywood is queuing up to get involved, with most of the lead roles already taken the names getting confirmed for the supporting roles (and expanded roles in the inevitable sequels) as also major players.
Josh Brolin as Gurney Halleck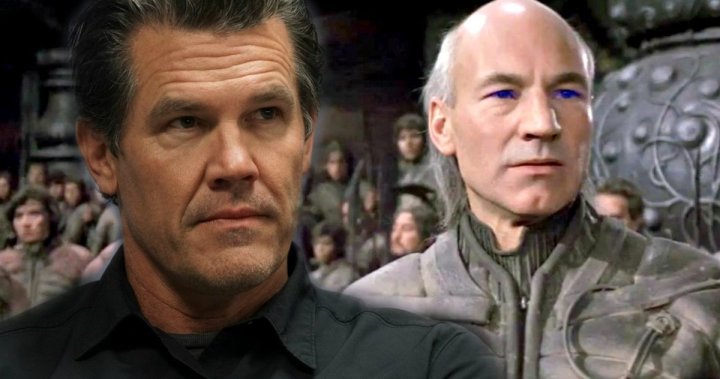 Let's start with the big news Thanos himself (or Cable if you prefer) has signed on to play Gurney Halleck the Warmaster and mentor to young Paul Atreides. Throughout Dune many references are made to Halleck's fondness for playing his Baliset so we may get to see a musical side of Brolin here. Grizzled mentor role is clearly in Brolin's wheelhouse and he is at the point in his career where he can literally choose whatever role he wants.
Since his debut as Brand back in the 80s classic The Goonies, Brolin has forged a strong career for himself. He mainly did TV roles in the 80s and early 90s in shows such as The Young Riders, Mister Sterling, and guest roles in shows such as The Outer Limits. He then began to move back into cinema with roles in Mimic, Hollow Man, and Best Laid Plans.
It was his role as in the Coen Brothers' multiple Oscar-winning No Country for Old Men that began to get Brolin the prestige projects every actor wants. From there he was in Ridley Scott's American Gangster, In the Valley of Elah, and even played George W. Bush in Oliver Stones W.
There was the odd misstep along with way with the woeful Jonah Hex, the much maligned Gangster Squad, the little cared for Men in Black 3 and the puzzling American remake of Oldboy. Since then though, Brolin has cut a swathe with some brilliant roles in films such as Sicario, Milk, Inherent Vice, and Hail Caesar!
Brolin hit pay dirt at the box office playing big bad Thanos in Marvel's Infinity War, which was a risk taking a 10-year cinematic universe and then introducing a CGI bad guy that was anchored by a great layered performance. Then just because he did wipe out half the universe and can do what he wants Brolin signed on as Cable on Deadpool 2, again enriching a role and having brilliant banter with Ryan Reynolds that served the source material well.
Zendaya as Chani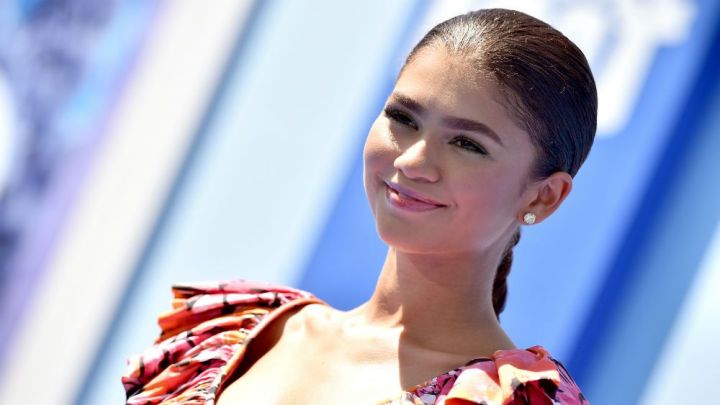 Another Marvel universe (by way of Sony at least) interloper is Zendaya playing the role of the Fremen girl who captures the heart of Paul Atreides and becomes increasingly more significant as the story continues.
She has a very different background to the rest of the cast, being a Disney Channel TV and pop star for most of early career, yet she made her big screen debut playing MJ (Michelle Jones, not Mary Jane) in the rebooted Spiderman: Homecoming. Although her character was not massively featured in the first film, she made an impression with her few scenes and the storyline with her father The Vulture (played by Michael Keaton) has set up some nice potential clashes with Peter Parker in the upcoming sequels.
Javier Bardem as Stilgar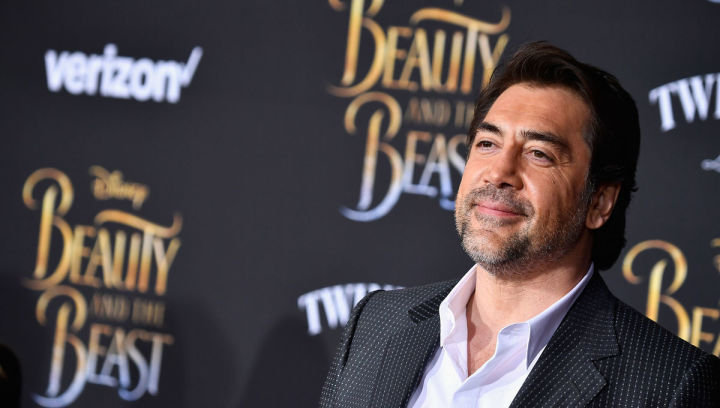 When you have taken all your actors from the Marvel and DC universes, what else is missing? Yeah, let's get a Bond villain and best actor Oscar winner Javier Bardem as Stilgar, leader of the Fremen tribe Sietch Tabr. Again it shows the scope of casting that again we have an Oscar winner in one of the films smaller roles.
Bardem was born into the movie business with his mother a famous actress in Spain at the time, as well as his maternal grandparents both being actors as well. He worked in Spanish TV throughout his youth but his cinematic breakthrough came working with the legendary Pedro Almodovar in 1997's Live Flesh.
From there, he took roles in more arthouse fair that had dalliances with Hollywood such as The Dancer Upstairs and Goyas Ghosts, though he still kept mainly to Spanish language roles.
It was his Oscar-winning role as Anton Chigurh in the Coen Brothers' No Country for Old Men (also featuring cast mate Brolin) that firmly established Bardem in Hollywood. From there he was a Bond villain in Skyfall, jumped to the swashbuckling villain in the titular Pirates of the Caribbean: Salzar's Revenge and worked with Woody Allen in Vicky Christina Barcelona.
Despite his busier schedule, Bardem has still found time for even more work playing Pablo Escobar in 2017's Escobar, he has an Amazon show about the famous explorer Cortes coming soon as well as being announced as Frankenstein's Monster in the upcoming Bride of Frankenstein.
Oscar Issac as Duke Leo Atreides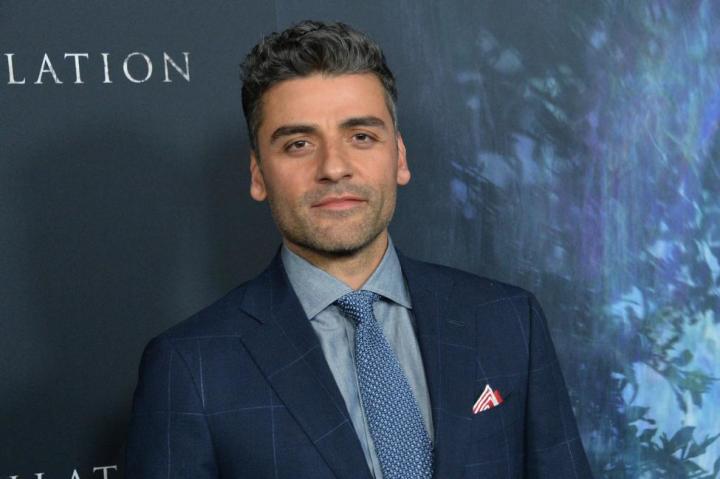 We have Marvel, DC, and Bond...what franchise are we missing? Yes, Star Wars! Poe Dameron himself Oscar Issac is playing the distant Duke Leo Atreides whose family have to venture to the perilous Arrakis.
Issac started out as a pool boy in little seen IIItown from 1996, not the most auspicious of debuts, he graduated slowly to larger roles in bigger budget but still poorly received films like Zach Snyder's Suckerpunch & Ridley Scott's terrible Robin Hood in 2010.
Luck was around the corner and he was cast as Carey Mulligan's loser husband Standard in Nicholas Winding Refn's acclaimed Drive, his charismatic performance brought him to prominence and he began to get larger roles in better films. He was the titular Llewyn Davis in the Coen Brothers' Inside Llewyn Davis and played Nathan in the Oscar-nominated Ex Machine.
He had his own starring HBO miniseries playing the mayor of Yonkers Nick Wasicsko in Show Me a Hero though there was a rare misstep with his buried under makeup showing as Apocalypse in the truly terrible X-men Apocalypse.
Fortunately, Issac had also been cast by JJ Abrams' in The Force Awakens as charismatic fighter pilot Poe Dameron, who we began the movie with evoking memories of Harrison Ford's performance as a young Han Solo before disappearing for half the film. Rian Johnson's messy The Last Jedi more or less grounded Issac's character in one location for most of the film and severely damaged all the great work set up by Abrams in the previous chapter.
Issac continues to be busy working with Alec Garland again in the straight to Netflix masterpiece Annihilation, JC Chandors upcoming Triple Frontier with Ben Affleck and, of course, the final chapter in the new Star Wars trilogy.
Jason Momoa as Duncan Idaho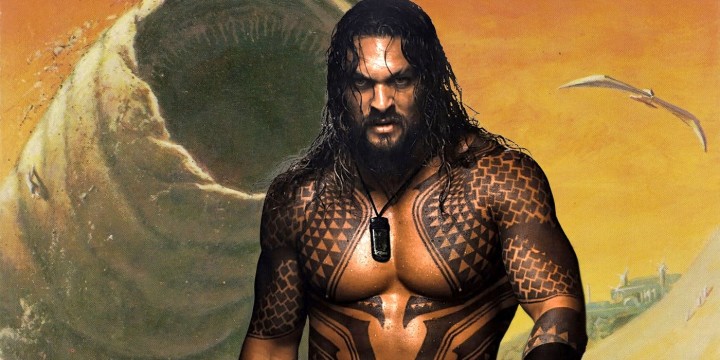 And Aquaman! I mean it just shows you how amazing Villeneuve's vision for this adaptation must be, that the star of a billion-dollar movie wants to join the cast in a smaller role. Idaho portrays a similar role to that of Brolin's Gurney Halleck and indeed there should be some good sparing scenes between Aquaman and Thanos.
Momoa has (and is still largely) been typecast his whole career, a native Hawaiian he got his start on the small screen in the classic piece of trash Baywatch. He played a similar role in the short-lived soapy North Shore and even had a proto run for Aquaman with a guest stint on Stargate Atlantis.
It was finally his role as Khal Drogo in HBO's Game of Thrones that brought Momoa to a larger audience and better projects. On the back of GOT, he played Conan the Barbarian in a muted reboot that did little business at the box office despite a spirited performance by Momoa.
The initial reaction to his Arthur 'Aquaman' Curry in Dawn of Justice was again not well received, the character was poorly written and portrayed nothing like the comic book character. Every line of dialogue was a tough guy cliche and the internet referred to him as Aqua Dude and it did not bode well for his future solo outing.
Thankfully, DC has a habit, for better or worse, of letting the directors take more of a lead than Marvel does and James Wan was able to craft a surprisingly entertaining blockbuster in Aquaman. Momoa was given more character development and his boneheaded cool and charisma took Aquaman to number one at the box office and over $1 billion worldwide so far.
There are still a few key roles to be cast such as Princess Irulan who is destined to be Paul's bride and who will clash with his first love Chani as Irulan become a major player in later novels. Another key role will be that of Alia Atreides Paul's younger sister who is born with unique powers after being exposed to the 'spice' in utero.
The last key role to fill is that of Feyd-Rautha, the nephew Baron Harkonnen plans to rule over Arrakis once he disposes of his other nephew and Feyd's older brother, Glossu Rabban. Famously played by Sting in the Lynch version, I'm sure the casting directors have someone perfect in mind for the new version of Feyd what with their amazing cast list so far.
dune