'Doctor Who'—"Red Planets" Review
Big Finish Production's August 2018 monthly range release is an intriguing tale for Sylvester McCoy's Doctor.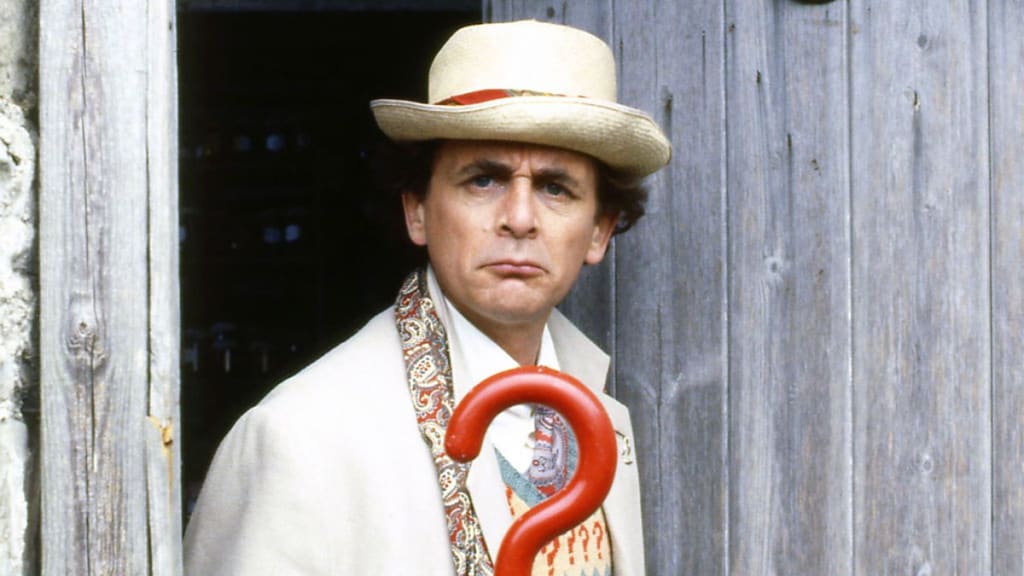 It has seemed for a while now, at least to this listener of Big Finish's Doctor Who audio dramas, that the main (or monthly if you prefer) range has been neglected to wither. So much of what has been expecting in recent years has been in other ranges while the one that started things nearly two decades ago feels almost like an afterthought at times. Occasionally, however, there's still something interesting to come out of the range. "Red Planets," the August 2018 release, is just such an example.
That is in part due to its intriguing premise. Una McCormack's script has three separate strands, two of which feature the Doctor and companions. One finds Sylvester McCoy's Doctor and Bonnie Langford's Mel in 2017 London, one that has been under Soviet occupation for 30 years as part of the Republic of Mokoshia. Meanwhile, in 1961 East Berlin, Sophie Aldred's Ace is trying to help wounded British spy Tom Elliot in that divided city at the heart of the Cold War. Last but not least, back in 2017 there is a Mars mission underway which uncovers something no one was expecting to find. Three different strands, three seemingly different genres right?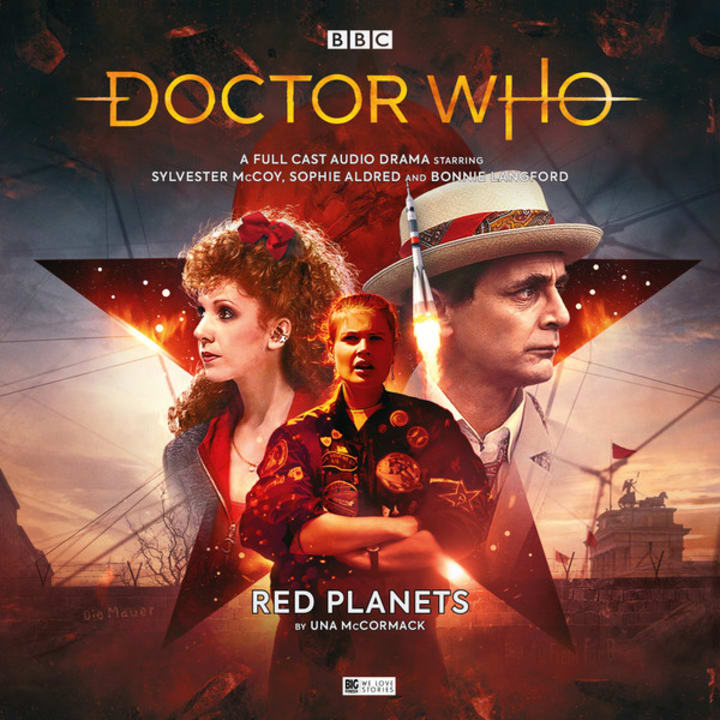 That's part of the thrill of the story. With the 2017 London strand, we get to see the Doctor dealing with authority figures such as Colonel Marsden (Elliot Levey) and Sokolov (Max Bollinger) who butt heads with him and each other while Mel survives on the streets, all of which allows McCormack to build up this world nicely. The 1961 Berlin thread is effectively a Cold War spy thriller, full of shadowy streets and desperate efforts to escape in the best tradition of the genre (and which the writer uses to make a couple of knowing references for fans of that genre). The Mars mission thread is one that seems oddly detached from the rest of the story for much of the story's length but which gives it enough science fiction to keep those fans intrigued. It does allow McCormack and director Jamie Anderson the chance to play with not only multiple storylines but allowing the listener to connect the dots alongside the characters rather neatly.
At least for the most part. The fourth and final episode, the one that brings the three strands together, feels oddly rushed and convoluted even after all the build-up to it almost as if the story just ran out of time suddenly. That and there is a sense at times throughout the story, especially around Mel, that there might be more going on somehow which could be building up to a larger arc. If that's the case, then foundations are being laid rather clumsily. Neither of those criticisms is meant to diminish the rest of the story or indeed the episode itself which ties things up nicely, but, perhaps because of the world building, it does feel oddly unsatisfying.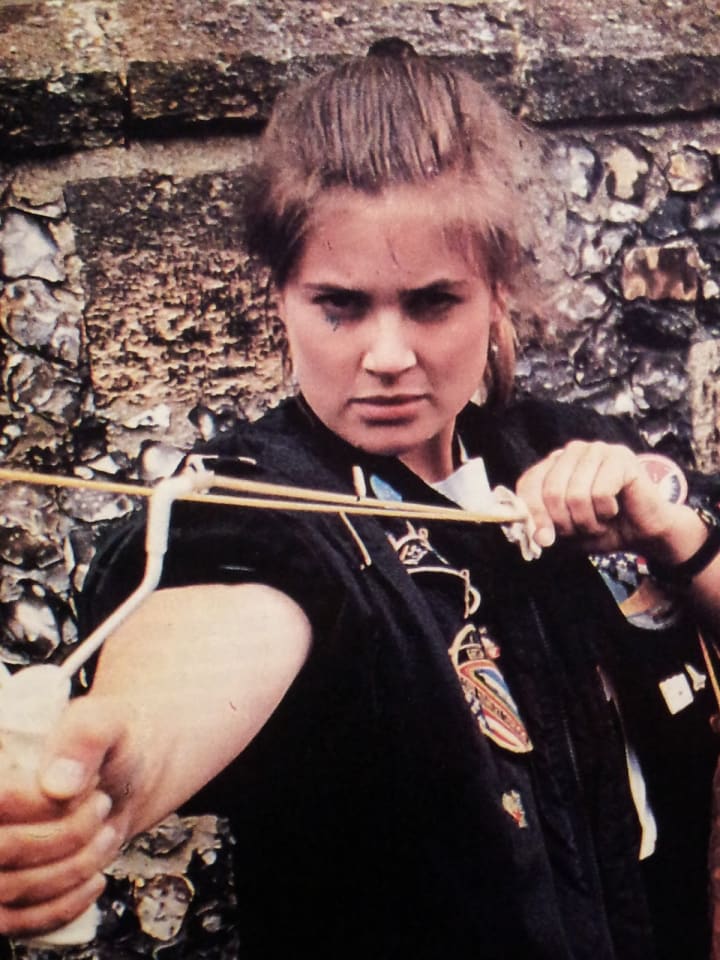 On the plus side, this TARDIS crew seems well served by McCormack's script. McCoy's Doctor isn't the master game player here and, yet, there is a definite sense of the alien to him especially in the finale as he realizes what must be done to fix history. Mel (a character who has said something of a renaissance across Big Finish's Who stories) shines as well as she tries to make sense of the world and conflicting memories of the past but also acts as the Doctor's conscience about changing history. Ace, all on her own in 1961 East Berlin, really gets to shine with Aldred bringing out the defiant but determined sides of her character. All three performers have something to bring to the microphone, and each of them makes the most of it.
Out of a range that seems fated to wither into obscurity, "Red Planets" stands out. It's an intriguing mix of alternate history, Cold War spy thriller, and science fiction which puts its lead characters to good use. If one is looking to dip into more recent offerings from the range, this one would be a perfect choice.

Matthew Kresal
Matthew Kresal was born and raised in North Alabama though he never developed a Southern accent. His essays have been featured in numerous books and his first piece of fiction was published in the anthology Blood, Sweat, And Fears in 2016.
See all posts by Matthew Kresal →