Denis Villeneuve's DUNE: a Lesson in Cinematic Justice
A film 2 years in the making, Denis Villeneuve's sci-fi epic has finally arrived, and it's taught, or at least reminded me, why I've come to love theaters after so long.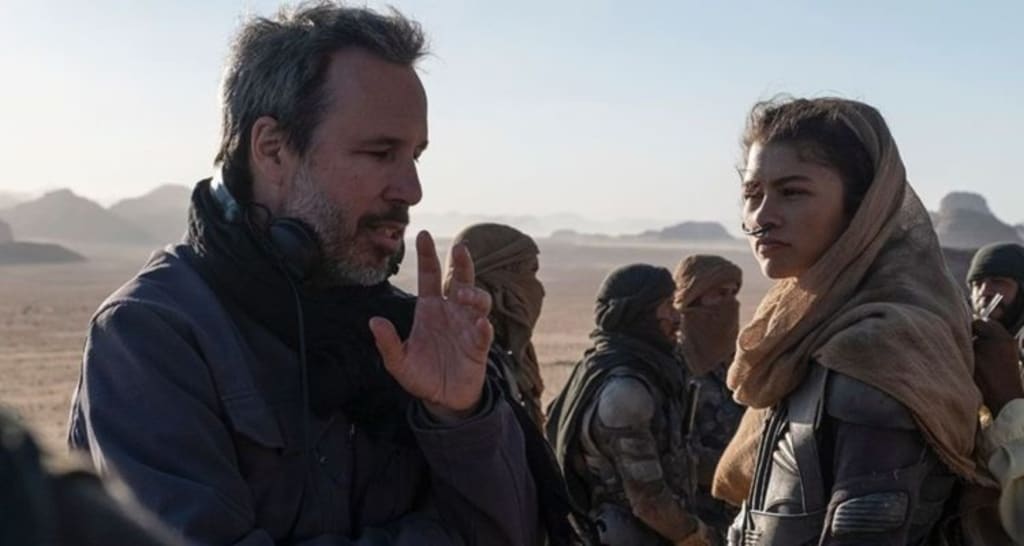 Director Denis Villeneuve directing Zendaya on set
I want to preface my soon-to-be rather dramatic tirade by saying that I've always been an avid fan of the cinematic experience. Growing up, I wasn't often taken to the movies so much as I was watching them on burned DVDs that my father made, as it was essentially the cheaper alternative to paying for the DVD or going to theaters, but the times that I was able to, I savored immensely. There was no other experience like sitting in a movie theater, watching a movie on a big screen, be it a blockbuster, an arthouse movie, or one of many Disney animated films, and leaving having felt as if you had experienced interdimensional travel, even if only for a couple of hours. In short, it felt like a truly one-of-a-kind experience.
I thought I was a pretty big fan of movie theaters...but then I met (or at least got to see) Denis Villeneuve.
Over the last couple of weeks, I was lucky enough to be able to attend the 59th New York Film Festival at Lincoln Center. It was my first time actually attending a film festival, but it was something I had always wanted to experience at least once, and hopefully get to experience in the years to come. I'm fortunate enough that it was able to happen, given the social rollercoaster over the past year and a half, and for something so fresh and new to me as a moviegoer, I was impressed.
After not being able to be in theaters for some time, it felt incredibly cathartic to be in one again (and a large one at that, being able to seat a thousand people), surrounded by people with the same enthusiasm for film as me. Though I didn't have too much company in my first year, I managed to find solace in the energy of complete strangers, delighted to relive the cinematic experience in such grand fashion, a tradition I couldn't possibly trade for anything. Unfortunately, I didn't get to see too much of the festival, but I'm glad to have seen a good handful of films that I thoroughly enjoyed, though none surprised me as Dune had on my final night.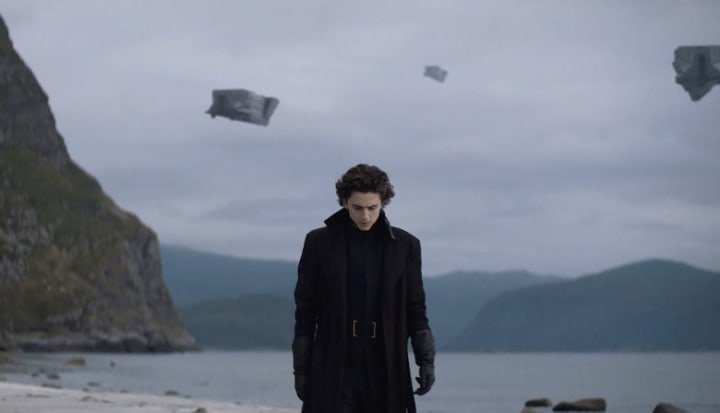 Going into Dune, I admittedly was a bit nervous. I had heard about the reviews and the buzz in Europe, but wasn't sure how I was going to feel about it. The book itself was a bit of a strange read for me, being incredibly dense and having terribly long exposition in the beginning that doesn't lend well to the overall pacing of the story. The movie itself had a lot going for it: a stacked cast, a very promising score in Hans Zimmer, and Denis Villeneuve himself. Of Villeneuve's work, I am most familiar with Blade Runner: 2049, of which I was the only person in my family to sit through all four hours of the runtime and enjoy. I believe that Villeneuve is a great director, very clearly driven by desire to tell stories in his most authentic way possible, and still I worried about how Dune would work. Directors in the past have tried, but never really struck a chord, and reading the book so far, I held my breath a bit.
Needless to say, my worries had subsided within the first hour.
Villeneuve's Dune was the theatrical wake-up call I felt was long overdue for me. Right out of the gate, Hans Zimmer wastes no time in igniting the film with his absolutely fantastic score, filled with an almost primal energy that feels perfect for the tone of the film. The melody of the entire film feels otherworldly, perfect for a setting that is unnatural to the human eye. But of all things, the score itself is loud, almost unabashed, proving a point with the story it tells through song.
The cinematography is quick to hook you, from the grand, pleasant landscape of Caladan, to the harsh, aggressive sands of Arrakis. Most shots are wide and especially captivating, imploring you to marvel at everything it has to offer: fleets of ships and helicopters that take off like hummingbirds, the large palace of House Atreides, even the small, yet detailed shelters of the Fremen. Dune's planets are almost always put on full display, as they very well should be for their scale.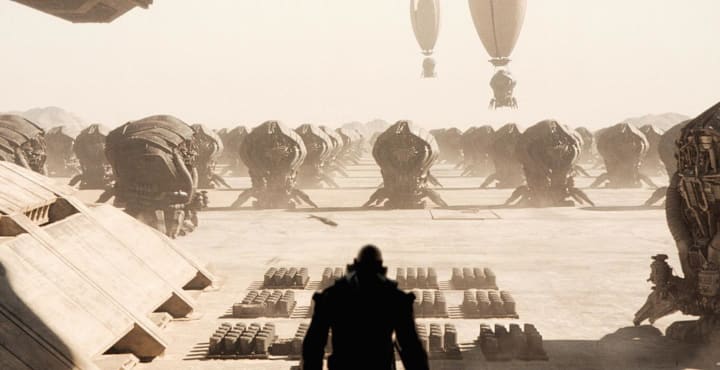 Of all things, the way Dune manages its pacing and how Villeneuve decides to adapt the books is quite compelling. Funnily enough, during the title card, the subtitle "Part One" is very quickly added to the end, signifying Villeneuve's intent to finish the story of the first book. It's made abundantly clear not just for fans who've finished the first book, but even as the story progresses. The film does end on a cliffhanger of sorts, which may make it feel incomplete, but I was still blown away by the end, not just by how the score ramps up so perfectly (which, again, is attributed to Zimmer and his inability to do wrong), but how it had all hit me when it finally finished. I had thoroughly enjoyed Dune -- from its beautiful cinematography, stellar soundstrack, and strong performances across the board -- and it would be remiss of the executives at Warner Bros. not to greenlight the sequel and complete the story at this point.
Still, even with all the grandeur of Dune, the highlight of the night wasn't just the film itself: it was what came after.
Once the credits had concluded, a Q&A was held with Villeneuve and Hans Zimmer in attendance. The two of them spoke on their history with the books and how they were both excited to be able to work on the project, being long time fans of the story from when they read it as teenagers (which absolutely speaks to how long Dune has endured as a novel), as well as the process of shooting it during the pandemic, a large undertaking in dire times. It was rather insightful and honestly inspiring to hear about their deep connections to the source material and everything Villeneuve endured to make the movie happen. Frankly, my greatest takeaways from the whole experience came from Villeneuve's answers.
As previously mentioned, Villeneuve is a great lover of cinema, the theater especially. His greatest motivations are derived from the fact that soon enough, tens of hundreds of people will gather under one roof just to witness his story. Villeneuve's stories, slow and methodical as they may be, are as real as they come because they are often uninhibited by runtime limits, making them the ideal director's vision. Through his films, we are able to understand his appreciation for film as an art medium, and now more than ever, his pleas for cinema to return to what it once was. And that is prevalent all throughout Dune, despite it not existing in the source material at all.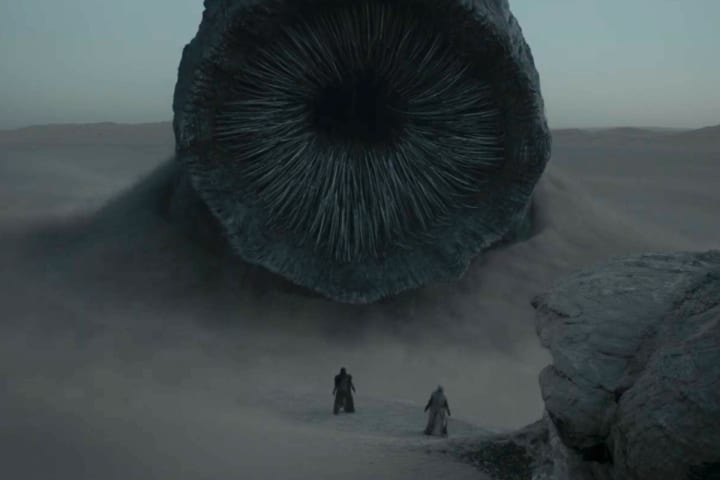 The film itself only adapts the first half of the book, and yet it still clocks in at around two and a half hours long. Despite the runtime, it certainly doesn't feel that way: the movie is paced fairly well, and for a moment, you forget it's supposed to run as long as it does. Nearly every moment of Dune superbly reinforces the idea of a grand epic, from its sweeping interplanetary landscapes to its high-stakes warfare. Hans Zimmer's score is full of strange sounds, voices and instruments echoing across the theater that disguise everything outside of the screen, before the inevitable crescendo into madness. The film's advantage is immersion, using every ounce of its otherwordly nature to remove the audience completely from their disbelief, and fall for every second of what they're seeing. The scale is just as impressive, evident from the moment the infamous sandworms of Arrakis first appear, completely devouring the space on screen. Once the film had finished, the theater immediately erupted into applause, and in that moment, it was obvious that Villeneuve had succeeded.
Dune can be considered a triumph: for Villeneuve, whose style is typically not often liked among the general audience, and for Frank Herbert's world as well, which has struggled in the past in terms of film adaptations. But Dune isn't special because it's good. It is not perfect, as no film really is, but like all of Villeneuve's films, Dune has the benefit of being honest. This isn't to say that other directors aren't honest in their filmmaking, as that really is a crucial trait of a movie that works. But with Villeneuve, something feels different.
Thinking back to Blade Runner: 2049, the last of his movies with this kind of scale, he was met with overall lukewarm reception. Critically, it was a success, being praised for its form and outstanding cinematography. Financially, it wasn't exactly ideal at all, supposedly by its word of mouth and not-so-appealing four and a half hour runtime. See, despite this idea of cinematic immersion, time is still very much a real thing, and it changes the way people receive a movie. Naturally, people were either turned off by how lengthy it was or simply couldn't make it to the end. The choice to keep the film as long as it is could be considered bizarre, but something tells me that for Villeneuve, it wouldn't have happened, at least not in the same way, if it weren't this long.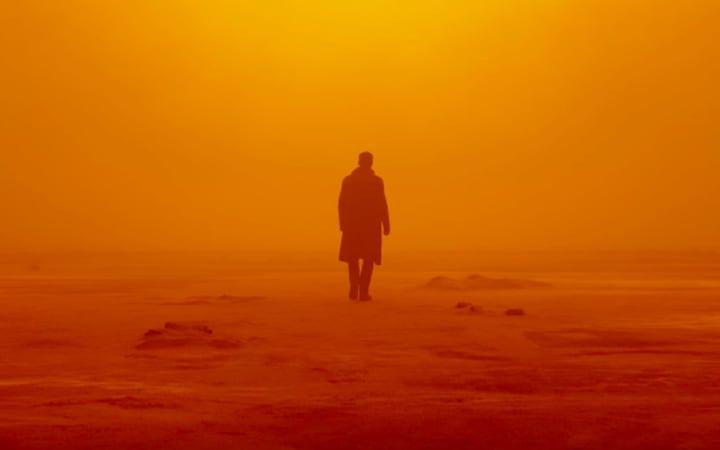 If there's one thing I've learned about Villeneuve as a person through the films that I've seen, it is that he is persistent. Normally, the reception Blade Runner was met with would have deterred another director, at least from making another sci-fi film. But it wasn't the quality of the film that audiences primarily rejected, but the length. Villeneuve has a deep appreciation for stories regardless of scale, so much so that he was willing to tell one for nearly five hours. I feel that he wants his audience to understand as much as he does the utter fascination with the kinds of worlds built through art over time, and the limitless potential of film to bring them to life. As Villeneuve's films grow longer, it becomes apparent that he comes from a place of caring. I'm just surprised I hadn't realized it sooner before he had to come out and say it in front of me.
Villeneuve described Dune that night as a "love letter" to cinema, and that finally being able to screen it in front of so many people, after so many delays, difficult release windows, and the pandemic itself, felt like victory. Frankly, there was no better word for him to choose. Of all things, Dune feels like it was made by someone with an affinity not only for the story being told, but for cinema as a whole, and that's in its grandiose presentation rather than its narrative content. Hans Zimmer (most likely) wouldn't have declined Christopher Nolan's Tenet if it weren't for his infatuation and nostalgic relationship with Dune, and the resulting score makes that clear. Likewise, Villeneuve wouldn't have added in that swift "Part One" to the title card if he wasn't adamant about seeing his "love letter" to the end. There is more to the story, and more than anyone, he wants to tell it.
Villeneuve is slow and methodical at times because it feels as if he wants his audience to appreciate film as a storytelling medium as much as he does. For me, it gives me a new appreciation for the physical space of the movie theater itself, as Hans Zimmer put it that night, "becoming one under a single screen". Dune reminded me of the collective experience, and how beneficial it can be to the relationship with what you're watching. Sure, it helps that movies are practically portable now, and streaming is more useful than it's ever been, but still, nothing feels as effective as seeing it on a bigger screen with a more immersive sound, as the director intended. It's easy to dismiss the older generation's vehement disapproval of the way media is consumed as simply being jaded and out of touch, but for people like Villeneuve, it does come from a place of sincerity, of wanting to return to a more ideal, even celebratory method. To share in his love for the arts is almost cathartic, and it would be remiss of the executives at Warner Bros. not to give him his due sequel, box office reception willing.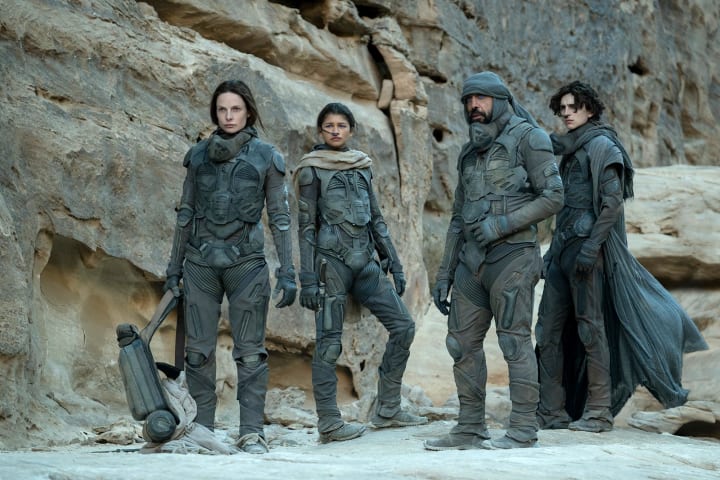 I guess my biggest regret of the festival was that I was too scared to go up to him afterwards...
movie review
About the author
I like movies, and I'm a filmmaker-in-training. I want to work on writing my own reviews and opinion pieces that work well, and I hope to make a good first impression!
Reader insights
Be the first to share your insights about this piece.
Add your insights