Davros to Make Epic 'Doctor Who' Return in Blockbuster Series 13 and Easter Special Revealed
The Find the Doctor mystery led to a new video clip...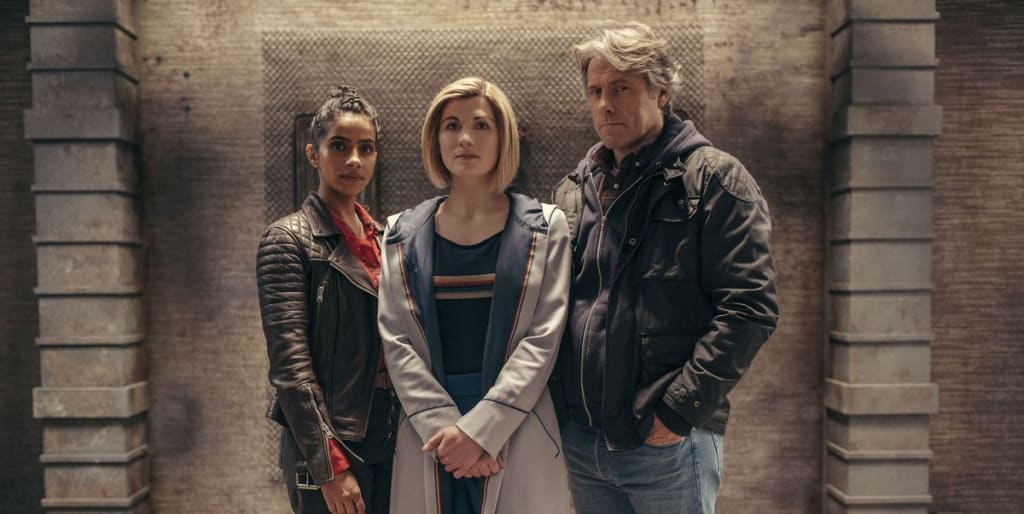 Doctor Who has been all about change from the day it began in 1963, and since then we've welcomed plenty of new Doctors, new TARDIS', new Master's and new enemies. Once again, it's time for change as Jodie Whittaker is stepping down as the Thirteenth Doctor after a trio of specials in 2022. Current showrunner, Chris Chibnall, will also be leaving the show, making room for a new Doctor and headwriter.
Before they bow out, fans are desperately awaiting the thirteenth series of the hit BBC series, which is expected to air later in the autumn. The BBC have been keeping tight lipped (as per usual) on this series and fans currently know little about it. A teaser has been revealed, as well as new companion, Dan Lewis, played by comedian John Bishop. Now, fans have had a glimpse at a 'new' monster in the latest installment of the Find the Doctor mystery…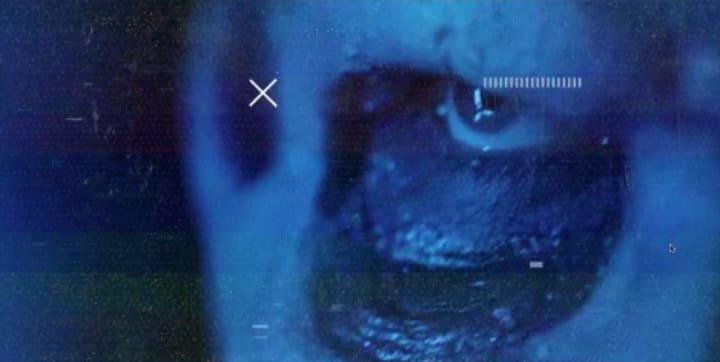 Left puzzled on who or what it could be, many fans have been speculating on it being a brand new monster. We know that Chibnall loves new creations, and we wouldn't be surprised with another creation. However, many believe a returning monster on the cards here. Zygons? Could well be. Look at the eyes. Sycorax? Possibly. Look at the teeth. Davros? Well… fans are getting a big Davros vibe.
When the clue was published, one fan tweeted :"I was wondering if that might be Davros. Gave me some real 'Witch's Familiar' vibes when he opens his eyes for the first time.'
Another fan then agreed with their fellow Twitter user by saying: "Omg Davros, it's Davros", also showing a photo of Davros from Series 9 and continued to say, "Look at the bags below his eyes omg".
Davros last appeared in Doctor Who back in 2015 in the Series 9 opening story "The Magician's Apprentice/The Witch's Familiar", where he plotted to make regenerating Daleks by stealing regeneration energy from the Twelfth Doctor [Peter Capaldi]. The home planet of the Daleks – Skaro – began to get destroyed and we've not seen Davros since then.
Davros' return is timely, given Chibnall appears to be doing a trio of special Dalek episodes mixed in with the main series. On 1st January 2019, "Resolution" aired, introducing fans the Doctor to the reconnaissance Dalek, which was then thrown into a super-nova. Then, part two aired on 1st January 2021, with John Barrowman returning as Captain Jack in "Revolution of the Daleks", leading to an army of Daleks taking over the world before being forced into a spare TARDIS. With the Daleks failing to take over the world (once again) in these specials, do they need their master, Davros, to help them out?
In recent filming photos, the base of a Dalek was spotted being pulled out of a lorry and taken into a warehouse for filming. Time will tell on what the Dalek episode will entail…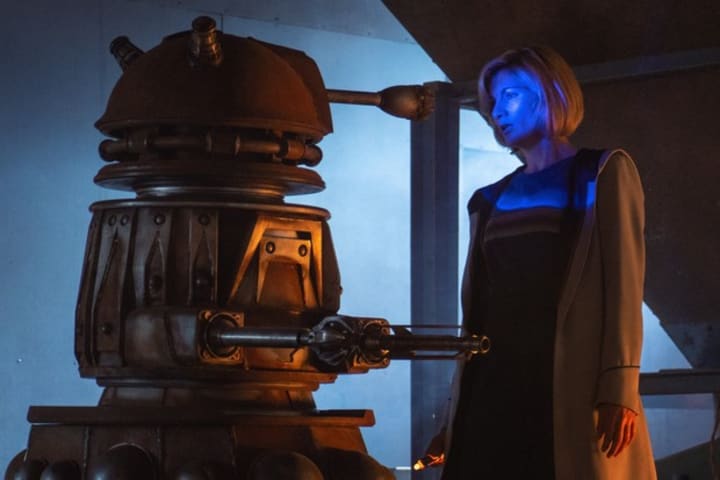 It has also been (sneakily) revealed that as part of Jodie Whittaker's final adventures as the Doctor, her trio of episodes will be spaced out across 2022. It is expected her first of the three final specials will air in its usual slot on New Year's Day following the Series 13 broadcast in the autumn/winter.
Now, a CV reveals that a Director of Photography is part of a Doctor Who Easter Special, making it the first special to air around Easter since David Tennant's "Planet of the Dead" in 2009. The final special is expected to air around November 2022, where Whittaker will bow out in a blockbuster centenary episode featuring the long-awaited return of UNIT…
For now, fans remain sat on the edge of their seats waiting for the next Series 13 trailer and release date…
Doctor Who returns later this year.
pop culture
About the author
MA Media and Communication graduate from the University of Portsmouth - Massive Doctor Who Fan.
Reader insights
Be the first to share your insights about this piece.
Add your insights