Coolest Gifts For Fantasy Readers (That Aren't Books)
Have a friend that loves Xanth or LoTR more than life itself? They'll love you forever if you buy them these gifts for fantasy readers — even though they're not books.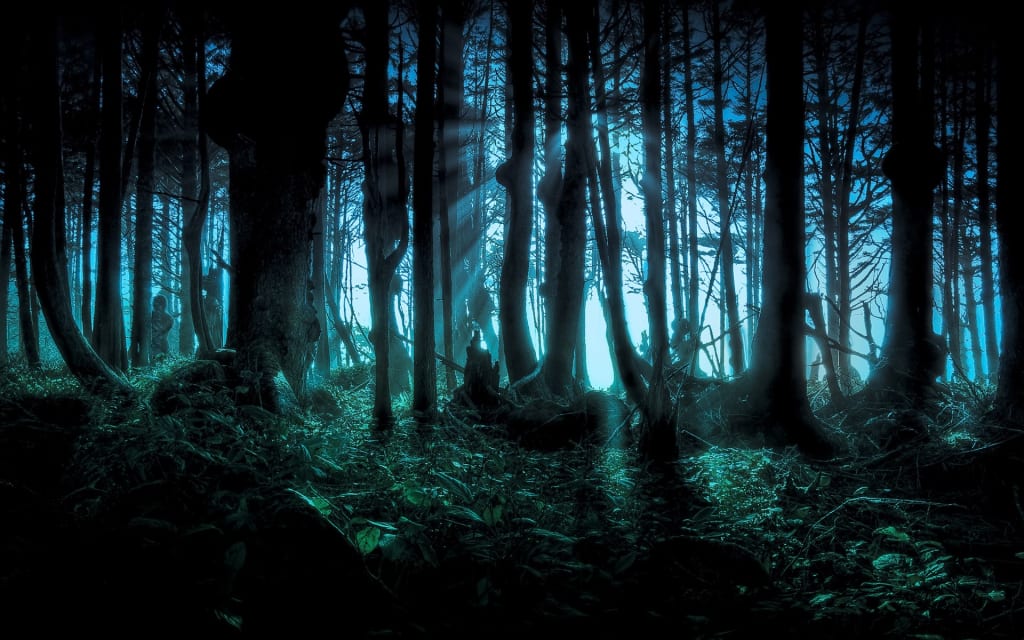 Fantasy readers are known for one thing, and one thing only: their love of books. If given the option, they'll often want to read all day. Fantasy's one of those genres that draws you in and keeps you there, so it totally makes sense why they love reading so much.
But, the thing is, they do need something to do other than read — and that's precisely why so many of their friends tend to feel burnt out when it comes to shopping for that perfect gift for their bookworm buddy.
Thankfully, there are plenty of gifts for fantasy readers that aren't books. These below, for example, are awesome choices for any fantasy-loving friend you have...and don't require a trip to your local book store to obtain.
Have a fan who can't get enough Lord of the Rings? We all do. That's why one of the best gifts for fantasy readers is a replica from the classic fantasy series. This official J.R.R. Tolkien collectible is made by jewelers and is a perfect replica of the Arkenstone of Thrain.
Just like with the stone in The Hobbit, this stone glitters a different color depending on where you hold it in the light. The only real difference is that you don't have to fight a dragon to get it.
Perhaps the only adult series to come close to LoTR in popularity is Game of Thrones; which is why we're going to have to feature at least one or two gift ideas for fantasy fans featuring this series. The first idea we found is this gorgeous messenger bag featuring a highly detailed map of Westeros and Essos on its design.
This canvas and faux leather bag can fit up to a 15-inch laptop, and has plenty of pockets for whatever you need to rule your kingdom. We're willing to say it's a perfect gift for anyone who has someone that wishes they ruled the Iron Throne.
Mistborn fans will immediately recognize these symbols — they're allomancy symbols! Fans who are not part of the book series' fandom need not worry about what the symbols mean, though. All you need to know is that this is one of the coolest gifts for fantasy readers that enjoy the Mistborn series.
Even if you're not a Harry Potter fan, it's hard not to like the idea of Wizard Chess — the game where pieces come to life to finish the battle. The Noble Collection recently came out with a perfect replica of the chess set used in Harry Potter and the Sorcerer's Stone.
Obviously, this set will not come to life, but the fact is that it's such a perfectly fantastic theme, that any chess aficionado who reads this genre will want to snag it.
Sure, a Lannister always pays his debts, but that doesn't mean they have to flaunt it, right? This wallet comes with the Lannister debt-paying oath emblazoned on the back, with the Lannister Lion right on the front. It's affordable, stylish, and will grab attention wherever your friend goes.
It's also one of the smarter gifts for fantasy fans that conveniently "forget" to pay you for that last slice of pizza you got them. Just sayin'.
If you're looking for one of the most subtle gifts for fantasy readers, then look no further than this lace Deathly Hallows necklace from Box Lunch. Potterheads will immediately recognize the Deathly Hallows symbol on repeat, but regular folks will just take it as an elegant patterned necklace.
It's a great gift for low-key fantasy fans, and also works perfectly with the newest trends currently hitting stores. Better still, it's adjustable to fit any neck size comfortabl. No one ever said fantasy couldn't be fashionable!
The Princess Bridewas one of the top fantasy hits of the 80s, and it's still popular with people who love romance, comedy, and a little bit of heart-fluttering action. This duo of pint glasses has favorite quotes from the series, including "As you wish," and "My name is Inigo Montoya, you killed my father, prepare to die."
They're easy to clean, hold tons of booze, and look stylish as heck. They also come in a nice little gift box, which makes them a perfect choice for gift-givers on the go. We're calling this one of the coolest gifts for fantasy readers who love awesome barware as a result. It also complements sci-fi barware themes, too.
This shirt is a little bit Basquiat, a little bit Merlin, and a little bit T.H. White. Fans of The Once and Future King will find it to be a stylish addition to their wardrobe, without it being too heavy-handed on the fantasy stuff. It's fitted perfectly, and made of durable cotton.
What really is awesome about this shirt is that it's great for a number of fandoms. It's a great shirt for fans of Prince Dollop Head, or just people who really like the classic T.H White fantasy novel.
Harry Potter fans will find this to be one of the best gifts for fantasy readers ever made. This collection of life-sized replica wands will score you 100 points for Gryffindor, and comes complete with an awesomely beautiful display case.
If your home needs a touch of magic, this is a great way to get it. Each wand is about 17 inches long, and has its own unique display slot, complete with the name of the wand's owner right above it.
Looking for official merchandise with a slick-looking map of Middle Earth? Look no further than this tee shirt, which has the official seal of approval from the Tolkien franchise.
Sure, there are other funnier Lord of the Rings tee shirts out there, but when it comes to keeping yourself looking stylish, it's safe to say this is the best out there.
A surprising number of pagans are huge fans of fantasy novels, which is why a good ol' fashioned tarot deck might be one of the best gifts you can give them. But, like with anything, there's tarot decks and then there's tarot decks.
Giving your friend this tarot deck is a great way to let them unleash their inner Gandalf, and enjoy fortune telling with an epic Lord of the Rings twist. This is one of the most interesting gifts for fantasy readers who want a little more magic in their lives, especially if they love to read tarot.
About the Creator
Skunk Uzeki is an androgynous pothead and a hard partier. When they aren't drinking and causing trouble, they're writing articles about the fun times they have.
Reader insights
Be the first to share your insights about this piece.
Add your insights