Christopher Eccleston to Return to 'Doctor Who' With David Tennant for 60th Anniversary
a multi-Doctor adventure is on its way!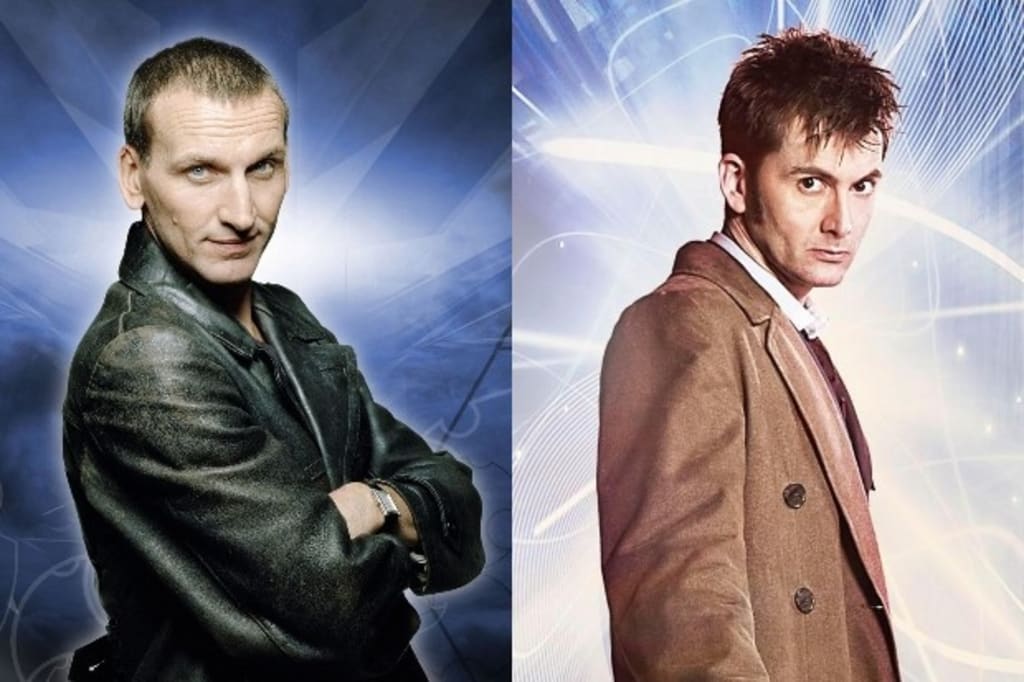 'Doctor Who' [Credit: BBC]
23rd November is always an exciting day for Doctor Who fans- it is of course "Doctor Who Day". 59 years ago, the hit BBC Sci-Fi show launched on BBC One, and since its launch has become a global hit ever since.
In 2023, thr blue box show will be celebrating its 60th Anniversary, and it's clear the BBC have some huge tricks up their sleeves. At the end of the last episode, we saw Jodie Whittaker [the Thirteenth Doctor] regenerate into... David Tennant. Yes, Tennant is back, this time as the Fourteenth Doctor. Alongside Tennant for the 60th anniversary, Catherine Tate returns as Donna Noble. But, that's not all. Today it has been announced another big Doctor Who star is returning alongside Tennant.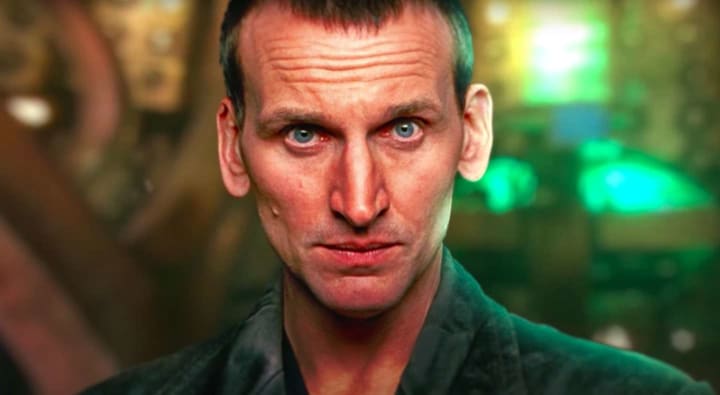 That's right, Christopher Eccleston is returning as the Ninth Doctor! Today, Big Finish announced a blockbuster audio story that has been three years in the making. Commemorating the show's diamond anniversary, Eccleston and Tennant join forces with Tom Baker, Peter Davison, Colin Baker, Sylvester McCoy and Paul McGann for a trip of a lifetime.
Doctor Who: Once and Future will begin rolling out from May 2023 and will release monthly as seven installments. The producer of the series, David Richardson, said:
"An astonishing array of talent has come aboard to be a part of this epic eight-hour anniversary story. It's a huge Doctor Who party and a massive celebration that has been years in the making."
As part of the announcement, Big Finish excitingly released the official synopsis for the adventure, which reads:
"The Time War. The Doctor has been injured and brought to a Time Lord field hospital. His body glows with energy, but this is no regeneration into a future form – instead, the Doctor's past faces begin to appear as he flits haphazardly between incarnations...

Staggering to his TARDIS, the Doctor sets out to solve the mystery of his 'degeneration'. Who has done this to him? How? And why? From the Earth to the stars, across an array of familiar times and places, he follows clues to retrace his steps, encountering old friends and enemies along the way.

Tumbling through his lives, the Doctor must stop his degeneration before he loses himself completely..."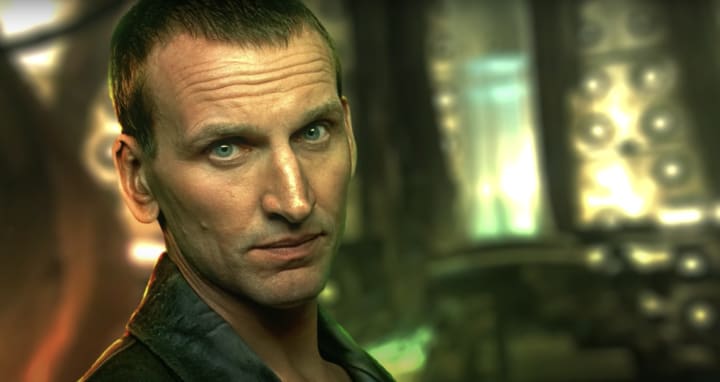 Of course, fans know Eccelston as the Ninth Doctor, who is famous for bringing the show back in 2005 with returning showrunner, Russell T. Davies.
Since his departure in 2005, Eccelston has never actually appeared in an episode of Doctor Who ever since, only in audio stories. Back in 2013, [Steven] Moffat revealed he was so close to getting Eccleston onboard for the 50th anniversary:
"I knew that Chris was almost certainly going to say no. I met him a couple of times and he was absolutely lovely. He met with me because he didn't want to say no through his agent or a phone call or email. He wanted to do it personally. And I three-quarters talked him into it."
With that in mind, Eccleston did (jokingly) tease his return to Doctor Who by saying he'll return for the 100th anniversary... in 2063. Doing the quick maths, Eccleston, who was born in February 1964 — will be 99 years old when the 100th anniversary finally arrives. Something to look forward to, no?
With Doctor Who Day already spicing up to be an epic day this year, we've got plenty to be looking forward to next year: Tennant and Tate returning to the TARDIS as well as, Ncuti Gatwa's 15th Doctor, who will be joined by companion, Millie Gibson, who is playing Ruby Sunday. The show returns to BBC in the UK and Disney+ for the rest of the world next year.
About the Creator
MA Media and Communication graduate from the University of Portsmouth - Massive Doctor Who Fan.
Reader insights
Be the first to share your insights about this piece.
Add your insights