Book Review: "The Stone Man" by Luke Smitherd
2/5 - Really just not my thing...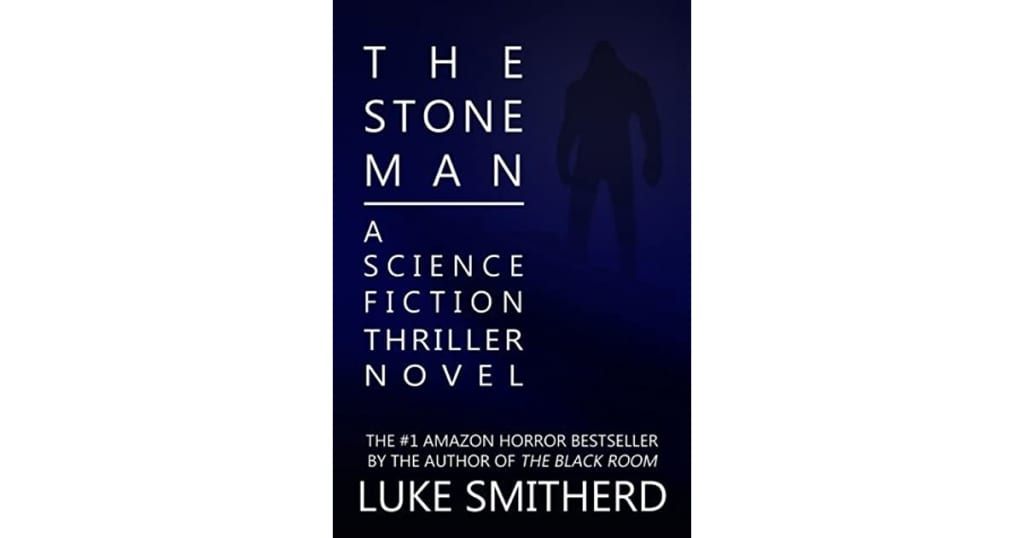 This book was really strange because it was one of my random reads of the week and instead of going straight for the reviews before buying it - I just bought it and went into reading the thing as soon as it came to my door. I enjoyed the concept, I enjoyed the idea of the stone man but what I did not enjoy was the characters or the writing style. Forgive me, but I feel like the writing style is a bit too post-modern for me. It is too out there and when the descriptive nature is constantly being interrupted by another narrative, it is really hard to get going. I can understand why others enjoy it, but it just was not for me. It is a book that honestly employs different storytelling techniques and for someone who knows what they enjoy in fiction, I could not get into this one.
After the very post-modern writing style there was the disconnection from the characters. I'm not going to lie, but I did not find myself liking the characters, especially Andrew. But then again, the kinds of characters I like are the ones that express themselves purely in their psychological state such as Julian from "Less than Zero" or Dorian from "The Picture of Dorian Gray". Andrew in this book simply did not do enough for me and Paul was not really there a lot and when he was it seemed like he was lesser than Andrew. I did enjoy the character traits of Andrew, but the way the character came across was as if someone was desperately trying to write a 'different' and 'edgy' character. Even though the character had Aspergers, I think the way in which he is disconnected from society is inaccurate for a person with Aspergers - as someone who has worked with people with Aspergers before.
I found that the genre was incorrect for the way in which the story was written and what the story is actually about. It is billed on the front cover as a Sci-Fi Thriller novel, but instead treads the line of a Sci-Fi action novel at most. I would not call it a thriller because, as someone who has done most of their B.A and M.A in horror and thriller, it did not have any classic or modern tropes of horror or thriller and it was not intentionally frightening for the reader, nor was much suspense created really.
There are various quotations which cut into the writing style and they do not really fit with the time and place of the story. I have to say that the writing style really impacted me because I did not think I would make it through the book, but I soldiered on. I think if you are someone who loves to read novels that constantly break form and tradition, if you like to read experimental novels and if you're a fan of Monster Sci-Fi then you will probably enjoy this book a lot and I'm not saying that there is anything wrong with the novel. What I am trying to say is that the way it was put together was not for me. I feel like a lot of time and effort was spent on this novel so I hold no animosity towards the author at all. In fact, I did like this one quotation from the book which I thought was very strange and on the other hand, even though it was a good quotation, I cannot judge the whole book based upon it:
"I guess it's because it's so damn slow; some people are just thinking it'll be all right. Weird, really. When it's just one thing, and so easily avoided, if you know it's coming … you'd think it would be the easiest thing in the world to prevent any more loss of life."
To conclude, I think that there is a lot to improve upon when advertising this book but I also think that there is an audience for the book. The novel makes a good attempt at blending postmodern technique with the classic monster style of Sci-Fi but unfortunately, it really just is not my kind of book. I will not put it down but I will say that I will probably be staying away from this sort of fiction from now on.
book review
Film and Writing (M.A)
125K+ Reads on Vocal
IG: @AnnieApproximately
Pronouns: (she/her/hers)