Black Mirror Series Consistently Challenges
The Black Mirror series consistently delivers futuristic-scenarios on the outer rim of technology.
"The black mirror is one you'll find on every wall, on every desk, in the palm of every hand: the cold, shiny screen of a TV, a monitor, a smartphone," says series creator Brooker, but unlike Jason Reitman's what-the-Internet-is-doing-to-us flop movie "Men, Women, and Children," the Black Mirror series challenges the intellect and eschews stark portrayals of teenagers texting and not making eye contact (oh, the poignancy!) and concocts futuristic-scenarios that are only slightly far-fetched, poised on the outer rim of the technology we already have.
Sex With a Pig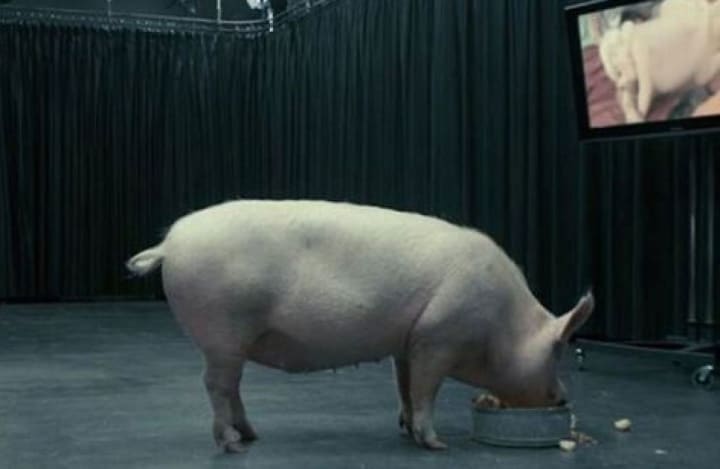 The mirror into our own time shines brightly and outrageously in the opening season's first episode, "The National Anthem," a sharp piece of work that's a political satire on the surface but also deftly sends up celebrity worship, DYI filmmaking, new-media news gathering, and a dozen or so more topics in less than an hour while remaining ruthlessly focused on a single idea: pigf*$king. Literally.
What makes the episode so appallingly entertaining is not its shock value but its innate, unforced understanding of the new logic of fame, scandal, and the viral video. "The fucking internet," Prime Minister Callow sputters after a Princess is kidnapped and the condition of her release is that Callow have sex with a pig. "This is a joke. Sex with a pig?" the incredulous reaction filters down and mutates as the episode wanders to the bedroom of a young couple, a British newsroom, and back to the "The Thick Of It" corridors of power where men and women in expensive suits curse each other out like street thugs.
Princess Bloody Facebook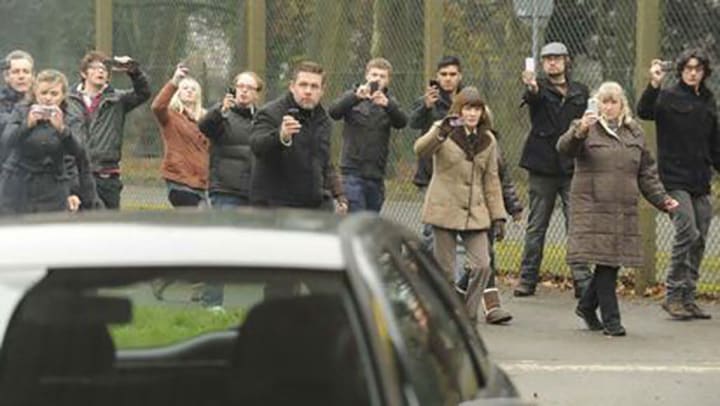 Special-effects experts are consulted to "fake" the sex. Every base is covered in the 48 minute episode, and the reveal is fantastic not just for its twist value but, again for how much sense it makes. "Would You Watch? Have Your Say," reads the chyron of a British TV news show, but the forces manipulating events hold sway no matter whose opinion gets aired, which is part of Brooker's point.
"Princess bloody Facebook bloody eco-conscious sweetheart," the Prime Minister's wife sputters about the kidnapped sweetheart and her standing with the public, on behalf of both things Callow is compelled to humiliate himself. Thanks to the terrific acting of Rory Kinnear, Callow is never made to seem an entirely or even particularly ridiculous figure.
Fault for the abysmal state of social affairs throughout the episode is laid at everyone's feet but everyone is seen dancing frantically to technology's tune. For instance, as the Prime Minster's office responds without reflection to data from instant popularity polls. In the plugged-in world of Black Mirror, no one even thinks to "sleep on it" in turns of decision making. In this kind of atmosphere, Brooker demonstrates, it's so much easier not just to lose reputations, but lives.

Glenn Kenny
Senior editor and chief film critic of Premiere magazine, 1998-2007. Appears as Dick Filth in David Foster Wallace's essay "Big Red Son." Author and Editor. New York Times Writer.
See all posts by Glenn Kenny →