Best Sci-Fi Anime Movies You Can Stream Right Now
From 80s classics to modern day hits, these are the coolest sci-fi anime movies you can stream online right now.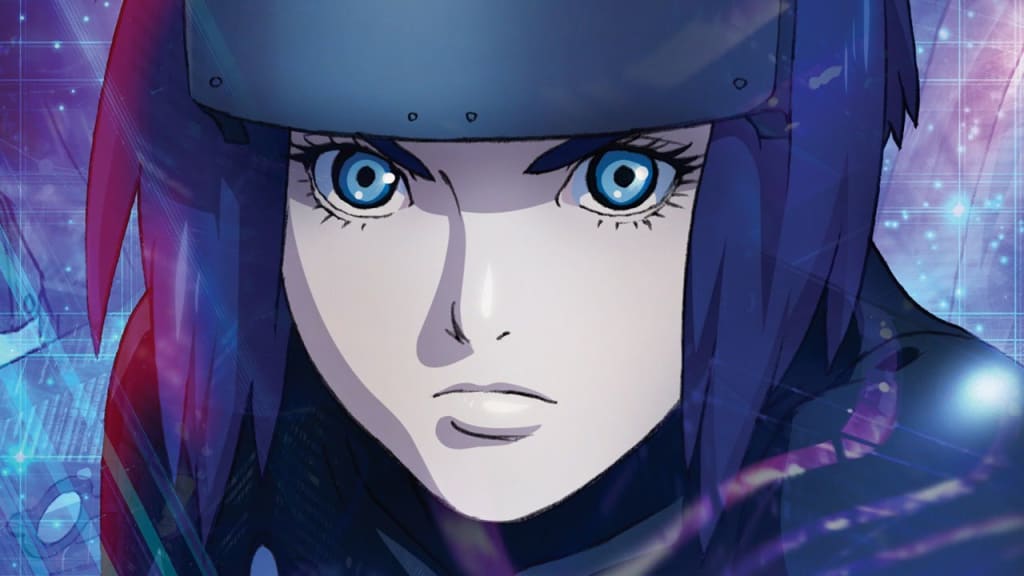 Anime films are more popular than ever before, and it doesn't take a rocket scientist to figure out why. Anime is a visually pleasing artform and is known for bringing amazingly beautiful stories to the forefront. This is doubly true when it comes to the sci-fi anime genre.
Over the decades, anime producers have made some seriously impressive sci-fi anime movies. Here are some of the best that you can stream right now, straight from your computer or tablet.
Akira is the original movie that made sci-fi anime movies a serious force to be reckoned with. Taking place in the war-torn world of Neo-Tokyo, a young child with tremendous psychic abilities escapes his holding cell and ensnares a rebellious biker gang into an all-out war that exposes the government's role in human experimentation.
Poignant, dystopian, and a true visual tour de force, the movie known as Akira is mandatory watching for anyone who loves post-apocalyptic visuals. If you're moved by aesthetics, this is an anime that could change your life.
Not to be confused with the 2017 live-action version, the original release of the Ghost in the Shell movie remains one of the best sci-fi anime movies you can stream online. The original movie tells the story of a cyborg who's hunting down a hacker capable of stealing peoples' memories.
This movie was the thing that sparked tons of remakes, sequels, and more. Once you see the franchise's roots, you'll remain awestruck at the genius that went into this movie.
If you love that delightfully steampunk mixture between science fiction and fantasy, then Howl's Moving Castle is the treat you need to see. It has the fantasy elements people love, like witches and spellcraft, while also retaining sci-fi elements like a walking, mechanical castle.
When it came out in 2004, it became an instant hit. Stream it, and you'll understand why.
Few movies, if any, are quite as trippy as Paprika. This is one of the most unforgettable sci-fi anime movies of last decade, primarily because of the bizarre, surreal scenes involving distorted-looking monsters and people.
The story behind Paprika involves a person stealing a machine that allows you to enter others' dreams... and the fallout that happens when the machine starts being used to enter our reality.
What if you found out that, one day, you were able to literally jump through time? You would probably be thrilled and use your powers to ensure that you never have to wait in line again. In The Girl Who Jumped Through Time, things aren't quite that simple.
Time-jumping Makoto Konno soon notices that her powers aren't always that good to the people around her. So, now she's going to leap into action and make things right. As far as sci-fi anime movies go, you can't get much cuter.
As one of the newest sci-fi anime movies to get an English dub, the adorably cute Satellite Girl and Milk Cow is all about love. The premise of this movie definitely has sci-fi elements, but also has some pretty cute shojo moments.
An alien girl discovers part of a love ballad through her radio transmission and decides to investigate the source of this raw emotion. She crash lands on Earth, and decides to help a boy who has been turned into a cow. Adorable? You know it!
Based off the smash hit Captain Harlock series, Harlock: Space Pirate brings all the charm of space operas and anime to the big screen. There's a malevolent, tyrannical government, a nice group of lovable rebels, and plenty of drama.
It's the anime version of a cyberpunk space opera. Once you watch it, you'll understand why people love anything to do with Captain Harlock.
Sci-fi anime movies can also be steampunk, you know! People who love action-packed steampunk movies will find a new favorite in Steamboy.
This anime follows the adventures and mishaps of a young inventor in Victorian England. Can he save London from destruction? With a mind like his, anything is really possible.
Dragon Ball Z: Resurrection 'F'is one of the newest movies to be a part of the Dragon Ball franchise—and to date, remains one of the most popular among diehard fans.
Love it or hate it, the Dragon Ball franchise gave birth to many anime archetypes. It's a huge part of pop culture, and honestly, it's almost as satisfying to see this anime on the big screen as it is to see Naruto. After all, you don't see series inspire video games without them having some merit.
It's got sci-fi elements, since the characters are legit aliens who fight using martial arts moves. Like most Dragon Ball entries, it's mostly just about fighting and being a great warrior. Still, if you love seeing Gohan do his thing, this is a great watch.
Blame! is one of the darker sci-fi anime movies on this list, but that's exactly what makes it so worth watching. When self-replicating robots take over the world, they begin a vicious attack to destroy the remnants of humanity.
During an era where humans have to hide to survive, a loner known only as "Killy" starts to guide what's left of the human race to safety. Can humanity survive in a world ruled by robots?