Best Ray Bradbury Books
An American author who wrote some of the best fiction and sci-fi stories of the 20th and 21st century, here are the best Ray Bradbury books.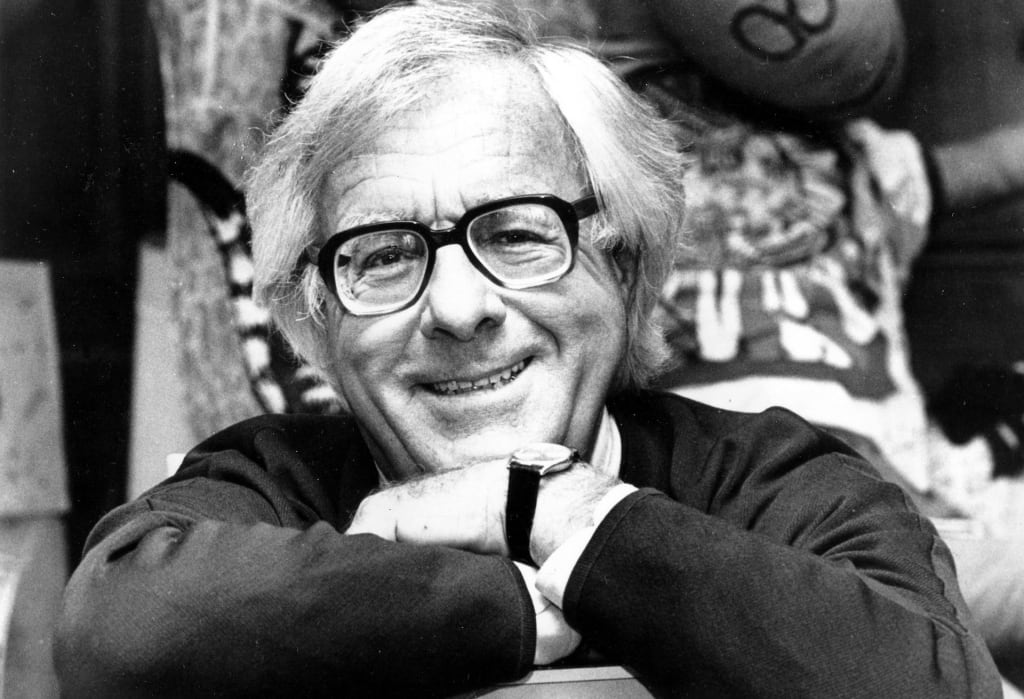 If you didn't have to read one of Ray Bradbury's books in high school, who were you? Whether it was in an English class or for summer reading, most students have had to pick up one of this author's novels. The best part is that unlike a lot of required reading, a lot of students end up actually enjoyingRay Bradbury's work. His writing spans multiple genres, including fantasy, science fiction, horror, and mystery. His pieces are also well known for having impactful social commentary. If you'd like to get yourself into his work, here's a list of the best Ray Bradbury books to help get you started.
If you haven't read a single Bradbury fiction story, go read this one first. Right now. Not only is this his most regarded work of all time, but this novel truly exemplifies what Bradbury, as an author, stands for. In this dystopian future novel, books are banned. And if any are found, they are burned. Bradbury said he wrote this book about the threat of book burning (and idea suppression) that was rumbling in the 1950s. But its messages can still be applied to today, as later Bradbury stated that the book could be seen as a commentary on how media decreases interest in literature. This book is a warning, but by reading it, you're already taking steps in the right direction to prevent this grim future.
The Illustrated Man is a collection of science fiction short stories that revolve around a man whose tattoos each tell a story. Many of these have been adapted to radio stories, each more chilling and terrifying than the next. Take, for example, "The Long Rain," where astronauts on Venus are driven to madness and all but one eventually kill themselves due to the rhythm of an endless rainstorm on the planet. They're creepy, they're wonderful, and each story makes this one of the best Ray Bradbury books.
Ever read a fictional memoir? It almost sounds paradoxical. Green Shadows, White Whale is a novel by Ray Bradbury that provides a fictional recount of his journey to Ireland to write a screen adaptation of Moby-Dick with John Huston. While he did actually do that, the events that transpire on the way are weird, strange, and thoroughly entertaining to read. Some critics didn't love it, but as long as you don't take it too seriously, this novel is a fun read and you won't regret picking it up.
Another collection of short stories, the title of this book is based on the last line of the poem, "The Song of Wandering Aengus," written by W. B. Yeats. Spanning both fantasy and sci-fi, the stories in this collection are varied, but all fun to read nonetheless. A personal favorite would be "The Pedestrian," a story of a man who is the only person in his town that walks around outside, while everyone else spends their time watching TV. The police are so baffled by him that they take him to a psych ward. Another great story in this collection is "The Fog Horn," which is well-known enough that both an episode of Pokémon and one of the Star Trek movies were based on it! You won't be disappointed by this collection, making it another one of the best Ray Bradbury books.
Probably the least sci-fi thing Bradbury has ever written, Dandelion Wine is a simple, gorgeous story about a boy and his summer.
That's it. No aliens, no creepy horror stories, no fantasy elements. The title references the wine the boy's grandfather makes and represents stuffing all of the fun of summer into a single bottle. This novel is actually a series of short stories all revolving around the boy and his family, so it's very easy to digest. Reading this is almost nostalgic; don't you wish you could have just one more of those lazy, summer days as a kid? Kick back and relive it with this book.
On the other side, this collection may just be the most sci-fi thing that Ray Bradbury has ever written. These stories are about a group of humans fleeing a devastated Earth who travel to Mars and their interactions with the natives, the Martians. While each short story can be read in any order, the book places them chronologically and they are likely best read in that order. Even if you're not that into science fiction, you'll love at least one of these stories. Bradbury, as a writer, isn't just known for being creative in his ideas, but creative in the way he writes as well. The prose in all his works is absolutely beautiful to read but is especially poignant in this fiction collection. One of my favorite quotes comes from this novel: "Science is no more than an investigation of a miracle we can never explain, and art is an interpretation of that miracle." Bradbury is truly the master of blending art and science.
Each of these books makes for a good read, and there's something for every mood you could be in. Whether you've read Fahrenheit 451 and are looking for more from this fantastic sci-fi author or just want to know what all the fuss is about, we hope you'll take a peek into the wonderful world of the best Ray Bradbury books.
vintage
science fiction
About the author
Just trying to take down the patriarchy while playing video games and eating too much pasta.
Reader insights
Be the first to share your insights about this piece.
Add your insights