Artificial Intelligence in Medicine
Artificial intelligence in medicine has the power to provide more accurate and efficient healthcare for patients.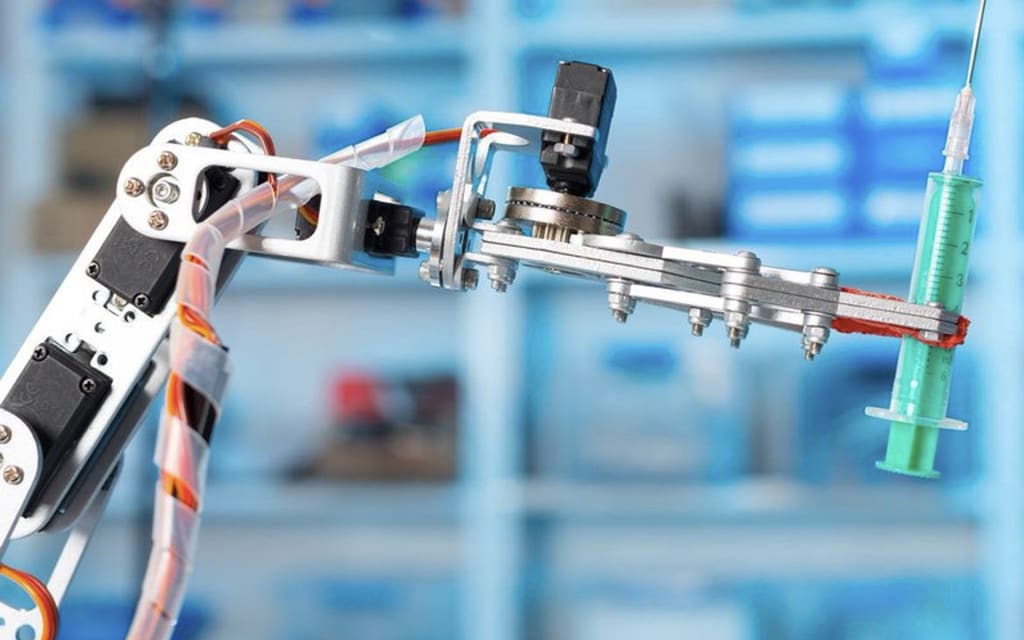 Studies in artificial intelligence started as a US defense project in the 1960s with the goal of understanding how humans process information. This concept would then be simulated and adapted within "logical systems." Although development slowed a couple of decades later, innovations in technology have propelled advances in artificial intelligence in recent years. These advances are now making our lives easier and safer.
AI has already enabled several task-specific systems even outside of military functions to aid human activities with faster and more accurate execution. Computers can now recognize speech, natural language, and images.
These advances have helped banks develop tighter security systems and provide consumers with account protection, which detects fraudulent activities or irregularity in a user's behavioral pattern. They have also made using social media a lot easier by auto-suggesting names of people that you should tag on Facebook based on photo recognition technology.
Computers have become smarter; they are now able to anticipate, detect, and offer suggested actions in response to a given set of conditions. Artificial intelligence in medicine offers humans a chance at better healthcare, with more efficiency and precision.
How Do Computers Learn?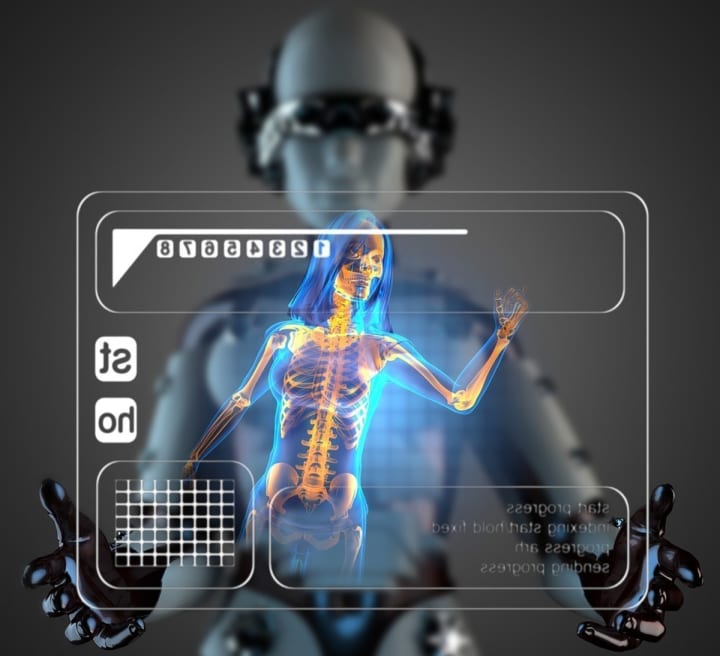 According to Peter Szolovits, professor at MIT and author of the book Artificial Intelligence and Medicine, two approaches used to enable computers to diagnose patients are flowchart and databases.
Flowchart, also known as the "branching tree," is an example of an expert system where a "knowledge engineer" interviews an expert and translates his or her knowledge into a computer program. In the field of medicine, the flowchart simulates the process of a physician asking a series of questions to a patient, arriving at certain diagnoses and treatments. This system works by programming "if… then…" rules that include probable answers and possible diagnoses.
This, one can imagine, requires a large amount of data (consider the number of possible symptoms vs. a wide range of illnesses). Success may also be limited, as computers cannot obtain certain information that is available during human interaction between a physician and a patient. The doctor's knowledge of the patient's background aids him in coming up with better questions than a computer.
The database approach, on the other hand, works through what is called "deep learning" or pattern-matching. By repetitively teaching the computer what a certain image is called, the system hones its algorithm and becomes faster and more efficient in identifying that image. This approach requires massive amounts of data (e.g. in your Facebook account, the platform is able to detect facial features of a certain person even if the photo has disappeared).
Man, Machine and Medicine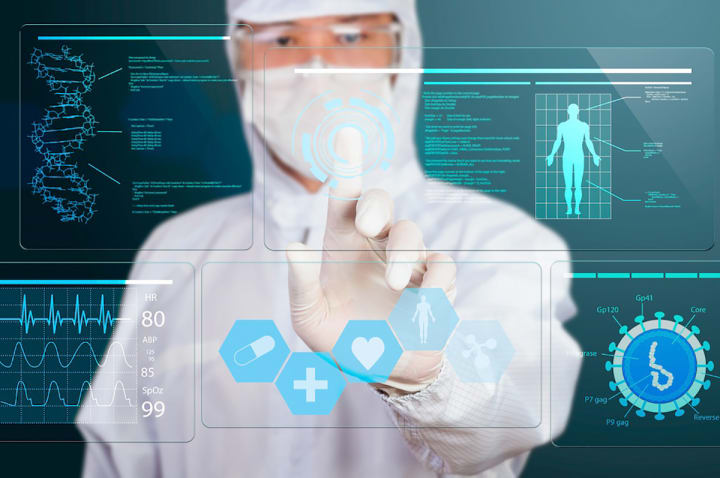 Humanity has been enjoying the benefits of artificial intelligence in medicine for several decades—even shortly after the AI study began. Here are just a few examples of man and machine coming together in the world of medicine.
Decision support systems. DXplain was developed at the University of Massachusetts in 1987. Given a set of symptoms, DXplain comes up with a list of possible diagnoses which might be related to the selected symptoms.
Laboratory Information Systems.Developed by Washington University, Germwatcher is designed to detect, track, and investigate infections in hospitalized patients. This aims to lessen the cases of hospital-acquired infections by monitoring a hospital's laboratory system, identifying the microbiology culture it finds, and reporting the results to the US National Center for Disease Control and Prevention.
Robotic surgical systems. In the da Vinci robotic surgical system, the doctor's hand movements are translated into the machine's robotic arms. Precise movement and magnified vision allow the doctor to perform surgery with very tiny incisions and see inside the body in 3D, the very pinnacle of artificial intelligence in medicine.
Therapy. It is now possible to get treatment for social anxiety by logging in to AI Therapy—an online course that provides patients with guidance on how to identify the causes of their anxiety and a list of resources customized to their needs.
Reducing human error in diagnosis. Artificial intelligence in medicine is shown in Babylon is an online application that patients in the UK use to book their doctor appointments and routine tests. What makes it even more special is that patients have an option to consult with a doctor online, as well as check for symptoms, get advice, monitor their health, and order test kits.
Medical education. The Auscultation Assistant is an online platform that familiarizes medical students with certain heart sounds to hone their diagnosis skills.
Future of Artificial Intelligence in Medicine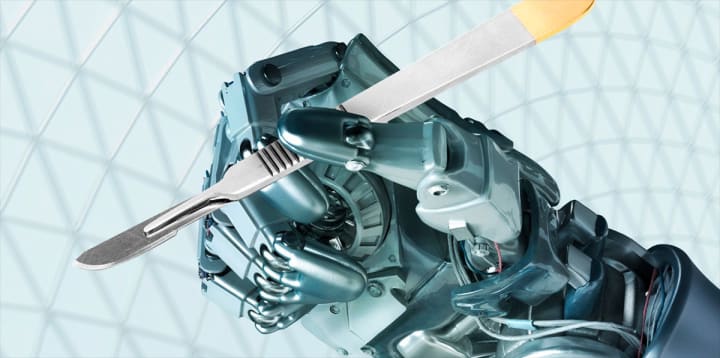 What does the future hold for artificial intelligence in medicine? The trend seems to be that the better the technology, the more specific tasks AI can perform both accurately and efficiently.
Identifying tumors and symptoms of heart disease. IBM's Watson software is being developed to identify symptoms of cancer and heart disease. For this to be possible, Watson will need a very large data base of images that will train it on what certain symptoms look like. In this development, IBM is acquiring Merge Healthcare—a company that has collected billions of medical scans and images from 8,000 hospitals—to use for Watson's training in accurately and efficiently identifying symptoms of cancer and heart illnesses. If the software is successful, experts are hoping that it would not only identify symptoms, but also spot symptoms that physicians could otherwise miss.
Improving Healthcare Information Systems. Stanford University is currently working on its Program in AI-Assisted Care (PAC) systems that will make healthcare support much easier for clinicians. One of the programs in PAC is the Intelligent Senior Wellbeing Support system, which makes remote monitoring possible for seniors who live alone. Multiple sensors will be utilized not only to detect movement and behavioral patterns, but also to assess and respond to situations that need attention.
PAC is also developing smart ICUs to make it easier for clinicians to detect pain and changes in the patient.
California-based Sense.ly, on the other hand, is developing Molly, a virtual nurse who provides monitoring and follow-up care to patients after they have been discharged from the hospital. This solution saves doctors a great amount of time that they can use to attend to other patients.
At MIT, the Computer Science and Artificial Intelligence Laboratory (CSAIL) is leveling up the function that robots can do in hospitals through "apprenticeship scheduling." Here, the robots learn through demonstration how a scheduler assigns nurses and rooms for patients in a busy ward. This technology, the nurses admit, would be a great help in distributing the workload and give them more time for attending to patients.
Artificial intelligence in medicine offers great promise in the field's development. When it usually takes billions of funds and 15 years of work to develop an effective drug, using its powerful set of data, Atomwise will be able to develop new medicines much faster while discovering ways to use old drugs. It offers a more cost-effective approach to designing and developing medicines that will inevitably help drive down their expenses.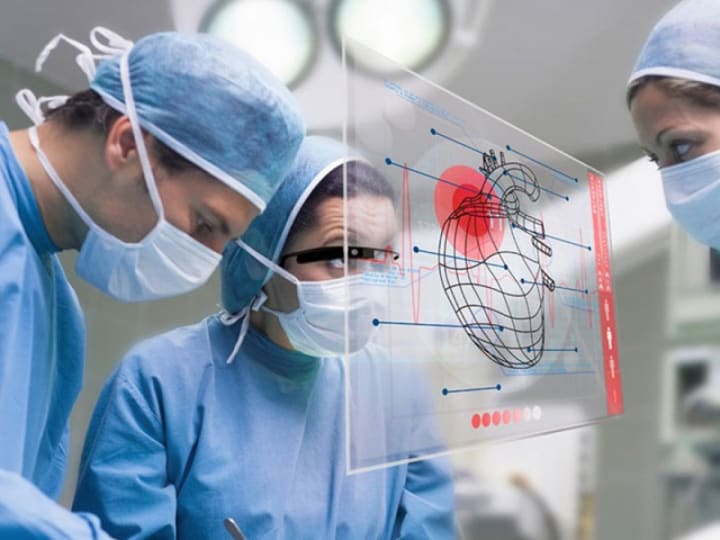 In May 2016, the US National Economic Council, in partnership with academic and non-government organizations, conducted a workshop on the "Legal Implications of Artificial Intelligence." The government's goal is to acknowledge the bigger role that AI will play in people's lives. It is meant to encourage discussions that will help the government create the appropriate policies and regulations to protect aspects of national importance, such as employment, security, and safety.
Robert Wachter, author of The Digital Doctor: Hope, Hype and Harm at the Dawn of Medicine's Computer Age, cautions that unless we—humans—improve ourselves, there will be casualties that come along with the advancement of artificial intelligence in medicine. Hospitals that could not afford to invest in AI-powered machines would have tight competition with those who could, lose patients, and eventually shut down. In the long run, hospitals would also have to make do with less staff in order to avoid redundancy in their resources.
As the Babylon app has shown, AI can change the consulting behavior of patients by replacing a trip to the clinic with the online system.
Offering a different and optimistic point of view on the future of AIM is Anil Jain, M.D., an executive at Explorys which provides about 50 billion medical records and billing information to the Watson project: " 'Instead of saying 'AI' stands for 'artificial' intelligence,' " he proposes, "we should think of it as 'augmented' intelligence. It starts with data, but it ends with insights that transform the organization."'
Reader insights
Be the first to share your insights about this piece.
Add your insights