Al Hirschfeld's Legendary 'Star Trek' Illustrations
His first vision of the classic 'Star Trek' came at the behest of TV Guide who commissioned Al Hirschfeld in 1966 to be part of a review for the premiere.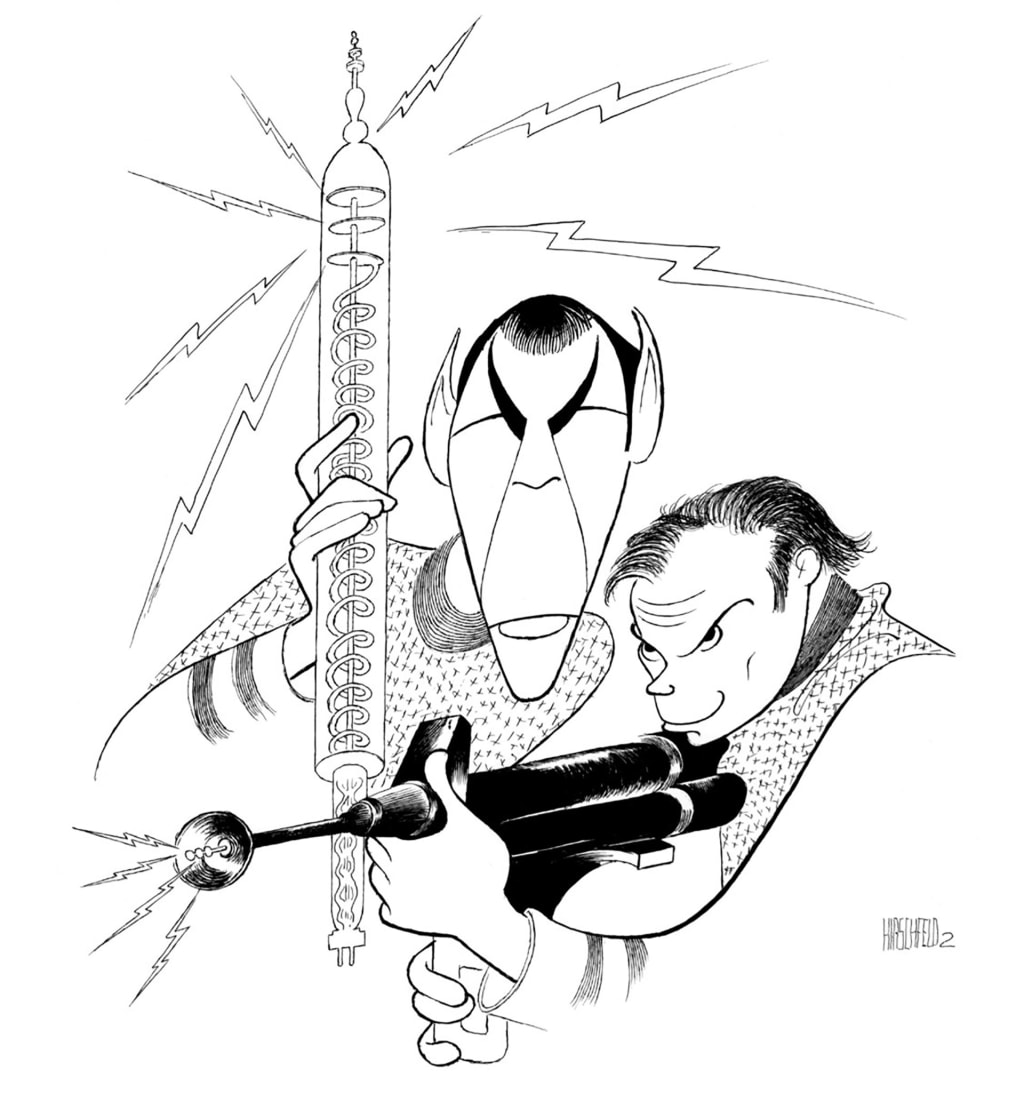 Illustration by Al Hirschfeld
Iconic illustrator Al Hirschfeld was drawn to Star Trek. His first vision of the classic Star Trek came at the behest of TV Guide who commissioned him in 1966 to be part of a review of the premiere. The Image was of Kirk and Spock holding ray guns and what looks like a fluorescent lightbulb. Hirschfeld Hirschfeld said his contribution was to "take the character, created by the playwright, script or portrayed by the actor, and reinvent it for the reader".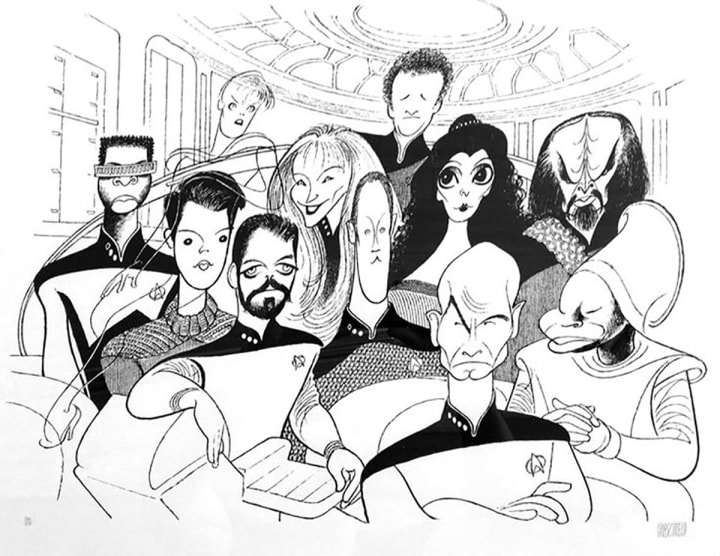 Twenty five years later, in 1991, Data himself (Brent Spiner) commissioned Hirschfeld to illustrate the entire cast of Star Trek: The Next Generation. Spiner is known to both be a sentimental individual, as well as an admirer of contemporary art. The characters include Patrick Stewart, Jonathan Frakes, Whoopi Goldberg, Wil Wheaton, Brent Spiner, LeVar Burton, Gates McFadden, Marina Sirtis, Michael Dorn, Denise Crosby, and Colm Meaney.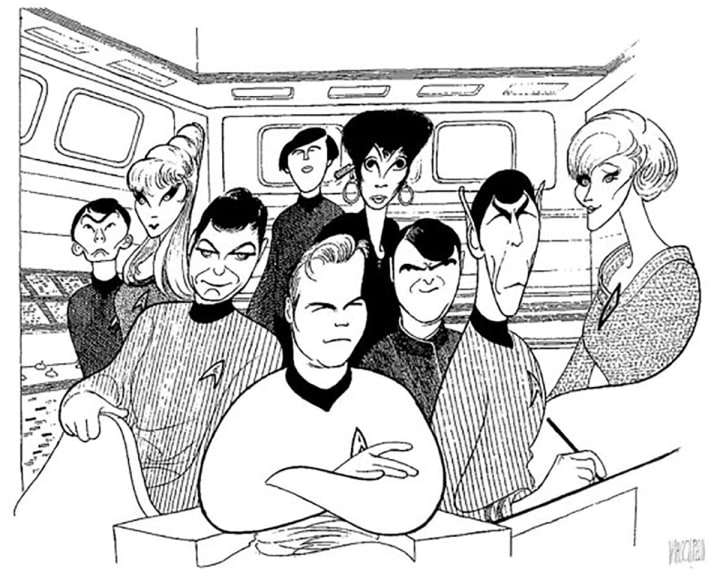 Inspired by The Next Generation piece, in 1993, Hirschfeld set off to sketch the entire cast of the original series. The lithographs of the image had reached a sort of cult level of pop culture popularity and have remained that way into the 21st century. "The piece depicts William Shatner, Leonard Nimoy, DeForest Kelly, James Doohan, Nichelle Nichols, George Takei, Walter Koenig, Majel Barrett, and Grace Lee Whitney."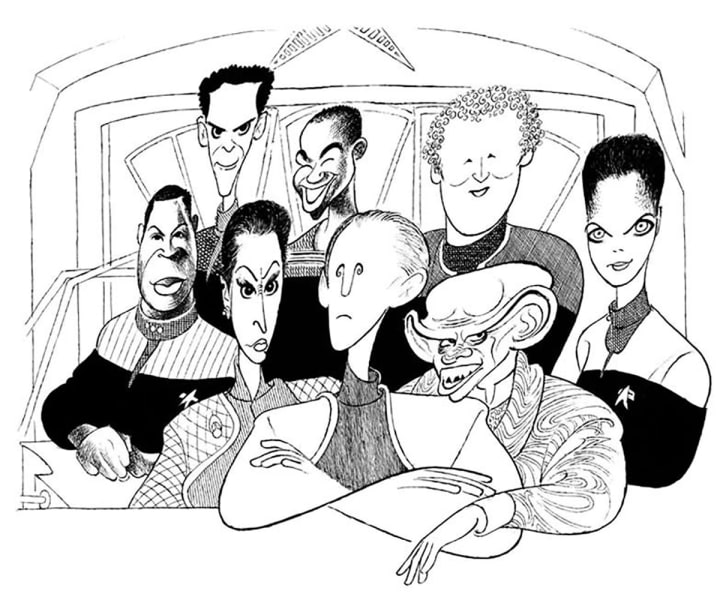 Over the years Hirschfeld, stayed committed to his Star Trek journey, producing the Deep Space 9 piece that became a hit in the lithograph art scene. The piece features Nana Visitor, Armin Shimerman, Colm Meaney, Cirroc Lofton, Terry Farrel, Siddiq El Fadil, Rene Auberjonois, and Avery Brooks.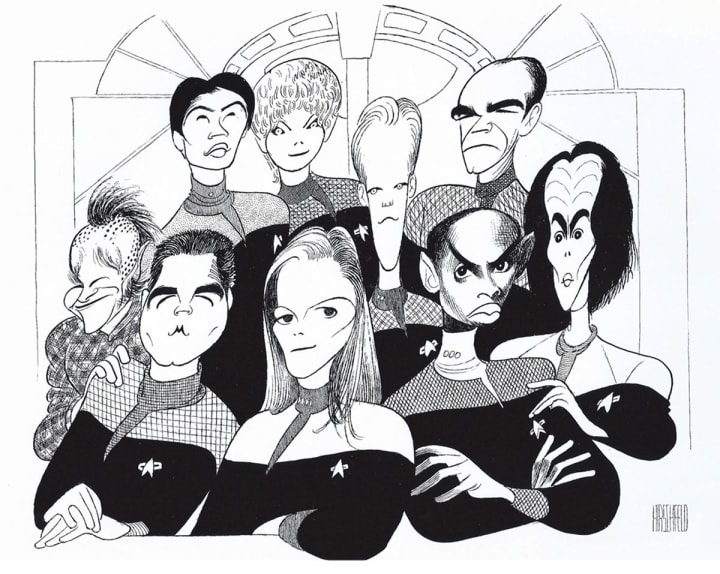 The piece features Jennifer Lien, Ethan Phillips, Kate Mulgrew, Robert Duncan McNeil, Robert Picardo, Tim Russ, Garrett Wang, Roxann Biggs-Dawson, and Robert Beltran. Famously missing 7 of 9 who was not an original cast member, the Hirschfeld Voyager piece remains a favorite amongst investors.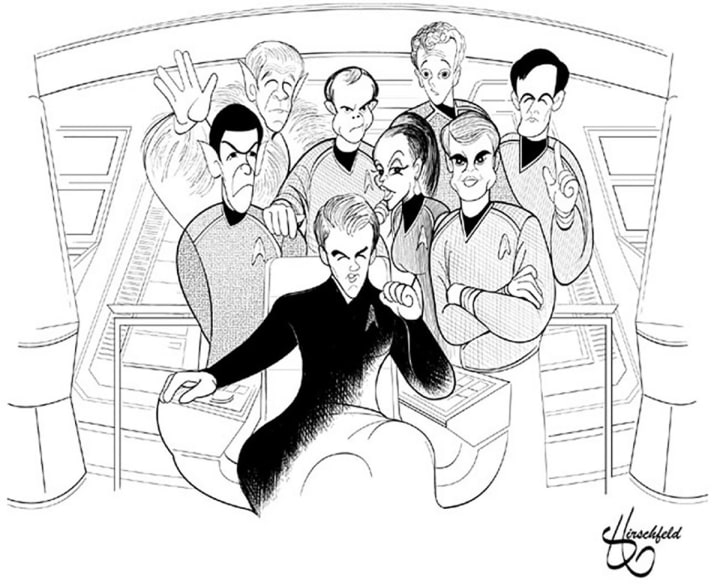 Al Hirschfeld's devotion to the Star Trek imagery was continued. Matt Hirschfeld an artist himself, created a piece in honor of his distant relative. With J.J. Abrams' reboot of the series, Matt created a piece in "Hirschfeld style" of the new Trek cast/crew.
About the Creator
New Yorker in his forties. His counsel is sought by many, offered to few. Traveled the world in search of answers, but found more questions.
Reader insights
Be the first to share your insights about this piece.
Add your insights