2018 Nebula Award Nominees Are Coming to You in Audiobook Format!
Eyes too tired to crack open a book? You can now experience the newest Nebula Award nominees in audiobook format.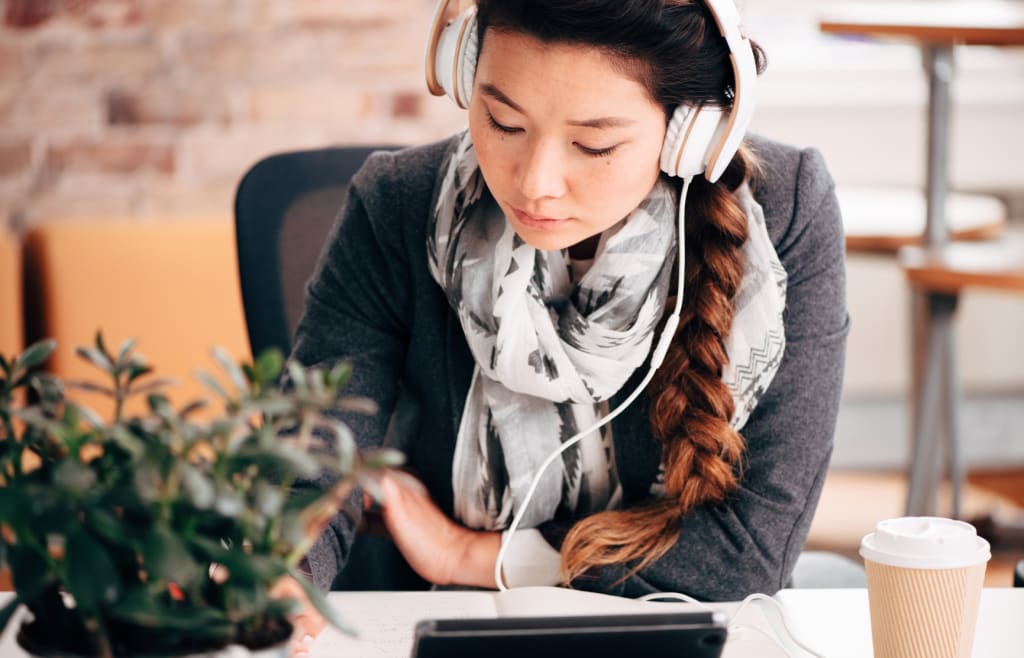 Sci-fi has very few awards that are solely dedicated to the genre, and of those awards, none are quite as esteemed as the Nebula Awards. Ever since Science Fiction & Fantasy Writers of America presented its first award in 1965, the Nebulas have become the ultimate achievement marker for any serious science fiction writer.
Getting a Nebula is far from easy. You have to be nominated for a specific piece by a member of SFWA, and then critics have to submit their votes. If enough people vote you in, you beat the competition, and you get the award.
More often than not, winners of the Nebula Award go on to become household names as a result of their work. In other words, people who want to be privy to the greatest science fiction out there would be wise to check out this literary roster.
This year, Audiobooks.com has compiled a playlist of audiobooks that feature the nominated works of the 2018 Nebula Awards nominees. If you love a good audiobook, add these to your playlist for a story that's truly out of this world…
Amberlough might be one of the most unique books to make it as a Nebula Award Nominee. This slightly steampunk, slightly dieselpunk take on espionage in a dystopian world cannot be missed. It has everything a great spy novel should have— a fascist government coup, a streetwise burlesque dancer, a spy, a smuggler, and an alternate vintage timeline.
Lara Elena Donnelly's first novel is one that has blown critics away. Once you see what this newbie Nebula nominee offers, you'll be fiending for her next publications. Audiobooks.com's narration of Amberlough is a great way to get into this beautifully techno-archaic world while laying by the beach or chilling out on a lazy Sunday.
Feminist sci-fi writer Theodora Goss is no stranger to the Nebula Awards, with multiple nominations spanning back to 2007. The Strange Case of the Alchemist's Daughter is her latest in the running for a Nebula Award—and boy, it definitely earned its nomination.
The Strange Case of the Alchemist's Daughter follows the story of Mary Jekyll as she discovers what really happened during the age-old tale of Dr. Jekyll and Mr. Hyde. She then befriends other women in similar situations, all of whom were products of strange experimentation.
Kate Reading's Audiobooks.com narration is one that will bring this very "strange case" to life in an old-timey radio show style. If you've ever wanted to enjoy a real thriller the way they used to, you'll need to check out this offering soon.
Have you ever wondered what would happen if real-life psychics meet con men? Daryl Gregory's Spoonbenders will give you a pretty realistic look into the world of a psychic family with a con artist father who has a penchant for sleight-of-hand techniques and trickery.
Spoonbenders is a wildly hilarious trip featuring psychics, CIA agents, and a lot of family love. It's a sci-fi novel that even people who hate sci-fi will relate to, and that's why it's become a Nebula Award nominee this year. This beautifully narrated Audiobooks selection is a great way to enjoy a bedtime story, or just unwind after a long day's work.
If you are already a fan of N. K. Jemisin, then it'll come as no surprise that the intricate dystopian world from "The Broken Earth" series would end up on a list of Nebula Award nominees. The two prior books won the acclaimed Hugo Award for their excellent storytelling, world creation, and incredibly rich characters.
The Stone Sky is the culmination of the world built by Jemisin, and it's just as stunning as you'd expect from a writer as talented as she is. If you've been wondering how the supercontinent called the Stillness will see their world end, or how humanity's end times will come, you'll love listening to this audiobook.
Dystopian? Absolutely. Tear-filled? You bet. The Stone Sky will shake you to your very core.
Mur Lafferty has long been a favorite in the sci-fi community, and this time around, she shows how bright she really shines. Six Wakes is a space opera novel that follows the story of a ship's crew of clones. When the clones wake up, they realize their last memories were of how they were murdered in their last bodies. Now, they have to find the murderer, before they get killed again.
If you're a fan of audiobooks, you're going to find this particular story a real treat. Though most Nebula Award nominees do not narrate their own audiobooks, Mur Lafferty is an exception to this rule. She's just as talented a voice actor as she is a writer, and that's pretty awesome.
Nebula Award nominees always have a world of their own, but Fonda Lee definitely brings worldbuilding to a new level with Jade City. Set in an alternate timeline somewhere in Asia, Jade City is all about a society in which jade has become pricier than gold, magic is very real, and elite warriors protect the city.
However, once war has ended, people quickly start to rush to corner the jade market. It turns into a Godfather-esque world with intrigue and secrets around every corner, all for the hope of profit.
A new drug emerges that allows anyone to wield jade, and the results are disastrous. What will become of Jade City? If you listen to the audiobook, you'll find out what happens—and get sucked into the beautifully strange world that is Jade City, too.
Annalee Newitz is no newcomer to being an award-winning writer. She's one of the founders of io9 and has won numerous awards for her writing. Now, she's also one of the newest Nebula Award nominees to have an Audiobooks.com reading of her nominated literature available to audiences around the world.
Autonomous takes place in a dark, gritty dystopian world that is uncannily close to our own. It's a tale that involves pharmaceutical smuggling and a world where everything, including people, can be bought and sold at will. If you're looking for amazing quasi-apocalyptic futurism, you need to check out Autonomous.