Zara the Cobblers Daughter
Part 1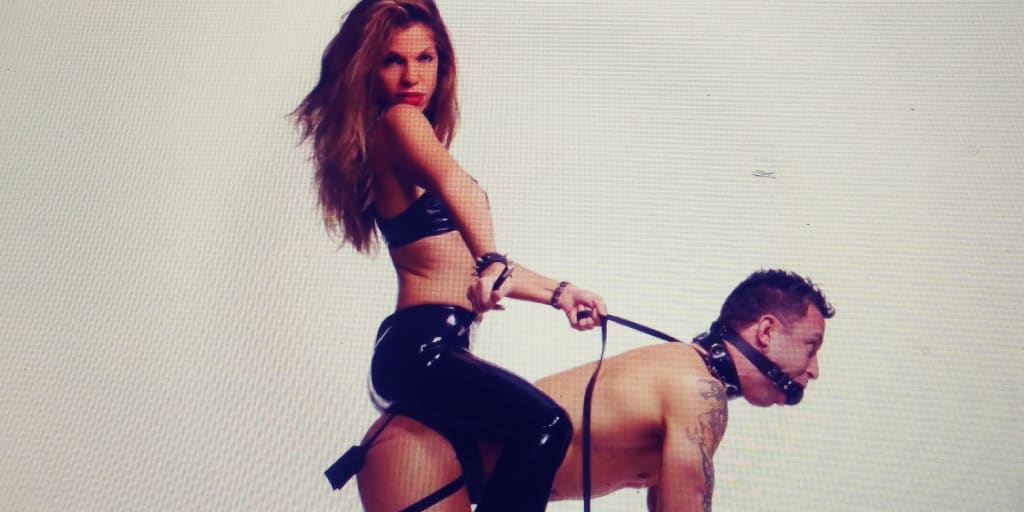 She was a striking young woman, 5 ' 10" tall with the most chiseled high cheek boned face. Surounded by the silkiest long flowing blond hair. He had his breath taken away just from seeing her from across the street from the shop. 'She walks like a queen,' he thought to himself, 'not as the cobblers' daughter that she is. What a magnificent pare of , she must have under that frock,' he wonders to himself. Even so, he could tell by the flawless skin between her throat and what of her chest that was exposed that she was flawless and probably still a virgin. Which he would hope to find out soon either way, she was most certanly ripe for the picking.
The Pince could hardly contain himself, and just seeing her again was driving him insane. His cock was now raging hard, and rubbing roughly up against the inside of his cod piece.
Her name was Zara, she was the cobbler's daughter, eighteen years old and indeed a virgin.
Prince Nile crossed the street to the cobblers shop to collect this years taxes. Comming out with in minutes with no cash but something better, a negotiated deal, Zara for a day.
'She now all mine to do with as I see fit for one whole day,' the short squatty man, with little charm, or smarts, thought gleefully . "What plans I have for you my young nymph," Prince Nile said out loud to no one but himself.
Niles had inherited his fiedom from his perverted uncle, who had died two years earlier, from a unusual self-induced accidental hanging of sorts. The previous Prince was found swinging from a beam in his bed room, pants below his knees and a thin leather belt that he used to wrap around his own neck and the other end around the beam. Apparently the slip knot held instead of releasing.
The Priest, said,"it was satin comming back to take what was his," but most people in town just though it was some weird sexual thing.
The next morning Zara with a large leather bag was at the front door of the manor promtly at nine.
"Zara, come over here and let me look at all your beauty, my,my not a blemish on you of any kind as far as I can see, so far. Please remove your clothing so I might see what I have bought."
They were in the estates' library, the fire place was glowing and the whole room smelled of old oiled leather.
"Yes sire," she quitetly replied in almost a whisper, then not making any movement to disrobe but instead let silent fill the space for an extended period of time before she finally said, "But good sir," Her voice now taking on a different tone. "Before we begin this day of activities, I must be sure you are able to live up to your end of this contract for this is after all a contractual business agreement, is it not?"
"Oh my..I guess it is, what do you need from me?" He whines, as the frutration was getting the best of him.
"I need to first see the equipment I must work with," she reply's now more boldly, as if she is the one to be satisfied, not him.
"Take off those clothes your wearing, and for every two garments you take off, I too will remove one of my mine. No jewelery does not count. So now, get with it," she demanded. Zara took charge of the day.
'This could be interesting,' he thinks to himself . 'Wait till she sees what a real mans equipment looks like, Nile thinks. He proudly removes his cod piece.
Zara's response he had hoped would be terror, fear, excitement, or maybe even passion. He didn't not care just whatever would bring him the most pleasure. The anticipation of now seeing those two big beautiful twins were too much. His penis was as hard as it ever had been in his entire life. Slowly Niles bends back up from removing his britches, with a huge smirking grin across his face.
"You call that a cock?" She shrieked, looking him dead in the eyes," when is it going to get hard?"
erotic
About the author
I am a 70 plus year old, award winning oral story teller from Rockwall Texas. My first novel took me 34 years to write, published in 2017.Since then I have published two books in 2020. Check out for more info. Authorstevekravetz.com
Reader insights
Be the first to share your insights about this piece.
Add your insights