My sister Katrina's second son Nathan came down to Atlanta from Detroit to stay with me for a while. He had been getting into a little trouble in Detroit and we thought maybe a change of scenery and a little male mentoring could do him some good. Yeah, me as a mentor. I don't have a criminal record. I go to work, take care of my family and have some experience from life that I could impart to him. Nathan is 18 years old. He's dark-skinned, about 6'0" with a thick muscular build. I'm 39 at the time. He's supposed to be finding employment, stacking a little money and starting school. Nathan is good company. We talk a lot, lift weights together and do a little partying on the weekends. The club we party at the most is Café Echelon in Stone Mountain. It's a nice club with lots of pretty women.
On the way out of the club headed for the car one Saturday, Nathan introduced me to this girl he met in the club. She's about his age, 19 years old, dark-skinned, about 5'6" and 125 pounds. Nathan told her I was his uncle and introduced her to me as Gigi. I said, "Hello." She was young and pretty, just right for him, I thought. We got in the car and went home. Well Gigi would call the house asking to speak to Nathan and Nathan wouldn't be home, so she and I would talk. It turns out that she's a real Georgia Peach. I could tell right off from her southern accent. Gigi is only 19 years of age, but she already has two children. A 4-year-old and a 2-year-old.
Long story short, Gigi's interest switched from Nathan to me. We started to date. Not exclusively, it was more like a trick daddy arrangement. I would take her to the mall and spend $100 to $150 on her in cheap women's clothing stores and in turn, she would fuck me. I'd buy Gigi little tight two-piece short sets, stretch pants and such. Gigi would fuck me, but mostly she liked the way I licked her pussy. I would lay at the top of the bed on the pillows and Gigi would stand on the bed with her feet on either side of my head, holding the headboard. She would hold the headboard and drop the pussy straight down on my tongue with her knees spread left and right. When she dropped down, I would support her weight with my hands under her ass cheeks. I would try and suck the ovaries out of that hot pussy. Sucking and licking Gigi's clit didn't do a lot for her, but when I pushed my tongue into her pussy hole, she would shake and damn near pass out every time. After she would cum and give up that sweet pussy juice, she would say, "Damn, you're about to kill me." When I fucked Gigi, her pussy lips would engorge with blood. I would pull my dick out of her tight pussy and it would look as if her pussy had been pumped with a suction cup. I wish I had taken pictures of it. I liked Gigi, but the age gap was too large to keep us in the same circle of activities. We just kind of fizzled out. I still have a picture of her that she gave me. It says "I love you" on the back of it.
Books @ Amazon.com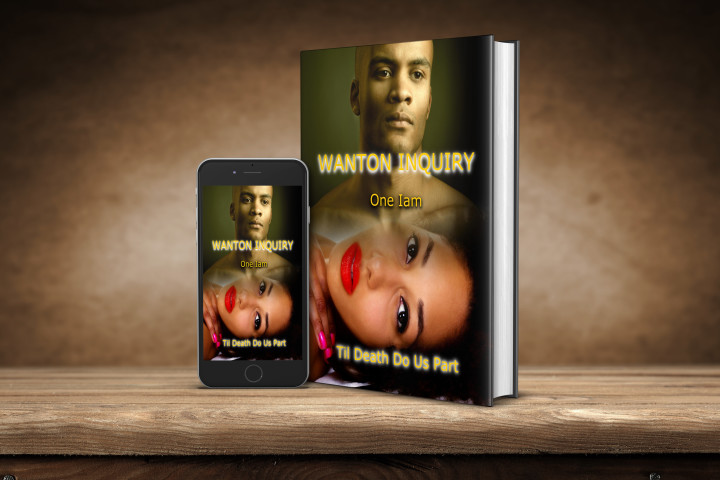 erotic

One Iam
Life is stranger than fiction. We all travel a path to reach our destinations. My destination was enlightenment. My path, a Wanton Inquiry. I didn't start preaching when I was 12, or none of that bullsh*t! My life has been real.
See all posts by One Iam →