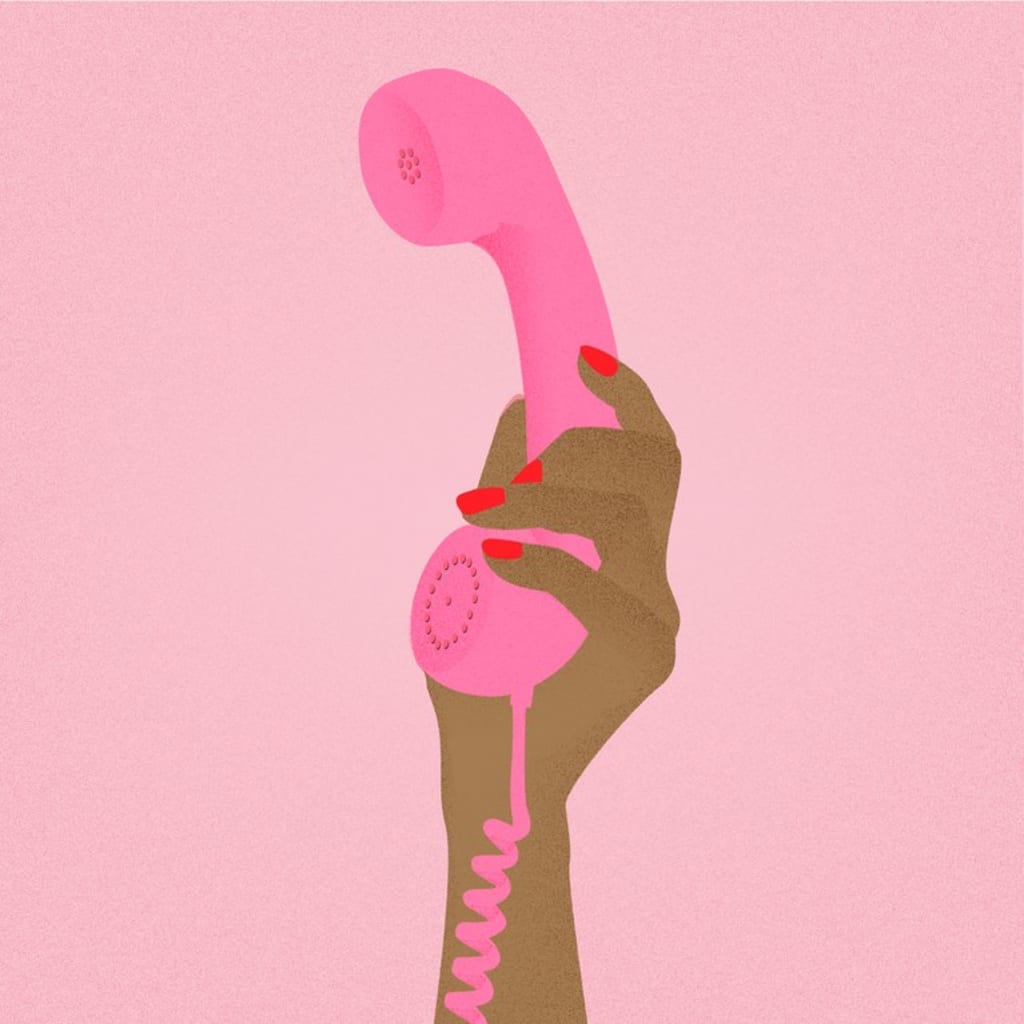 It's true... a good conversation can lead to a great meeting, and great meetings can open up all kinds of possibilities, consequences, and repercussions. In this blog, I'll be giving you a play by play situation that leads to an awesome revelation then became a LET ME GET THE FUCK OUT OF DODGE, BECAUSE I'M ON PROBATION! Are you ready? Of course you are! Let's go:
OH SHIT: "Hello? Is this Tiffany?"
HOT WIFE: "You've got the wrong number."
OH SHIT: "Damn! I'm so sorry for bothering you."
HOT WIFE: "It's no bother... you actually sound like someone I would want to talk to, you have a sexy voice... who is this Tiffany that you were trying to reach?"
OH SHIT: "Well um, thank you... wow, this has never happened to me before. You have a great voice too... wow"
HOT WIFE: "Did my compliment make you nervous?"
OH SHIT: "No no... this just never happens to me, that's all. I met Tiffany earlier today, and I thought I got her number in my phone correctly, but apparently I didn't. Then again, she probably gave me the wrong number on purpose."
HOT WIFE: "Why would she do that though, are you ugly? Just joking with you."
OH SHIT: "No, at least I don't think so."
HOT WIFE: "I think it was meant for you to talk to me. I was just thinking to myself as I lied here alone in my bed, naked, and playing with my pussy that a sexy man should be calling me to tell me he was on his way over to tear a new hole in me, and here you are on the other line."
OH SHIT: "Whoa... um, I've never heard a woman talk like you do. I'm a bit speechless."
HOT WIFE: "You're speechless, because it bothers you, or because it turns you on?"
OH SHIT: "I'm definitely turned on, baby, but I'm also shocked and curious. What's your name, baby? I'm Ryan."
HOT WIFE: "How about this Ryan? Instead of continuing this conversation on the phone, how about you put my address in your GPS, and you bring me that hard dick that's pulsating in your pants right now? Matter of fact, if I text you a picture of this wet pussy, will it make you get here any faster? I'm sure whatever you were going to do with Tiffany will be better with me!"
OH SHIT: "Are you serious?! Don't play with me woman, because my dick is hard, and I'm seriously considering it. Go ahead and send me a picture, and I'll send you mine."
HOT WIFE: "Baby, I can see you when you get here so hang up, I'll send you my address, and the picture!"
TWENTY MINUTES AFTER GETTING A NAKED PICTURE OF HOT WIFE WITH HER FINGERS DEEP IN HER OVERFLOWING WET PUSSY.
OH SHIT nervously rang her bell, as in the back of his head he hoped everything that was happening was real. HOT WIFE flung open the door, and the same chocolate nakedness that OH SHIT got on his phone was now standing in front of him. HOT WIFE didn't even give him a chance to say hello, as she dragged him inside her house by the belt, tugging at it, and unzipping his zipper. Immediately pleased to see his rock hard n' thick wood, she got on her knees, and grabbed it with her mouth, licking, sucking, and swallowing gulps of pre-cum. OH SHIT attempting to gather himself as his body was bucking hard, his legs grew weak, as the sloppy vacuum style head he was getting was blowing his mind away. Right then and there, he was glad he didn't miss this opportunity. His juices overflowed in her mouth, she gagged as she swallowed every drop, then she stood up and kissed him. HOT WIFE grabbed him by the neck, hopped up then slid OH SHIT'S dick inside her. OH SHIT grabbed her hips as she slammed down on his dick. Thank goodness for the wall behind him to support him. OH SHIT couldn't believe it; her pussy was so wet n' juicy, she was limber and gorgeous, so why was she home alone? His mind wanted to question her further, but his dick was telling him that now was not the time for it. OH SHIT fucked HOT WIFE from the back, while she was leaning over the couch, he bent her over, and ate her juicy ass and pussy from the back, OH SHIT fucked HOT WIFE all over her house... until her husband pulled up in the driveway. HOT WIFE must've felt his presence near, because she grabbed all of his clothes, and kicked OH SHIT out of her house through the back door. Once outside, OH SHIT ran up the street to his parked car naked, while clutching his clothes like a football. As he hurriedly got dressed in his car, he smiled from ear to ear, as he smelled her scent on his top lip.
As always, I encourage you to check out all of my blogs on nattiekai.com and nattiekai.wixsite.com/kaih, subscribe to my YouTube channel, leave a tip, and share with others that are kinky like you!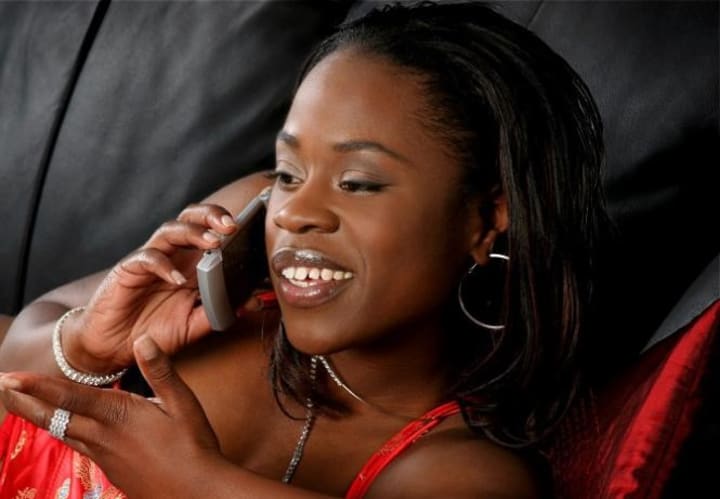 About the Creator
Author, Blogger, Podcaster for Motherhood Sex Marijuana, Writer for Fuego Magazine!
nattiekai.com
nattiekai.wixsite.com/kaih!
motherhoodsexmarijuana.com
Reader insights
Be the first to share your insights about this piece.
Add your insights