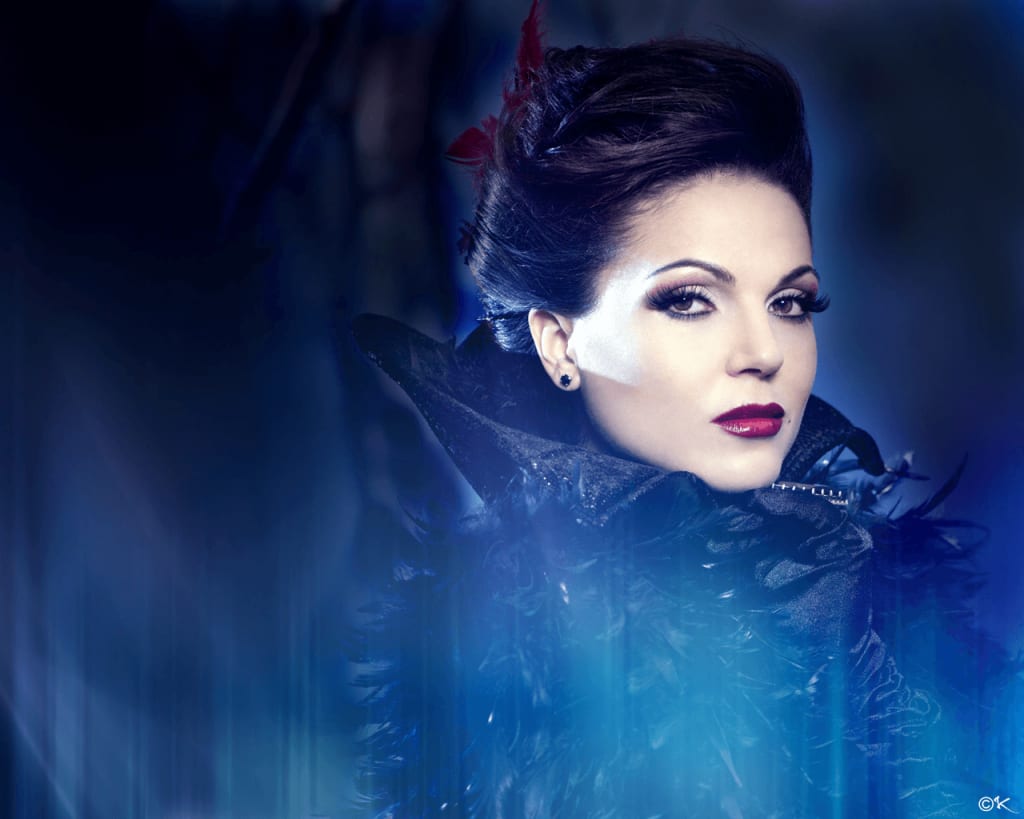 ##### Part 1 - A Walk in the Woods #####
Twas early in the spring of 1809 that she took up residence in the woods near our small and quiet town of Westmoor. We were a small community, reasonably polite, but wary of strangers. It was always "Miss Lendberg" to her face, maintaining the polite social pleasantries in which we all cloak our true emotions. But by early summer, she carried many another name. A witch, some called her, or for a more dramatic flair, "the dark maiden". Actual facts on the arts she was said to practice in those woods were of course slim, so we supplemented heavily with rumors, speculation, and hushed gossip. These were only whispered of course. A decade into the 19th century, we knew ourselves to be enlightened beyond the primitive fears and superstitions of Salem and other such witch-hunt nonsense. This we told ourselves, emboldened by the light of day, or in the company of others. Alone in the still of the night however, as the wind might rattle a loose shutter on the barn, or some unseen creature may scurry beneath the floorboards, the demons of paranoia hunted a bit closer to the heart, and even the bravest among us would not dare to tread the path through the woods in which she dwelled.
What were the crimes of this young woman? None could truly say for sure. Always someone rumored this or that. Why, William Baker had heard -- straight from the friend of his cousin on his mother's side -- that "That Woman" had flown right at him, plunging from the night sky, screeching and yowling like some animal possessed. Never you mind the several pints of ale that had been downed, because that surely didn't have thing-one to do with what was the god's-honest-truth. So the rumors flew, and the tales grew, and as the dog-days of July did rapidly approach, we had ourselves our own little legend festering in whispered tones. Truth be told, there were but a hand-few who would ever truly come to understand the goings-on in those secretive woods. I would be one of those few. I came to see and learn things beyond my wildest imagination; things which defy all logic and things that changed me forever. Was she a witch? Here is the tale, for you to decide.
At the onset of that mysterious summer I found myself of marrying age. My mother, a housewife, and my father, a shopkeeper in the dry-goods trade, worked diligently to procure a suitable husband for their only daughter to marry. Formal introductions had been made to nearly all the eligible men in town, and yet I found myself without a hint of interest in the entire lot of them. Call them what you will, but in turn I found each to be rude, foolish, smelly, awkward, cruel, criminal, or insane, in often unsavory combinations.
My female friends at this age were of course all a-chatter about this boy or that one. Did he like her, and did she like him, and on and on in a boring drone. Forgive me, but I lacked the passion that they felt. No man turned my pretty head, made my heart pound with emotion, nor left me faint and breathless. I did not lack for suitors mind you. Many a young man came a courting at my parents' encouragement, but alas, never could I find that spark, that magical bliss of which the old married couples speak with such fond memories. As my circle of friends began to dwindle as they all began to marry, I came to know the fear that such wonderful feelings were not in store for me.
But I busied myself with other pursuits. I worked in my father's store, did my chores, rode horses on our farm, chatted with neighbors, and took long walks down our many country lanes. More and more though, I found myself straying towards the forbidden woods wherein the "Witch of Westmoor" dwelt. I had been warned, to be sure, by my parents and many others, that the woods of Westmoor were no place for a young lady to dally. "The witch -- she get ya, girl!" they would whisper. "Steer you clear, Missy, of them woods!" But to the young and foolhardy like myself, such stern warnings only serve as sweet jam upon the bread, and the temptation to see for myself what lurked in those deep dark woods came to beckon me in my waking hours and haunt me in my dreams.
So early in the morning on a Saturday in early July, I told my mother I was off for a walk to the old mill at the spring.
"Oh Honey, are you sure?" she protested. "It's such a long walk. You'll be gone all day."
"Don't worry, Mother," I assured her. "I'll be careful, and I've packed a lunch."
She gave me that crooked smile that said she didn't approve, but knew better than to try to reason with me. "Well off you go then, you little scamp. Be back by dark though."
I grinned and assured her that I would, and set off the east along the dirt road at our gate. As I crested the hilltop I turned to wave to her as she looked after me from the porch. That seemed to satisfy her and she returned inside to her household chores. Determined, I then left the road and cut across country, short-cutting a path across the back-forty of Elmer's wheat field.
From there it didn't take me long to near the woodlands of Westmoor. A path along Elmer's farm ran straight towards the woods. At one time that path had been heavily travelled, serving as the main route through the forest. But now it had fallen into disuse, with weeds and undergrowth working at a seemingly unnatural pace to reclaim their turf. People these days just went around the woods, not straight through, the extra time and distance be dammed, thank-you-very-much.
In the growing heat of the day I was glad for the light cotton sundress I had chosen for the trip. A drop of sweat formed on my chest and slid down between my firm cleavage as I worked my way through the grasping tangle of plant life reclaiming the path. I fanned myself with my hand, looking forward to the shady tree line just ahead. I crossed from bright daylight into the gloom of the heavy tree canopy and a sudden chill ran up my spine as the sunlight was swallowed up. My nipples popped to rigid attention as a case of goose bumps shivered up my arms. It was the most eerie of feelings and I paused, unsure if I should continue.