Why I Love Nude Beaches
Guys, get naked and swim.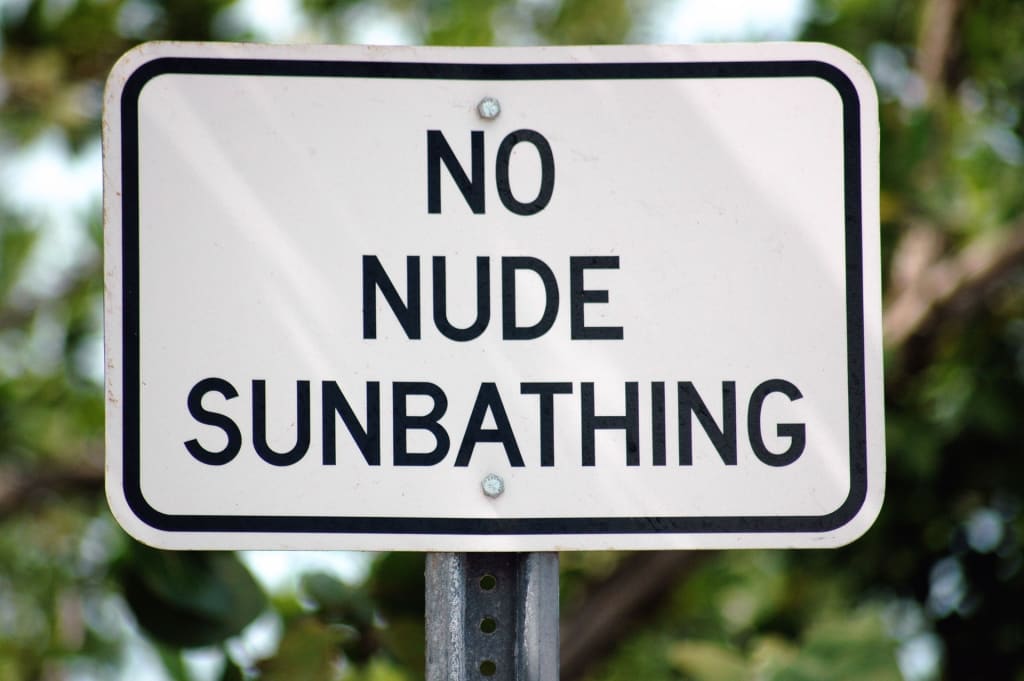 Why I love nude beaches (image: Pixabay)
I used to be a bit of a prude.
Probably it was just my insecurities dictating my perception of the world, but when I was growing up I would have been a bit weirded out by a nude beach. But now, I love them.
I've just spent three days in Sitges in Spain — possibly one of the best places in the world if you fancy a bit of nude beach time.
Here are some of the reasons that I love nude beaches:
Naked Guys

I'm gay. I'm into guys. A nude beach is an ideal opportunity to admire naked guys in all their glory. Not in a creepy way, but in today's world it's rare for guys to just hang out naked. It's cool.
Even in the gym, where there's a fair bit of nudity in the locker room, it's more of a functional process of getting undressed and changed into your kit. The only other relaxed, let's-get-naked, kick-back and hang-out kind of scenario that I can think of is a sauna or steam room. It's liberating and empowering.
Tan Lines

It feels awesome to have the sun's rays gently toasting every inch of your body, to be able to wander into the waves and feel the water washing over you, unencumbered by unnecessary clothing. The downside to this is that you soon lose your tan lines.
For me, there's something incredibly sexy about guys who have a speedo-shaped tan line — their bodies are tanned, and then bam, their asses are contrasted in a lighter tone. But it's a small price to pay and a sacrifice that I'm willing to make in order to embrace the world of nude sunbathing.
Sex
Not all nude beaches are overtly sexual places, but some are. While there's always something sexy about being naked around other guys, some nude beaches naturally lend themselves to taking things a bit further. Maybe there's a secluded rocky outcrop, or some nearby sand dunes or forest area. Obviously, you don't have to treat yourself to an anonymous hookup, but the option is there if you fancy it.
Diversity
I used to have the impression that nude beaches were for older guys that no one really wanted to see naked. That's totally not true. Nude beaches attract a total mix of guys — all ages, sizes, colours. Guys that I find super-hot and guys that don't tick my boxes. Nude beaches are also a great reminder that guys come in all shapes and sizes — there's no such thing as perfect, everyone's different, and that's cool.
Hangups
Whatever your sexuality, guys think a lot about their penis. Is it big enough? Is it a weird shape? Will other people make fun of it? Spending a bit of time on a nude beach is a great way to get over all of that stuff.
You quickly realise that everyone's dick looks different, everyone's dick looks a bit weird, and no one really cares what your dick looks like. That's not to say that people don't look, it's some kind of human instinct to automatically check-out another guy's cock, but ultimately no one cares.
This is a good lesson to take into all aspects of your life — all that time trying to discretely get changed at the gym or the swimming pool, with a towel wrapped around your waist to protest your modesty, no one cares. Literally, no one cares.
Guys, tanning, swimming, nudity, dicks, sex, and life lessons. You may not want to plan every vacation around the potential for you to be able to strip off and get naked, but it's a pretty good place to start.
I love nude beaches.
lgbtq
About the author
A non-smoker who loves to laugh... (and binge on travel, food, movies, fashion, and theatre...). Find me on Twitter @gtvlondon
Reader insights
Be the first to share your insights about this piece.
Add your insights