No joke. No crap in my asshole, you are not serious, booty tickling lie.
Boobs have had the gift of blessing us with their presence since the age of time. They are perfect for all occasions and NEVER go out of style.
No matter what size, shape, or form your boobs take there is a way to love every breast.
Exhibit A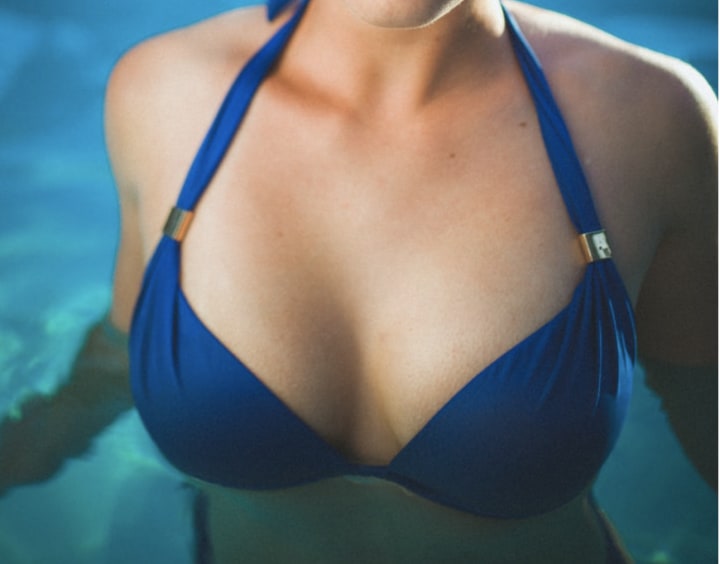 Do they not look DIVINE? Does a goddess's beauty not deserve to be admired and given a round of applause? Why are boobs just so sexy? It is as if the heavens have descended two beautiful and precious gifts upon a woman's chest for the simplicity of pro-creation, but for the admiration and worship from all.
But what are the actual benefits to having boobs in itself? As a personal C-cup owner of two beautiful breasts, this is why I absolutely love having boobs.
1) Personal Shelf Space
Just like the convenience of an airplane foldable table, boobs can create a personal, customized shelf on your chest when you lie down. Not only do these beautiful breasts always serve as a gorgeous sight to see, they also make a great placemat for when I want to leave my chips on the flat side of my top breasts while I binge some youtube series. This position is EXTREMELY comfortable and who doesn't like the added bonus view?
2) Safety Blanket of the Body
Groping yourself is maybe one of the most soothing and comforting feelings in the world. Ever had a blanket that came fresh out of the dryer and engulfed your whole body inside like a burrito just because you can?
Terrible analogy, BUT the last part rings true for boobie owners globally- everyone grabs their breasts simply because they can. They are the security blanket of the body!
Did you just watch a funny video online? Grab your titty. Finished working out and are about to take a shower? Grab your titty. Do your boobs feel sore because you are near your period? Grab your titty.
LITERALLY THERE IS ALWAYS A REASON AND NO REASON AT ALL TO GRAB YOUR OWN TITTY!
This is because it is simply a comforting feeling to remember and feel your own safety blanket of your body from time to time to just remind you that your boobs are still there for you throughout all the hardships and bored times of your life.
3) You have an extra storage container everywhere you go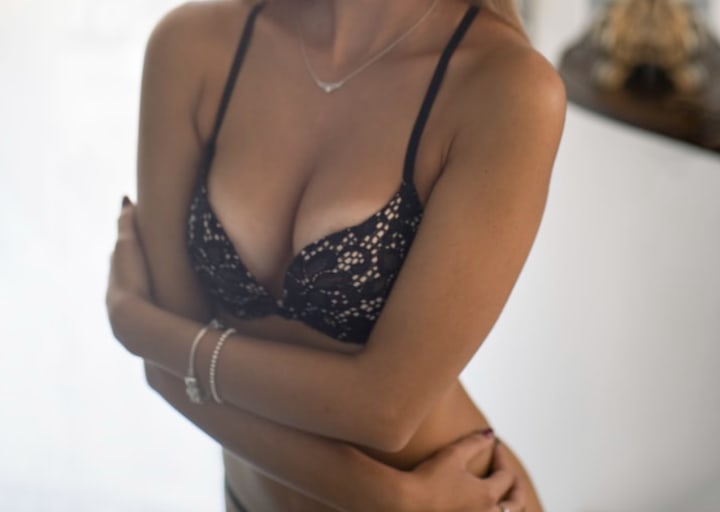 Don't want to carry a purse all day? Boobs feel secure in bras and are a gift for storing any other goodies you may need for the day! You feel like a whole storage unit when you go out, but it's easy access and low maintenance throughout the day.
An A+ reason why bras are the best duo the world of boobs has ever met. Use your secret departments in your bras to stuff random items like a mini liquor bottle to the club (because those drinks add UP) or extra cash and your credit card that you may need later in the day.
4) Travel Pillow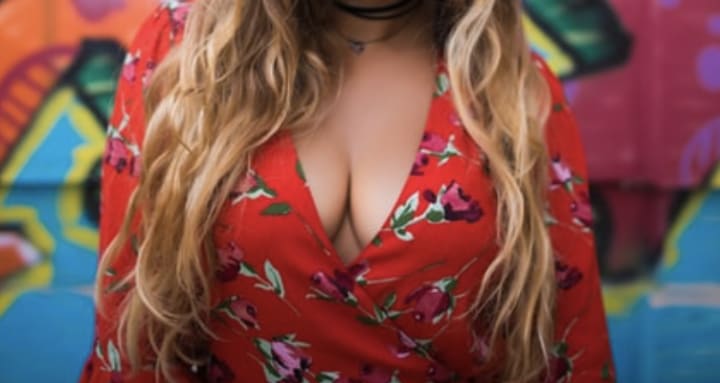 If you got a boo, a child, or a dog that likes to cuddle-you have a built in pillow on your chest!
The best part is that this pillow travels everywhere your lovely body is! Your boo wants a pillow during a movie scene? BOOM. Titty pillow. Your dog wants to cuddle after a long day? BOOM. Instant pillow.
How could anyone not want to cuddle a hottie with a custom built pillow on their chest?
5) We can nurture life
For all those breast-feeding moms out there, your boobd literally have the power to NURTURE life?!?! No man can produce milk for his child to drink and grow from. You have the gift to do that!
Shooting milk out of both the left and right titty for your little bundle of love! You are the real MVP and provider of life for the family. The rock that holds the power to sustain life with their own body's creations. A truly beautiful sight.
The point is that our world will always have reasons for why boobs spice up our lives in a sweet way no other body part has been able to replace. The world of breast owners deserve a safe space to appreciate their boobs.
We deserve the right to show them off as we please to celebrate our titties and recognize all the beauty they provide for us in this world.
From a proud boobie owner to you, let's celebrate our titties.
.
.
.
If you would like to stay connected with me,
Follow me on my youtube channel! I talk about various life and dating tips with occasional unique insights to the world from my eyes.