Why are London's kink clubs under threat?
Tower Hamlets Council is aiming to close down Klub Verboten and Crossbreed, two of the UK's most diverse kink and fetish events.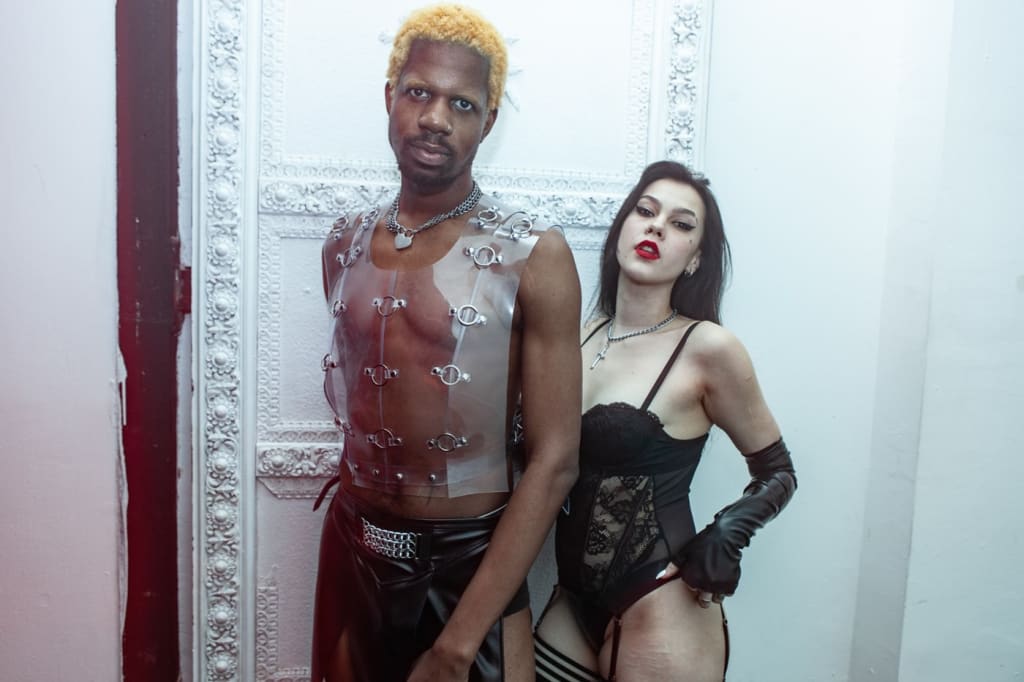 The kink culture in London should be thriving. Klub Verboten and Crossbreed have been praised for their modern and more inclusive approaches to kink and fetish partying, which prioritize community and safety, since its inception in the mid-late 2010s. Even after the epidemic put the UK's nightlife business on hold indefinitely, several events resurfaced with increased demand and increased membership applications. Verboten even received funds from the Arts Council as part of its COVID Culture Recovery Grant in 2021. They should, by all accounts, be on their way to recouping some of the time and money wasted during the last few years of uncertainty. Regrettably, they are now facing a new threat.
Klub Verboten and Crossbreed, two of the UK's most well-known kink and fetish events, are being targeted by Tower Hamlets Council. The borough council has written the organizers of both events, requesting that "nudity and semi-nudity" be prohibited in venues throughout the municipality. The council has also contacted venues, threatening legal action if the activities continue, which might affect Klub Verboten events as soon as this Friday. Karl Verboten, one of Klub Verboten's founders, condemned the legislation as "outdated and moralistic" in a statement to members this week.
In a statement released by Klub Verboten, Leo Charalambides, a famous sex institution licensing attorney, adds, "Many municipalities have a narrow and incomplete understanding of the function of adult and sex entertainment within their Night Time Economy." "Their policies and procedures are out-of-date and uninformed. Typically, local governments control lap-dancing establishments but willfully overlook the whole variety of adult and sex entertainment that operates openly in their community."
Modern events like Klub Verboten and Crossbreed blend sexual freedom with rave culture in a way that isn't represented in current legislation, thanks to living DJs and a concentration on music. It's unclear whether they require a sexual entertainment license, which is normally provided by municipal governments and covers places like sex stores, sex movies, and strip clubs. Sexual entertainment licenses, on the other hand, include stringent requirements for sexual activity and touching, making kink and fetish events improbable. Klub Verboten and Crossbreed, on the other hand, have found homes in live music and multi-purpose locations like E1 and The Colour Factory, which have been approached by Tower Hamlets Council.
"It's a complicated undertaking to accommodate for over 1,000 people," Verboten explains in an interview with Dazed on the challenges Klub Verboten has had in finding a suitable venue in London. "Congestion, temperature, personal space, waiting times, safeguarding, and the complexity of human contact - [let alone] kink. Of course, we didn't get it right on the first try, but E1 was equally as ambitious in performing the hard, detailed labor while listening to our people and aiming to improve with each step. We may all have to relocate to Berlin if we don't get it."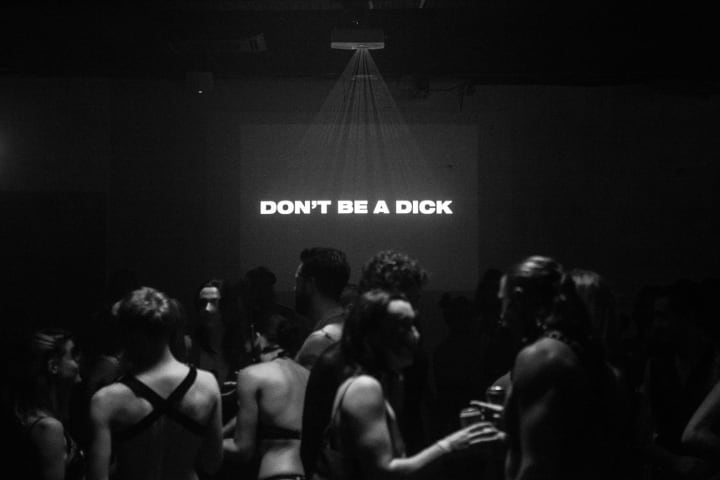 Tower Hamlets Council has a long history of anti-Sexual Entertainment Venues sentiment (SUVs). The borough was one of many in the UK to pass stronger regulations in 2014, establishing a nil-cap policy on new licenses and tighter controls and fees for current ones. In response to these changes, the East London Strippers Collective (ELSC) was founded in Tower Hamlets in 2014, claiming that they have "driven to worsening in working conditions in SUVs, leading to increased levels of workplace abuses and business malpractice." They're starting to have an impact on kink and fetish nights as well. The National SEV Coalition is at the vanguard of de-stigmatization efforts and deserves to be supported right now."
Until recently, kink and fetish evenings drew a predominantly straight, Caucasian, and well-heeled clientele. The scene has just recently begun to become more accessible and diversified, with the establishment of Klub Verboten in 2016 and Crossbreed in 2019. Both nights' crowds are primarily young and LGBTQ+. They put a lot of money into security, including door vetting, SIA-licensed bouncers, externally trained safeguarding teams that monitor all behavior at the events, and, in Verboten's case, a stringent "don't be a dick" policy.
The Boudoir Club, a private swingers club in Tower Hamlets aimed at a heterosexual clientele, has yet to be contacted by the Council, despite ticketed events (which also take place at E1) costing £80 and cruises costing up to £10,000.
"I can't believe it's come to this; local governments are using taxpayer cash to search into our Instagram account instead of simply calling and asking what a fetish dress code means" – Karl Verboten
"Despite approaching several Councils pro-actively since early 2019, local politics has never cared to comprehend our community to a big extent," Verboten argues. "Any discourse we attempted resulted in shut doors, increased stigmatization, and the occasional faint threat." Now the bombs are falling because everyone is terrified of us, and no one has tried to acquire the language and human characteristics necessary to traverse our community. I can't believe it's come to this; local governments are utilizing taxpayer cash to snoop through our Instagram account instead of simply picking up the phone and asking what impact play is or what a fetish dress code is."
There is a widespread assumption that sex clubs and other sexual entertainment facilities should be regulated from the outside by people who have little grasp of how they work and are reluctant to learn. More uninformed regulation often leads to more exploitation and discrimination because it prohibits workers – whether strippers, dancers, or kink event organizers – from developing safeguarding practices that are most effective for them. The council has failed to clarify what constitutes'semi-nudity' in the case of kink and fetish events, for example. The existing legislation is discriminatory and binary - for example, women cannot be topless and men cannot have their arses out. "Existing legislation would oblige a venue to inquire about someone's gender before they could take their top off," Verboten explained in an interview with Vice.
The emphasis on 'nudity' and semi-nudity originates from a moral perception that certain dress codes or permissive sexual contexts – whether in a sex club or a strip club – are more likely to lead to sexual violence. Many members of Klub Verboten and Crossbreed, on the other hand, say they feel safer in their clubs and at their events than they do in other clubs where security is solely focused on disrupting drug usage.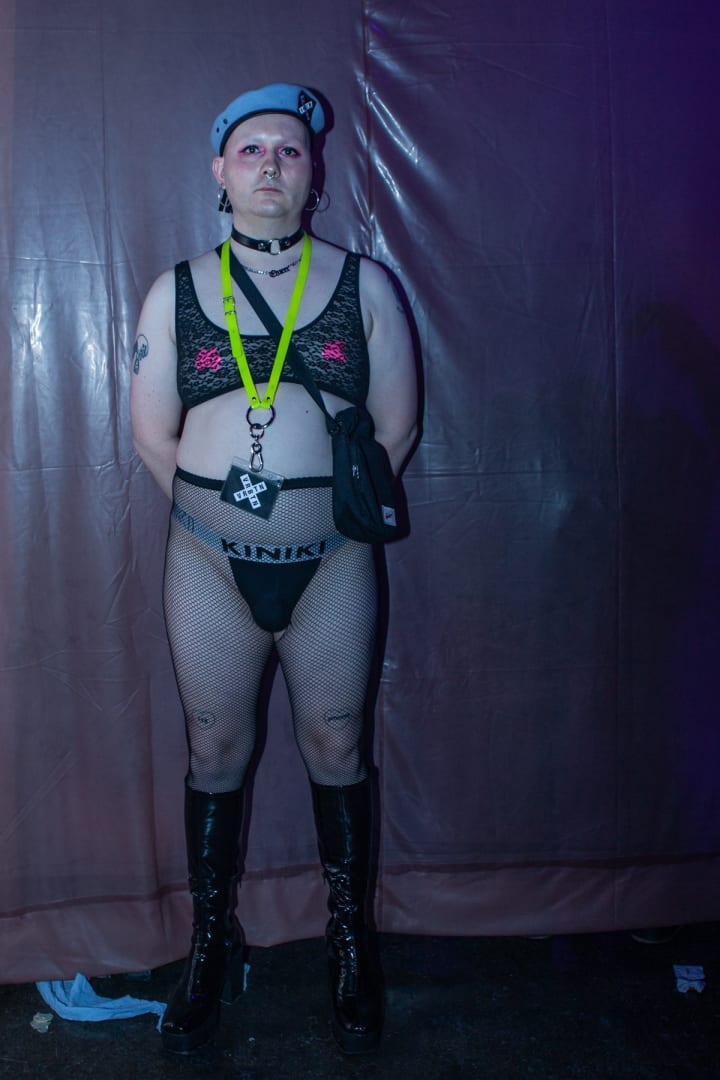 In a statement, Bryony Beynon, co-founder of Good Night Out, said, "We have trained and accredited Klub Verboten's employees and procedures three years in a row as an organization taking the highest care when it comes to developing cultures of consent in nightlife." "Their procedures are among the most stringent and well-written I've audited in ten years of working to prevent gendered violence in nightlife, so it strikes me as deeply reactionary and ironic that this clause is being used to target an LGBTQ+ space, given that we also work with hundreds of high-street nightclubs where, while nudity may be less common, sexual violence and abuse is far, far more common."
Local councils and law enforcement are frequently alerted to the potential of sexual violence – hardly pillars of the community on the subject, as we have seen – but it's just a thin cloak for the true issue, which is that 'we don't like it.' In reaction, the community is banding together under the hashtags #savekinkspaces and #savequeerspaces to safeguard its events. Meanwhile, Klub Verboten has organized an open-panel debate dubbed "The Sex Club Summit," inviting municipal councilors, policymakers, police, licensing barristers, charitable organizations, and community leaders to participate.
"We should all be in the same boat, working together to keep people safe(r) and establish the necessary standards, training, and practical implementations for this difficult but doable endeavor," Verboten argues. "The Good Night Out Campaign and Safer Sound Partner Ships have been genuine superheroes in providing venues and communities with training on eradicating sexual harassment in nightlife culture." I don't want to pass judgment, but maybe it's time for local councilors and law enforcement to have some refresher training."
Our request for feedback has yet to be responded to by Tower Hamlets Council.