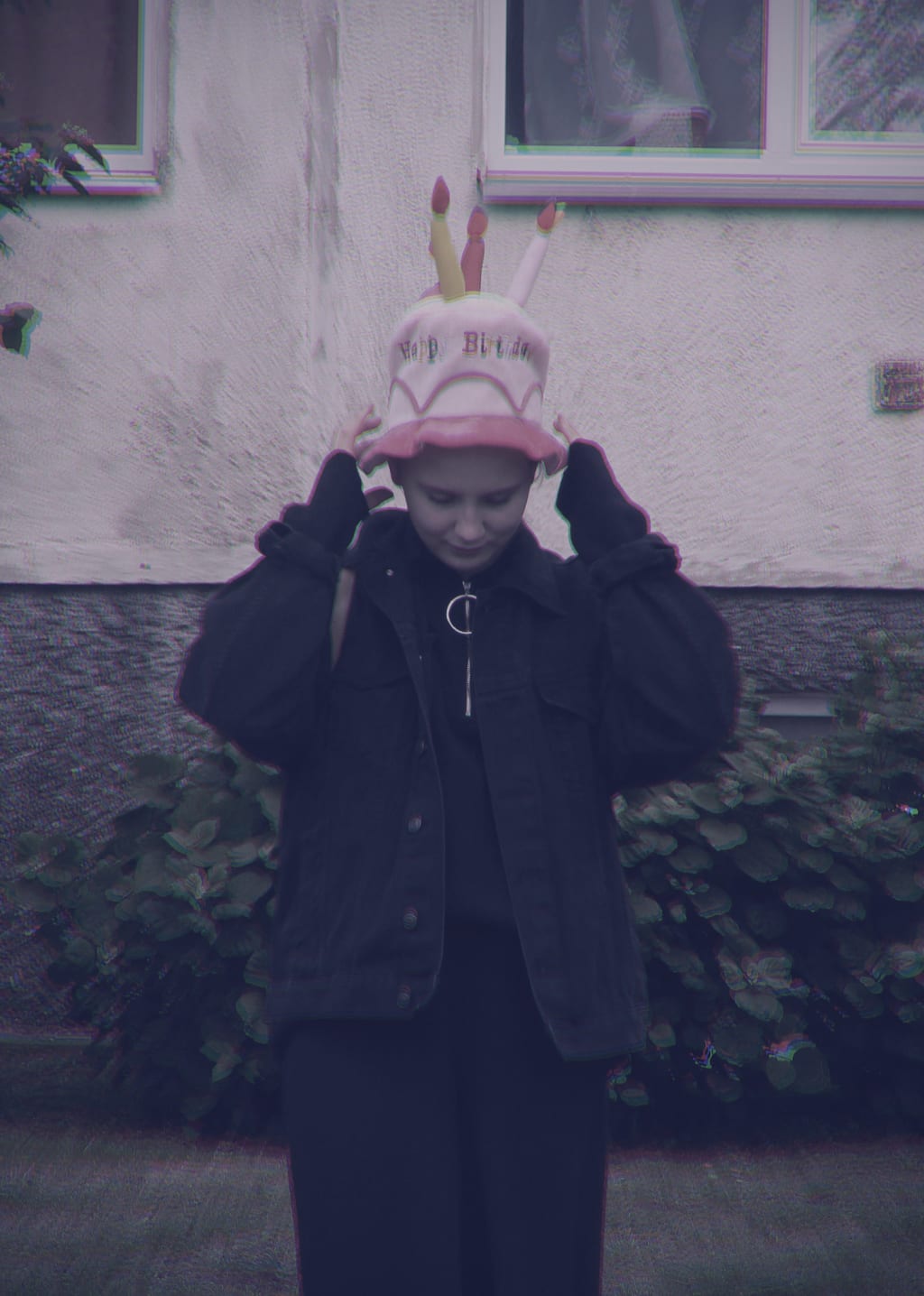 Childhood
The first embrace happened in my childhood. A time of being carefree and living in imagination. Power of one's imagination is unlimited. We were but kids with sticks and grass stained clothes, but in our eyes, we were bad ass heroes. Engineers that created robots from scrap, cardboard boxes and flashlights. Fighters that had been bandaged up from head to toe. The more unbelievable your character, the more awestruck everyone else in the yard was.
We were fearless and forever dreaming. Not even nature itself could stop us. Thunderbolts and lightning were no longer very very frightening. They were a magnificent opportunity for an adventure. From one backyard to another; climbing fences and trees, running from one hideout to another and coming up with elaborate escape roots. The less effective and the longer it was - the better. This melted our grip on time and by dinner time we felt like we ventured through a whole fantasy world.
Not even night time stopped us. It turned floors into lava and household materials into building blocks for dream castles and forts. While there were many things that could go wrong while playing, nothing was worthy of concern. Our parents didn't think so and neither did we. Only now as I am typing this I realise how childhood can shape a person. Quirks and experiences are cemented in the subconscious mind and reflected in the behaviour. A big group of childhood friends resulted with me being good at witty banter. The majority of the group – me having thick skin and saying how it is: "Hey, buck-tooth, we're watchin' cartoons in my house, come over!" Nobody got mad or hurt. We were kids being kids. Adults were being adults.
Evenings of adult drinking and celebrating caused no harm. We had an opportunity to play in the next room, the adults – an opportunity to complain about us being too independent and playing alone. It was a time when parenting consisted of a harsh word and trust not to cause havoc while "the adults are talking".
With minimal supervision we had the whole house for exploration. It was our planet. The TV was our rocket ship to fantasy lands, some of which were not kid friendly. Some of which were adult friendly. The adults were very very friendly. And with enough attention, retention, repetition and motivation we managed to reproduce the friendliness.
It started with an innocent discussion.
'Did you see that-' Shift of eye, lowered tone 'R rated show last night?'
'The what?... I mean yeah that show. I've seen it, but I don't remember much.'
'IT WAS ON JUST YESTERDAY!' Deep inhale, deep exhale. Surprise on the face contained. 'Never mind…' glint of mischief in the eye 'I saw this thing… there was a woman and a man.' Visible inspiration in the face 'Here I'll take my pants off and show you'
It was not innocent.
New adventure, right? I can't seem like an outsider to my closest friend. He's not the only one that can act as an adult. I'll take my clothes off and be a big girl. Big girls don't fear.
I step out of my dress and panties. He puts his right hand on me and guides my hands with his left. Us touching. A tingle starting at my feet going slowly all the way over my body, leaving a trail of Goosebumps. I never thought that our private parts could feel so strange yet be so close. I never thought there was so much we could do with them. As much as our childish minds, influenced by TV, could do. Even if it does hurt. Even if I feel uncomfortable. My body lying on the couch and him on me. Legs quivering from fear and the straining position. Was I ready for this? Sensations foreign. Am I an adult yet? Can't take back my hands he's holding them too tight. I know this won't stop here with a single encounter. Every time it was just worse. Fear of my parents finding out. Fear of what he'll think of next. Fear of letting him down.
At times I tried to cry, but no tears came. I did not want my mouth on his cock. I did not want to step out of my pink dress. He felt pleasure, I felt disgust. We were always so close; him laying on top of me. He was heavy. I felt crushed and used. No longer friends. No longer anything. We don't meet often anymore. When we do it's fleeting. No security, artificial closeness. Why do our bodies connect, but hearts do not? Why am I doing this?
I try to escape.
'This will only make us closer as friends! We're like those adults!' He said, trying to persuade me.
'Yeah we're like those adults…' I can't meet his eyes.
I can't escape.