When Phone Sex Goes Bad
Sometimes ET should just phone home instead...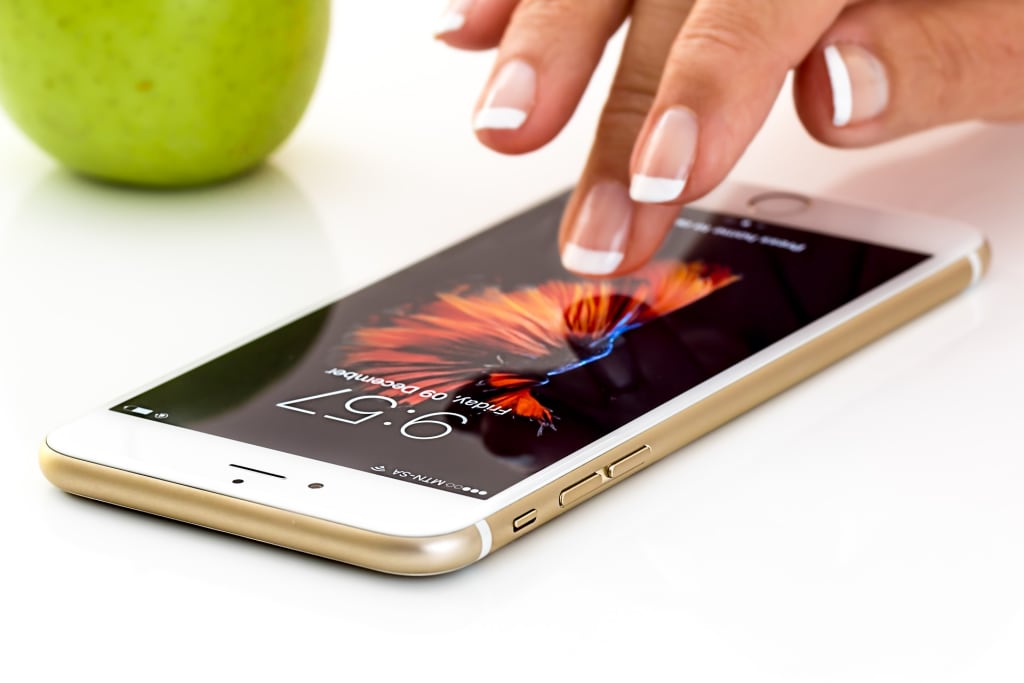 He stretched out on the bed with the phone propped under his chin. There was a 'hands free' setting and he guessed he would use that later, when the time was right. For the minute he preferred the sense that they were whispering in each other's ears. It felt more intense and dirty.
"So," he murmured in a low rumble, "are you alone?"
"Oh, I am," her voice came back down the line. He liked it. Low, throaty, very sexy.
"All alone?"
There was a pause.
"What other kind of 'alone' is there?"
"I mean, you are all by yourself, just you and me, talking on the phone."
"Ah, right. Yes. I'm here and there's no one else in the room with me."
"Good. Close your eyes."
"OK. I have them closed."
"Open your legs. Slowly."
"I can't."
He blinked.
"Why not?"
"The cats asleep on the bed. If I open my legs too far I'll wake him up."
"I thought you were alone?"
"I didn't count the cat. Is that a problem?"
"I suppose not. I can't usually Dom with a cat in the room though. They have this way of looking at you as you spank their owner, as if to say 'that's my meal ticket you're hurting.' OK, well, as far as you can then."
"Oh." She sounded disappointed. Then brightly: "Could you say that in a dommy voice?"
He dropped his tone much lower and murmured:
"Listen to me, bitch. I want you to open your legs as far as you can without waking the cat up."
"Oh yes! That's good. OK, I'm opening my legs for you. I'm doing it really slowly. Ouch! Fuck!"
"What happened?"
"The cat just bit me. And he's knocked a lamp over."
"Forget the damned cat."
"OK. I'm forgetting the cat. Little prick. He drew blood."
"Shhh. Concentrate."
"Sorry. My eyes are closed and my legs are parted."
"OK. Lift up your night dress. Do it slowly."
"I'm not wearing a night dress."
"What are you wearing?"
"Pyjamas."
"OK. Black, silk pyjamas. Those are sexy."
"Well…. actually, no."
"Lace? Some kind of sexy playsuit?"
"Not exactly. Cotton. And they have pictures on them."
"Sexy pictures?" he asked with diminishing hope. Her response sounded unconvinced.
"Well - if you get turned on by Noddy, then, yes, they are horny as hell. Otherwise no."
"You put Noddy pyjamas on for phone sex?"
"One of the things about phone sex is that you can wear what you want. You don't have to dress up to do it."
"No, obviously, you don't. But usually you either do, or you pretend that you have."
"So I should say that I'm wearing something I'm not?"
"Yes. So it sounds sexier."
"Ah. What would you like me to be wearing? Something slinky from La Perla?"
He sighed.
"The problem is, I know you're wearing horrible cotton print things from the kiddies section of Primark. It kind of blows the illusion for me. But OK, we can work with that."
"Good. Because you have a sexy voice."
"You do too."
"But your voice sounds pretty irritated."
"I'm not irritated," he snapped. She giggled.
"It's kind of sexy actually."
"It is?"
"Oh yes. So what would you like me to do? Master."
"I'd like you to undo the buttons on your top and peel it down over your shoulders. One at a time. Slowly."
"OK. I'm doing that. "
"Get the sleeves tangled up around your elbows. I want you helpless. I want you unable to resist as I lick your breasts and bring your nipples to firmness."
She made happy giggling noises on the other end of the line. She sounded happy. They were getting somewhere.
"Now, put your thumbs into the waistband of your pyjamas and ease them down, over your creamy buttocks. And your wet ..."
"I can't."
"Why not?"
"Well, for one thing, I'm stuck. I've got the top tangled up all round my elbows, like you told me to."
"Oh – so just untangle it."
There was a clunk of the phone hitting the bedside table, then a bit of cursing.
"OK, I'm back. And I'm topless. My big, fruity boobs are at your disposal, for licking and – you know – jiggling like you do when you buy cantelopes at the supermarket."
He closed his eyes and tried to ignore the image.
"Just pull your pants down for me."
"Having a little trouble with the drawstring."
"What? I thought they were elasticated?"
"I never said that. I've got one of those cotton strings and it's kind of seized up in the wash. But I'm wriggling."
There was a crash.
"What was…?"
"The other lamp. I'm still wriggling. OK, I've got them down over my hips. My big, womanly, baby bearing hips."
He sighed.
"Part your legs."
"Yeah, can't do that. The string won't let me. Not unless I take the noddy pyjama bottoms all the way off."
"Then why the fuck don't you do that!"
"Oh, temper. Now you're sounding really hot."
He closed his eyes and breathed in through his nose.
"Are you naked yet?"
"Yes."
"Good."
"I'm very, very naked. Just for you."
"Good."
"So what should I do? I'm eager to please."
"All right. I want you to imagine something for me. Put your fingertips between your thighs and caress the flesh. Put out your tongue and wet your lips like an eager slut, ready to be mounted. Now imagine you are lying back on the bed."
"I'm doing that."
"Are you touching yourself."
"Oh yes…."
"I want you to imagine I'm watching you. Sitting on the satin bedcover beside you."
"Satin?"
"Yes. Beautiful, black satin."
"What are the other sheets made of?"
"Satin as well. "
"Hm." She sounded a little concerned. There was a pause." Are these sheets old?"
He smirked.
"Baby, these sheets have seen a lot of action."
"How have you washed them?"
"What?"
"Satin is really difficult to clean well. You can't put them in a machine and you certainly can't dry them in a tumble drier. So these are either not very glossy, kind of like old sacks, or I'm lying here on a lot of bodily fluids and that's really yucky. Even if you hand wash, you'll still end up with nasty stains and that's…."
"OK, I'll change that. These are new sheets. Brand new. Out of the packet. I bought them today. I have the packaging here. OK?"
"That's better," she added brightly. "Mind you, have you ever slept in satin? It feels nice when you're having sex but you get pretty sweaty quickly. And if you are wearing silk pyjamas you run the risk of sliding out of bed and landing in a heap on the floor. Just saying."
"You are not wearing silk. You are stark naked and the sheets are new, black, satin sheets that I've fixed to the bed with a fucking nailgun so they won't slip anywhere. No stains, no movement, nothing."
"That's OK then."
"Is it?"
"Yes."
"Fine. " He breathed in slowly. Finally. "All right. Stroke yourself."
"I'm stroking… stroking… still stroking."
"How do you feel?"
"Aroused. Very aroused."
"Good. Imagine me beside you. I'm looking at your beautiful body, deciding which part to begin with. Your breasts, your thighs, maybe your gorgeous mouth."
"Oh God…" she moaned. Over the phone, he could faintly hear the sound of bedsprings. She was indeed frotting herself vigorously. Just what he wanted.
"My cock is swelling. It's eager, and bloated. Say you want me."
"You want me."
"No. You have to tell me that you - want - me."
"Sorry. A little distracted here. I want you. I want to feel your big manliness inside me and screw myself against the engorged shaft."
"That's delicious. Are you wet?"
"Yes. As moist as one of Mary Berry's finest cakes. Oh."
He paused. The sound of springs had ceased.
"What? What is it?"
"I've just remembered - tonight is Tuesday, isn't it."
"Yes."
"Which means that 'The Great British Bake Off' is on."
"So?"
"So it's 'The Great British Bake Off'. I never miss that. It's about cake."
"You can watch it on iPlayer."
"Yeah, it's not the same. And I couldn't concentrate knowing I was missing it. I'm sorry, we'll have to do this another time."
There was something firm and final in her voice. He heard her getting up and that was probably a dressing gown being slipped on.
"I don't understand," he complained pitifully. She sighed.
"Because, darling, phone sex does in a pinch. But you've got to admit - it's really no substitute for Mary Berry's Ultimate Chocolate Roulade."
fiction