What is the best sexy sleepwear for women for hot nights?
When seeking sleepwear for hot nights, the choice of fabric plays a crucial role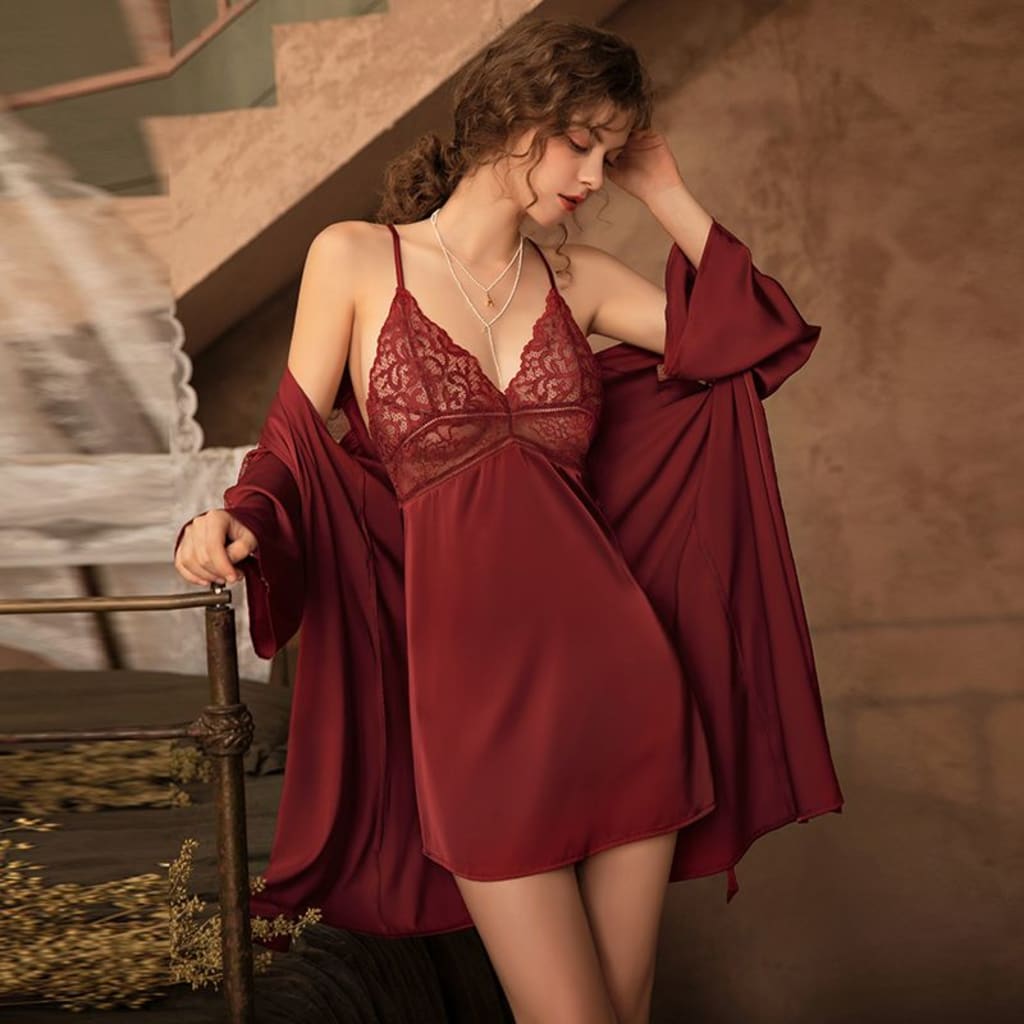 When it comes to hot summer nights, finding the perfect sleepwear that strikes a balance between comfort and allure is essential for women. Sexy sleepwear not only keeps you cool during those warm evenings but also adds a touch of sensuality to your nighttime routine. With a wide variety of options available, it can be overwhelming to choose the best sexy sleepwear for hot nights. To help you make the right decision, let's explore some key factors and popular styles to consider.
When seeking sleepwear for hot nights, the choice of fabric plays a crucial role. Opting for lightweight and breathable materials is essential to ensure maximum comfort and airflow. Cotton is a popular choice for its natural breathability and softness, allowing the skin to breathe and preventing excessive sweating. Look for sleepwear made from lightweight cotton, such as cotton voile or cotton lawn, to keep you cool and comfortable throughout the night.
Another excellent fabric option for hot nights is the modal. Made from natural beechwood fibers, modal sleepwear is incredibly soft and highly breathable. It has excellent moisture-wicking properties, helping to keep you cool and dry, even on the warmest nights. Modal sleepwear is also known for its drape and luxurious feel, making it an appealing choice for those who seek a blend of comfort and sensuality.
When it comes to the style of sleepwear for hot nights, there are several options that combine both comfort and sexiness. One popular choice is the classic slip dress. Slip dresses are typically made from lightweight fabrics like silk or satin, which feel smooth against the skin. They offer a loose and flowy fit, allowing air circulation and minimizing heat retention. Slip dresses often feature delicate lace trims or satin finishes, adding a touch of elegance and femininity.
For a more casual yet sexy option, consider camisole and shorts sets. These sets typically feature a loose-fitting camisole or tank top paired with matching shorts. Opt for sets made from breathable materials like cotton or modal, which provide comfort without compromising on style. Look for details such as lace accents, adjustable straps, or cute prints to enhance the overall appeal.
If you prefer a bit more coverage, consider sleep shirts or chemises. Sleep shirts are similar to oversized shirts, usually made from soft, breathable fabrics. They offer a relaxed fit and are perfect for those who desire a comfortable, laid-back look. Chemises, on the other hand, are typically more form-fitting and feature delicate details like lace or sheer panels. They provide a feminine and alluring touch while still allowing for airflow.
Robes can also be an excellent addition to your hot night's sleepwear collection. Lightweight robes made from silk, satin, or cotton are perfect for throwing on when you want a bit of coverage without sacrificing comfort. They can be worn over your sleepwear or as a standalone piece, giving you a touch of luxury and sophistication.
Color choice also plays a role in selecting the best sexy sleepwear for hot nights. Lighter colors, such as pastels or whites, reflect heat and keep you cooler. Avoid dark colors as they absorb heat and may contribute to discomfort during warm nights. Additionally, consider opting for sleepwear with breathable and airy designs, such as open-back or strappy styles, which allow for better ventilation and airflow.
Ultimately, the best sexy sleepwear for women nights is one that makes you feel confident, comfortable, and beautiful. Pay attention to the fabric, style, and color that aligns with your personal preferences and desired level of sensuality. Remember to prioritize lightweight and breathable materials like cotton, modal, silk, or satin to ensure maximum comfort. Embrace your individuality and explore different styles to find the sleepwear that suits your unique taste and enhances your sleep experience during those hot summer nights.