Voyeur
The lust. The crave. The perfume.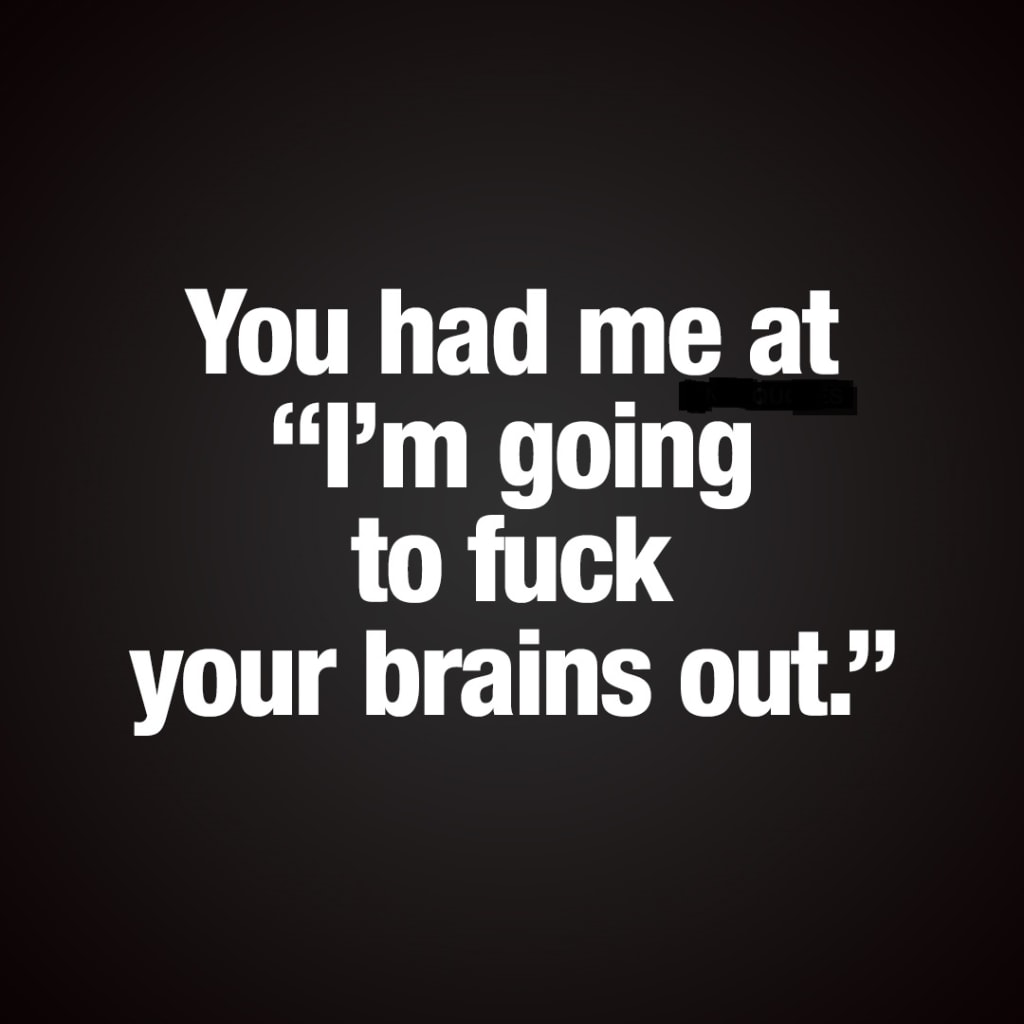 I realize I'm not like the other women you usually go for. I'm far from the leggy blonde that I've seen you with and so far from the big-boobed woman that you called a cab for a few days ago.
Yes, baby (I'll call you that because I don't know your name and, to be honest, I think it's better), I see what you do every night—the girls you take home and the way they look, the way you touch them. I've seen all your tricks.
You hold the door for them. Every time.
You kiss their hand when you help them get out of the car... and you kiss it so slow that I can see the way they fall for you right there. I see them trying to hold up their posture and trying to play hard to get. But that all turns to shreds when you take them to your apartment.
The lighting is perfect and I love what you did with the space. It's all open except for the bedroom. You want to see everything in that apartment. That's why everything is clear. I bet it smells like wood and metal, it smells like man and power, like coffee and a scent of your Tom Ford perfume that I swear I can feel all the way up to my apartment when you spray it on every morning before you go to work.
And you help them with their coats or jackets, caress their shoulder or hip when you take it off in such an easy manner, they just feel the energy of your touch.
You like rum and that's what I love about you. The way you drink such a manly drink in such a way that it seems it's the smoothest drink in the world. You offer the women rum, they refuse, they want the wine... You smile and think to yourself how sexy it would be to have a woman whose lips you could kiss and feel the sweet taste of sugary rum. But she's not this one. She's just another one.
You are so busy trying to find the one in someone else while the one you can't stand to be with is yourself.
You talk, they laugh and throw their hair back. If they expose their necks you get turned on, you're like a vampire. You are not a dom, but a gentleman.. still, your animal instinct tells you to kiss and lick that neck, to choke it a little just to make her feel that you know what you're doing.
And then you make them dance with you. You put some soft rock or maybe jazz, something that makes you think about New York. And you ask them to dance. They move in the pace that you order and they rest their head on your shoulder.
You grab them by the chin and look into their eyes. You try to find something in their eyes, maybe a spark, maybe a trace of the woman you've been looking for for so long. There never is, so I see you close your eyes and sigh, then kiss them. Slowly.
Then the dress comes off while you kiss every part of the body that is revealed, taking your time between their legs, on their abdomen and their breasts.
Then the animal comes out, once you've taken them to the verge of cumming. You enter them, always from behind, always pulling their hair…
I wish I was there instead of them, not just staring at you from the window of my apartment.
We live opposite of each other, baby, hah.. it figures, we live opposite and I'm the opposite.
I'd love to come over one night when you're on your laptop working at whatever it is you're working that makes you mess up your hair in such a sexy way.
I'd come over and massage those shoulders of yours, caress your hair and kiss your neck. I'd whisper "Come, let me cater to you," and you'll turn around from your computer and kiss me, grabbing my face between your hands. I would love those hands on me after, BTW.
Then I'll take you to the bedroom, I'd undress you and I'd kiss, lick and bite your skin. I'll let you pull the cord on the robe that I'm wearing, but I wouldn't want you to touch me. Not now anyhow.
I want to massage your body, pour some baby oil on me and then pour it on you. I want you to feel my naked, soft body on you, the touch of my hands on your back, relieving your pain and making you feel good. Then I'd ask you to turn around and press my breasts on your chest, kissing your lips while you grab my ass and squeeze it, maybe even give it a little slap.
I'd take care of that beautiful cock of yours, pour oil on it and rub it gently until it's hard and all oiled up. Put one hand on your dick and the other one on your balls and massage them in the same time, slowly pulling the balls down.
I'd like to look you in the eyes while I'm doing this to see if your admiration extends to the way I'm turning you on.
Then I'd turn around and mount you with my back to you so you can get a great view of my ass. I'd put some oil on me and let it drip from my back while you play with it on my butt. I'd lower my mouth to your hardened member and lick it a little. I'd let spit from my mouth spill on the precious head of your cock, teasing before I put you in my mouth.
You'd have a look of my ass and pussy, all oiled up and you'd slip one or two fingers in me, making me moan a little with your dick in my mouth; you would play around and then you'd tell me that you have to fuck me.
So I'll assume my position and get on top of your cock, moving in your rhythm, getting all that meat in my tight pussy, squeezing you inside me. I'd fuck you so hard and you would see my ass going up and down on you, feeling me while I let you in deeper and deeper and while I play with your balls as I ride you.
I'd then get off your dick and put my ass up and face down "Fuck me, baby. I'm all yours. This good pussy needs your hard pounding."
And then you'd take me doggy style, grab my hair and pull it, throbbing in me, pushing harder and harder, making me scream and moan. Damn, you have such a big cock and I love taking it all in me.
Turn me around, baby, let me feel you on top of me, let me feel your man weight while you fill me.
I'll spread my legs for you so you can see me play with myself. Yeah, I'd be pleasuring myself with you in me. I'd like you to spit on my pussy; not because I'm not wet enough, but because I love how you look when you do it.
You'd push harder and harder until you'd feel my muscles cringing around you.
Don't waste your load, baby. Pull it off and stick it in my mouth as I cum. Fill my mouth with your hot sperm and fuck my mouth while you do it.