Tyson's Tight Anus Meets Strap-On
The way he rode his wife's penis.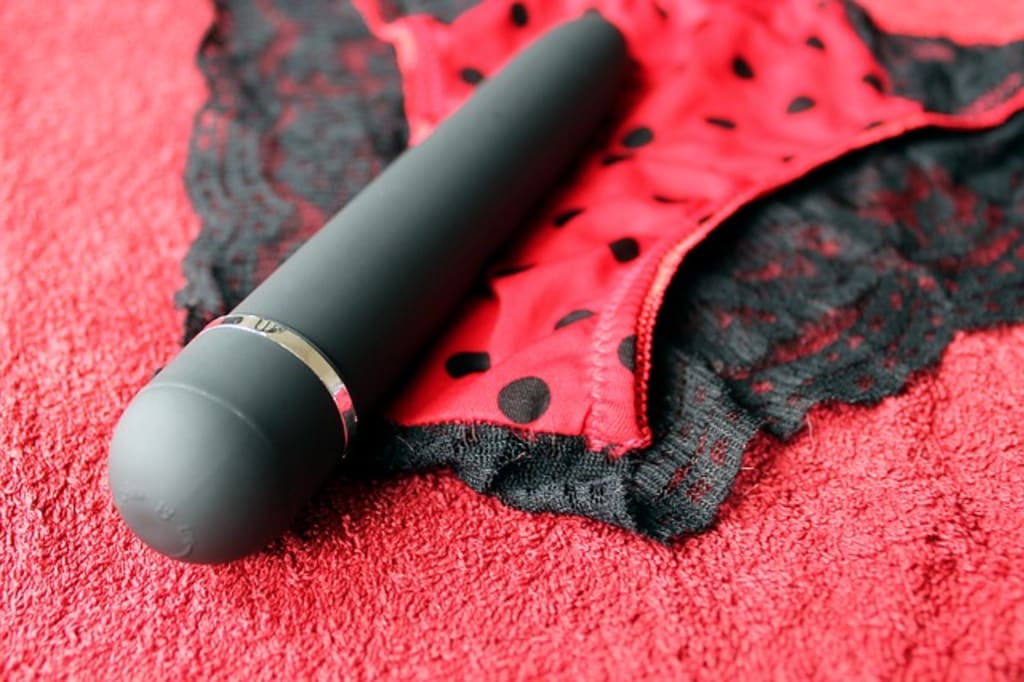 After ten years of marriage, Stacey thought that their sex life would be dull and boring. Her husband, Tyson was always up for a new adventure in their bedroom. He always sent Stacey to the adult store once a month for something new to try, whether it be a video, or a new toy, but he never once considered the toy that she brought home yesterday.
It was about ten o'clock at night, and they headed for bed. Tyson wasn't expecting to see Stacey be so forthcoming when they got into the bed. She had gone into the bathroom to change into something more seductive, and unwrapped her new toy to share with Tyson.
When she came out of the bathroom, she had her robe wrapped around her, and Tyson paid no attention to the bulge she had underneath it. She climbed into bed, and under the covers laying next to him, but when he went to snuggle up to her, he felt something odd about her body.
He lifted the blankets and noticed that his wife of ten years was wearing a penis. She thought for a minute before answering him, that she wanted to see him ride it like she rides him. He thought about it for a minute, and then stated that they had no lubricant to which Stacey was already ahead of him, and pulled some out from the nightstand next to the bed.
He laughed a little before climbing up over the top of her. While standing over her, he asked which way he should face, and she was quick to tell him to face her, because she wanted to play with his penis, while watching him ride hers.
He was intrigued by this, and aroused at the same time. So, he stepped over her straddling her body, and squatted down. He squatted so far down to where Stacey could use the lubricant to get him, and the strap-on ready.
Once everything was lubricated, Stacey held the strap-on penis straight up while Tyson slowly sat down on it. It penetrated his brown puckered hole, and he winced a little as he was being stretched open to accommodate his wife's penis.
She watched as he slowly took inch after inch inside him, and that as he went down on her penis, his penis would become aroused. She grabbed it with her hand, and began stroking his penis, while watching him take her strap-on penis deep inside him.
It was such a kinky sight for both that Stacey actually had an orgasm without any physical contact to her vaginal region. Watching her husband being penetrated, and masturbating his penis was such a turn on. She could feel how hard his shaft was getting, and couldn't wait for the finish to ejaculate onto her stomach and breasts.
As his penis got harder, he began squatting faster and deeper, while moaning on hers. It was an exciting moment and she could feel it building while watching his testicles draw up as he began to ejaculate his sticky white cream over her stomach.
He pumped faster and harder as his orgasm was so intense. He ejaculated so hard that his testicles drew up inside his groin area as his cream shot from his penis. After he finally finished, he remained on her strap-on for a few more moments while telling his wife that they should do that more often, and use different positions.
Are you one that is ready for a woman's penis to penetrate you? I bet you are. The intensity of your anus being stretched causing such an extreme orgasm. Find that partner to have fun with.
erotic
About the author
I'm a forty-eight-year-old woman who became a published author back in 2016. I write fiction and nonfiction in many different genre. I love to write and tell stories to the world and hope that everyone enjoys them.
Reader insights
Be the first to share your insights about this piece.
Add your insights