Sex Ed
Top Sex Accessories That Can Help Reignite Your Relationship
Sex is a beautiful experience that couples should always enjoy.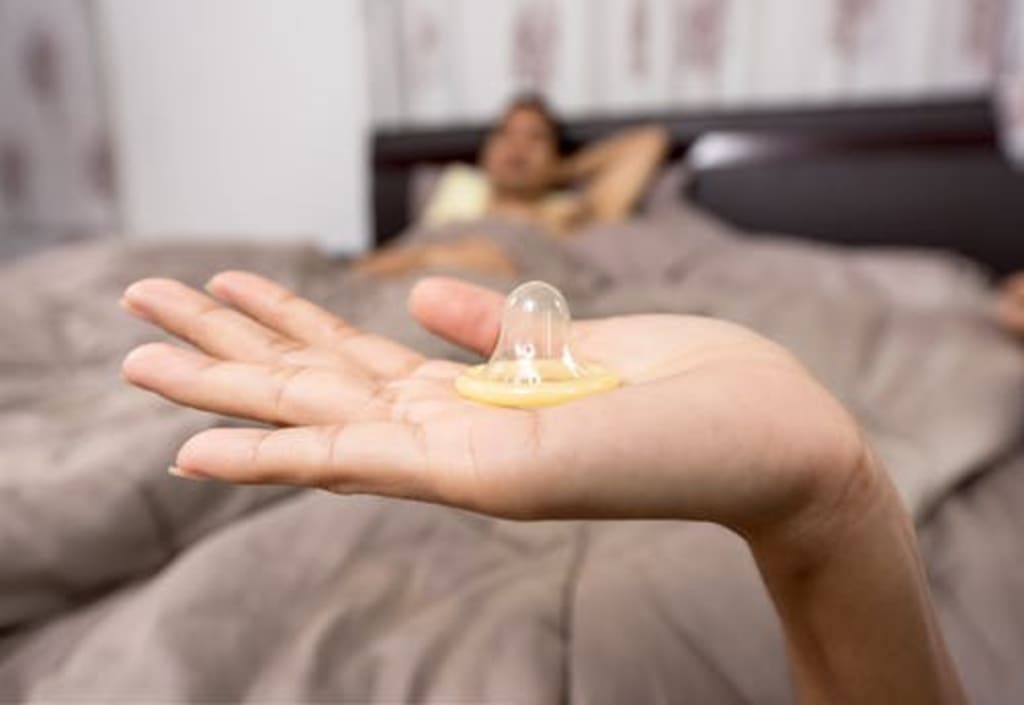 Sex is a beautiful experience that couples should always enjoy. It allows you to explore your partner while giving and receiving pleasure. In the first few months of a relationship, the sexual attraction is at fever pitch. You simply can't keep your hands off your partner. However, as the relationship matures, the sex is not as exciting as before. The challenges of life don't make things any easier. As a result, your sexual spark can simply fizzle out. This causes you and your partner to fall into a sexual rut. Not only is this dangerous for the relationship, it can cause stress in other elements of life. Thankfully, there are some sex accessories which you can use to reignite the spark in your relationship.
Read on to discover more about them.
Eris Rabbit Ears
The Eris Rabbit Ears are ideal for achieving cooperative pleasure in the bedroom. They are designed for your man to insert into you. This toy vibrates. It delivers fantastic sensations to your sexual organs such as the clitoris and labia. This toy is made of silicone. This material is soft and transmits the vibrations directly. As such, you get to enjoy maximum pleasure. The Eris Rabbit Ears have seven settings. Your partner can work up from the lowest to the highest setting until you enjoy maximum pleasure. They cost $78.52.
Clio Love Balls
Elegant and supremely satisfying, the Clio Love Balls are a great toy for you and your partner to use. Made up of two balls and a tail, you can slip this toy inside during foreplay. The Clio Love Balls will help you to experience just as much pleasure as he will be enjoying. They create gentle vibrations. As such, these love balls deliver orgasms every time. You can have your partner slip them in and out for you. This creates a sexual bond that can reignite your relationship. You can buy these love balls for only $26.17.
Durex Play Vibrations Cock Ring
This is a simple and convenient sex toy which you can use with your man. The Durex Play Vibrations Cock Ring delivers excellent value for money. This toy can be slid right over his penis. After turning it on, the ring stimulates your clitoris while giving him intense vibrations as well. According to Vorgasms, the Durex Play Vibrations Cock Ring is a great sex toy for starters. It also does not need a charger. However, note that each one lasts for 20 minutes, so it's a great idea to have a backup ($6.53).
IDA from LELO
The ultimate couple's sex toy is IDA from LELO. This is a vibrator that the lady can wear while her partner is inside her. This toy is ideal for novice as well as experienced couples. A part of this vibrator goes into you along with his penis. Also, it rotates while it vibrates. The rest of the toy remains on the outer side of your vagina. Here, it stimulates your clitoris. In doing so, it provides you with maximum satisfaction.
IDA from LELO comes with a special remote controller that you can use to switch from one setting to the other. Best of all, you can switch settings while he is still inside you. As a result, this toy is one of the most effective ones for reigniting your relationship. You can get it for $189.75.
A sexual relationship requires hard work and investment. Sometimes, there's nothing like a good toy to restore your passion The toys and accessories indicated above are all quite capable of turning you and your partner on. They can bring you closer as a couple and assist to reignite the spark in your relationship.