TOP 10 series/movies with erotic scenes ON NETFLIX
TOP 10 WORTH WATCHING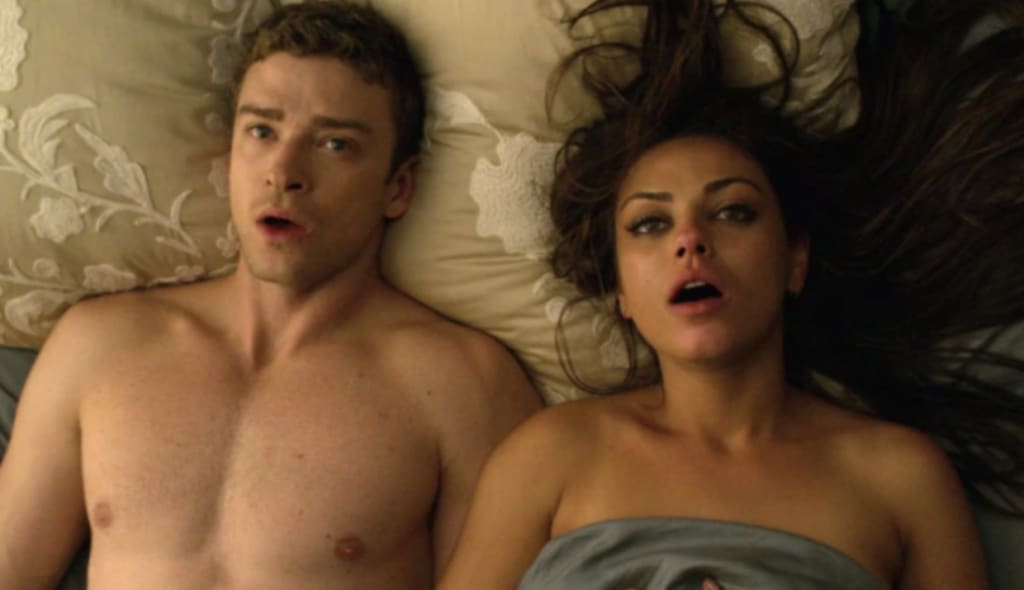 It's not a secret for us that Netflix contains a lot of movies that talk about gays, lesbians, transgender people and in which thousands of erotic scenes are present.
However, the presence of erotic scenes is not a sign that the subject of the movie is not worth watching or it's just sexual life of someone.
I will present you the top 10 series and movies that contain erotic scenes and are also extremely interesting, and watching them will leave you with thousands of positive emotions.
Let's begin.
10. BRIDGERTON 2020, this seductive drama from producer Shonda Rhimes is based on Julia Quinn's bestselling romance series. The eight close-knit siblings of the Bridgerton family look for love and happiness in London high society. Even if it's looks like it's a series about the upper class of England, contain a lot of spicy. Starring Adjoa Andoh, Julie Andrews, Lorraine Ashbourne.
9. TOY BOY 2019, after seven years in a Malaga prison, a male stripper is released pending retrial and sets out to prove his lover framed him for her husband's murder. Starring Jesus Mosquera (Down There), Maria Pedraza ( Elite, Money Heist ). Extremely attractive guys, drama, love, perfectly created erotic scenes and a wonderful script.
8. SEX/LIFE 2021, a woman's daring sexual past collides with her married-with-kids present when the bad-boy ex she can't stop fantasizing about crashes back into her life. Frustrated by the waning passion in her marriage, Billie starts journaling about - and obsessing over - her wild erotic exploits with ex-boyfriend Brad. Starring Sarah Shahi, Mike Vogel, Adam Demos.
7. 365 DAYS 2020, a woman falls victim to a dominant mafia boss, who imprisons her and gives her one year to fall in love with him. Sounds good, no? Well, this erotic drama is based on the bestselling novel "365 dni" by author Blanka Lipinska. This film it's 1h54m long, so go watch it and enjoy it.
6. SKY ROJO 2021, a fatal turn of events at a brothel sends three women haunted by their pasts on a wild run from their pimp and his henchman. I finished the second season just yesterday, and i can't wait for new episodes to appear. On the one hand, it shows the wildness and eroticism that takes places in a brothel, and on the other hand the reality. How the girls actually end up trapped in such a place, how they are tormented and what they are ready to do to escape this hell.
5. THE MESS YOU LEAVE BEHIND 2020, a teacher starts her job at a high school but is haunted by a suspicious death that occurred there weeks before..and begins fearing for her own life. Starring Imma Cuesta, Barbara Lennie, Tamar Novas, Aron Piper(Elite).
4. FIFTY SHADES OF GREY 2015, a wealthy, older man and a naive college student engage in an intense relationship marked by the exploration of erotic extremes. This film is based on a book, starring Dakota Johnson, Jamie Dornan, Jennifer Ehle.
3. FIFTY SHADES FREED , 2018. Newlyweds Anastasia and Christian barely begin to settle into postnuptial bliss when a shadowy figure from the past threatens their happily-ever-after.
2. ELITE 2018, after a public high-school collapses, the builder tries to repair its image by paying for three impacted students to attend an exclusive private school. When three working class teens enroll in an exclusive private school in Spain, the clash between them and the wealthy students leads to murder. This series is extremely original from all points of view, starting with with the idea and ending with the way the actions are presented ( somehow reminiscent of "How to get away with murder"). Cast is just incredible , Jaime Lorente, Maria Pedraza and Miguel Herran also starred in the series "Money Heist".
1. BELIEVE ME: THE ABDUCTION OF LISA McVey 2018. After a horrifying and narrow escape, a Florida teen struggles to convince family and authorities of her ordeal. The most important part is tthis story is based on true events, that's what made my head to explode. Starring Katie Douglas, David James Elliot, Rossif Sutherland, Amanda Arcuri and others.
Well, this is my top 10 movies/series with erotic scenes and i hope you appreciate it.
Enjoy it and if u can send me a tip!!!!!!
About the Creator
Communication and public relations student, Moldova
Instagram profile: maria.ostasevici;
mother of two awesome Dobermans.
BEST VERSION OF YOURSELF- THAT'S TRULY EPIC
Reader insights
Be the first to share your insights about this piece.
Add your insights