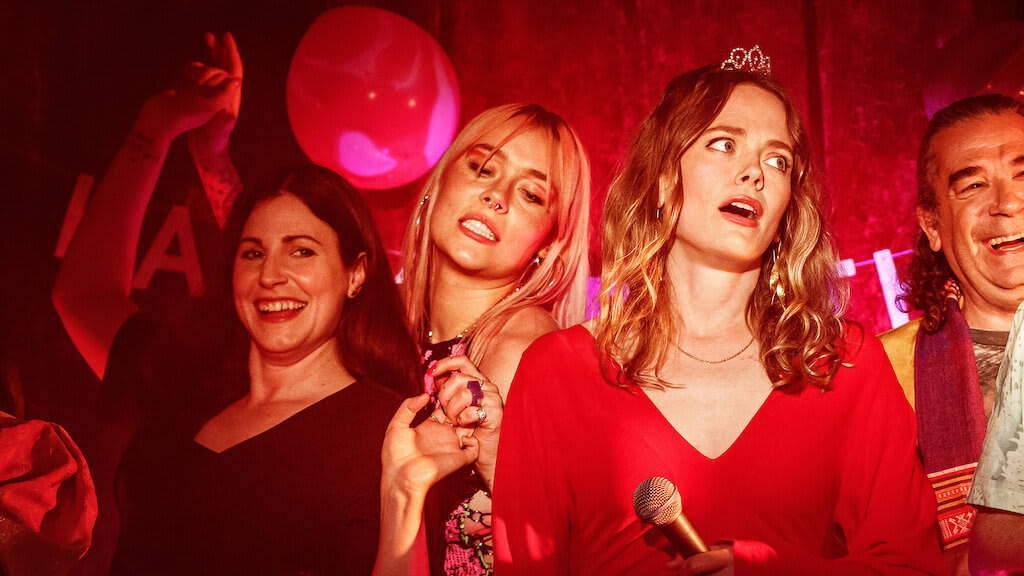 The Year I Started Masturbating Movie Review
The Year I Started Masturbating Review: Also known as Året jag presenter och började onanera, this raunchy Swedish dramedy directed by Erika Wasserman and starring Katia Winter, Jesper Zuschlag, Nour El-Refai, Vera Carlbom, and Hannes Fohlin tells the story of Hanna, an ambitious woman approaching her 40swho Hanna relentlessly pursues perfection in every aspect of her life However, her dedication to her high-paying job strains her relationship with her partner Morten and leaves little time for her family. As the pressure mounts, Hanna decides to quit her job, which coincides with Morten breaking up with her and leaving her homeless.
The film explores Hanna's journey of self-discovery and self-acceptance as she navigates the challenges of starting over. She finds solace in reconnecting with old friends and learns the importance of prioritizing her happiness and needs. During her journey, Hanna discovers the importance of self-love and embraces the act of self-pleasure as a way to find personal fulfillment.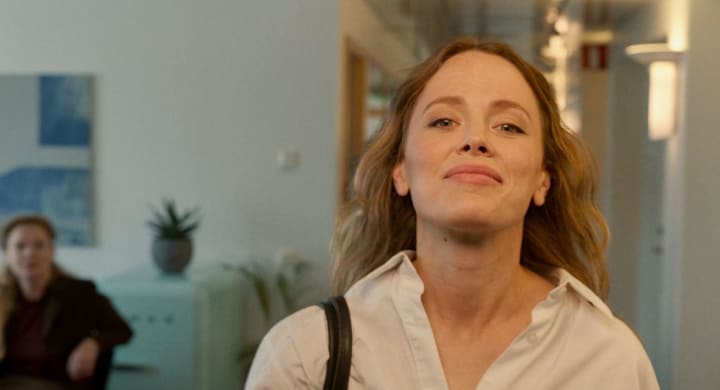 Katia Winter delivers a standout performance as Hanna, bringing depth and vulnerability to the character. However, the film needs to develop other memorable characters, leaving the audience without a lasting impact. The incorporation of masturbation as a theme aims to promote self-love and positive relationships but sometimes feels forced and exaggerated, losing focus on character development.
While the film attempts to address gender roles and relationships, it fails to explore these themes, leaving them unresolved fully. The reconciliation between Hanna and Morten feels rushed and lacks depth, with their past conflicts dissipating without further exploration. The only significant relationship is the one between Hanna and her son, which could have been further explored.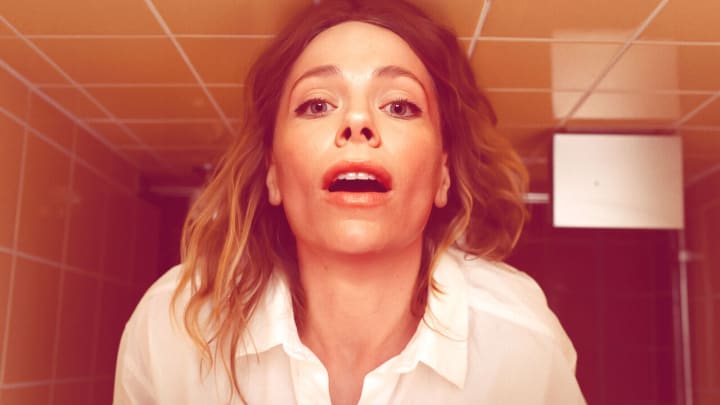 In The Year I Started, Masturbating lacks emotional depth and fails to leave a lasting impression. It needs help finding its voice and needs to deliver meaningful comedy or thought-provoking moments. The film ends with Hanna declining a promotion, supposedly to complete her character arc, but it feels more like a compromise than true personal growth.
In conclusion, this film offers little substance and needs to fulfill its potential. It is not recommended for viewers seeking a raunchy comedy or thought-provoking exploration of relationships and self-discovery. The movie lacks memorable moments and fails to provide actual sex education content.
Sweet in tone and light, sometimes even slight, in touch, Wasserman's script (co-written by Cristin Magdu) both honors and plays with the genre. So what if it's a bit plain and even ingratiating at times? "Let's have some fun," seems to be telling both creators and viewers. The scenery is gorgeous (the Stockholm tourism office would heartily agree), the acting uniformly agreeable from the likes of Henrik Dorsin (Triangle of Sadness ), Siw Erixon (Charter ), Nour El-Refai (My Father Marianne ) and Bahar Pars (A Man Called Ove ), and for those who stay until the end credits, there are dancing, animated vaginas to behold. A delightful scene with Liv demonstrating the perfect pleasuring technique in a restaurant by folding and unfolding the different "anatomical layers" of a pizza feels like a fresh take on a certain restaurant scene in When Harry Met Sally as one of the patrons (incidentally Wasserman herself in a cameo) looks on with a curious "I'm having what she's having" look on her face. What this detour in style may do to the future career of a hardcore arthouse producer The true impact of these shortcomings remains to be seen, but hopefully, they will be addressed and improved upon in the future, not harm it.
The Year I Started Masturbating is now streaming on Netflix watch it now.
About the Creator
Hai, this is Richard, a seasoned movie reviewer with an unparalleled passion for cinema. With an astute eye for detail and a deep appreciation for the art of storytelling,
Join Richard on this thrilling adventure,Subscribe now
Reader insights
Be the first to share your insights about this piece.
Add your insights