The Thin Line doesn't exists
Part one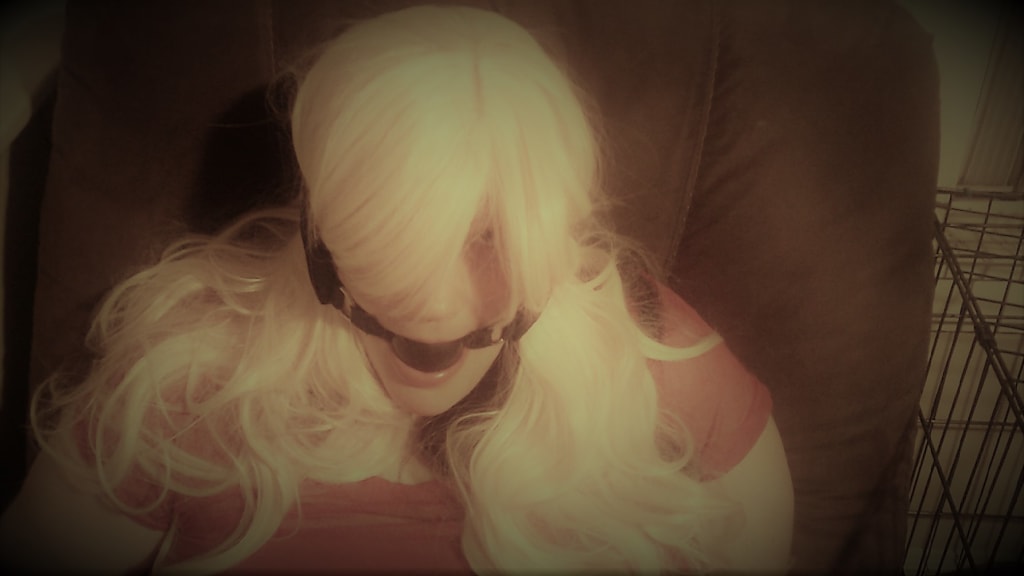 Stella woke up from sleeping on the couch. She's avoided the bed because it represents the beautiful memories shared with her ex Courtney.
Becoming an ex is traumatic because your daily routine forever changes unless you find a way to forgive, but this is the second time she cheated.
Stella gets up and goes over to the Kitchen to make Tea, and during this time of the day, Courtney would do vocal exercises. She would wear earplugs and be glad to take them out when the activity was finished.
The boxes were in the living room, and it made her wonder will she ever sleep in that bed again. When Courtney comes to pick up her stuff, it will signify the end of them together, and maybe she could go back to putting her head on those pillows.
Stella strip down in the middle of the living room and surprisingly triggered sad emotions because of all those times she did that to get Courtney to take a break from going over her lines when she was frustrated.
What she was going to do next is take a long hot shower before Courtney comes. She's not going to look like a bum. This three-time Horror movie award-winning actress for being the final girl has a reputation of always looking good no matter what.
Courtney lives on the other side of town, and she was missing Stella.
She doesn't want to get out of bed. It's depressing that the only way she could be close to her now is by slipping those panties off from around the waist. Her fingers will have to substitute for Stella but never would replace the vanilla or kinky sex they had.
She loved being submissive and complying to dress in any style; Stella gave permission to be taken pictures of and recorded in any position,
It wasn't all about sex; love made it special every time they were together. Courtney climaxed and then cried because Stella would never love her again, thanks to her self-destructive behavior. She went down on her knees, opened her mouth, and suck his dick.
She got out of bed to get ready to retrieve her items from Stella's house to signify the end of her broken relationship.
She does vocal warmups despite not sleeping well. It still felt odd that Stella wasn't somewhere in the apartment with those earplugs.
She still waits to take a shower cause Stella has a thing about someone being inside the bathroom with her or hovering outside the door. She then remembers that Stella isn't inside and walks to the bathroom.
After the shower, while Courtney gets dressed, someone calls her on the phone, and it's Jesse, the reason she's Stella's ex.
"Hey, Jesse." Courtney greeted the one whose penis sprew happiness thanks to her mouth.
"That truck should be there in a few minutes," Jesse told her, hoping to make her see how valuable he could be to her.
"Thanks." Courtney answered and is kicking herself that she's getting his help
"Are you sure you don't want the role?" he asked.
"I don't." She reminded him, hoping he would hang up.
" When are you going to realize your not meant to be with an ordinary, mundane drunk like Stella.." He reminded her, and then Courtney hung up before Jesse could build on what he said to convince this girl to be with him. Suddenly someone broke his neck.
Courtney then got another phone call, and it was her sister Abby.
"Hey, Sis." Courtney greeted.
"Are you going over there today?" Abby asked.
"Yes, I am. How are you?" Courtney asked.
"I saw my ex Kellie with her man. I'm done with feeling said, and so I'm going to the club tonight to meet someone." She told her older sister.
"Maybe I'll go and start over too." Courtney told her.
"If you do, stay away from me because I don't want you to ruin my mojo since you cheat on Stella." Abby reminded her.
"Goodbye, Abby!" Courtney yelled, annoyed at that reminder.
Courtney will get her things, Abby attempting to move on makes her want to get back with Stella. She doesn't want to start over with someone else.
Stella couldn't believe that the end of her relationship had come down to boxes. . Looking at her five-year sobriety chip, given her history, it's extraordinary that she's stayed sober.
When she was fifteen, she was raped at a party, and under her parents' nose, went to an abortion clinic. She didn't tell anyone, which led to her drinking.
When she went back to school, her thirst for revenge against the inner circle was satisfied but led to a downward spiral, which included drinking at a young age but eventually got sober.
Stella hated her so much right now and wanted to destroy Courtney's expensive facial cream as well as her shampoo and conditioner. The thought of pouring it all on her clothes was an idea, and in another box was filled with everything she had brought the cheated ex, which she wanted to destroy.
The phone rang, and it was her sibling Olivia on the other end.
"Hey, sis." Olivia greeted her sibling on the other end.
"Hey, Sis," Stella responded back.
"Did she come yet?" Olivia asked.
"No," Stella told her.
"This is for the best." Olivia reminded her.
"Coming from the sibling with a stable, non-toxic relationship whose about to walk down the aisle." Stella pointed out
"You are my sister, and I love you. It doesn't matter about my status. I want you happy." Olivia told her.
"I should have known the whole relationship was doom. It was based on her trying to get leverage on you. I blame you." Stella told her sibling.
Since high school, Courtney was a pain the ass to Stella's sister Oliva for being a triple threat in composing and writing lyrics to a song and singing them.
Olivia and Stella moved back to their hometown from New York. They went to the same school, and Olivia joined the same show choir that Courtney was in. Olivia became a threat to Courtney's standing, and so the Broadway actress wanted any advantage to beat Olivia, she was going to use Stella, but that plan backfired.
"That's fair..." Olivia said, and then there was a knock on the door.
"That's more than fair..." Stella told her.
"Mom is going to have a talk with Jesse. She's in position to cover up whatever she's going to do.." Olivia told her younger sister.
There was a knock on the door, and the enviable was waiting on the other side.
Olivia was hung up on abruptly. She opened to see Courtney standing there.
"Come inside," Stella told her and was clutching on her chip for strength.
lgbtq
About the author
I like writing stories and believe that sins as well as tragedies can make you a think
I write about shows and movies from a unprofessional of view.
I could write smut but it's too easy
I am Me
Reader insights
Be the first to share your insights about this piece.
Add your insights