The Sex Talk Two
What I Like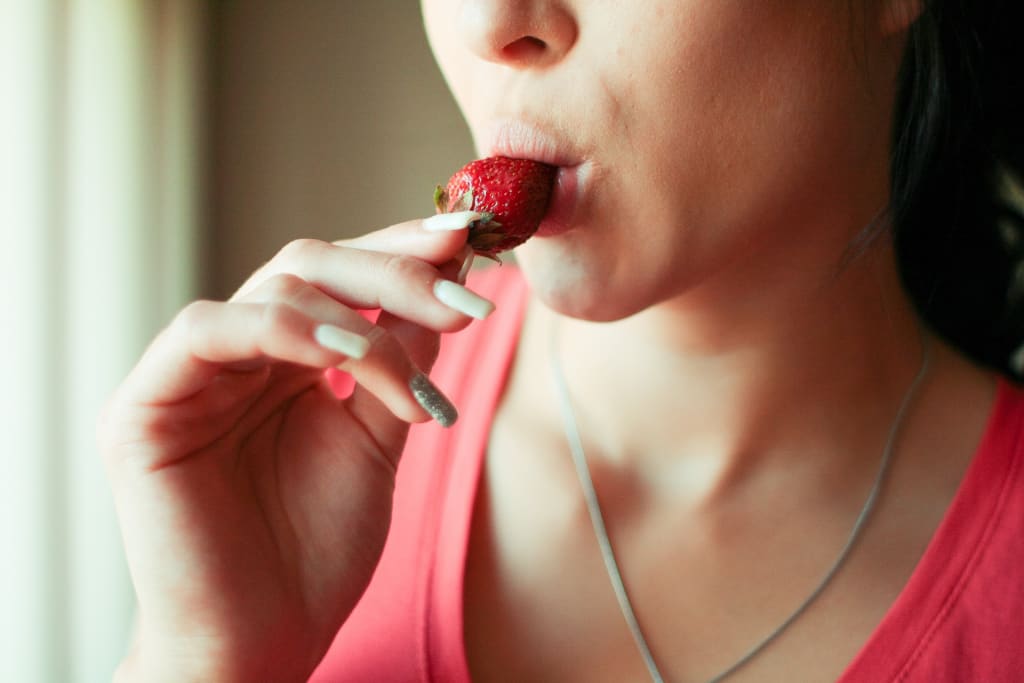 Sex… mmm. My favorite activity. So what am I into this week? Well I refreshed my FetLife account and have done some networking. I want to attend some parties in the next year. I am a voyeur and am hoping to see some live sex soon. There are a lot of such opportunities on FetLife. The site has really grown since I joined seven years ago. I had to do some editing of my bio. I was a young horny man who was just happy to be on the site LOL. Now I realize the importance of discretion in such an environment.
My ultimate goal is to start hosting adult parties, invitation only. But first I am going to finish my stint as a rock star, which also allows me to network.
Now that was the boring stuff. Let's talk about SEX!!! I love pussy! Right now I wish I could be eating some. I find it is my current favorite as far as sex acts go. The parting of her lips with my tongue, licking and sucking her most secret place. Finding her clit and expertly teasing it, sucking it in and listening to her response so I know how to further proceed. Feeling her body shake as she nears orgasm and making her legs shake as I give her multiple climaxes. I could do that all day long right now.
As a man, It is easy to fuck and cum, but then we have that refractory period. I have learned to make sure my lover gets hers first. And second. And third. Then when she is soaking wet, I choose a position, or she does and I fuck her through yet another orgasm.
While I'm fucking, I love watching her tits jiggle and bounce in rhythm to each of my thrusts, which is why I'm a huge fan of the missionary positions. Voluptuous women draw me in since I like cleavage. I can't even open my Instagram page in public anymore without seeing one of those I am following fill my screen with huge boobs, LOL.
I also like doggystyle and watching her ass shake every time I draw her back against me.
I like to deep fuck. Grab her hips and get our mutual rhythm going. I have had lovers who loved this, while some hated it. I am well endowed, though I had no idea of this early in life. I just thought the women I was with were being nice to me with their compliments.
I had one girlfriend who was very openminded sexually and we frequented adult stores. We were shopping one day and I asked to answer a question if size mattered so much to women, then why were all the dildos on the wall so small? She gave me a seductive look and said Honey, those are average and there is nothing average about your dick. Okay then, LOL.
So once I learned what I was truly working with, I committed myself to learning to be a good lover. What do women like? I was determined to find out. So I listened while women talked. And women will get pretty graphic when they think men are not around to hear. I worked in a health care agency that was primarily women and I learned a LOT from them about what to do and not do.
I have had a number of satisfied lovers and I have had some that truly satisfied me. I can't say I have ever had really bad sex. Just some that was not as good as others. I like a woman who truly enjoys sex, not one who tolerates it. She has to give as good as she gets. Don't wait for me. Grab the dick and suck it. Bend over a table and look back at me. I will get the hint. Just like she will know when I am ready for her.
I am patient with that though. Men have to be in an age of Me Too. That is why I join groups and make friends with people who are more honest about things. You have to feel people out before you shoot your shot. That takes time. In the past, I would show subtle interest and wait for a woman to respond. As a result, we both got what we wanted, which was great sex. In a nutshell, if someone does not want you, move on. Someone will. There are eight billion people on the planet, many of them women. I feel men do not need to be asses and jerks. Move on.
I spoke about being in several friend zones in part one of this series. I had to learn that sometimes women just want to be friends and not lovers. That is okay. I have women friends who I learn from and I listen to them because again, they know what they want and what other women want.
And if it's a dry season for me, or my SO is tired, I can always masturbate. Sometimes I do that a few times a day anyway just for fun. I have a vivid imagination so I rarely use porn as an accelerant. I just fantasize about being with women on my Facebook list. I think I'll go do that right now. See ya'll soon for another Sex Talk 