The Real Reel: DeAngelo Jackson on Being a Black Man in Adult Film
GayVN's Performer of the Year Reveals All in New Documentary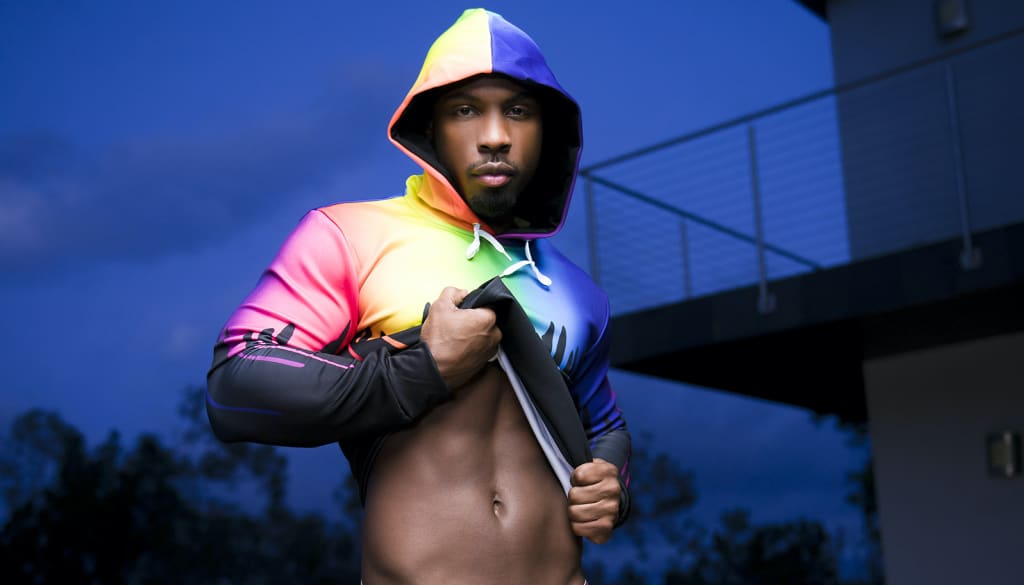 DeAngelo Jackson. Photo by Noir Male
DeAngelo Jackson, the first African American to win a GAYVN Best Actor Award, is promoting his new documentary film, Being Black in Porn. The film follows the lives of four gay men of color as they navigate their way in the adult film industry and examines the racism and inequality they often encounter. The film releases this fall but its trailer is out now.
"I had to share this story," says DeAngelo Jackson who in addition to narrating Being Black in Porn is the film's executive producer. He selected the main cast for the documentary: Dillion Diaz, Max Konnor, and Rock Rockfella, an industry legend who directed DeAngelo's first scene in adult film. "I had to do this for my fellow brothers and sisters in the entire adult industry. I learned early on that if we don't stand for something, we will fall for anything."
Through interviews with the men in Chicago, NYC, Las Vegas, and Los Angeles, the film examines the unique experiences, including racism and inequality, that the men have encountered in the competitive and often complicated adult film industry. It also delves into their personal lives, exploring the impact their careers have had on their families and friends, on social media and in the global Black Lives Matter movement.
"Negative stereotypes are probably the biggest problem within the industry right now," say DeAngelo Jackson. "Black talent with large penises are not only prized, they're expected. If guys don't measure up, it's really hard for them to find work."
"Another problem we face is being cast in servant roles or as thugs, he continues. "I would never accept a role playing a servant or anything even remotely resembling a slave. I'm very selective in the roles that I accept. But some actors, unfortunately, aren't as lucky to have the platform that I do."
Jackson also opposes the use of BBC in search engines and is adamant that any film title that fetishizes black men with words like Ebony, Buck or Chocolate should be tossed off shelves forever.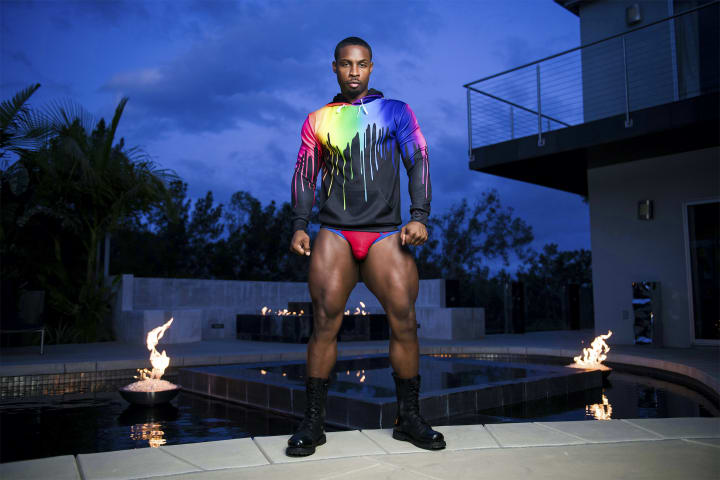 DeAngelo Jackson is the first black man to win a GAYVN Best Actor Award and most recently, he claimed the coveted GAYVN Performer of The Year 2021 title, the adult film industry's equivalent to the Oscar.
Jackson was born in Germany, raised in Georgia and studied Criminal Justice at Florida State University. He entered the adult industry as a way to make extra money in college. Having never been with a man or woman, Jackson lost his virginity on camera. He is now in his third year as Noir Male's exclusive contract performer and says he doesn't regret any choices he has made. He also maintains a happy relationship with his supportive family who say they are proud of all of his adult film success.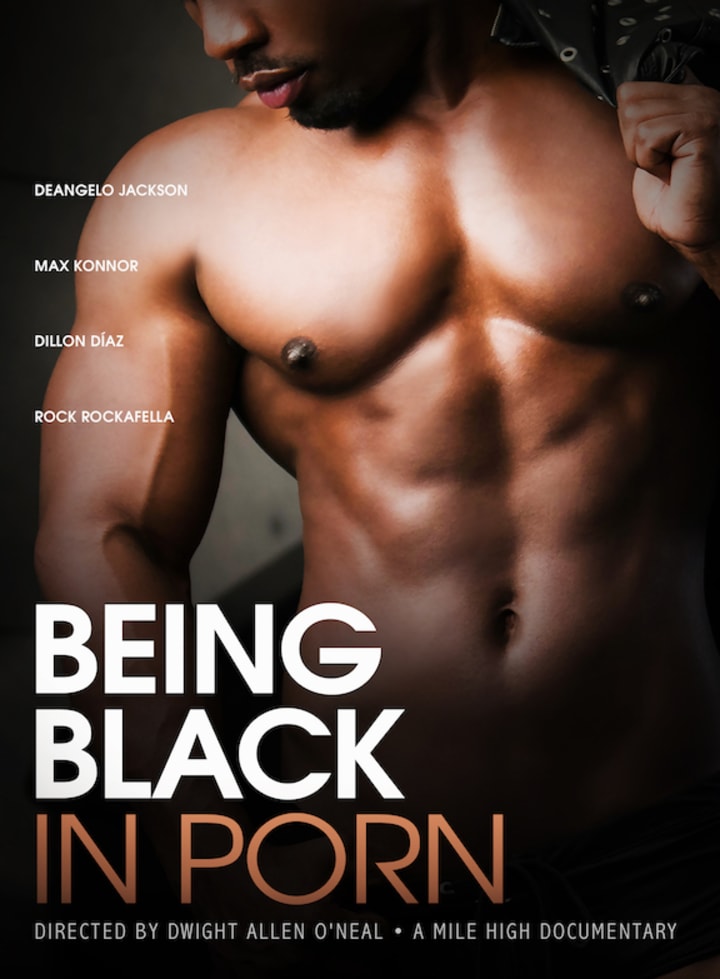 "It's important for me to represent men of color in a positive light," Jackson reflects from his Atlanta home. "I don't want the next group of young black men to go through what I did in the beginning of my career. It's been a long road and luckily, I have survived with few missteps, but it hasn't always been easy. I think it's important that I encourage the next generation of black gay porn stars to respect themselves and their bodies."
He has spoken with other black models about banding together but says many fear the repercussions that may happen, including being blacklisted within the industry. "There are few great roles and many of us feel replaceable. I think a big reason for this documentary is to tell our story, hope it might highlight some of the issues we face and start a discussion."
The ultimate goal being more equality for men of color within the adult film industry.
For more information visit Mile High Media.