The Political Porn Parodies You Never Knew You Needed to See
Yes, there are porn parodies of political figures. And, yes, they're weird.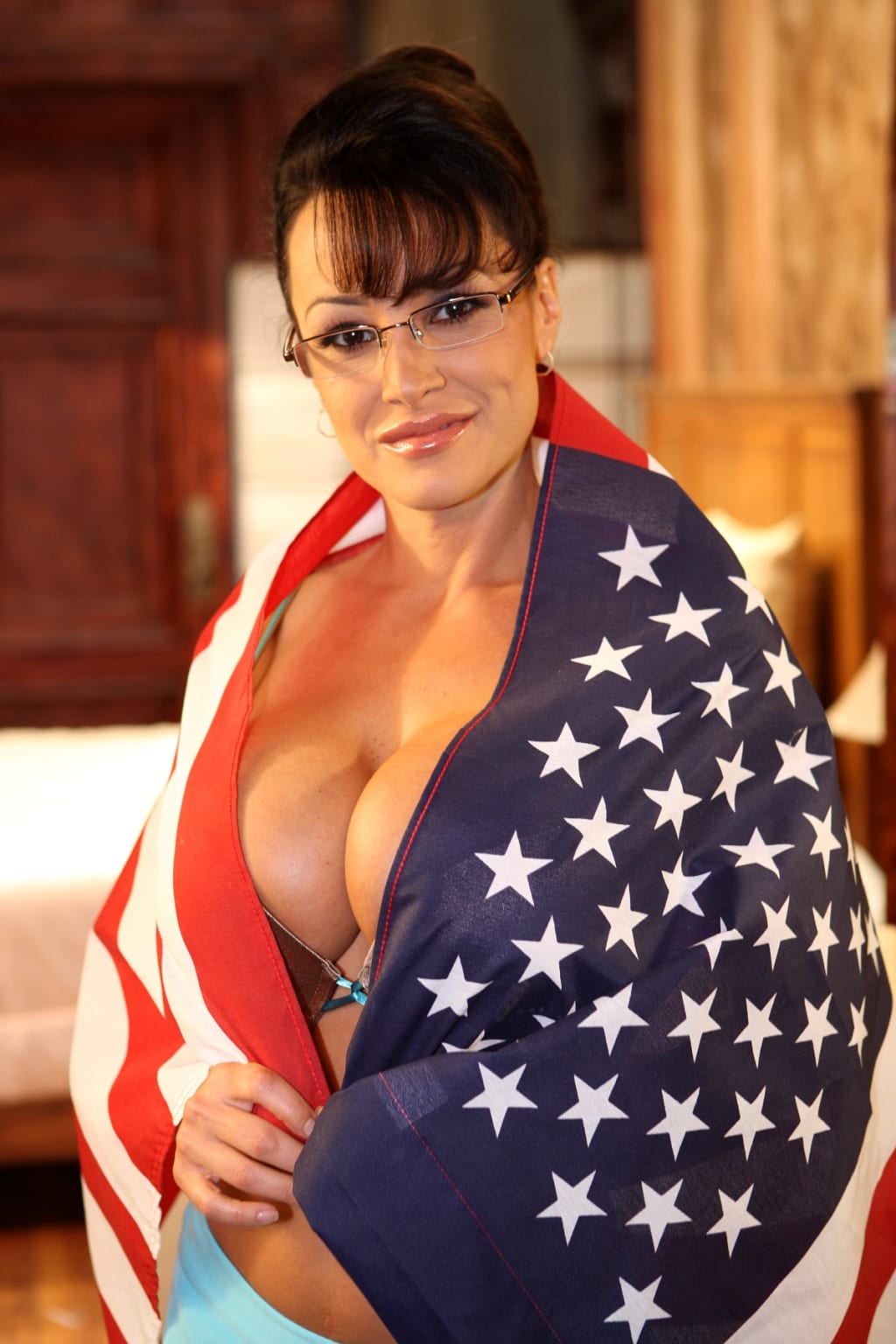 Ever wanted to see Donald Trump have sex? Of course not. You're not a monster. But how about a porn actor playing Donald Trump having sex? Still not convinced?
Well, you might be surprised that there actually are a few Donald Trump porn parodies, and that there actually appears to be a market for them. You can watch parodies of everyone from Barack Obama to Sarah Palin.
Ready to check some out? Here is my list of the best political porn parodies out there. (And remember, "best" is a subjective term.)
Who's Nailin' Paylin?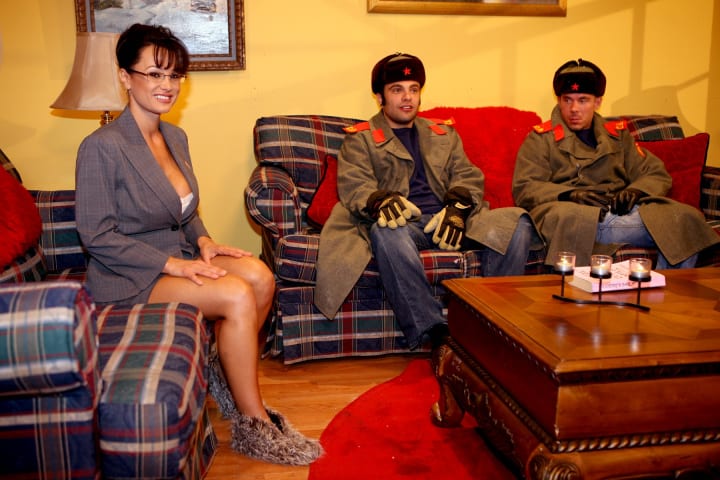 You can credit Hustler's Who's Nailin' Paylin as the founding father of sorts of modern political porn parodies. Released on Nov. 4, 2008, the video was a big hit for Hustler and was reported on by major news outlets across the country.
The video also rejuvenated the career of Lisa Ann, who played the former governor. After this video hit, Ann became one the most popular MILF porn stars in the industry.
As for the movie? It's kind of funny. Ann portrays the former VP candidate as a dim bulb who basically sleeps her way to success. It doesn't hurt that Ann is much better to look at.
The movie also features parody versions of Condoleezza Rice and Hillary Clinton, if you're looking for that.
ZZ Erection 2016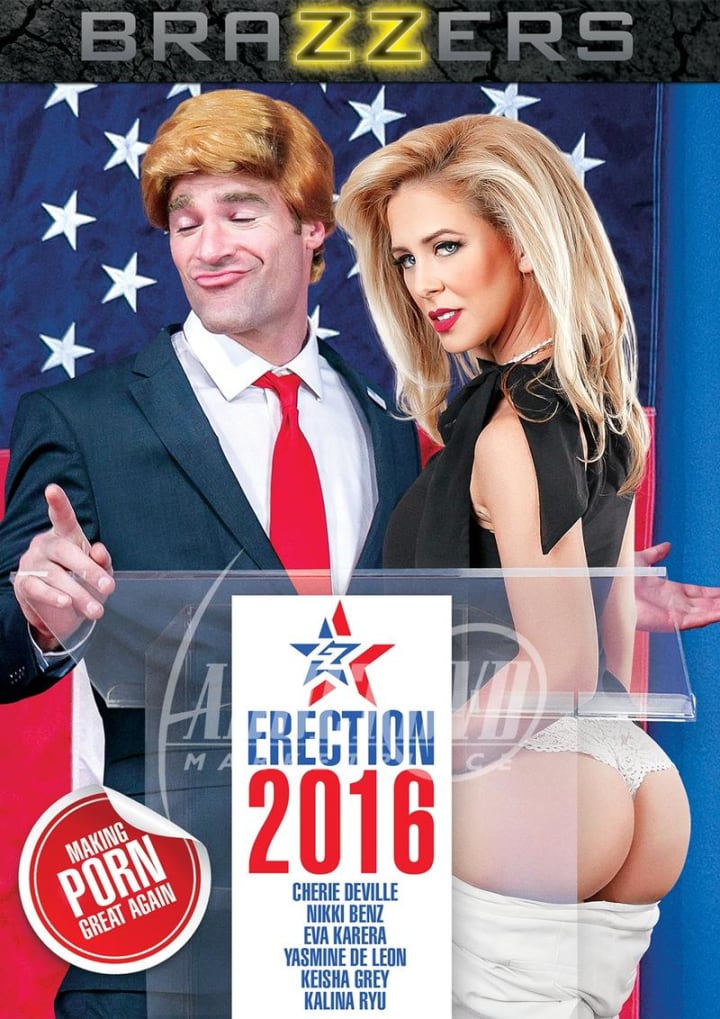 Adult video company Brazzers released its four-art ZZ Erection series in 2016. And as the title suggests, it chronicles a porned-up version of the 2016 presidential election. Now, you might not want to revisit this election, but the porn version of it is actually kind of funny.
The four-part series features porn versions of Donald Trump, Hillary Clinton, Barack Obama, and Michelle Obama. The highlight, though, is a scene between Nikki Benz and Isiah Maxwell, who are playing Ivanka Trump and HUD secretary Dr. Ben Carson.
Maxwell plays a rather creepy Carson, while Benz's Ivanka is red-hot, even if Benz didn't go to the trouble to die her hair blonde.
Hollywood's Nailin' Paylin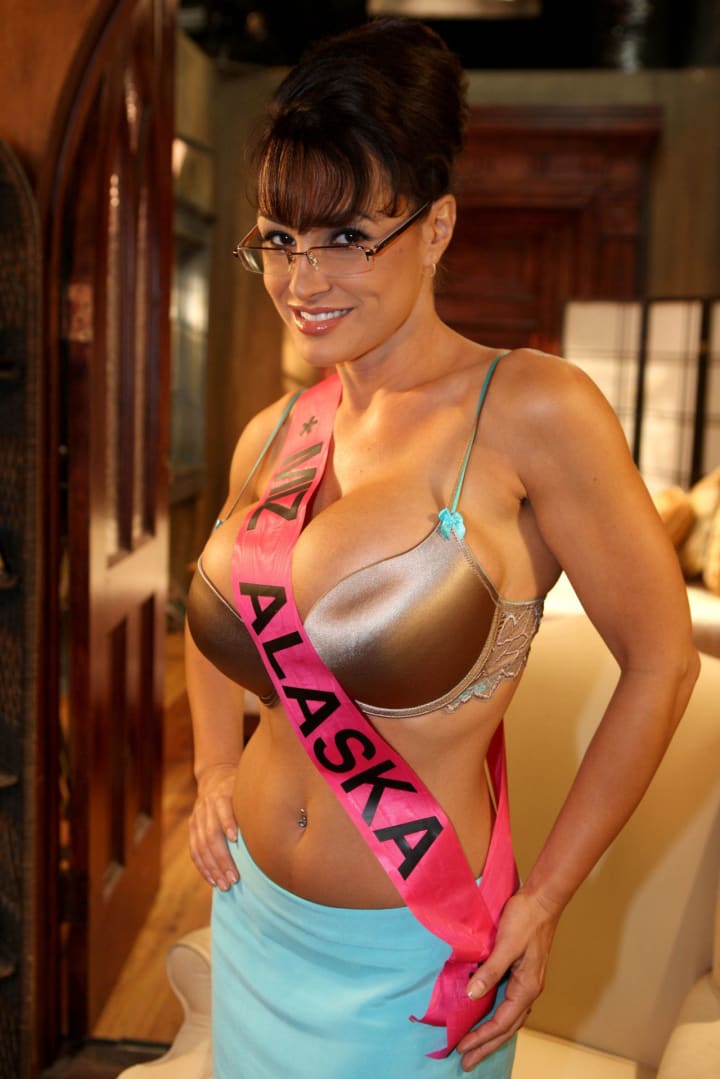 Hustler's Who's Nailin' Paylin was such a hit, that the company released several sequels, all starring Lisa Ann as the former Alaskan governor. Hollywood's Nailin' Paylin, released in 2010, was the best of the bunch.
In this installment, Ann's character heads to Hollywood to cash in on her newfound fame. In a highlight, Ann meets the porn version of former Saturday Night Live star Tina Fey. The twist? Both the porn versions of Palin and Fey are trying out for the lead role in the Sarah Palin story.
As you can expect, this version of Fey and Palin really end up liking each other.
The Donald
Having scored a major success with its Palin porn parody, Hustler was at it again in 2016, this time releasing a X-rated parody of Donald Trump's presidential run, The Donald.
Of course, when the film was released, no one thought that Trump could possibly win the election. How things have changed, right?
The film focuses on Trump's efforts to find the right VP candidate for his run. Needless to say, he doesn't spend much time on Mike Pence.
Barrack's Big Stimulus Package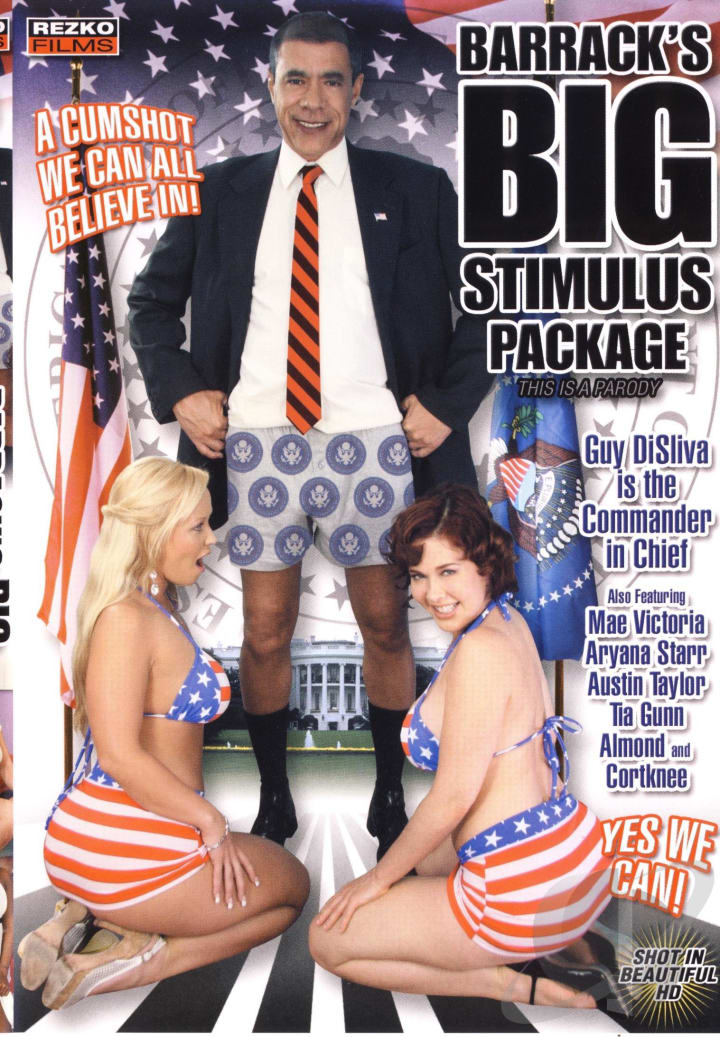 I'm not sure if the makers of Barrack's Big Stimulus Package spelled former president Barack Obama's first name wrong on purpose. Maybe they were protecting themselves. Maybe they didn't have a proofreader. Who knows?
The movie itself? It's sort of a play on the stimulus programs that Obama and his administration enacted to stave off the country's financial collapse back in 2008.
But don't expect much debate on fiscal policy. Do expect plenty of Obama sex, from both the president and his wife.
Here Cums the President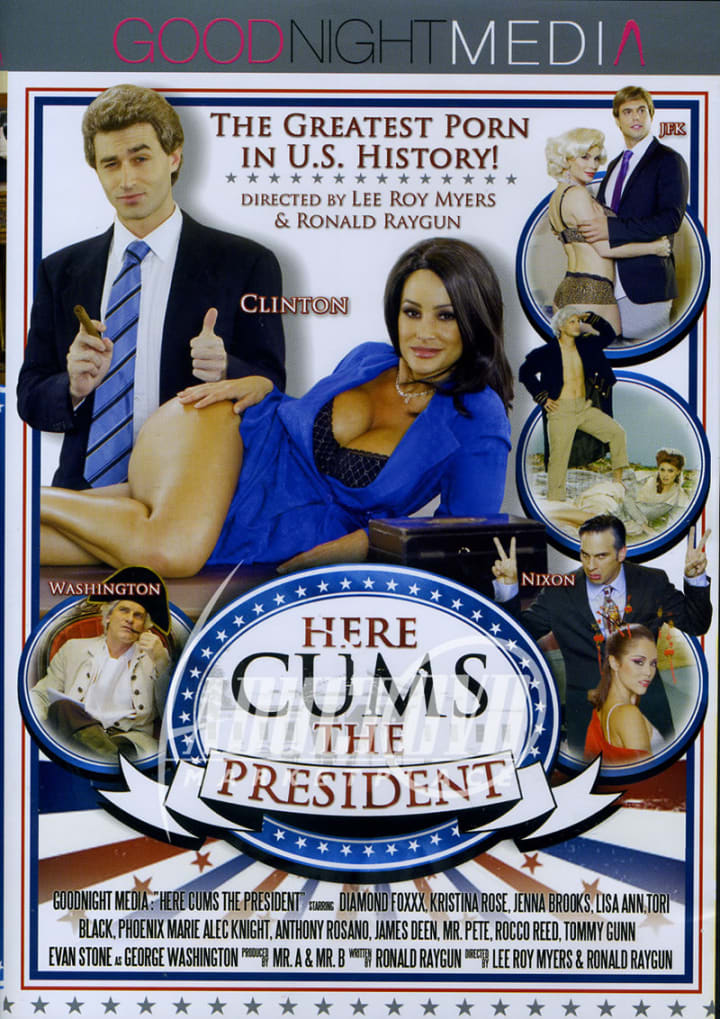 Maybe you like your political porn to cover a wide variety of presidential administrations? You're in luck, because that's exactly what Here Cums the President does.
This movie features several scenes showing the sex life of past presidents. There's Bill Clinton and Monica Lewinsky, of course, with Lewinsky played by political porn parody Lisa Ann. There are also scenes feature John F. Kennedy, George Washington, FDR, and (ugh) Richard Nixon.