The Party: Chapter 4—Andy McGuire
Political Futurism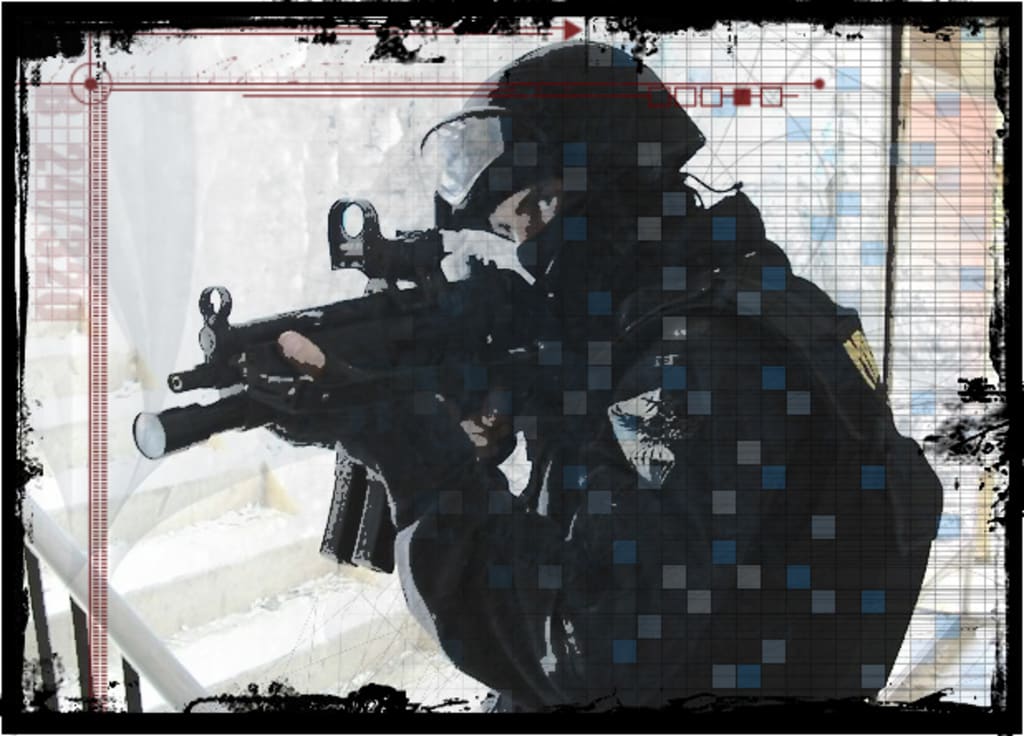 Yes, this is political. I offer you trigger warnings for language and sexual and racist slurs and comments. Future episodes may also contain rape, abuse, and other unpleasant things.
Chapter 4: Andy McGuire
Special Assistant to the President and Director of the Office of the Chief of Staff Andy McGuire entered the President Jeff Master's private office. The Chief of Staff, Duncan Angelson was standing in the middle of the room. The president was on the sofa with a young, blond, woman in his lap. The young woman was wearing a sleeveless, low cut, tight fitting blouse in hot pink and the president had his hand up her tiny skirt, grinning like a small boy with his favorite toy. Andy thought the woman was barely legal but who knew. He moved his eyes to his boss, Duncan.
Duncan read from a folder. "Mr. President. After four years, the internment of undesirables is down. They've mostly been sent to internment camps and put to work for the good of the motherland. Dissidents, on the other hand—those numbers are up. But they're getting harder to catch."
Out of the corner of his eye Andy could see the president nuzzling the woman's neck. The woman met his eyes. She winked and licked her lips, giving a little moan then blew him a kiss. Andy could feel the heat rise up his neck and his face. He wondered how he could be disgusted but still have his manhood stand to attention. With some effort, he focused. "Chief, a message from the Secretary of Homeland Security." He handed McGuire the sheet of paper and waited while the man read it, carefully keeping his eyes on Duncan.
"This is some news, Mr. President. The Immaculata have seized a small group of dissidents right here in Washington. They're being interrogated as we speak. They expect they'll get a number of leads on other groups."
"Good," the President said into the woman's neck. "Good." He moved his hand down her bare leg to her knee and moved it further aside. His hand went back up her skirt. "Keep me apprised. Dismissed."
The Chief of Staff nodded. "Very good, sir. A reminder that the women's volleyball team will be here in an hour and a half for a photo op."
The President raised his head and grinned. "Excellent. Lovely young ladies, those." He went back to his nuzzling, pushing the woman further back on the sofa.
The Chief caught Andy's eye and they left the room. Andy swallowed his bile and wished to go wash his hands, but he followed the Chief to his office. He closed the doors behind them.
"Make sure the President is cleaned up and in the Oval and the woman paid off and escorted out as soon as he's done. Get the news crew into the office and set up before he gets in there."
Andy nodded. The whole situation made his stomach roll, but that was the world they were living in now. "The People's Party leader, Mr. Evans, wants a meeting today." Evans was the brains behind the president, who Andy was starting to believe was more than a little senile. But as long as he was kept in blonde young women and had time to watch eight hours of news and political commentary a day with his phone in hand to send out tweets, he was controllable. Evans, however, was merciless. Paid off by the top one percent of the one percent, the ultra-rich were now in charge of the country. Mega-corporations pretty much owned everything. The air, water and land was becoming more polluted already as environmental laws were repealed.
"What's he want?"
"I suspect the little revolt in Congress the other day concerns him. He's going to want those Senators taken care of."
McGuire nodded, sighing. "Yeah. I figured as much. Can any of them be bought off?"
"Anyone who would take a payoff has pretty much been in our pocket for two years now. These are the radical hold-outs." Andy wasn't sure how the People's Party had missed taking over those districts but that wouldn't last much longer. The mid-term elections would see those Senators replaced. If they lived that long.
"See if they'll be bought off. If not, arrange something." He turned on his computer. He had work to do.
Andy nodded and left, stomach rolling. He was hoping they'd take a bribe. If not, the party had some people he could call. It would all look like accidents of course. They always did. And, for the sake of the visuals, they wouldn't happen all at once. But it would happen. Oh yes. It would happen.
Thank you for reading.