The Orgy
What was I getting myself into?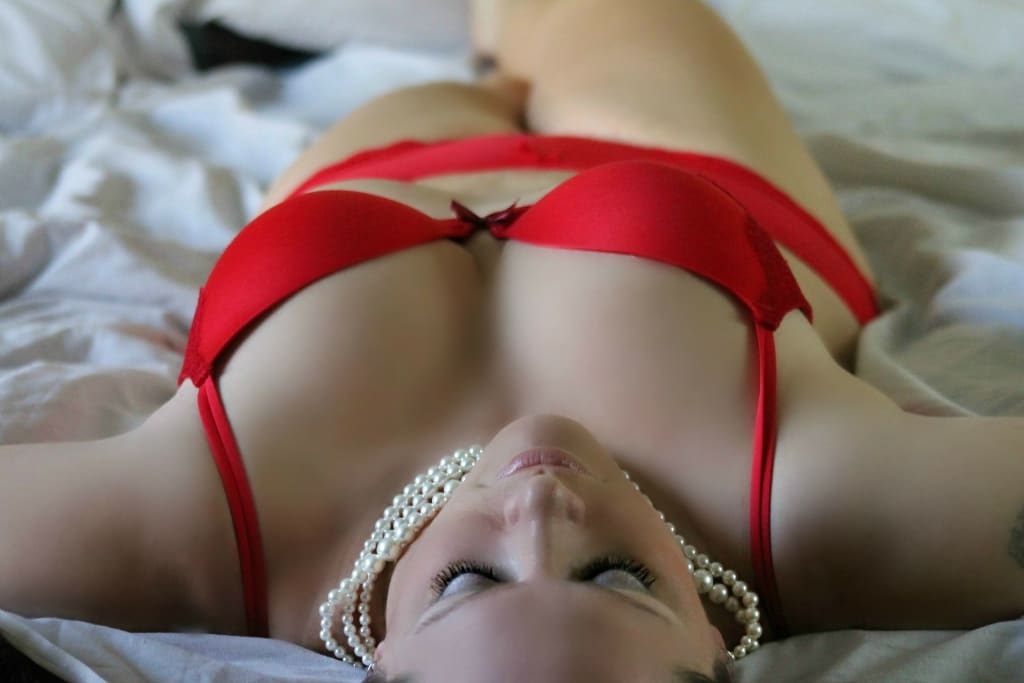 Photo by Greyerbaby/Pixabay
I got to the private club around 9 PM. It was my first time here, and I was both nervous and excited... butterflies in my stomach, and blood flowing in my hard cock.
I paid the fee to get in and the nice gentleman gave me a towel, a robe and some slippers and showed me where to undress. So, I did. I locked my stuff up in a little grey locker, I put on my clean, white robe, and I met the man in the "lobby." He told me to follow him. We walked down a long hall. At the end was a door. He knocked on the door, and it opened up into a large room full of people in the middle of every possible act of erotica seemingly imaginable.
I walked in, moved over to the wall, and the door closed. There I was, in a room filled with the smell of incense, perfume, cologne, sweat, wine, and sex. It was absolutely electric, bodies writing, the sounds of wild, carnal sex all over the place... moans, grunts, screams, and nasty talk. It was an overload to the senses. Where was I even to begin? How did I start? Who did I start with? This was all so new to me. Did I even really belong here? I dropped my robe. That was step one.
I looked around the large room and saw maybe 50 people in various states of ecstasy, until my eyes fell upon one absolutely gorgeous, voluptuous dark red head being fucked from behind by a tall, dark haired gentleman of about 55 years or so. She was stunning, had an absolutely perfect body, and was enthralled in what she was doing. He was fucking her hard, and her ample, perfectly shaped breasts jiggled with each pump. His meaty hands were around her waist, pulling her and pushing her. His eyes were closed and he moaned and grunted.
Seeing as he was the only person she was with, and I noticed that many other people were with more than one other partner, I thought I would work my way in so that I could get a piece of the action with this stunning woman. After all, I had come this far, I may as well go all the way.
I moved over towards the couple, watching as she was being fucked. She looked up at me and gave me a smile, her eyes glazed over as she enjoyed the pounding she was getting. I took this to mean that she was game and I was in.
I brought my cock to her face, and she eagerly sucked it in, her tongue twisting around the head. As he fucked her from behind, I could feel each thrust and my cock would go deep into her mouth, and then back. She moaned, and the vibrations enhanced the already intense feelings. I grabbed her hair, and bunched it up into my hand. It was so soft, long and full. I didn't pull hard, just held it up, feeling it in my hand as she continued to suck.
I felt another hand come up from underneath me and cup my balls. It surprised me. I didn't hear or see the person coming. Just all of a sudden, there was an extra hand. Then I felt a body press against mine, erect nipples pushing into my back, warm lips beginning to kiss my shoulders.
"Welcome to the party, what's your name?"
"John. My name is John," I lied. And she knew it.
"I'm Beth," she lied back. "Does it feel good to have your cock in my best friends mouth?"
"Yes. It feels incredible. You're friend is very good at this."
"I taught her everything she knows," she purred.
She had long, straight black hair, and straight bangs. Her lips were full and bright red. Her skin, very pale and ultra soft. Her eyes were cool blue.
"She does great stuff with her tongue, no?"
"She certainly does!" I said just as she began to swirl her tongue around the head of my cock yet again.
I was in some kind of dream world, with this raven haired beauty behind me, and my cock inside a gorgeous red head. I almost missed seeing the man fucking her have a massive orgasm, thrusting himself deep inside of her to empty every single drop from his cock.
She moaned heavily, and it vibrated on my cock, and through my balls.
"Mmmmmm, I bet that felt extra good," her sexy friend said in the most sultry way.
"Oh, yes!" I replied.
The red head popped my cock out of her mouth and looked up at me with the hottest and sexiest of smiles. Then she turned around, pushing her perfect bottom up towards me, inviting me to fuck her from behind.
I was a bit apprehensive of sliding my cock into another man's cum, but the invitation was just too enticing to pass up. It was made extra hard to say no with her beautiful friend whispering in my ear...
"You know you want to fuck her. She is a great fuck. You won't be disappointed."
I took my ultra hard cock and began to push it into her dripping pussy, no longer caring about anything else but the sheer pleasure I started to feel the very second I began to enter her. She was moist, slick, but also tight. It felt magnificent. I grasped onto her waist like the last guy did and pulled her far back so that my cock went as deep inside of her as possible. I groaned. She moaned.
"You are good at this," said her friend who was behind me, cheerleading the event.
I didn't know if I was good at it or not, but I did know that both of these women were very good at turning a man on and getting him hot and bothered.
As I thrust in and out of the red head, her friend moved around beside me, took my head in her hands and began to kiss me, her tongue weaving its way into my mouth to meet mine. This was bringing me even closer to orgasm.
I could feel the cum welling up inside, ready to explode inside the warm pussy I was buried in. With one final, hard thrust, I released inside of her. I could hear her moan loudly. I also moaned heavily as I was being kissed. It was an extraordinary feeling cumming inside one beautiful woman while kissing another.
My raven haired friend stopped kissing me, gave me a huge, sexy smile and then knelt down. She moved her face into the red heads pussy and began to lick the cum that was dripping out of her. With big, exaggerated licks, she took my cum into her mouth, along with the left over cum of the man before me. Wow, that was hot. They knew how to put on a show.
I thanked the two women for their hospitality. They smiled at me in a way that said goodbye. And then, they began to kiss each other, starting a new and exciting session.
I got up and made my way back to my robe. I dressed, opened the door and exited. I had had my fill. I didn't think I could experience anything better in there. I now had a memory that would stick with me forever, and I was very content with that.