The Only Intimate Deals You'll Need This Amazon Prime Day
These Prime Day deals will knock your socks off.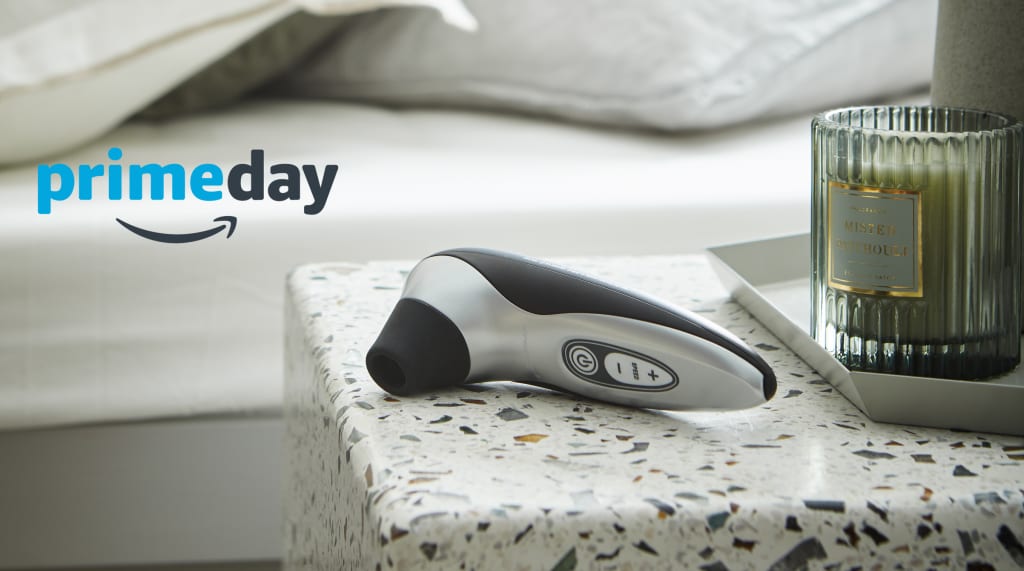 July 15th is just around the corner, and you know what that means—Prime Day is coming up fast! This is the one major shopping day that lets Prime members and non-members alike reap amazing deals on some of the hottest merchandise on the planet. Everything from tech to toys is on sale, and if you're into intimacy-boosting products, you'll be glad to hear they're included in the fray, too.
Truth be told, it's fairly easy to find intimate lifestyle products on Amazon. A quick search of almost any adult term will yield thousands upon thousands of results. The problem is that most of the products you'll see aren't really that exciting, nor as high quality as you might hope them to be.
This year, you might as well get the best possible deals on the market and indulge in all the fun they provide. These deals are, in my opinion, the ones you absolutely have to take advantage of if you want to have your love life sizzle and spark.
The Pro40 Black by Womanizer™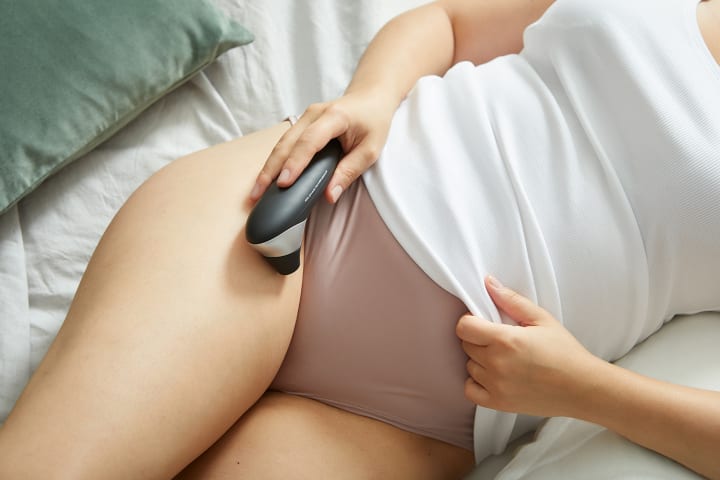 Womanizer has become one of the biggest breakout adult toy companies of 2019. Their claim to fame is well-earned, with both their aesthetically pleasing and ergonomic designs made from the highest quality materials and delivery of a totally unique experience being applauded by adult health experts. The brand became infamous for creating some of the most intense clitoral stimulation toys ever made, and the Pro40 Black is no exception.
The Pro40 Black takes advantage of their patented Pleasure Air™ Technology, which means that you get all the sheer bliss you want without running the risk of overstimulation. The toy only uses indirect stimulation and delivers gentle sucking and massages changes in air pressure that encircles your favorite areas. More impressively, the toy is also 100% waterproof and made of hypoallergenic silicone, making it a super safe toy for all adventurous individuals.
Womanizer is also a brand that knows pleasure isn't a "one size fits all" deal. That's why they also added six different modes to choose from while you play. You can delay your big O for as long (or as short) as you want with this toy. It works well for both couples and quality alone time, making it an excellent investment for anyone's love life, and truly, overall wellness.
The Pro40 Black will be on super sale during Prime Day. Usually, it retails for $129.99 (or $149.99 if you're in Canada). During Prime Day, the price will be slashed by $60 for a whopping 40 percent off. That's a steal!
We-Vibe® Anniversary Collection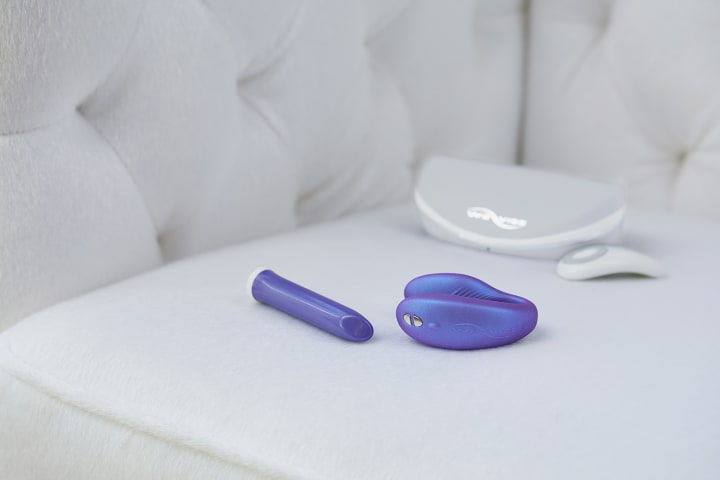 We-Vibe is one of the most popular couples' play companies to hit the internet, and rightfully so. The brand gained international acclaim for their ultra-high tech inventions, all of which are designed to make it easier than ever to pleasure your partner, even if you're not in the same room. They do this through the use of Bluetooth technology and the We-Connect™ app.
Both toys give you the ability to control the rhythm and intensity of the vibrations from afar. Connecting to them is a cinch, and they also come with a nifty remote for nearby teasing. Handsfree pleasure never was easier to do!
We-Vibe's Anniversary Collection comes with two of their most popular toys: the Sync™ and Tango. The Tango is a single person's penetrative toy with explosively strong pulses, while the Sync™ is used as an insertion to intensify sensations during intercourse.
Both come with a charging station that gets them ready to use within 90 minutes. Along with a stylish charging station, this limited edition collection comes with a travel case for jetsetting couples on the go. Since it's limited edition, supplies of this set are going to go fast and won't be available for much longer.
This dynamic duo of toys usually goes for around $229 on Amazon, but much like the Womanizer, they're being offered up at $169 on Prime Day. That's an unheard-of $60 off, or 30 percent off the typical sale price of this limited edition collection.
Though this is not a Prime Day deal per se, another epic sale you should know about is Womanizer's 2Go model. This portable and ultra-discreet lipstick-shaped clitoral stimulator is meant to be easy to carry everywhere. Small enough to fit in your purse and designed to be easily overlooked by others.
Waterproof, durable, and filled with impressively strong technology, this petite clitoral stimulator is ideal for anyone who wants a little teasing anywhere they go. The battery lasts for up to two full hours of fun, is a cinch to recharge, and provides the same indirect stimulation as the Womanizer Pro40 Black.
If you're looking for a truly portable way to pack a powerful (but silent) punch of pleasure, you need this toy. Usually, it usually retails for $139. Right now, it's a very cool $69 (or $89, if you're in Canada—you can pick it up here if that's the case). Your wallet and love life will thank you.
Why These Deals Are So Epic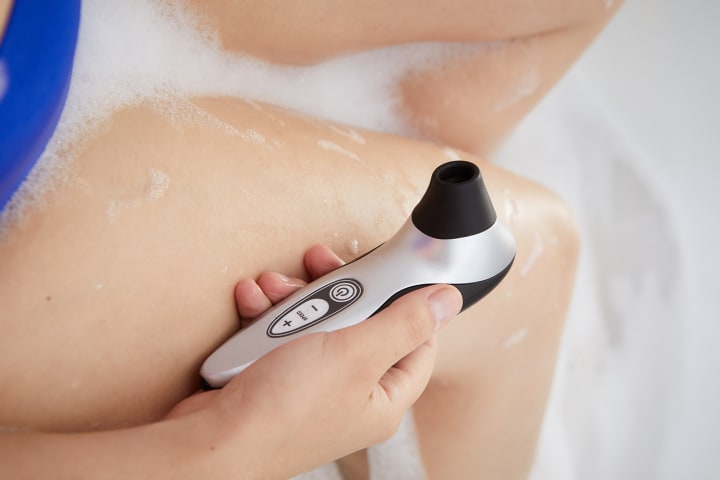 Both We-Vibe and Womanizer are known for being ultra-high quality, versatile, and made for a wide range of different play styles. Between these three major sales, you have a full arsenal of different sensations to choose from and different scenarios you can explore.
What's really amazing about this Prime Day deal trio is how uniquely rare it is to see either company offer up their products at a discount. Needless to say, if you want to get the best price possible on any of these toys, you'll bookmark these deals ASAP.
Reader insights
Be the first to share your insights about this piece.
Add your insights