'The Last of Us' XXX
Ellie hits 18 and shit really hits the fan!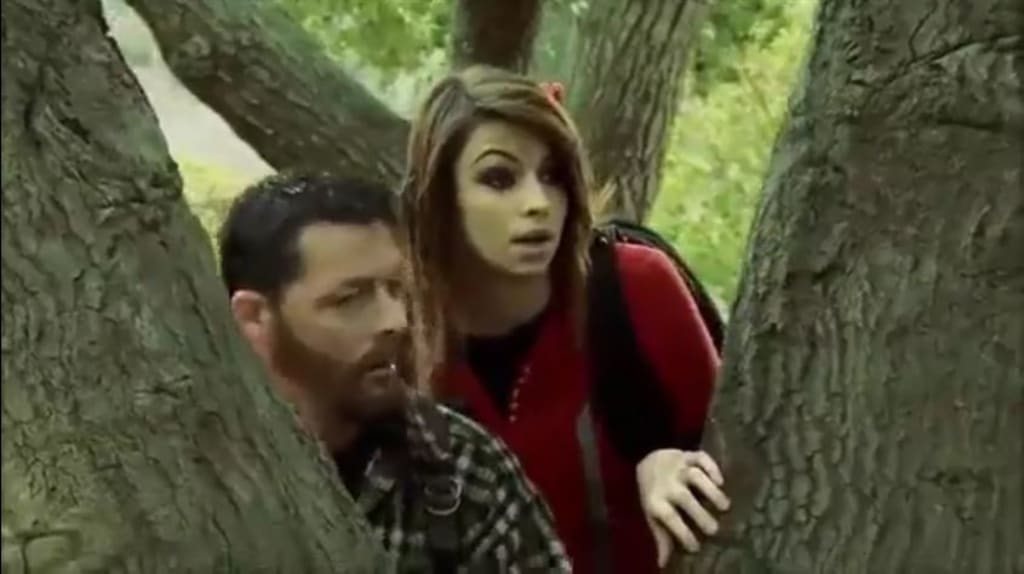 Ellie and Joel are looking for the 'Fireflys.'
I have to say I really like porn parodies of video games; If they are done well, it can be an excellent product. One of mY favourites is Ass Effect, based on Mass Effect. This starred Rachel Starr as a promiscuous alien "Shadow Broker," and was backed by some good production values. Another good one was the Metal Gear Solid parody, starring Charles Dera and Casey Clover. Again, good production values and they seem to have gotten the spirit of the game over in the 30-minute sex scene. So, while searching for another video game porn parody, I stumbled across this gem hiding in the internet. It's a porn parody of the popular Playstation 3 game, The Last of Us.
For the non-gamers out there, The Last of Us tells the story Joel and Ellie as they fight to survive after an apocalyptic event. This has led to parasitic zombies wandering the Earth, while the remaining factions of humans fight for survival and control.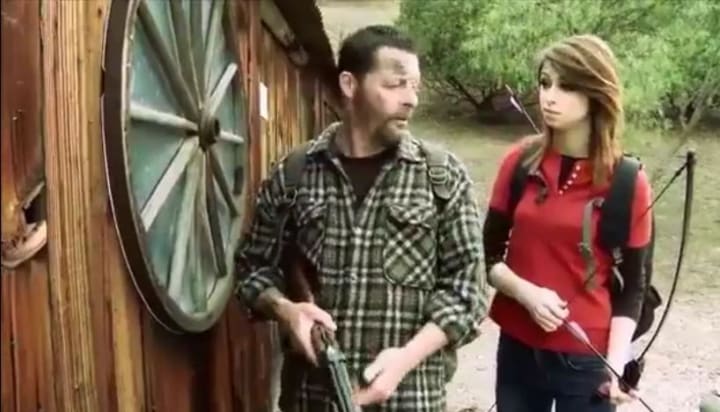 So why not make a porn film about it then, eh?
Few reasons to "why not" would be the character "Ellie" in the game is not actually of the age of consent (below 16 years of age).
That's the first reason, but obviously the producer had gotten around this by introducing us to an 18-year-old Ellie as porn star Naveen Ora. Another reason might be because Joel is about four times her age. He's an old man by the time he meets Ellie in the game. For those who haven't played the game, Joel is tasked with looking after Ellie after they found out she might carry the cure for the zombie infection. He eventually has to transport her across the country, to a United States faction known as the "Fireflys."
Funnily enough, that's who they are looking for in this film; again the producer has got around the age issue by making Joel a little bit younger than he was in the game.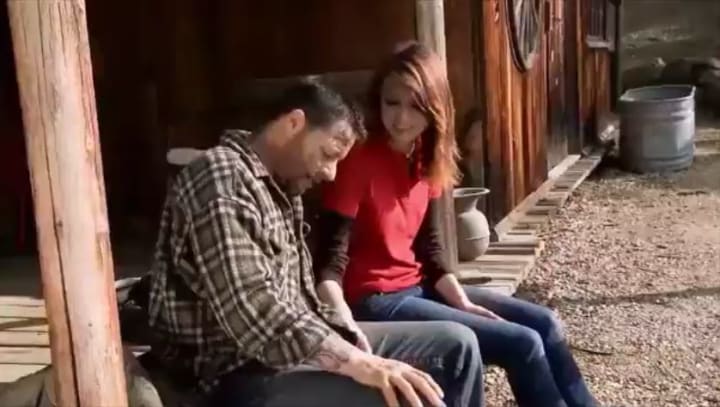 It's not a bad porn flick for the half an hour it lasts. I have to be honest, it must be an obscure film because I couldn't actually find the people who made it online. Female lead Naveen Ora is a treat for the eyes, both sexy and cute at the same time. Unfortunately, I could not find the name of the actor who plays Joel, but again he does a decent job. I think if he had been older, it would have added an element of taboo to the scene. The scene begins with the pair scouting the area with bow and shotgun in hand. The producers definitely got the setting and costumes right, as it does feel like The Last of Us game. Naveen has a very young sounding voice, which is very taboo and adds to the naughtiness of the film. Joel looks in the house and Ellie scouts the outside of the property. They meet on the outside porch, both tired and looking to rest.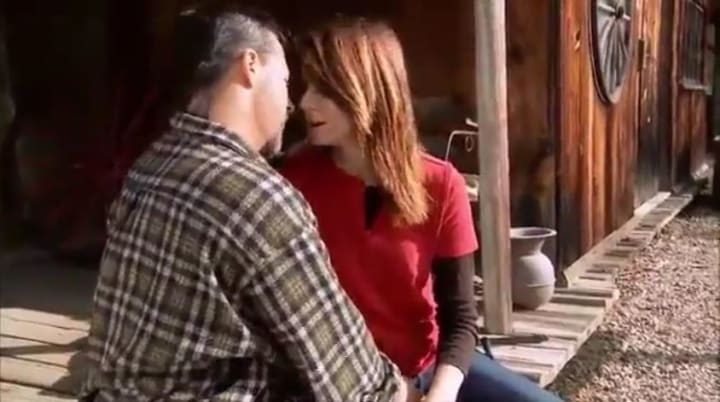 It turns out that Ellie doesn't really want to sleep, and instead wants to get physical with Joel on the porch outside. Joel at first is apprehensive, but some smooching with Ellie soon changes his mind. It's sexy stuff, and watching this 18-year-old hottie seduce her guardian is pretty hot. When Naveen gets naked in this scene, fans will know they are in for a treat. I don't usually like pussy-licking action, but Naveen's tight body looks delicious. The camera angles are good and we get a good view of "Ellie."
I think female viewers will be a bit disappointed with the choice of Joel, but most people watching this will be men, I'd suspect. Most gamers are male, and while there are a lot more female gamers, they're usually outnumbered. Don't get me wrong, the guy playing Joel is a good actor, but he's a bit chubby around the midriff.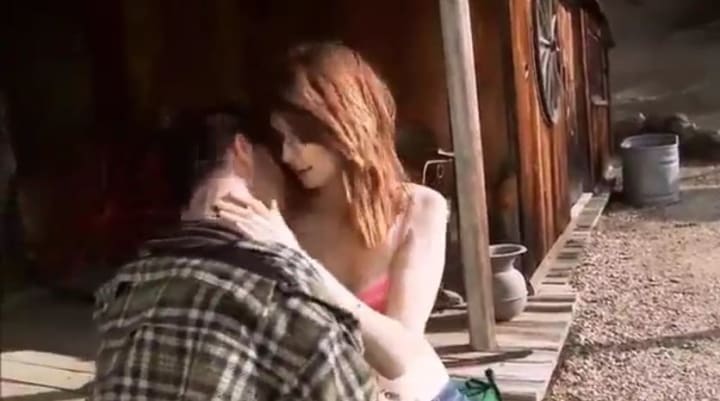 The sex is excellent, and they get most film positions in, my favourite being the "cowgirl" position, as this compliments Naveen's small behind. This is actually a lot tamer than a lot of her films, as she's been in a few "gang bang" movies before. I think I prefer her in a scene like this over a gang bang, but if you're into that type of thing, you might want to look her up. So, what's the overall verdict from me then?
I'd give this three out of five. Good, but too many character changes. Naveen is hot, and I'd like to see more of her in the future.