The doctor went to the patient.
Here, Mio is a head doctor, and given her team, she's the only one who can help Tony, who is seriously ill. So after kicking out the other docs, Mio got to work.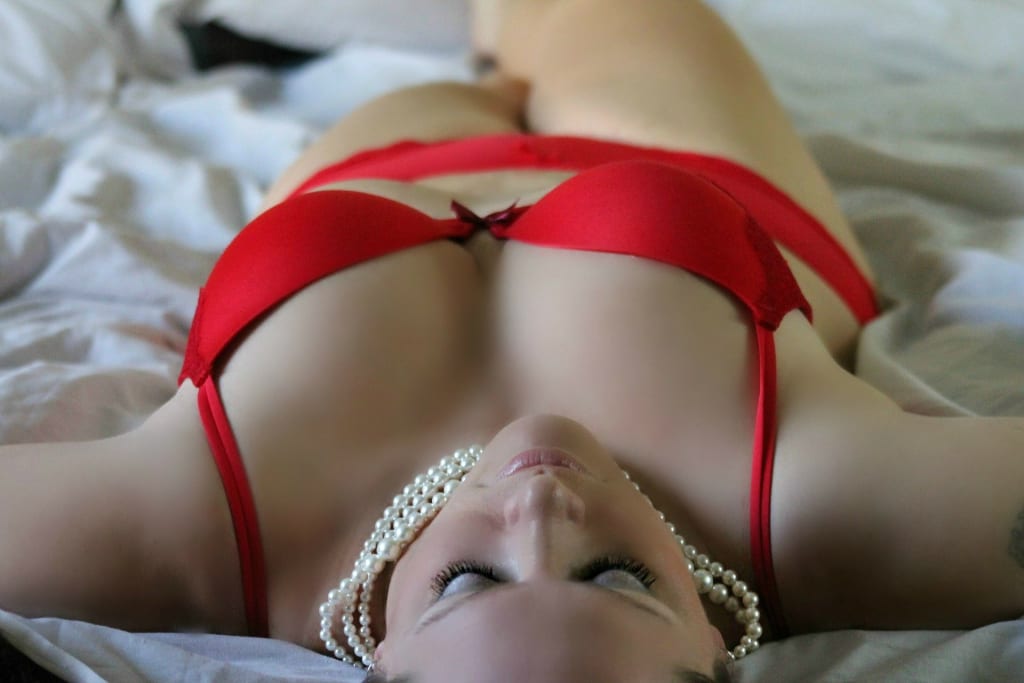 Here, Mio is a head doctor, and given her team, she's the only one who can help Tony, who is seriously ill. So after kicking out the other docs, Mio got to work. She was sporting a MILF type look for this scene. I was really diggin' the glasses, but she's a beautiful woman with these amazing tits that just shouldn't be missed. I mean, WOW! Right after the scene kicked off, I was kicking myself for not checking her work out sooner
Mio gave a good performance here. She looked to enjoy the action and gave good energy throughout. I particularly liked when she would stop to suck on Tony's cock. She really seemed to like sucking dick. It was on the shallower side, only sucking the head, but she did give excellent attention to his balls and licking on the shaft. Tony's role was right too. Much like Mio, he gave good energy and never felt like a "stunt cock". It felt like he genuinely enjoyed his role here, and who can blame him!?
Technically I had a few issues with the scene, though. The camera work was off here and there, fucking on things that didn't seem quite right. For example, it seemed like the camera was focused on Mio's ass cheek vs. her pussy getting pounded by cock at one point in cowgirl. Additionally, there were a few, maybe 4 or 5, when the camera just lost focus. The overall lighting was solid, you could see everything clearly, and such, and the editing was up to snuff. In fact, there didn't seem to be too much editing going on anyway, which is a good thing.
Overall, it's a scene I'd highly recommend seeing. I love Japanese girls and cream pies, so it was a no brainer for me. Of course, there's also the fact I could watch Mio read the dictionary with her top off and be pretty happy about it .
Tony is a sick patient, and the doctors have no idea what's causing it. One of the doctors is convinced the other is incompetent. After all, every patient he treats dies! Mio, the lead doctor, overheard the bickering from outside and rushed in to see what was going on. Settling on letting Mio take over, she ushers them out of the room to allow her to do her diagnosis process. She pushed and prodded on him, stumbling on his big cock, which she was immediately enamored with. Getting his pants off, she intently looked at it. Lightly stroked it before kissing Tony and making her way to Tony's chest, where she ran her tongue along his chest and nipples, also sucking them.
Moving down to his cock, while looking up at Tony, she licked the underside of his cock before taking it in her mouth. With such a thick shaft, she only managed to get the head in her mouth. She gave good attention to the balls too. Finally, it was time to let the "puppies" loose, losing her top to reveal her big beautiful tits (bra-less)! Expertly she spits on his cock for lube so she could tit-fuck him before straddling him with her panties on to tease his cock.
Finally losing her panties, Mio straddled Tony's face. She oohed and ahhed as she worked her clit with his tongue, getting her nice and wet before he slid inside her in mish. He wasn't able to get all the way inside her, but one thing was for sure, Mio creamed all over his cock as he pumped her full of cock. Her tits looked fantastic as they swayed with the motion. Tony then slid up behind her as he kept fucking her, getting a bit deeper this time, but with Mio creaming even more! She got soooo wet!
As Tony rolled onto his back, Mio sucked her juices off his cock and loaded it up with spit. Wanting to get a little more involved, Tony fingered her until she squirted, then back to the cock sucking she went while playing with his nipples. Mio then moved into a 69 position, having Tony eat her pussy out while she stroked his cock before heading up to cowgirl. The way she held the position (check the screenshot) was great for the camera. Not only did we get a great view of Tony sliding in and out, but also Mio's fantastic tits swaying back and forth! Settling back into traditional cowgirl position allowed Mio's incredible tits to dangle in Tony's face perfectly for him to suck as she rode.
Transitioning to doggy, Tony pushed inside her little pussy from behind, using her ass to hold on to as he went in and out. Some of the close-ups here were fantastic. Stopping for a moment, Tony finger Mio to squirt and then had her lay down for him to keep fucking her. After a couple minutes, we then cut to Mio back in cowgirl. The position was a bit short-lived as he soon picked Mio up and laid her back down to eat and finger her pussy some more. Once more, she squirted for him, then guided him back inside. Mio loved it when he focused on sucking her nipples!
Wrapping up, Mio ended up back in doggy as Tony pumped furiously. As her tits beautifully swung, he came inside her. The camera moved behind Mio and got a tight close-up of Tony still cumming in her. When he pulled out, a big load of cum came gushing out! It was an impressive cream pie, to say the least, and the fact Tony was still cumming after he pulled out - wow! Flawlessly the camera stayed focus on her cum filled/cum glazed twat, which was still dripping cum for a bit before Tony thanked her. Amazingly, he felt better now Mio took the chance to taste the remaining cum off his cock, then sat up. Unexpectedly you could hear a loud squirting sound, then Mio looked down to a big cum bubble coming from her pussy! Another big blob of cum came out right before the scene faded out.
Source Here
porn star
About the author
Lanas here to help you with all your writing needs.
Here You will find tips and tricks about tecnology, sex stories and sex education!.
Reader insights
Be the first to share your insights about this piece.
Add your insights